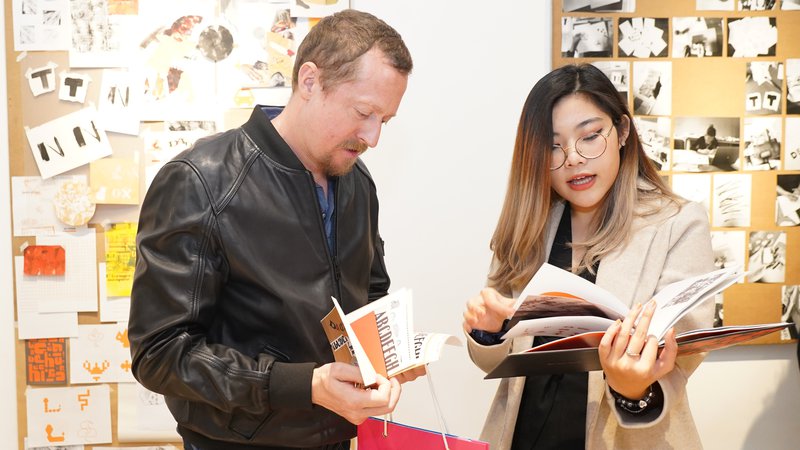 Graphic Design process includes 8 important steps as below
Creative Brief 2. Research 3. Ideas Generation 4. Sketch 5. Design Development 6. Present to the client 7. Design Revision 8. Delivery
1- Creative Brief
As a designer, you will receive the project requirements (brief) from your client. Then you'll need to analyze requirements and send proposed solutions, with quotes (if needed) to them. Some clients may not know what they need so they will discuss with you and you will come up with the creative brief yourself. At this stage, you need to determine the needs of the client by asking questions such as: who is their target audience, special requirements, message to be conveyed, budget, preferred design styles, to name a few.
The creative brief summarizes the requirement of the project and is also the basis for cost proposals and a source of reference throughout the design process.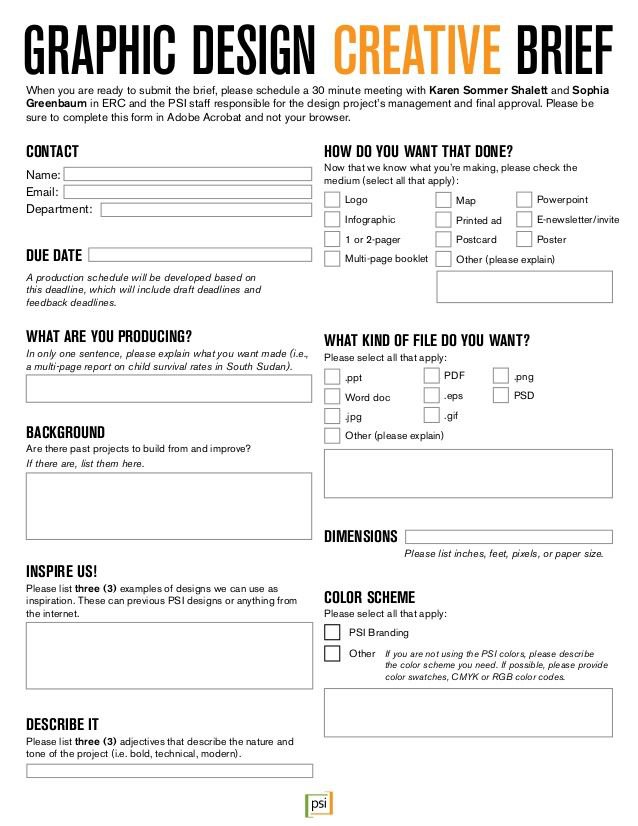 A template that a graphic designer may use to finalize information and request from clients.
2 - Research
You will have to conduct an in-depth customers research which includes:
The characteristics of the product and the brand.
Brand identity
What media says about the brand
What your client is targeting (For example, if your client is a milk company, you will need to find out what color consumers like or their shopping behaviors, etc.,)
3 – Idea generation
There are several methods that can help you to generate idea such as brainstorming, word association, mind map. However, the most popular one is brainstorming by which you will list down any idea that pop up in your head (whether it's absurd or unrealistic) then highlight the best ones to refine later.
You must have creative thinking and problem-solving skills in order to generate ideas from so many information sources because you can only choose the most reasonable solution for your clients. This is one of the main strength of LCDF-Hanoi's Graphic Design Programme, to make sure that students are well-prepared with idea generation and problem-solving skills.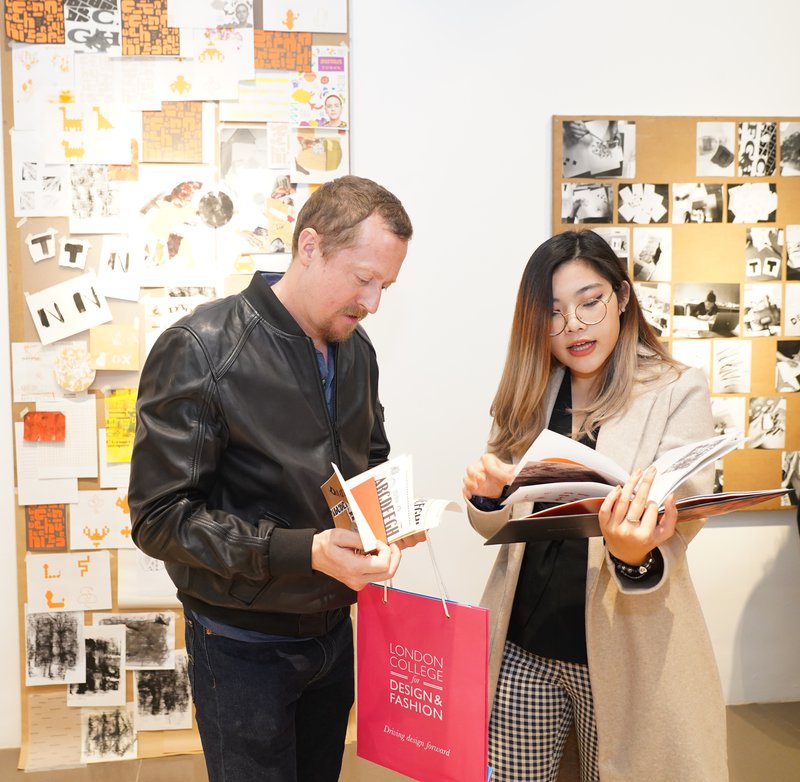 At the Graphic Design Graduate Exhibition, Graphic Designer Nguyen Ha An displayed her Concept Board and photos of the research process so people can understand the process of making the design. The designer is currently working at a foreign advertising agency.
4- Sketching
After many creative thinking methods, you should do a quick sketch on paper for selecting feasible ideas. Sketching and brainstorming sometimes happen at the same time because they both involve generating and documenting ideas.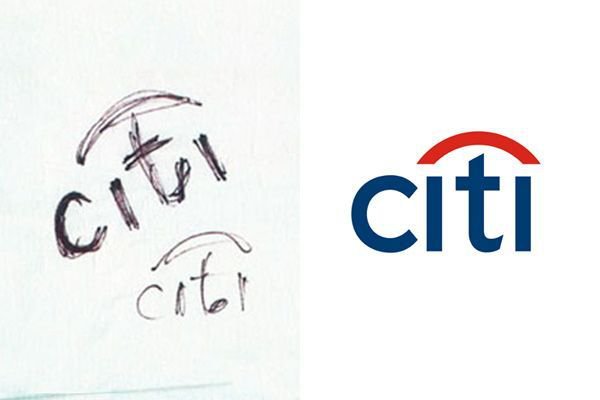 The famous Citibank logo was sketched on a napkin when the designer on her way to a client meeting
5 - Design development
The best ideas will be created via computer software with a mock-up to help the client to visualize the design. It won't be the finished design that can be used right away.
You will also create 2-3 variants for the client to pick up. This stage allows you to offer more suggestions and make it easier to combine the client's favorite elements from each option into one.
Music event poster mock-up designed by a LCDF- Hanoi student in Graphic Design
6 - Present to the client
You will present and explain your design options to the client. Two parties will discuss on things that need to be adjusted.
7 - Design revision
This is the stage when many designers get stressed because they have to make adjustments based on clients' requirements but also to protect their own opinions. Conflicts are likely to arise; therefore, you need flexibility, patience and good communication skills.
Usually, some Graphic Designers will offer free adjustments for the first 3 times, then charge from the 4th time onwards. This step will be repeated several times before reaching the final step.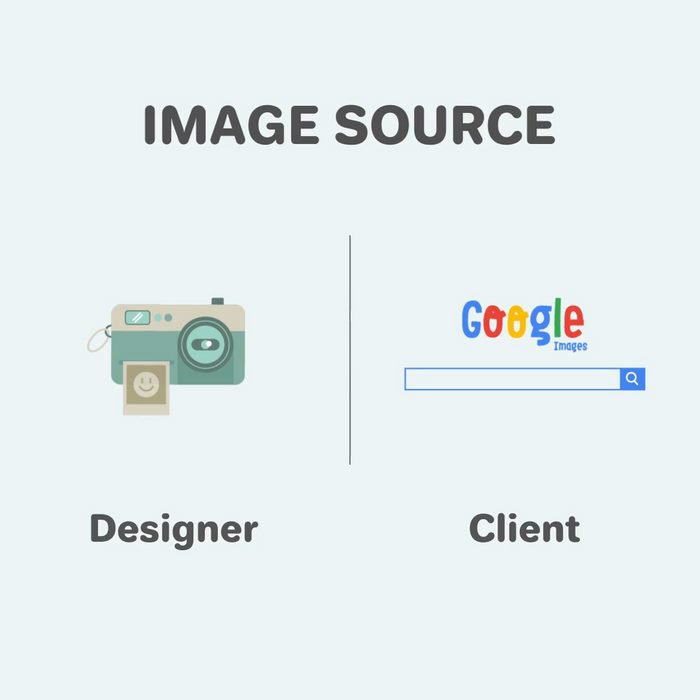 The differences in thinking between designer and client is likely to cause many disagreements.
8 - Delivery
Once the final mock-up is approved, you can now start using software (Photoshop, AI, Canva, After Effects, AutoCad, etc.,) to create actual designs that can be used and deliver to your client.