This page is also available in English
No Kill Magazine has recently published an interview with Vietnamese Designer Le Ngoc Ha Thu - an alumnus of LCDF- Hanoi. She was the winner of world's largest sustainable fashion design competition Redress Design Award 2020.
The interview with Ha Thu on No Kill Magazine's homepage.
In the interview, Ha Thu shared her personal opinion and experience in sustainable fashion.
"A lot of other contestants designed womenswear, why did you choose menswear? And now, your brand, XAVAN, also is a menswear clothing line. Is it a specialized field of yours?", Ha Thu shared:
"I think yes. When I was doing my graduation collection, I started researching menswear because the collection was for both men and women. When I started the Redress Design competition I wanted to challenge myself. I wanted to resolve this misconception in the fashion industry that women are the main customers, and men don't really care about fashion - but that's actually not true, right?
Research has shown that menswear is growing faster and it is going to contribute more to the fashion market value, especially considering its growth in the last 3 years."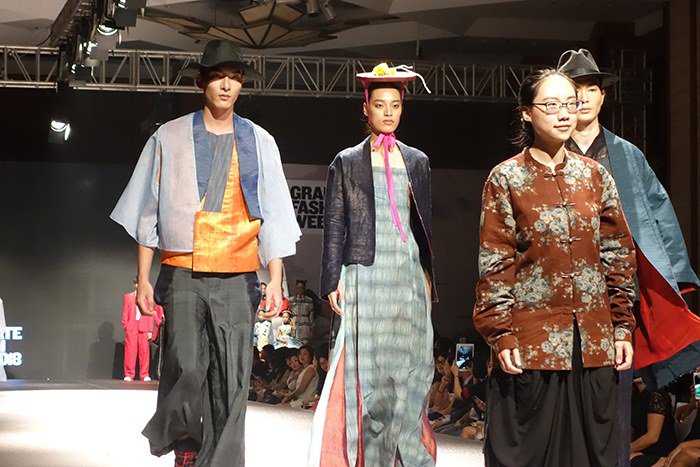 Le Ngoc Ha Thu's collection at the Graduate Fashion Week 2018 at LCDF - Hanoi
"Yet a lot of fashion students seem to ignore what the male customer really wants. And that's kinda funny because when I design for a female client, I instinctively, as a woman, am able to predict what she wants, but that's not the case for my male clients. That's much harder. You really have to dig in. And it is also during that process that your preconceptions start to fall apart and you realize what you thought was true about menswear is actually not, and the clients have really special needs you can't even imagine."
Talking about sustainable fashion, Ha Thu said that designers not only have to know about fashion design but also need to understand the ecosystem and business administration. Sustainability isn't only applied on raw materials but also technology and production.
The designer emphasized how special the Redress Design Award 2020 was because that was the first time that the competition took place 100% on online platform. All contestant meetings, training sessions, tutorials, discussions, exercises, even factory visits and award announcements took place online.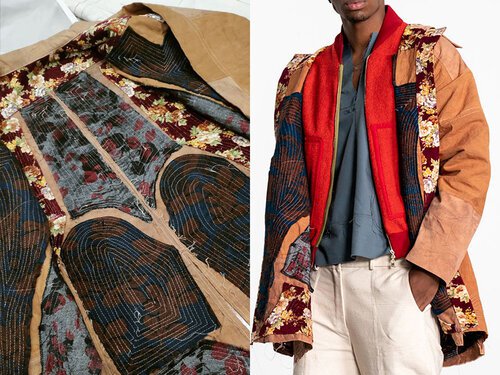 Details of one of Ha Thu's designs in the Redress Design Award 2020
Ha Thu also shared a lot in the interview about her job after graduation. Despite labeling herself as a sustainable fashion designer, when she first started, she accepted many design projects even some of them were considered fast fashion.
After having experiences in different companies and winning the Menswear category at Redress Design Award 2020, Thu has decided to launch her own fashion brand called Xavan. The brand focuses on sustainable fashion, traditional craft techniques and new experiments in materials.
"This is a standard/quality benchmark for all Xavan's products: if it looks beautiful in the image, it has to be 3 times more beautiful in person: the fit, the materials, the finishing - everything. When you try it on, it makes you feel good." - The designer said about Xavan's product quality standards.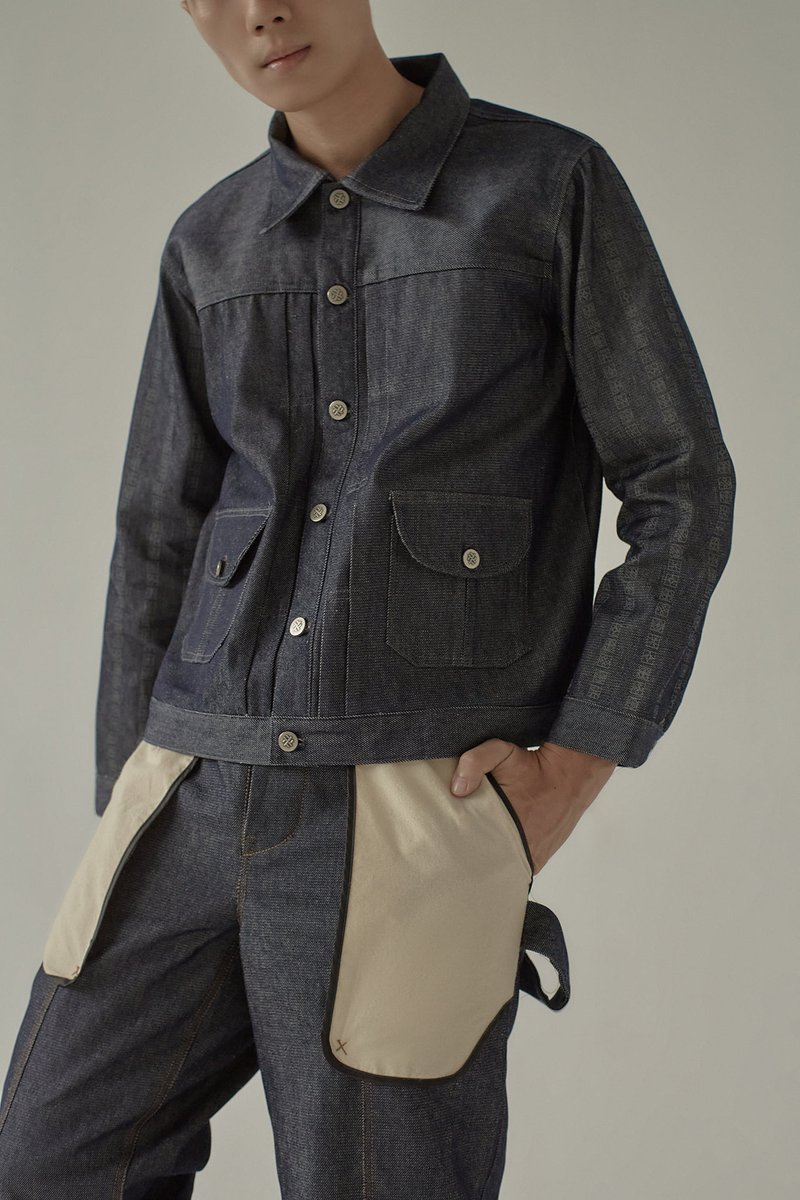 A design by Ha Thu made of organic- recycled fabric and was inspired by some Vietnamese traditional cultural elements.
Ha Thu says her design formula is eclectic – a way of mixing and matching: "I try to combine the best from different things - different types of clothing like workwear, streetwear etc., and to take inspirations from different periods of fashion history."
Read the full interview here: https://www.nokillmag.com/articles/interview-sustainable-fashion-designer-redress-design-award-winner-le-ngoc-ha-th
LCDF-Hanoi