This page is also available in English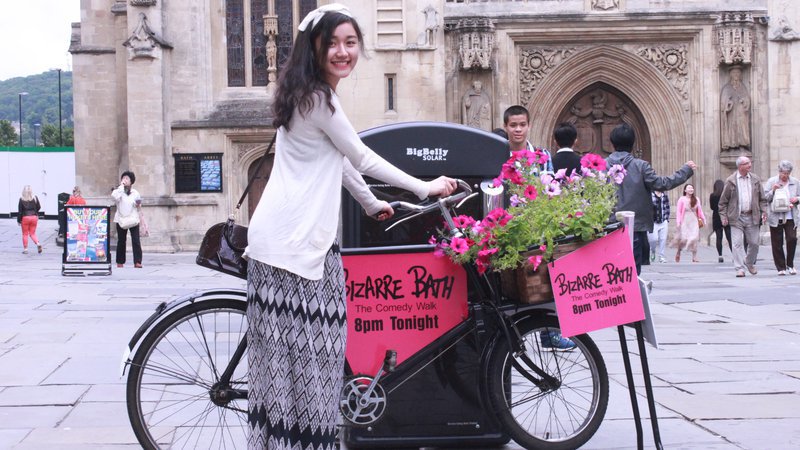 1- Phạm Phương Thảo – Graphic Design at University of the West of England, Bristol, UK (UWE Bristol)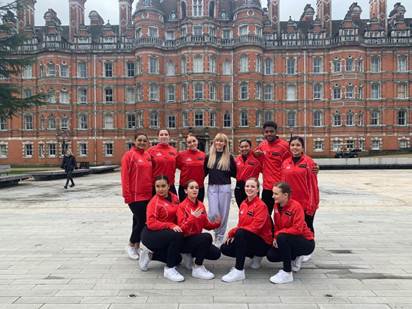 Phuong Thao (top row, far right) chose to study top-up at UWE Bristol for a BA (Hons) Graphic Design. "The advantage of studying here is that there are many ways to provide solutions to resolve problems. The knowledge from Year 3 is more practical and interesting ". Thao is also quite active in terms of extracurricular activities so she joined a dance group. "I loved making friends from other countries. I wanted to make the most of my time and have something to remember when I return home" – Phuong Thao shared.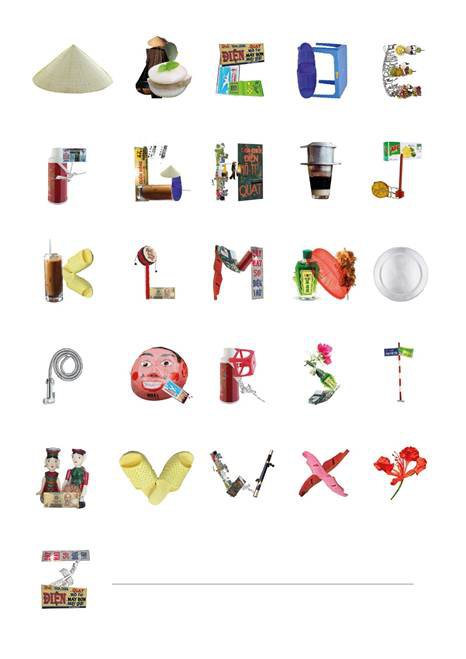 An alphabet inspired by Vietnamese culture – a design project by Pham Phuong Thao while studying at UWE Bristol, UK. After returning home, she works as a graphic designer at LCDF- Hanoi.
2- Phạm Anh Đào – Fashion Marketing at Northumbria University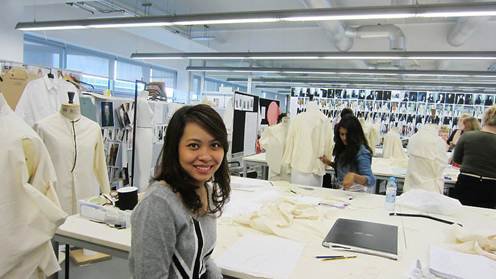 After studying 2 years at LCDF-Hanoi, Anh Dao transferred to Northumbria University, UK and studied a BA (Hons) Fashion Marketing.
"At Northumbria, students are given a lot of case studies so that they can approach reality. When I was about to graduate, I participated in a graduate fashion week with many design schools from other cities in the UK. There were fashion shows, art and design exhibitions, etc. Recruitment agencies were also there so I could experience and learn a lot. There were also many internship opportunities" - Anh Dao shared. Currently, she's working for a famous fashion brand for young people in Vietnam.
3 - Nguyễn Diệp Yến – University of the West of England Bristol (Bristol UWE) – Fashion Design
Once shared that she was quite shocked because of the heavy workload when studying fashion , Nguyen Diep Yen still graduated from LCDF-Hanoi and continued to study 1 more year at UWE Bristol. Returning home, she opened her own fashion brand and participated in the Project Runway Vietnam 2015.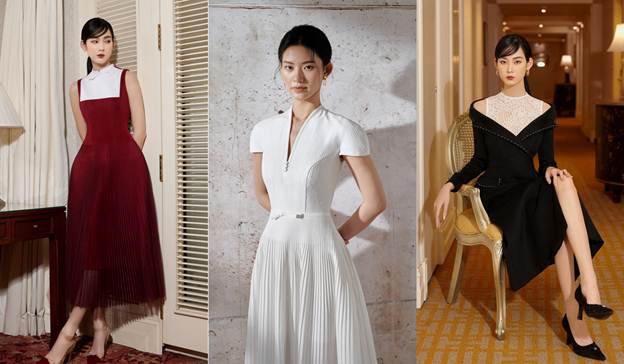 Lobbster - a high-end well-known fashion brand by many women because of its unique style and sophisticated designs.
4- Phương Liên, Đỗ Linh – Hertfordshire University – Interior Architecture & Design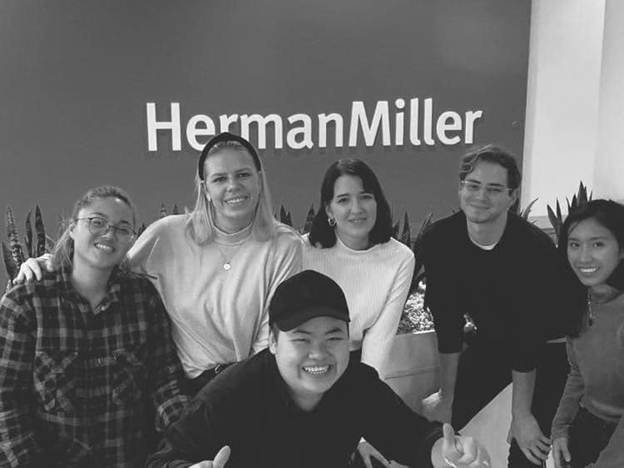 Phuong Lien (wearing plaid shirt) and Do Linh (wearing hat) were once the most active students in the Interior Architecture & Design at LCDF- Hanoi. They spent a final year at Hertfordshire University. In 2019, they were chosen to participate in a design competition hosted by the British Institute of Interior Design.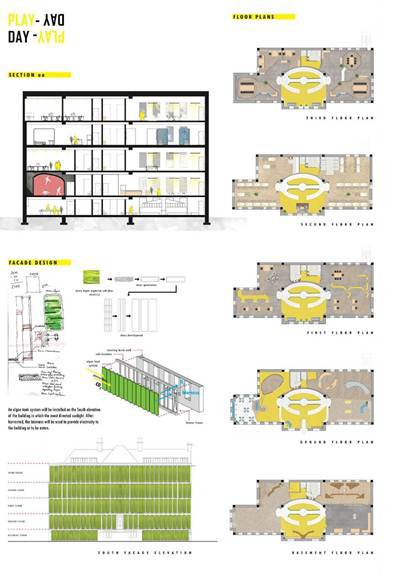 Do Linh's graduate project at Hertfordshire University.
Currently, Linh and Lien have returned to Vietnam and opened their own interior design studio.
5 - Minh Nguyệt – Univerity of Gloucestershire – Graphic Design
Minh Nguyet chose to study 2 years in Vietnam and 1 year in Gloucestershire majoring in branding and packaging design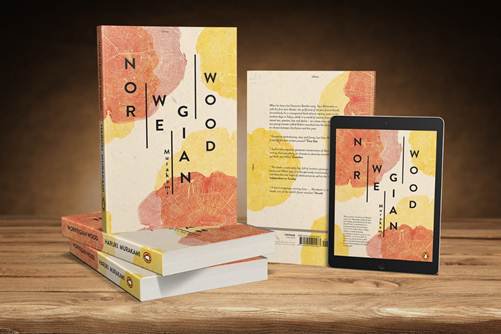 A book cover designed by Minh Nguyet while studying abroad
Minh Nguyet revealed that she spent the 3rd year in the university doing projects to include in her portfolio. "Teachers advise students to work on as many projects as possible to pick up the best ones for their art portfolio. They always give their best support to the students, encourage us to try different fields, branding, packaging, campaign, ux/ui,... If you have already oriented yourself in which direction to go, then do it. It's good to focus on that area." Minh Nguyet is currently working for a graphic design company in Ho Chi Minh City.
6 - Nguyễn Xuân Hải Bình - Hertfordshire University – Fashion Design
After graduating from LCDF-Hanoi, Nguyen Xuan Hai Binh chose to transfer to study a top-up year at the University of Hertfordshire (London).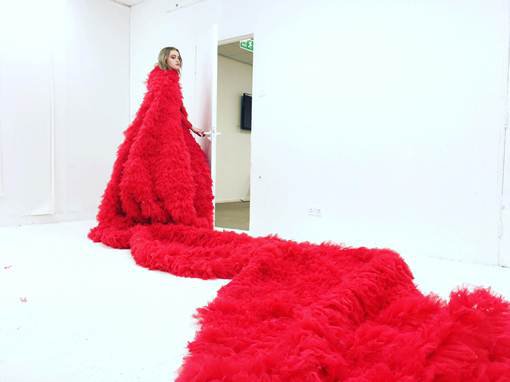 She shared that fashion design is an expensive and challending course to study abroad because materials such as fabrics, trims etc., are far more expensive and not easy to access like in Vietnam. The photo above is a design by Hai Binh while she was studying in the UK.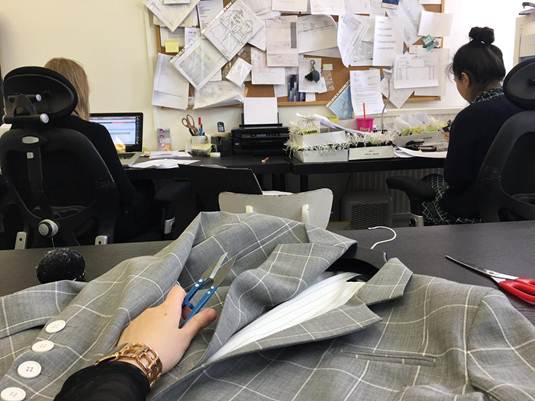 After studying, Hai Binh did an internship at Eudon Choi - a fashion design brand based in London. She is currently a freelance designer in Vietnam and has participated in designing many high-end suits for celebraties.