This page is also available in English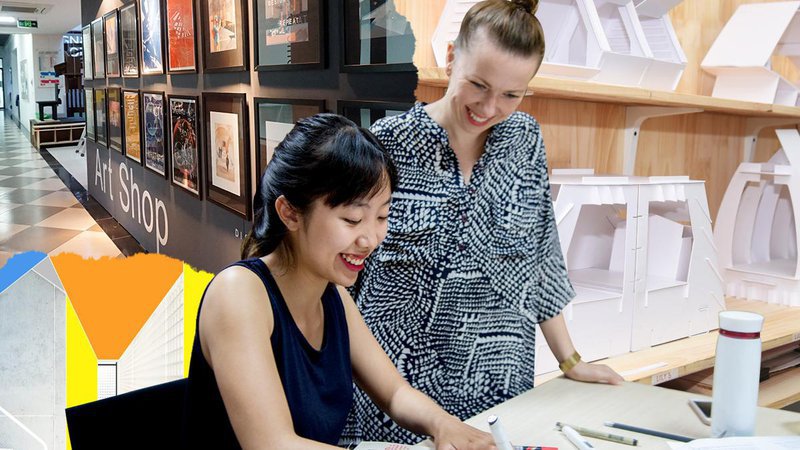 1 -Interior design means to decorate a space and re-arrange furniture
Nguyen Minh Hien is currently studying Interior Architecture & Design at London College for Design & Fashion - Hanoi shared: "After a term of study, I can see that there are many other things that I can involve in interior design. The job requires the whole process from studying the context of the space, its location, time, client, construction, materials, funding, history of certain aesthetics to create a plan that meet the client's expectations.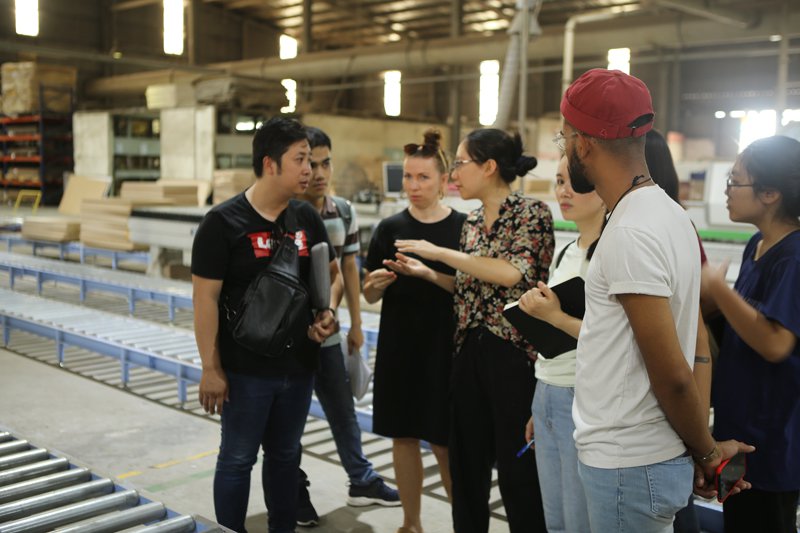 Interior Architecture & Design students at LCDF-Hanoi visit the factory to learn more about materials and production process.
2- If you are good at 3D drawings and AutoCad, you can be a good interior designer
You may be good at these skills. But without ideas or effective solutions for a problem, beautiful drawings can become useless. There will be a lot of things you need to consider before proposing a solutions to your customers, from research to design development, clients questionaires or interview, solutions, to name a few.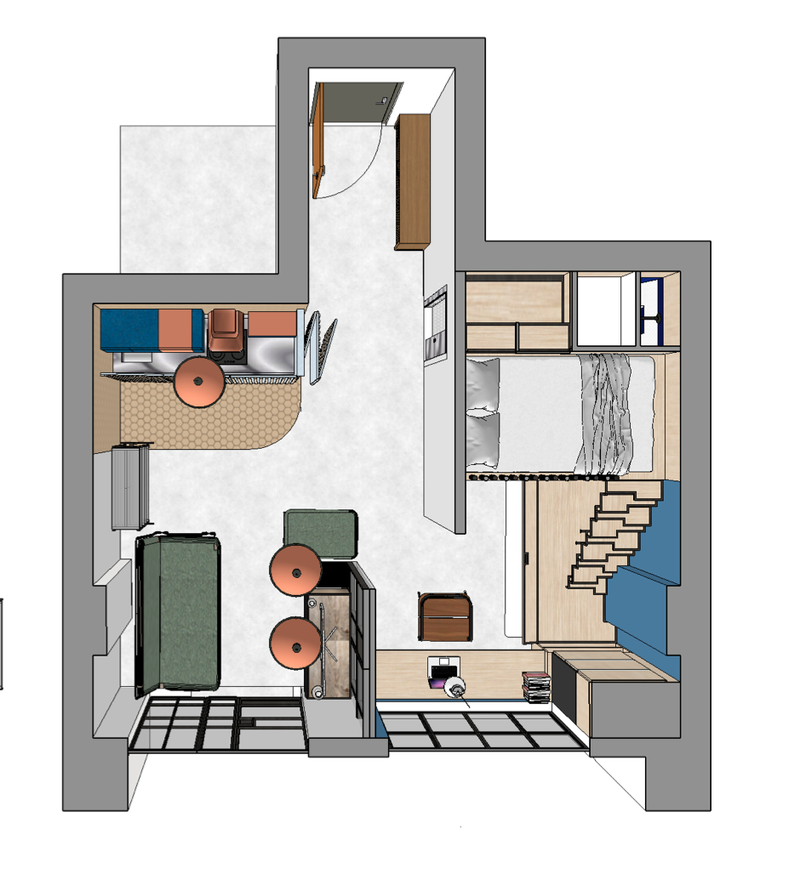 A 30m2 studio designed by Carlos Estrada - Year 1 student majoring in Interior Architecture & Design
3- 1-2 years of learning is long enough for knowledge and creating a personal design style
The longer you study the more knowlege you develop. Year 1 just give you a basic knowledge to step into the industry. Year 2 will give you more specialist knowlege in different projects. Year 3 will define your strength and personal design style to be ready in the industry. Minh Hiền also shared: " The great thing about the course I study here is that we are taught how to self-study, self-develop, and do further research about what we are interested in. Thanks to that, I believe that I can continue to learn and develop without being fixed on a limited amount of knowledge after graduation".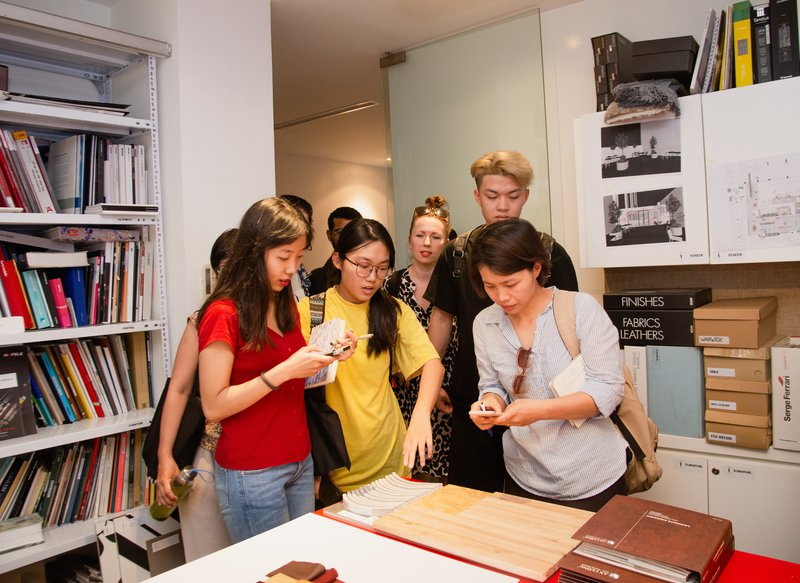 Interior Architecture & Design students at a materials library in Hanoi
4 -Interior design is only a minor part in construction
Many architects cover interior design as part of their work. However, it should be a different profession. Interior design is very much related to clients' lifestyle, which involves with their behaviors and emotions.
5-You only need to be good at perspective drawing to become a good Interior Designer
Many people think the same as you. Drawing skills are important, but you don't have to be excellent to work as a designer. You need this skill as the ability to communicate what's in your head with your customers.
Drawing is just one of the many ways to convey a designer's ideas. In addition, you can still use other tools such as models, words, idea boards, or collages under 3D form or Photoshop.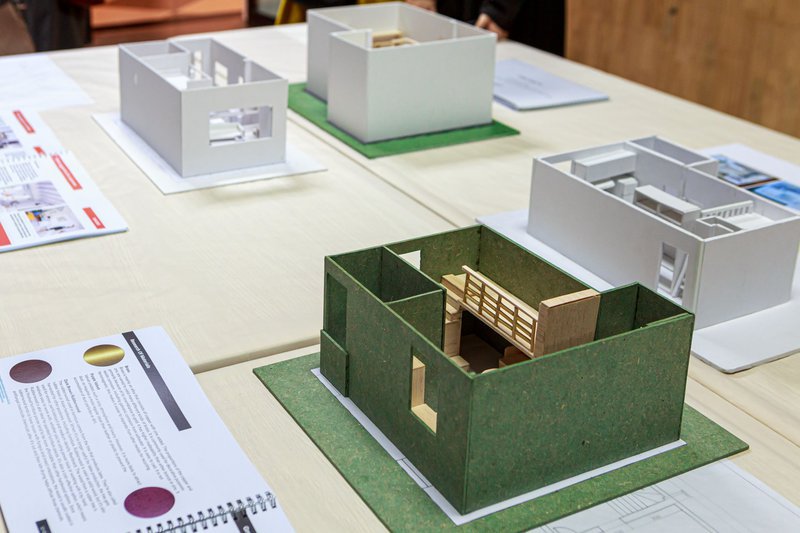 LCDF-Hanoi students are producing models to visualize the space.
Actually, designing an entire space requires a process from research, development, measurements, calculations, and the final product is a real space that will be constructed.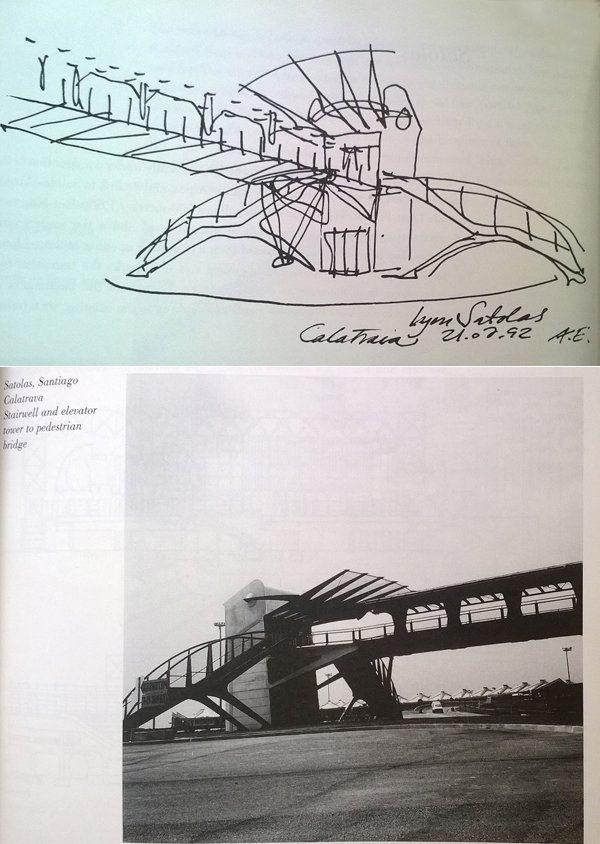 As a world-famous Designer and Architect, Santiago Calatrava's sketches are not too complex but his works are always perfect.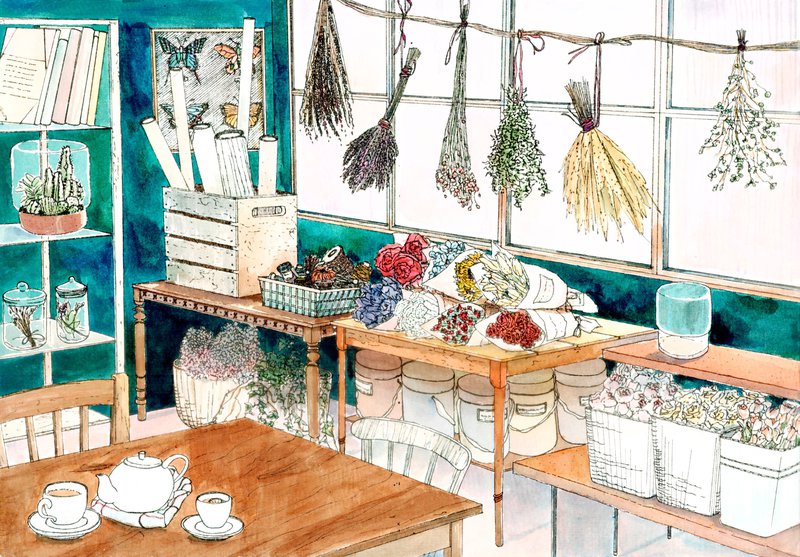 Illustration work by Nguyen Minh Hien - Interior Architecture & Design student at LCDF - Hanoi.