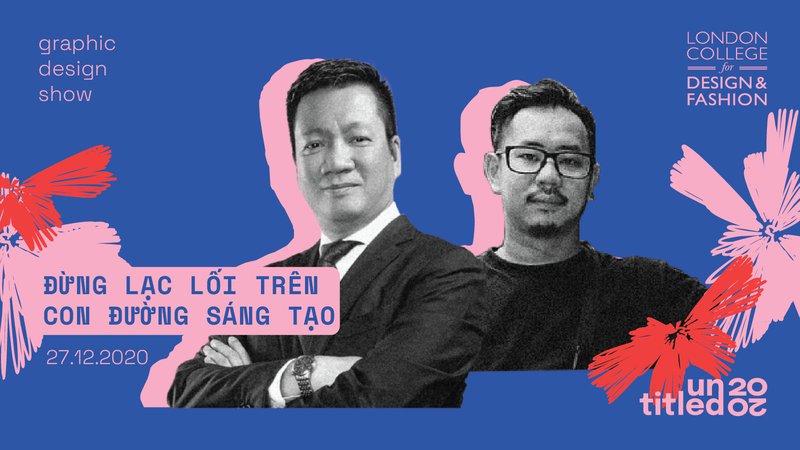 We are very honored to welcome 2 well-known speakers in the creative design, marketing and communication: Mr. Hoang Dao Hiep - Vice Presiden of Saigon Beer and Nguyen Hoang Sa - Creative Director of Olgivy - the leading global advertising agency in Vietnam.
MR. HOANG DAO HIEP
Currently working as Vice President in charge of the Marketing at Saigon Beer Company (HABECO), Mr. Hoang Dao Hiep is considered a leading expert in marketing with more than 20 years of experience working domestically and internationally.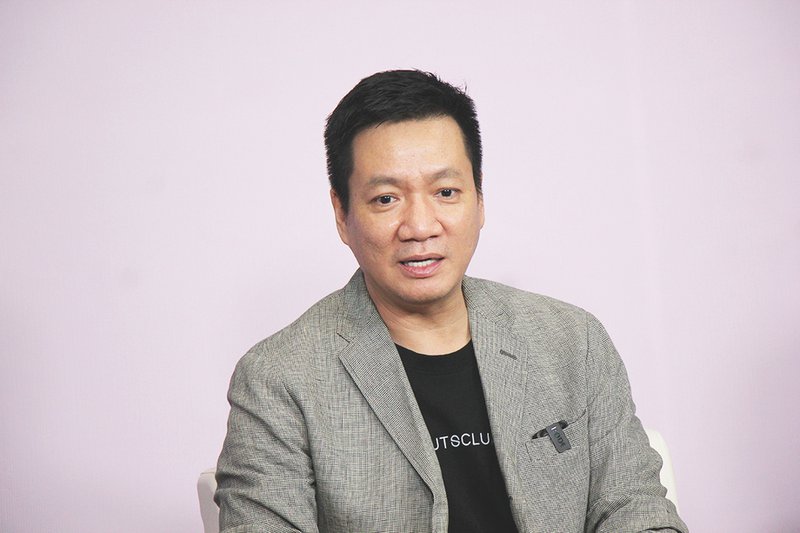 Mr. Hoang Dao Hiep is a well-known expert in marketing & communication in Vietnam
Mr. Hiep used to be CEO of Saatchi & Saatchi Vietnam. This is a global company with headquarters located in more than 76 countries and is always one of the biggest advertising agencies in Vietnam. In 2007, Saatchi & Saachi Vietnam's Olay lotion (P&G) advertisement won the Bronze award at Cannes International Advertising Festival.
Frequently invited to speak at major media events, Mr. Hoang Dao Hiep talked about "Love mark - the formula to create a great brand" at the National Sale & Marketing Congress 2016,. This was the most interesting speech of the event and was shared widely after that.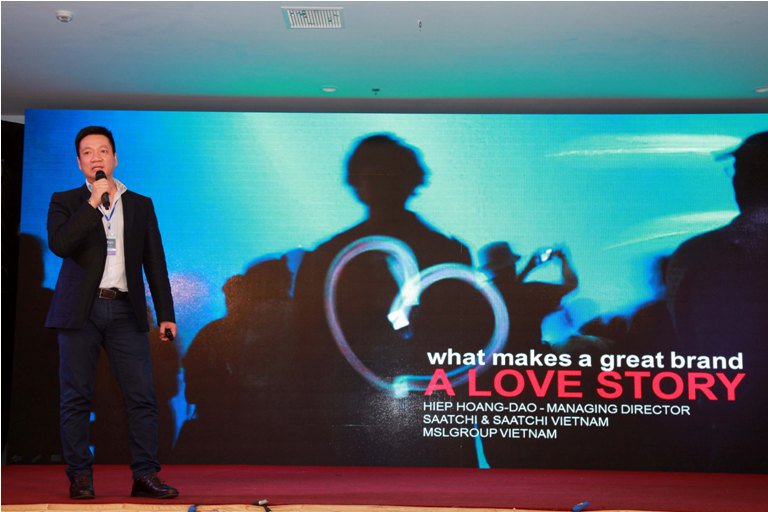 Mr. Hoang Dao Hiep at his well-known speech in 2016
Mr. Hiep highly appreciates people in creativity. During the seminar about design profession at VNExpress, he revealed: "Businesses in general, and media and advertising companies in particular have set very high demands on creative people, requires employees to constantly create and dedicate. If working at the position of a Creative Director, he affirms, the employee can have an income of at least 100 million VND per month".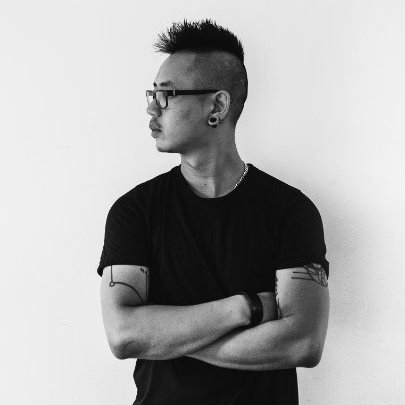 MR. NGUYEN HOANG SA
With over 16 years of studying and working in the graphic design industry, Nguyen Hoang Sa is currently the Creative Director of Ogilvy Vietnam.
Ogilvy is the world's leading media company with headquarters in 120 countries. In Vietnam, the company is always in the top 5 of leading advertising agencies. One of Ogilvy Vietnam's most iconic media hallmark is "No excuses - Wear a helmet" - the campaign was so successful that it influenced the government's decision to enforce the law forced people to wear helmets nationwide (2007).
Graduated in the US, Hoang Sa spent 1 year working as a graphic designer and photographer at Metadesign, San Francisco - an international design company with branches in many other countries such as Germany, China ...
After that, he returned to Vietnam, working at Ogilvy Vietnam starting as Art Director, Head of Design and currently working as Creative Director.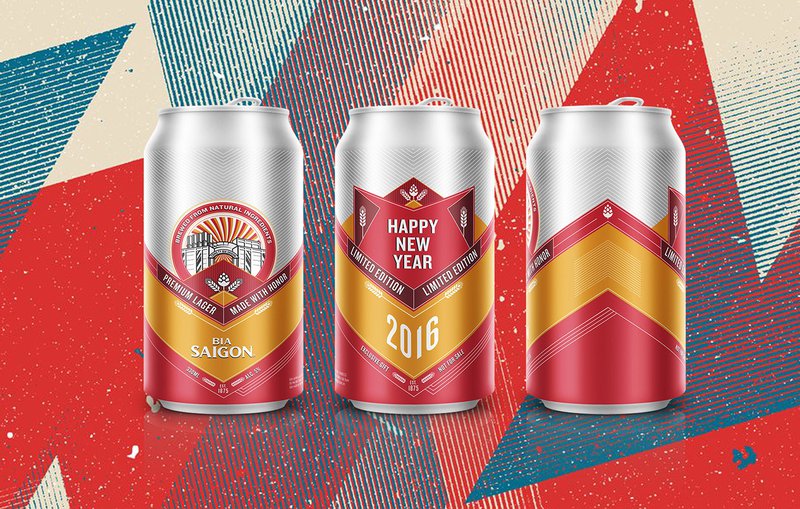 A beer design for the festive season designed by Nguyen Hoang Sa as the team leader.
As a person who has a special passion for photography, Hoang Sa said, "Behind each person, there is a story, after each story is a lesson". That is why he often takes pictures of ordinary people in everyday life with his Leica camera.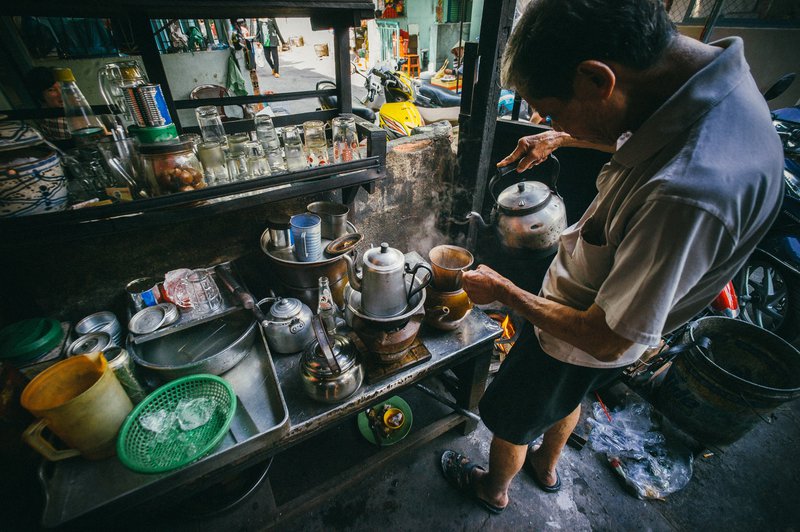 Image Source: Facebook Sa Nguyen
Mr. Nguyen Hoang Sa shared: "I am a visual person and always have a deep connection with the beauty of the world around me - from seemingly the smallest, most meaningless things to the masterpieces. There is an endless source of inspiration for beauty, and its solitude is closely related to my design".
"Design to me is akin to beauty, an externalization of my inner process regarding beauty & contentment with life" – Martine Moeykens is Hoang Sa's favorite quote.
"Lost in Creative" is an exciting talkshow you shouldn't miss, pleased click the link below to register for the event:Click Here