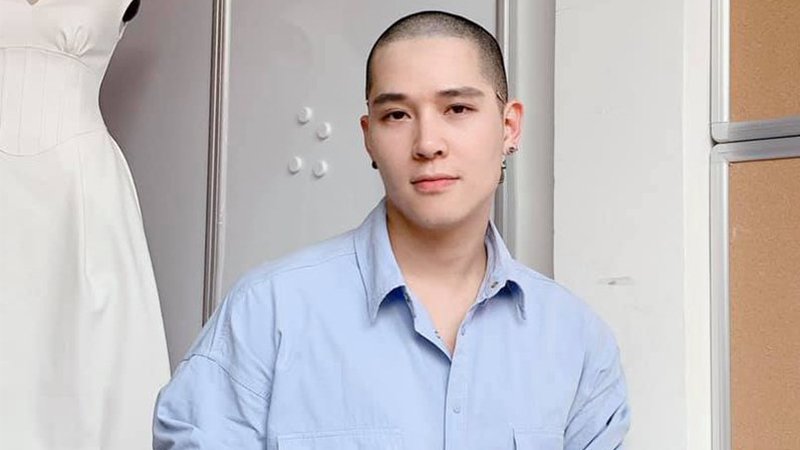 Profile
Cuong Dam - born in 1990 in Hanoi
Co-founder of CHATS
Hanoi University of Architecture - graduation in 2013
London College for Design and Fashion – Hanoi (LCDF-Hanoi): graduation in 2020
Awards: Top Six Finalists of Harper's Bazaar Vietnam Newgen Fashion Award 2020.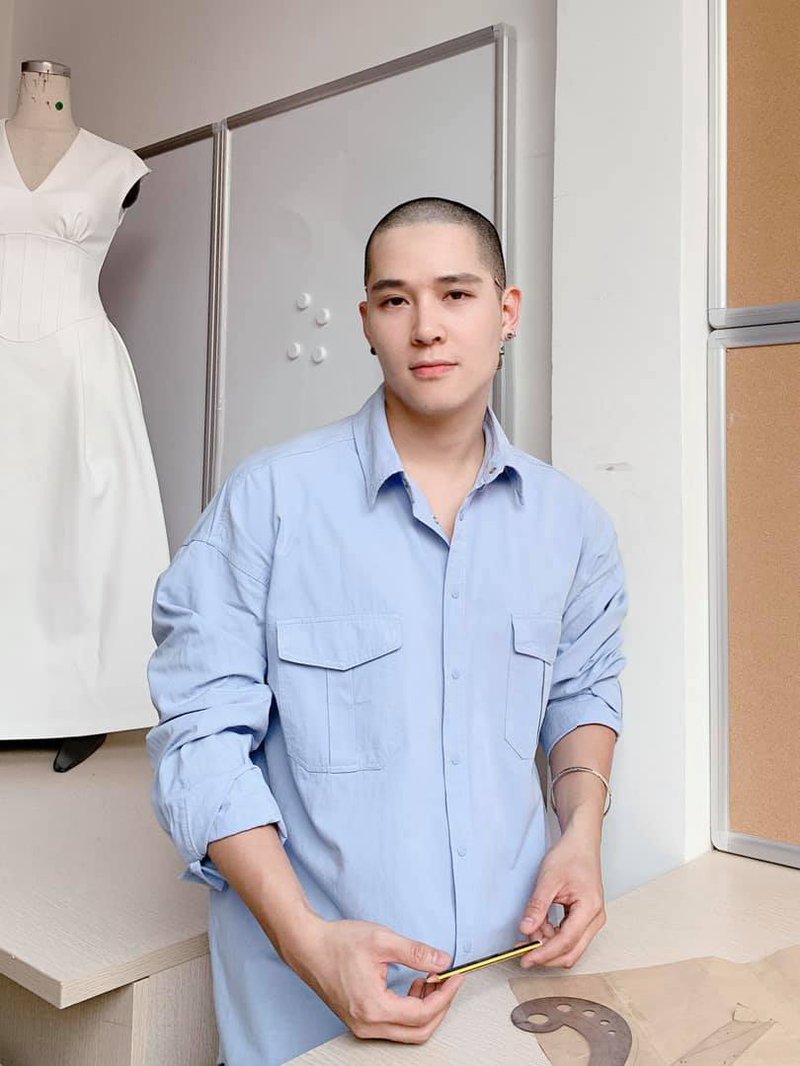 Dam Cuong has been running his own fashion brand for 5 years.
1- How did you enter the fashion design profession?
I studied at Hanoi University of Architecture 10 years ago. I won a national architectural award and received a scholarship to study abroad. However, I felt architecture not to make me happy after graduation so I opened an independent fashion brand "CHATS" with some friends.
After 3-4 years of running the brand, my business started to be difficult. I realized that if a fashion brand wants to develop steadily, the owner must have background knowledge. That's why I decided to go back to college and start fashion design programme at LCDF-Hanoi.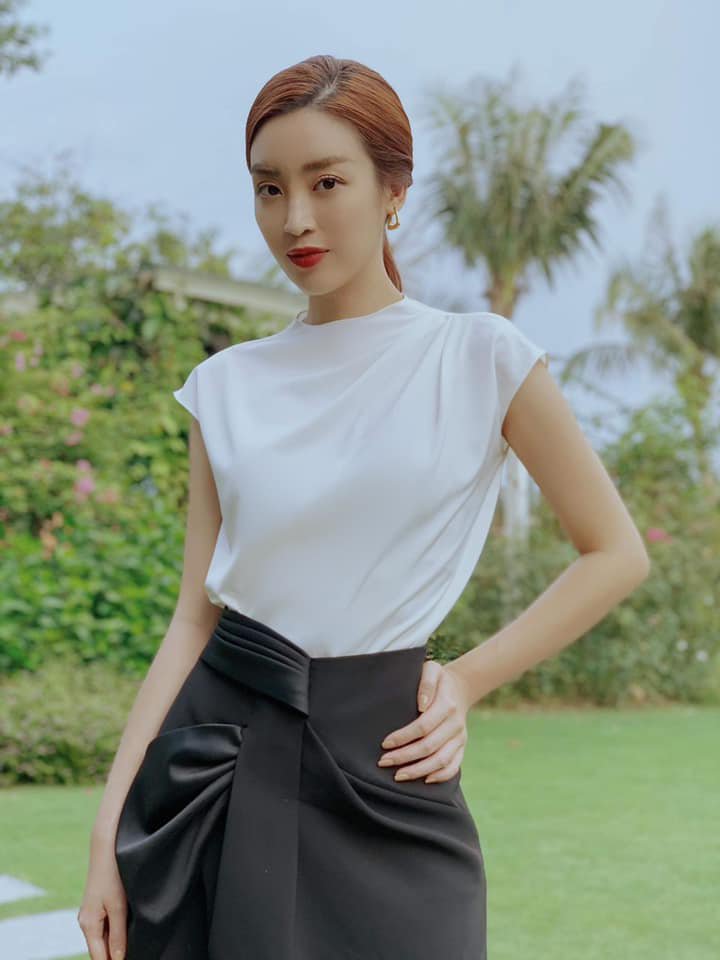 Miss Vietnam Do My Linh in Cuong Dam's design
2 - What is the process of building a fashion brand as an architect with zero fashion knowledge?
5 years ago, I opened my first store on Tay Son Street, I did not have any knowledge. I struggled so much when I had to go to fabric markets or find a factory for manufacture.
I did everything by myself from the simplest garments such as a crop top, pencil skirt, etc... I was new to everything in the view of architecture student like me. At that time, the money that I made was just enough to pay the rent.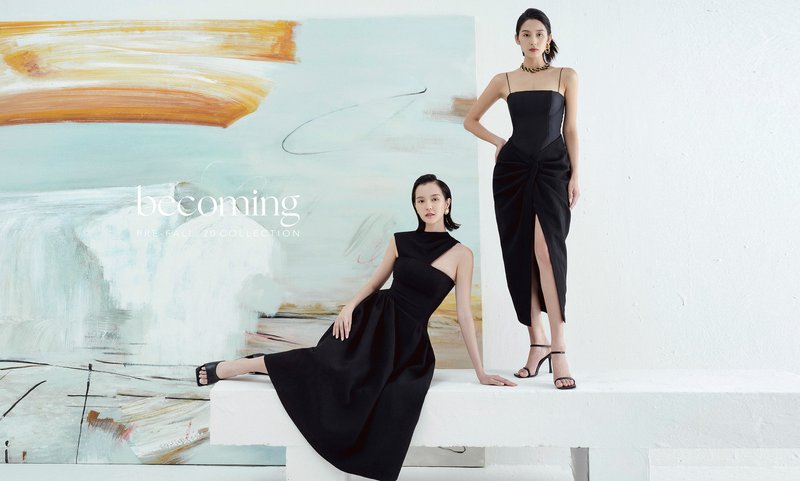 The latest collection of CHATS launched in August.
The most difficult time that I recently have experienced was my final year at the college. I was already exhausted in my business before Covid-19 started. I had no money in my bank account, I delayed my work and lacked of motivation. I came back to those 30k lunches just like the time when I was an architecture student. At some point, I wanted to give up.
However, in these very difficult days, I found a new direction for the brand. I started to target a higher-end market with higher quality products. I realized this difficulty was an opportunity for my team to break through. My team has created a great collection with a more thoughtful marketing strategy. The result was beyond our expectations, it felt like a new chapter for CHATS.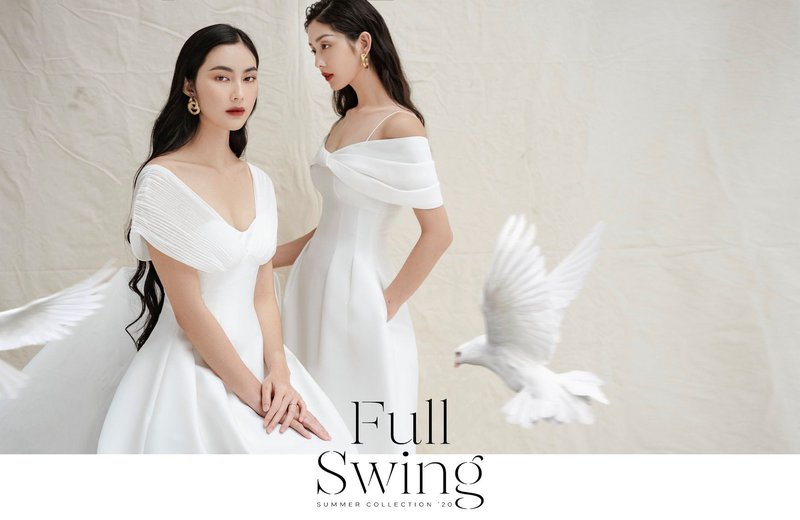 The new collection marked a change in the strategy of CHATS.
3 - What are the differences between Dam Cuong - a sponteneous business owner and Dam Cuong – a professional fashion designer?
After studying fashion at LCDF-Hanoi, my creative thinking skills have improved as well as my vision. It's like walking on a desert but you already have a compass and a map. My aesthetic have also changed a lot. My colleagues and I are now looking for the smart and trendy factors of fashion not just "aesthetically pleasing".
4 - How big is your love for fashion?
For every projects at the college, I devoted 200% of my energy. The 3rd term project called OUT brought me the most emotions. The project was highly intensive and took me 3 months to finish.
To create a unique textiles and to show the variety of gender identities, I chose 7 colours similar to the rainbow, representing the LGBT community. I rented a 300m2 space to experiment with colours, drew a total of 30 A0 pictures with my team using… 30kg of acrylic colours. In total, I spent 600 hours implementing the concept, which is a lot for a student to do an individual project.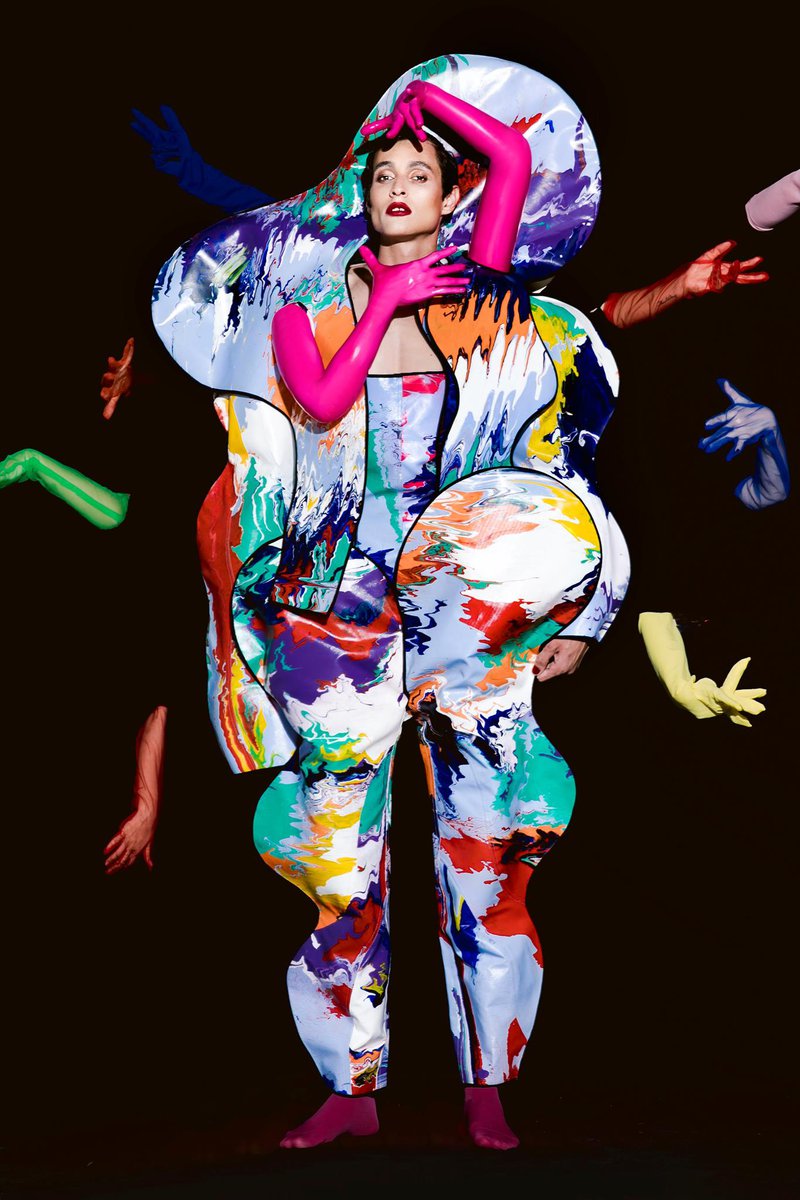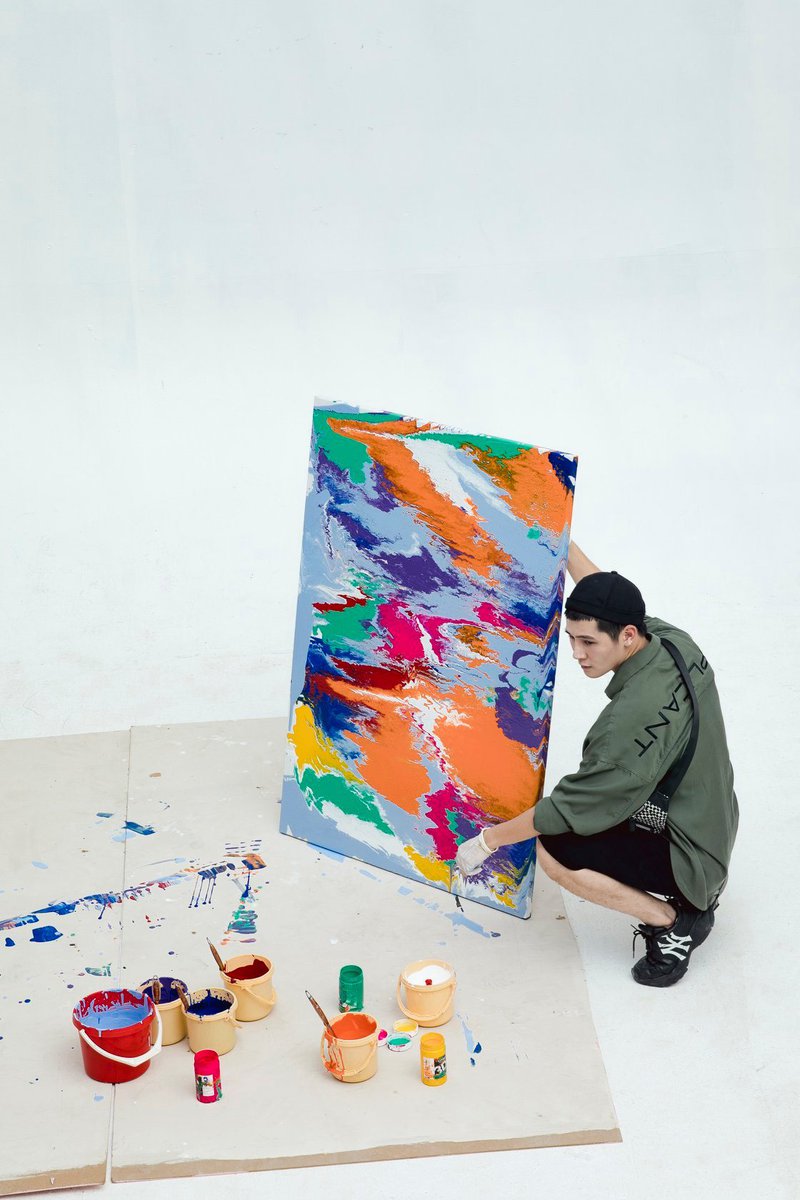 Project OUT by Cuong Dam while he was studying fashion at LCDF - Hanoi
5 - This September, you will be showcasing two collections at the Graduate Fashion week and Harper's Bazaar Vietnam Newgen Fashion Award, would you like to share anything about these collections?
Contrary to the elegant style that I am aiming for with CHATS, the upcoming Graduate Collection is more modern and somewhat rebellious. That's what my colleagues and I want to experience with our upcoming brand.
"The Worriors of Yoshiwara" - this collection at Vietnam NewGen Fashion Award was inspired by the prostitutes who were sold to brothels in 1300-1900 in a neighbourhood called Yoshiwara.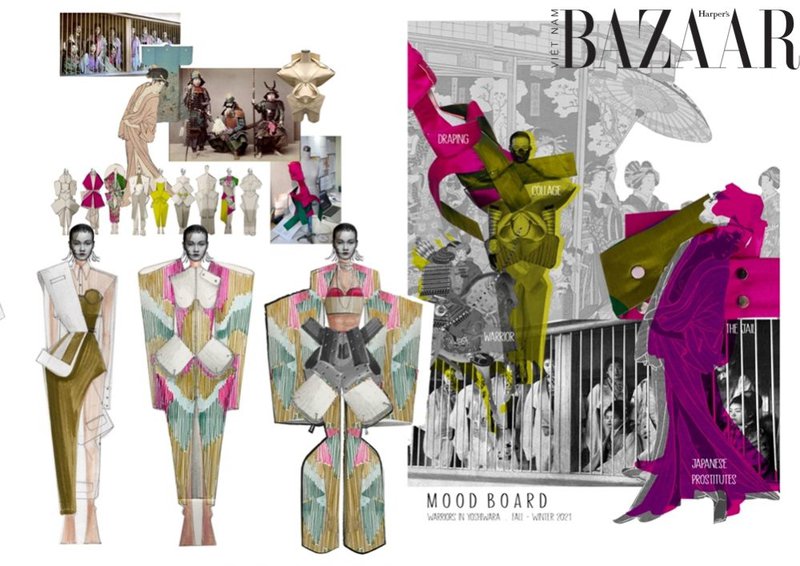 The collection of "The Worriors of Yoshiwara"