This page is also available in English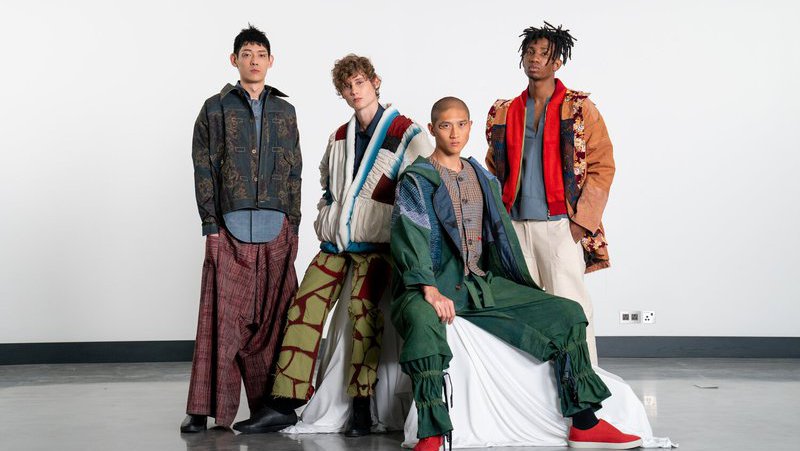 Redress Design Award is the world's largest sustainable fashion design competition organized by Redress – an environmental NGO focused on the fashion industry in Hong Kong. Up to now, the contest has gone through 8 seasons.
This year's competition final results were announced on September 4, with victories belonging to a representative of Vietnam - Le Ngoc Ha Thu (menswear) and Juliana Garcia Bello of Argentina (womenswear).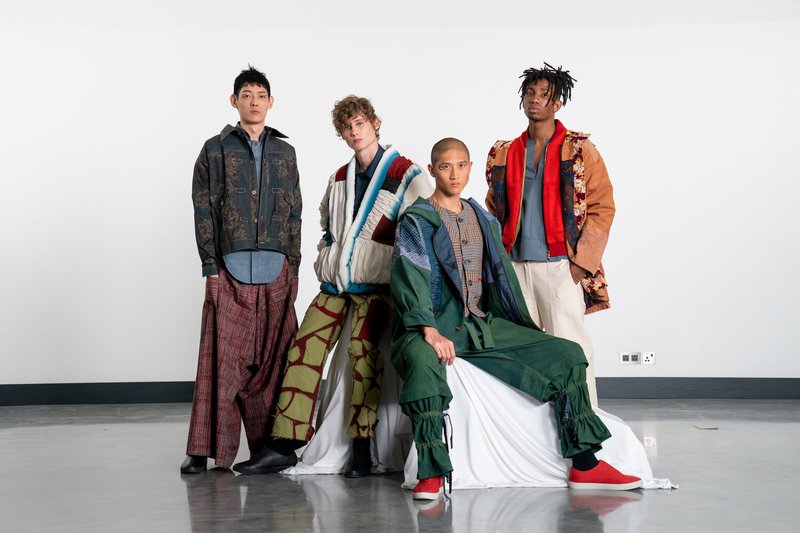 Le Ngoc Ha Thu has applied zerowaste design techniques on her garments
Le Ngoc Ha Thu was born in 1997, and is a former student of the Hanoi - Amsterdam gifted high school. She graduated from London College for Design and Fashion - Hanoi (LCDF-Hanoi) and is currently a Fashion Designer and Teaching Assistant at LCDF-Hanoi.
The winner of the Redress Design Award 2020 contest has had 7 years of practicing sustainable fashion. In high school, Ha Thu joined Lamode - the most popular fashion club of Hanoi students, then won a scholarship from LCDF - Hanoi and a short-term study scholarship from Gloucestershire University in the UK( 2017), all thanks to her research and sustainable work.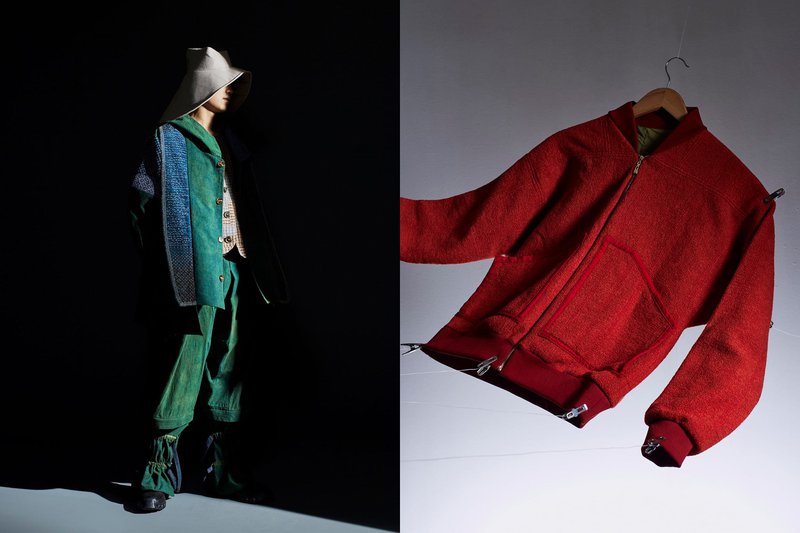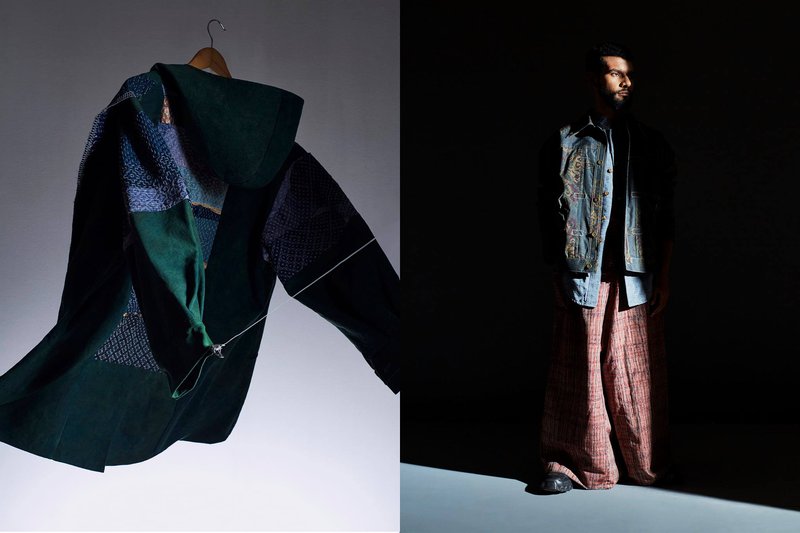 Two designs from Ha Thu's collection at Redress Design Award
At Redress Design Award 2020, Ha Thu participated with a menswear collection in which she applied zero waste design techniques to eliminate textile waste from the pattern cutting to the reconstucting stage. The designer hopes that her collection will encourage the customer as a city dweller to take a mindful, slow-living approach to life - both for their own well-being and the environment.
This collection was highly praised by the judges for using Japanese-style Americana to create more sustainable versions of classic menswear pieces such as trucker jackets and painter trousers. Using old Japanese traditional clothing, nine out of ten garments are created using zero-waste pattern cutting. All pieces are designed to be versatile, practical wardrobe staples for both men and women.
The winner of Redress Design Award 2020 shared: "I chose menswear because there are not a lot of options in sustainable fashion for men on the market. This group also has a very different perspective on fashion. My collection is inspired by archivists- those who love to collect and archive the most signature pieces from famous designers; and most archivists are men."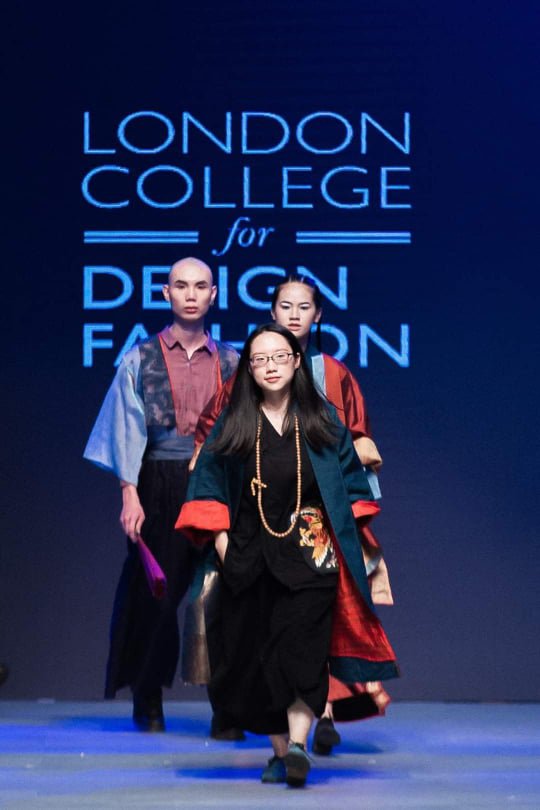 In 2018, Ha Thu's collection was chosen to be displayed at Vietnam International Fashion Week. This was also a sustainable collection using mostly materials from old Japanese traditional clothing with natural fabrics.
The 23-year-old designer shared: "People always look at the lavish side of fashion, but as for me, ever since I started studying fashion, I have been shocked because this is one of the industries that causes the most pollution from chemicals and waste".
Vietnam is among the world's five biggest textile exporters and producers. For the sake of both our citizens and the environment, it is crucial that it doesn't make the same mistakes that other countries have in the past, and that it proves that a sustainable apparel industry is possible. I hope that I can contribute to the renewal of the Vietnamese fashion industry"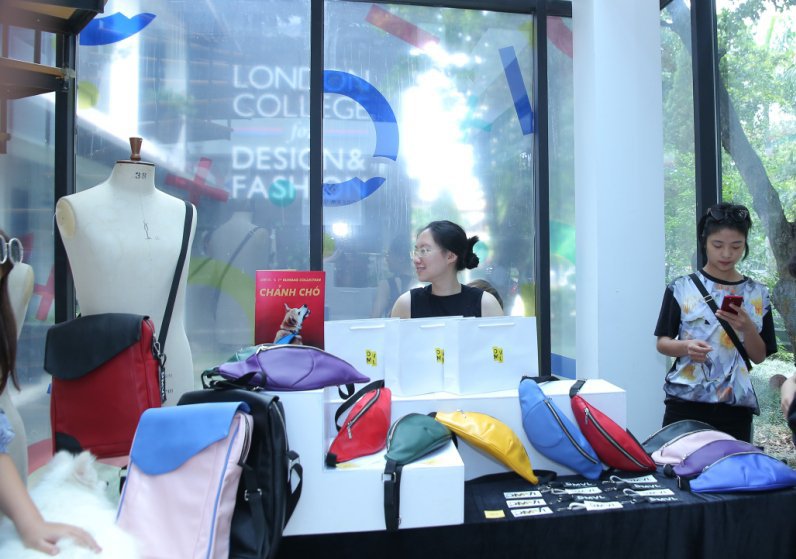 Ha Thu and other LCDF-Hanoi students used to design and sell bags that made from leftover leather at the college's fairs.
Sustainable fashion is a concept that is gaining more interest in the industry. It can be understood simply that fashion made with the purpose to protect the environment and the wellbeing of people who make it. For example, for consumers, it could be recycling clothes; for manufacturers, it could be using natural ingredients instead of artificial to avoid creating hazardous waste, reducing machine interference, reusing excess fabric, limiting plastic packaging or encouraging customers to trade old clothes for 15% discount, with companies such as H&M.
The winner of the Redress Design Award 2020 will have a chance to join the VF Corporation - one of the largest apparel and accessories groups in the world (VF currently owns Vans, The North Face, Timberland, Dickies) and received HK $ 20,000 (more than 60 million VND) in prize winnings.
In the near future, Ha Thu will be collaborating with the global design team of Timberland in the Fashion Collection launched in early 2022.