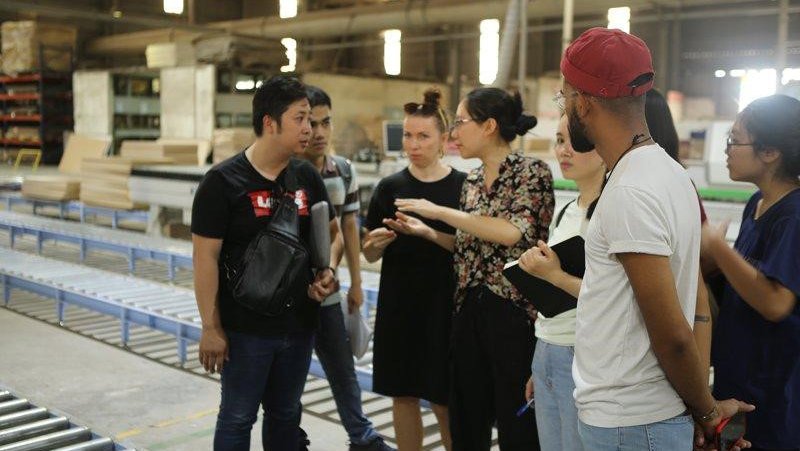 If architects create the shape and structure of a building, interior designers are are the ones who complete and adorn the interiors. Here are the signs to prove that Interior Design will be a hot career in the near future.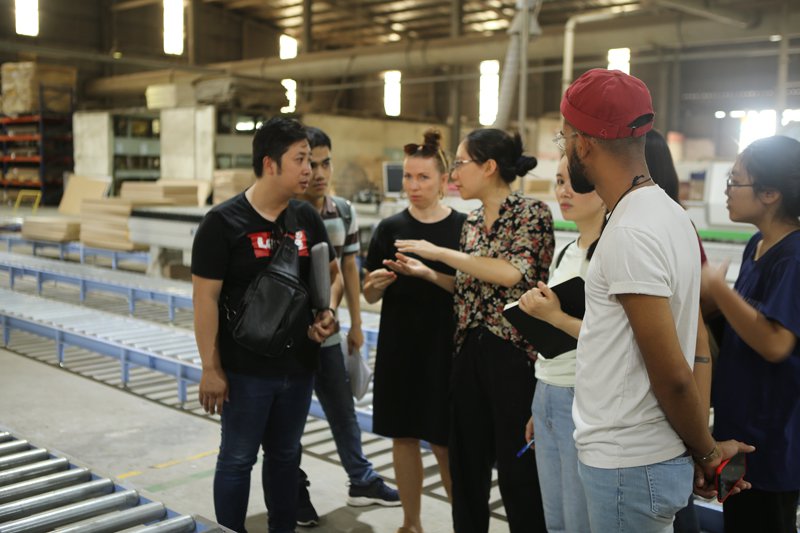 Lecturers and students in Interior Architecture & Design at LCDF-Hanoi visit an interior design factory.
1 - Vietnam real estate industry is on the rise
According to Dr. Su Ngoc Khuong -the Senior Director of Savills Vietnam, sharing on CafeF: "Although the impact of Covid-19 is expected to continue until the end of 2020, I am confident that the real estate market will soon recover and grow in 2021 and 2022."
Vietnam is making a very good impression on international investors because of its ability to control Covid-19. Experts predict that the real estate industry in Vietnam will greatly benefit since the country is now known as a safe and friendly place to live and work.
The article also explains that Vietnam has approximately 100 million people and those in the 25-40 age bracket account for 55% of the population, proving that the demand for housing is still very high.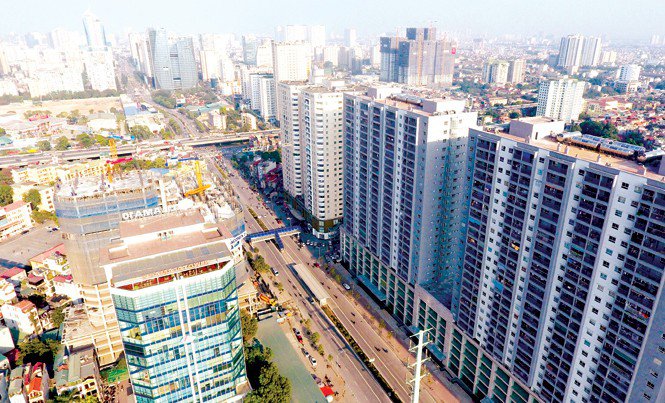 Le Van Luong St (Hanoi) is 2.7 km long and has up to 40 buildings. This is a testament to the speed of development and the housing demand in Vietnam. (Photo: Tienphong)
With the above-mentioned facts, the real estate industry develops, the demand for human resources in Architecture and Interior Design will surely increase.
2 - Furniture design and businesses are potential, but is missing
According to the report from the Ministry of Agriculture and Rural Development, Vietnam is ranked 4th worldwide in furniture export and 6th worldwide in wood export.
These reports indicate that Vietnam mainly focuses on exporting furniture, and is missing the potential of the internal market. EVBN considers that the furniture market in Vietnam is very promising to foreign companies. A good example is early in 2019, IKEA - the world's largest furniture retailer has planned to set foot in the Vietnamese market.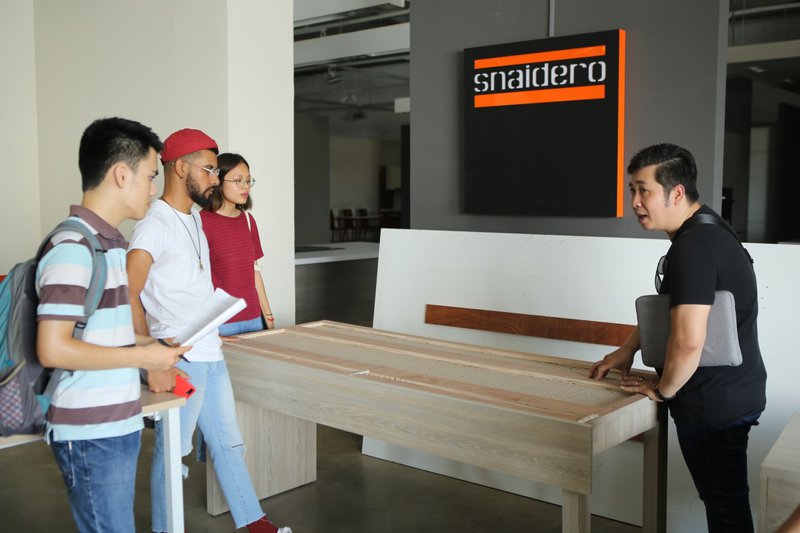 Interior Design students visiting a factory
Furniture Design is a part of the interior designer's work. If the furniture retail industry in Vietnam develops, Interior designers never run out of jobs to do.
3 - Designing the living space has become an increasing demands recently
Covid-19 along with the quarantine have made many Vietnamese people to realize the value of having a nice living space. This is the reason why the Facebook group called "Home Addiction" has attracted nearly 1 million members after 3 months of establishment.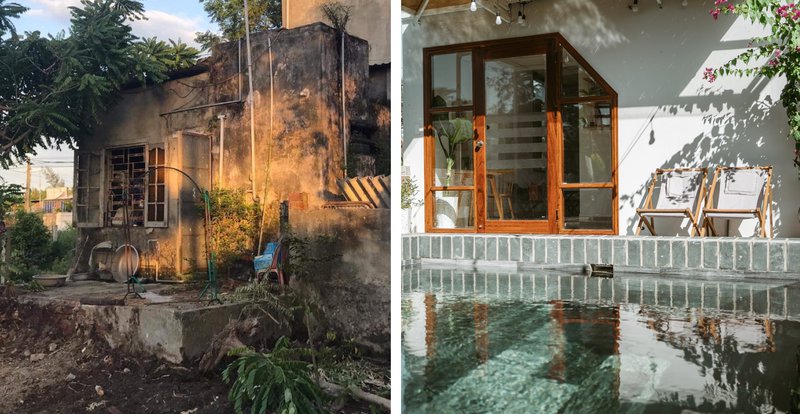 "Home Addiction" Facebook group has been launched at the right time and suited the taste and aesthetic of many young Vietnamese.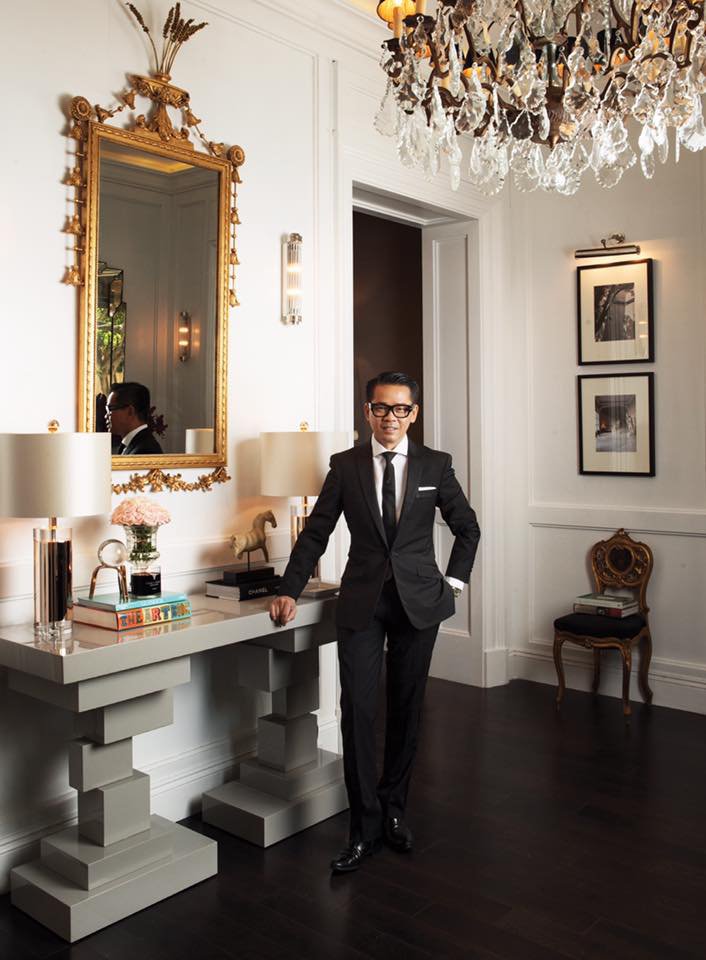 Interior designer Thai Cong with his luxurious décor style
Youtube channel from Thai Cong Interior Design has become very popular recently with videos about interior design and lifestyle. This channel reaches hundreds of thousands of views. This proves that Vietnamese people are interested in designing their living spaces.
The increase of living standards makes public places like restaurants, hotels, restaurants, cafes, amusement parks, cinemas, gyms, etc., to invest in design to attract customers and build their own brand identities.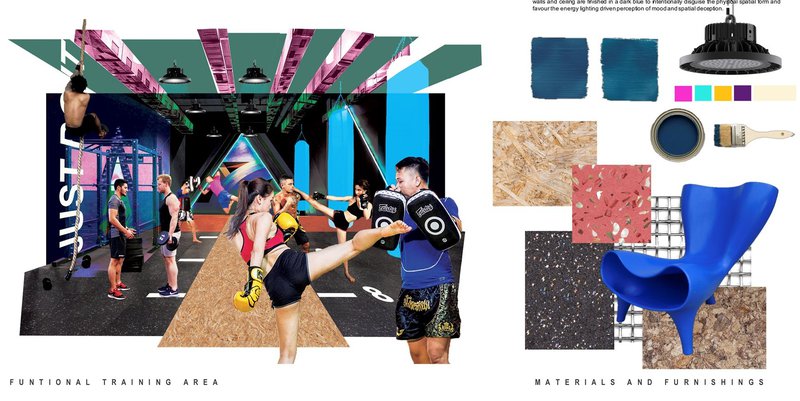 A gym project by Interior Architecture & Design student Do Phuong Linh
4 – The Interior Design Industry is greatly potential but needs more qualified human resources
Interior design is a profession that can bring you a very high income. A good interior designer should have creativity, personal style and also both hard and soft skills. You also need to grab the most recent trends and understand customers.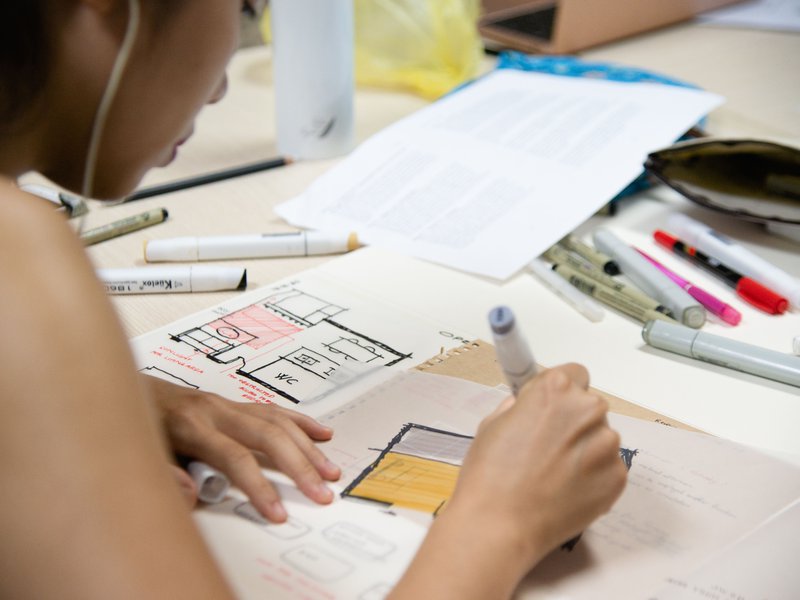 The Interior Design program at LCDF-Hanoi focuses on development of designers' individual style and practice
Becoming an interior designer, you need comprehensive training, not only with skills but also creative minds and understanding of customers behavior.
Please view the link below to learn more about our Interior Architecture & Design programme at:
http://www.designstudies.vn/vi/courses/undergraduate-courses/interior-design-and-architecture/