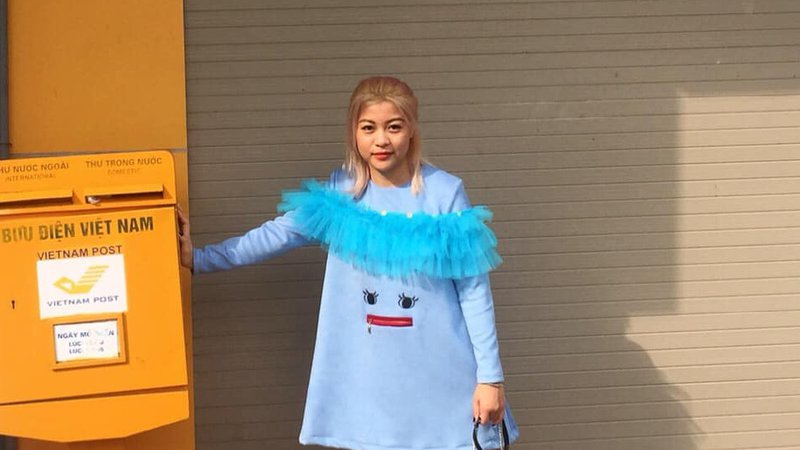 1 - Be hard-working and dedicated
As a stylist, you always have to run around gathering items or work outside all day whenever you have an outdoor photoshoot. In my first shooting session, I had a crew to prepare the clothes and I only had to style them. I therefore thought that the job was such "a piece of cake". In the next session, the company called me for another photoshoot, I was very excited to accept the job immediately. However, this time was completely different. No one took care of the clothes so I had to do everything myself. I had to contact people, find good prices and make sure that the clothes are suitable for the shoot. There was so much to do. It was so challenging and exhausting that I thought that it was going to be my very last photoshoot.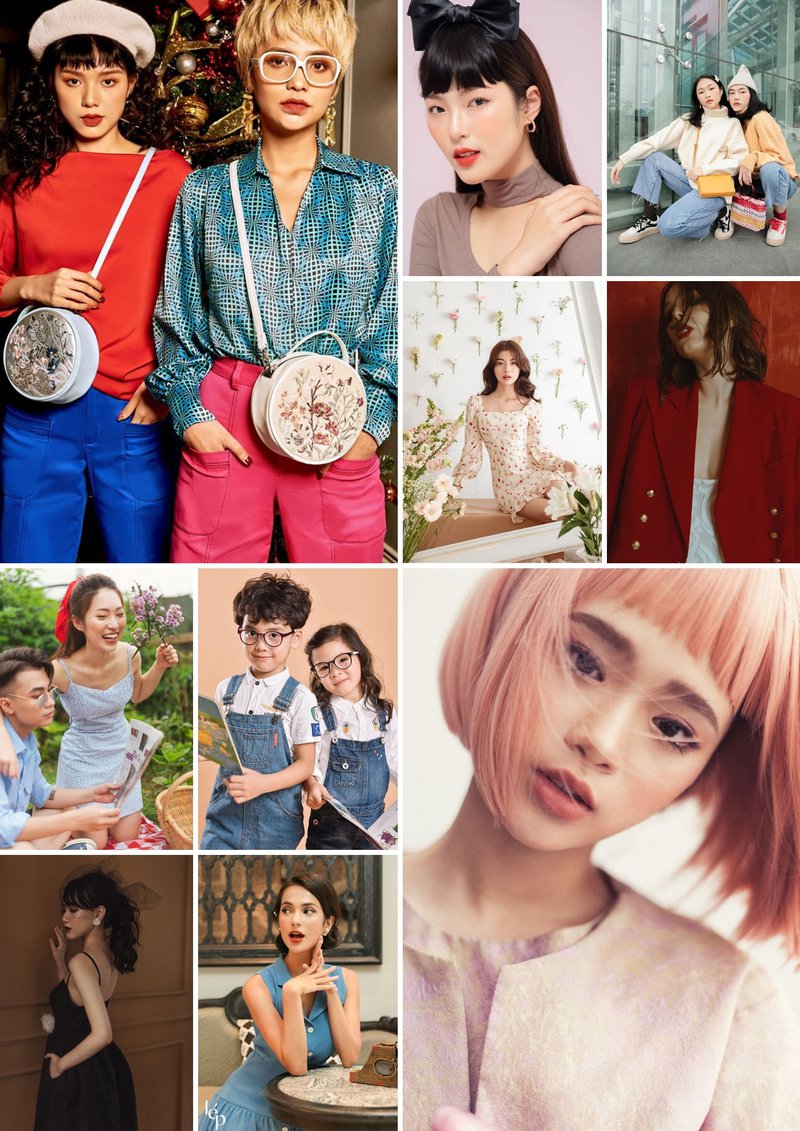 Some of Mai Dieu Vi's styling work. Vi always posts her work on Facebook because it is an effective way to introduce herself to potential clients.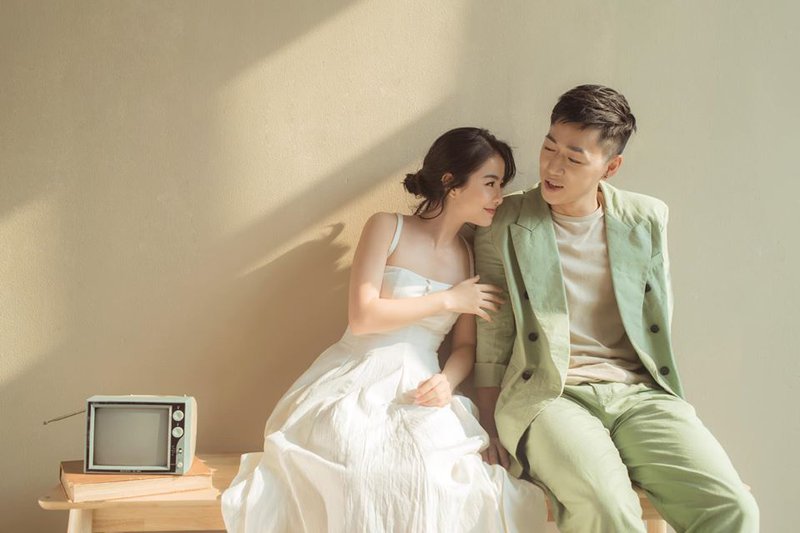 Famous couple Ba Duy and Nam Thuong in Mai Dieu Vi's most recent project
2 - Pay attention to measurements and clients' requirements
You should remember to send photos of the outfits to your clients before the shoot. Some of the celebrities might not agree to wear certain things. For example, clothes that are too revealing, or a style that is too different from the image they are building on the media, or sometimes if the celeb is the representative of a fashion brand they will refuse to wear the clothes of other competitive brands.
In addition, you should not take behind-the-scene photos and post them online without permission. If you do so, it might affect the image of the celebraties as well as the privacy of your clients' commercial campaigns.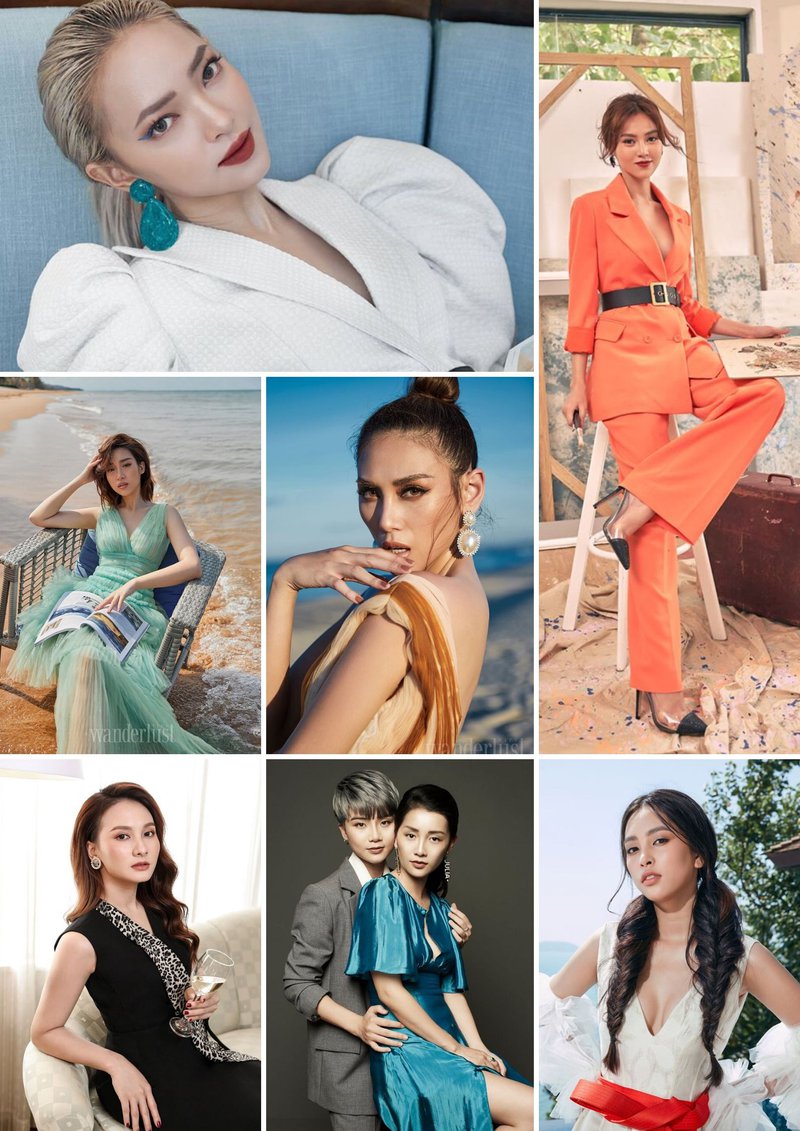 The more famous the clients, the more stress and professionality required.
3 - Time management skill is crucial
Stylists have many errands that need to be done on time. Some stylists often have more than one job, that's why you have to learn how to manage time effectively.
Vi is a stylist and also a business owner. She always have a "to do list for a day ", which sets out 5 important things to do during the day, including: business, styling, healthcare, learning, and cleaning. Then there are other things. This helps her make most of the time for the day.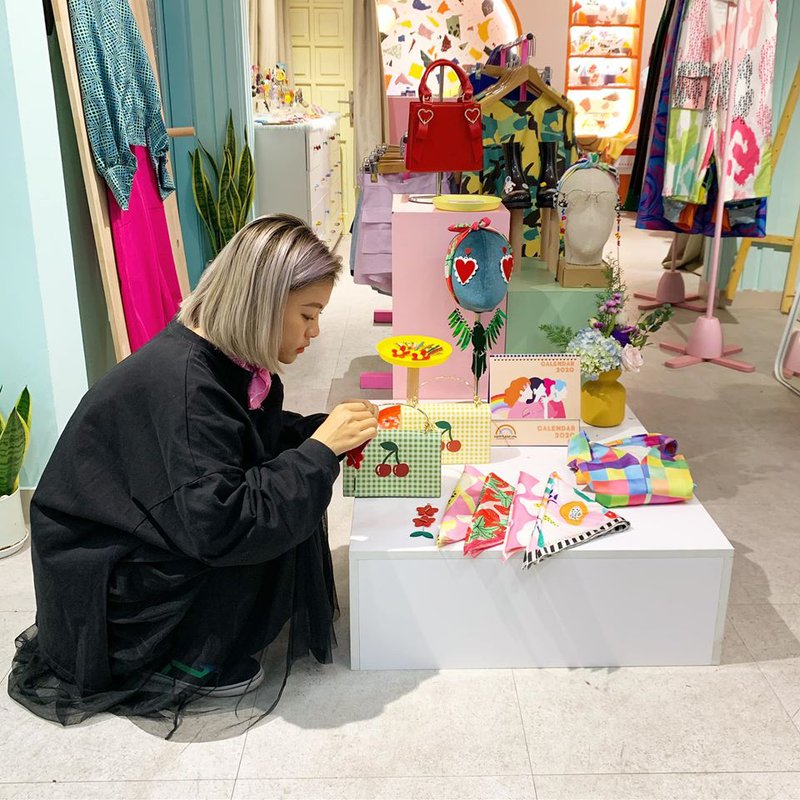 Mai Dieu Vi in her colorful store
4- Know your own fortes
Fashion styling is divided into different jobs: personal styling, brand lookbook, celebrity, editorial, movies and music videos, etc.
I personally enjoy doing lookbooks and portrait photoshoots, especially for those clients who are not celebrities and don't have perfect bodies like supermodels. I like to expand creativity based on what they love such as colors, scents, locations, styles, etc., thereby creating creative and relevant photographic ideas.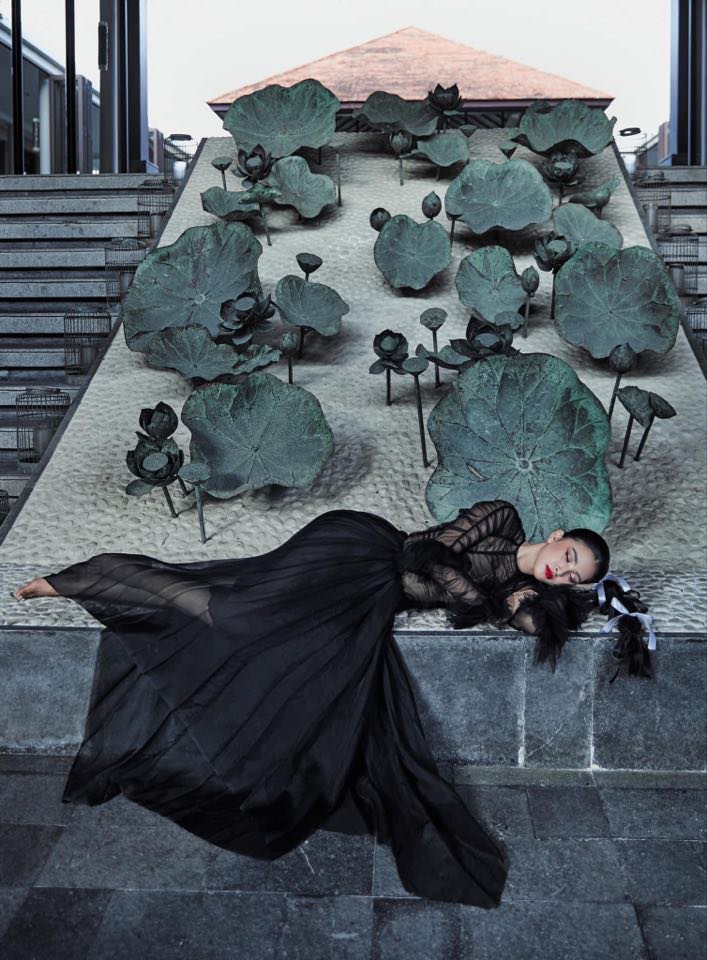 Mai Dieu Vi was most impressed to work with Miss Vietnam Tieu Vy. At the outdoor shoot in Lang Co, the weather was really hot and sunny but Tieu Vy didn't complain at all and even excitedly supported the team.
5- Respect brands and their products
Expensive clothes must be stored in bags and hung on hangers. Don't roll or try to squash them. Do not use borrowed items for purposes other than shooting.
Mai Dieu Vi always looks after clothes to avoid being stained by lipstick, chalk or absorbing scents from the models. After the photoshoot, she writes a small card to thank the brands or the designers for their support.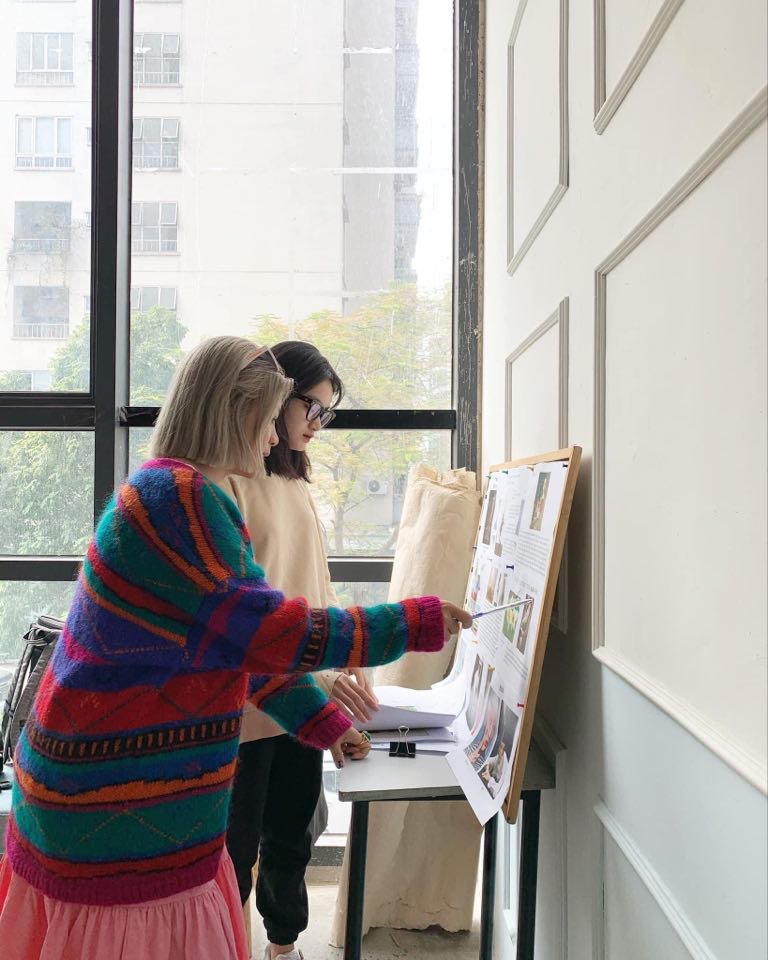 Mai Dieu Vi is explaining the shooting concepts to her assistant.
6 - Don't forget your Styling Kit Essentials
Vi said: "My essential kit includes: scissors, needle and thread, nipple pads, safety pin, pins, buttons, tape, combs, pliers, etc. With this "magic" kit, I can adjust the clothes to fit the models better or make it shorter or longer as I wish".
"Additionally, there are some bulky essentials like hangers, a portable steam iron, hand fan, etc., If we shoot at the beach, I would also bring sunscreen and tanning oil for models."
7 - Having knowledge and skills will bring you more potential opportunities
"In the past, I thought a stylist's job was just mixing and matching. But ever since I started this job, I've realized that if you do not have a broad knowledge of fashion, then you might not be qualified to generate ideas/concepts for big projects or apply for sponsorship from high-end fashion brands".
As someone who has a fashion background (graduated from London College for Design and Fashion - Hanoi), Mai Dieu Vi not only has knowledge about fashion design but also styling, fashion history, photography, and graphic design. "Thanks to that, as a stylist, I'm aware of trends. Moreover, when a client gives me an idea, I can transfer that idea into different formats (Photoshop, AI, Excel). I always had to style the clothes and take pictures by myself as part of the coursework. I was hired as a stylist when I was still a student and I am developing this career today" shared by Mai Dieu Vi.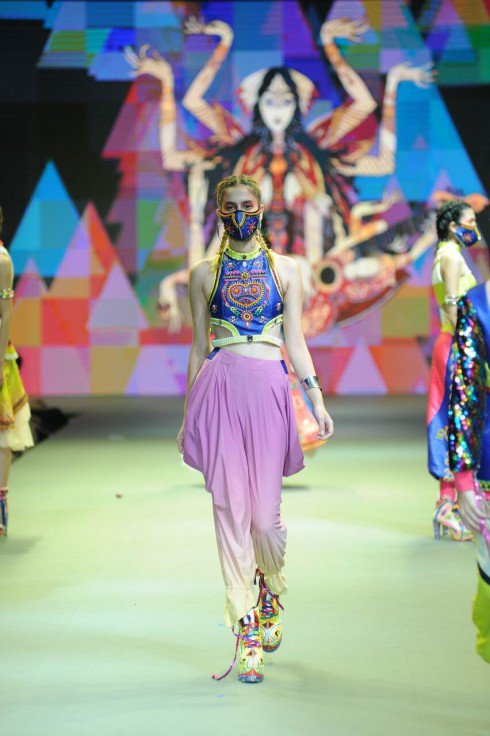 A design by Mai Dieu Vi at Graduation Fashion Week 2016.
Since Vi likes embroidery and embellishment, she sometimes makes the accessories and clothes for the photoshoots which helps her clients to save costs.