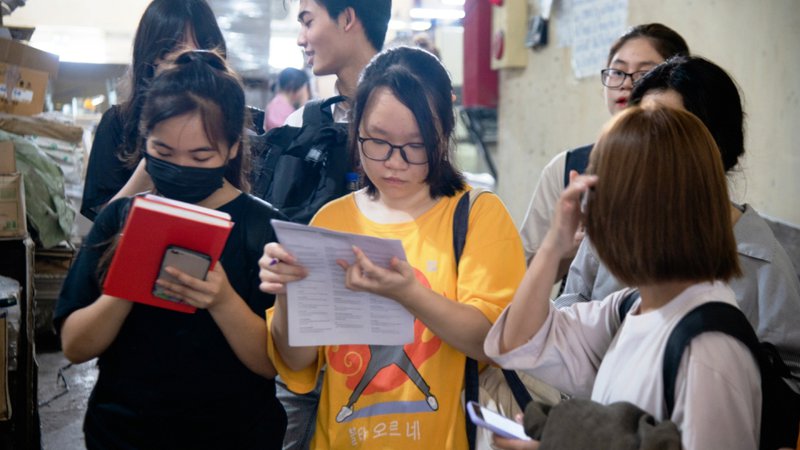 Mr. Mark Bellingham - Programme Leader of Graphic Design and his students just spent their exciting time at a well-known industrial printing factory in Hanoi.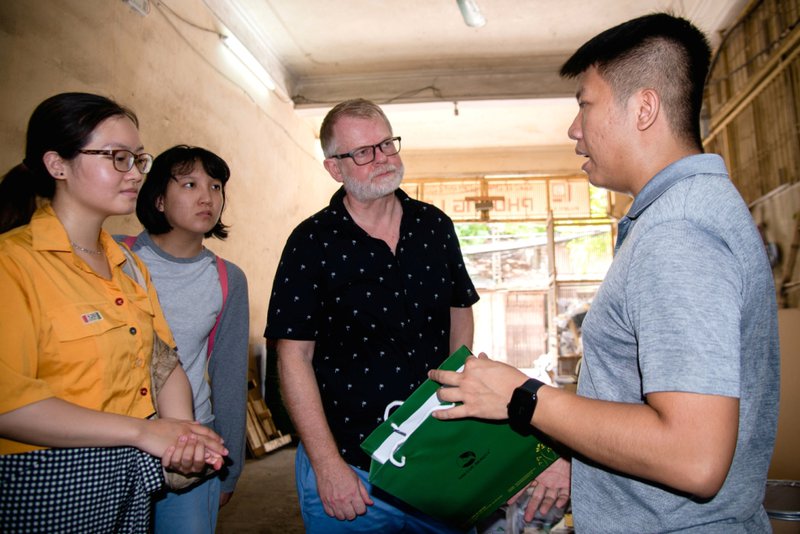 The director of the company explained different types of paper, and the use of RGB and CMYK colours in printing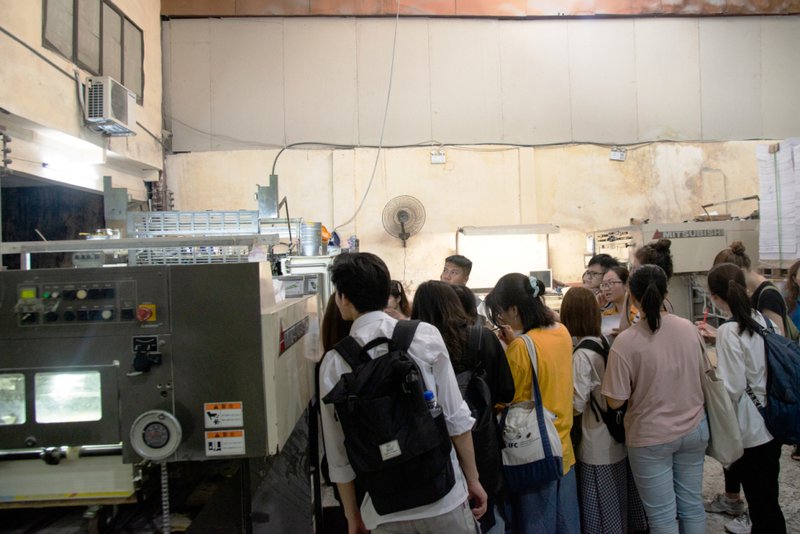 Students were very intrigued by gigantic industrial printing machines and the complicated process to turn a design into an actual publication
Hoang Phuong Thao shared her feelings about this useful experience: "You really have to go out there and "touch every objects" to effectively learn new things. For example, only until when I was actually there that I knew "bế" (meaning "brought" - also a Vietnamese slang) doesn't mean you're caught and "brought to the police station", but an actual printing term. It refers to the process of creating and stamping lines to fold into a box".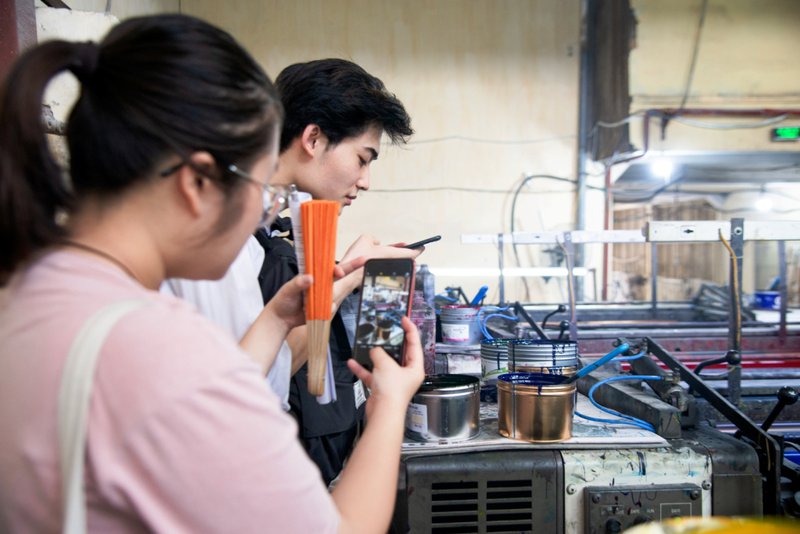 Carefully documenting the colour mixing process…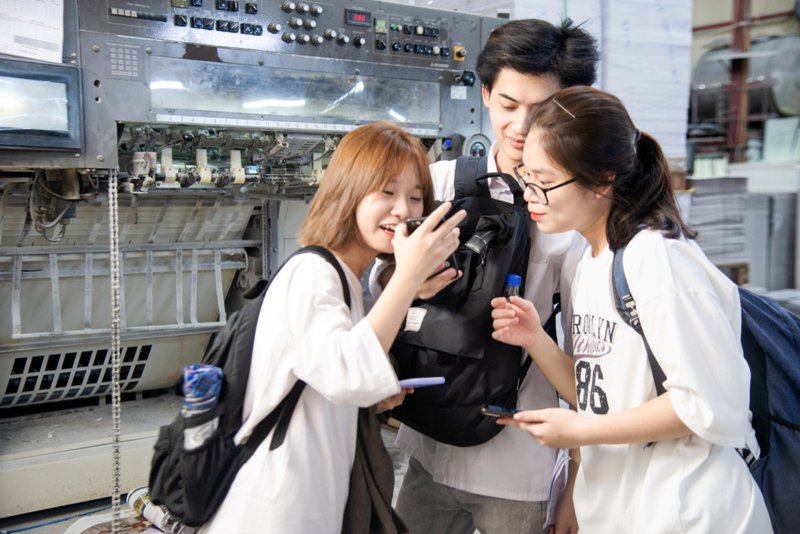 …And sharing the results
Field trips usually provide a great opportunity for both lecturers and students of LCDF – Hanoi to gain valuable real-life experience. For Graphic Design students in this trip, they learned more about materials and the production process which will be useful for them to provide their design solutions to customers.