This page is also available in English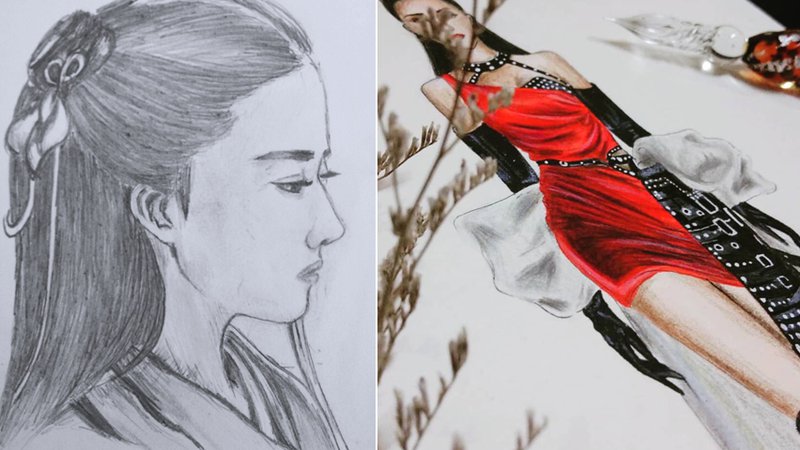 The Facebook page of London College for Design & Fashion - Hanoi recently gained a lot of attention due to a series of photos comparing students' drawings when they were younger or before taking drawing and illustration courses and after the courses. Many people saw a big progress after taking drawing & illustration classes.
Let's take a look and don't be shocked if you find some silly doodles just like yours!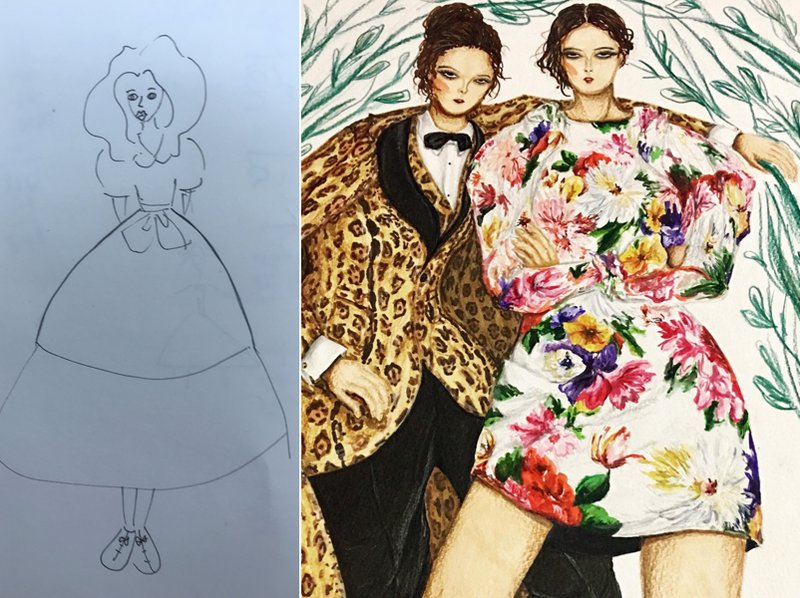 Nguyen Ha Chi - a fashion student loved drawing from a young age. She drew a lot but the drawings only stopped at "looking cute". After entering the college and taking the fashion drawing and illustraion courses, Ha Chi was surprised herself when looking back and comparing her "before-and-after" drawings.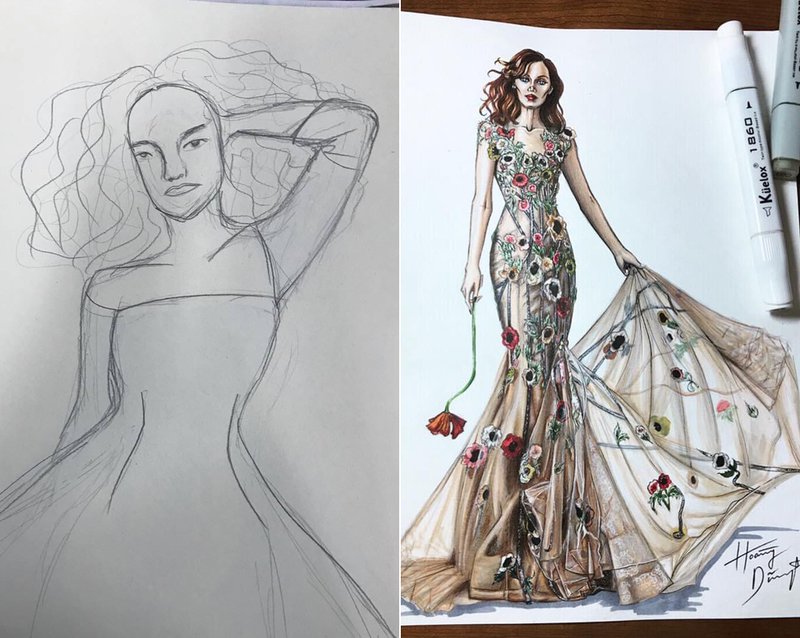 Sharing the same passion for illustration with Ha Chi, Hoang Dung was afraid that he could not study design because he wasn't confident with his drawing. In fact, designers don't need to draw as beautifully or skillfully as artists/painters. However, designers need drawing skills in order to properly describe their ideas.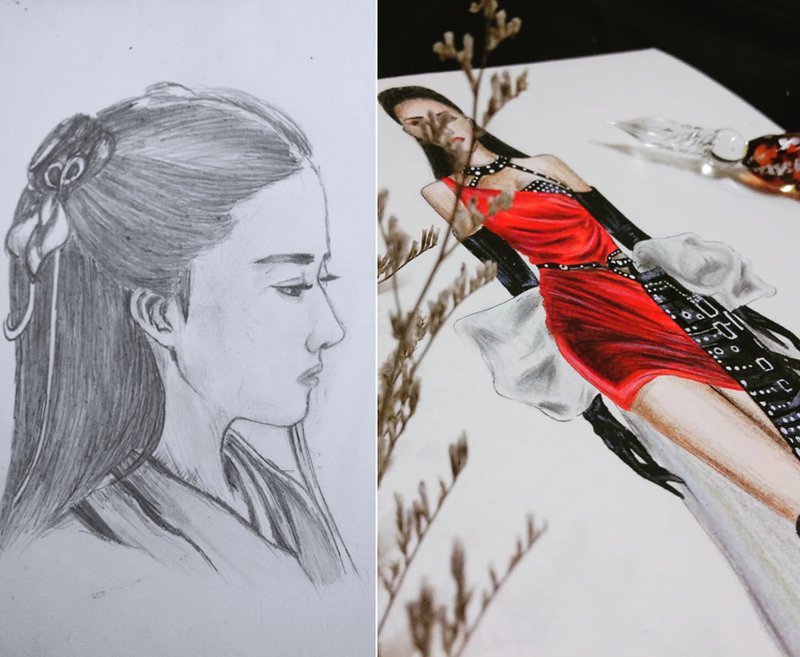 Instead of drawings base on emotions or strictly following instructions, you will know how to observe, analyze the composition, and work flexibly with color and shading when you study.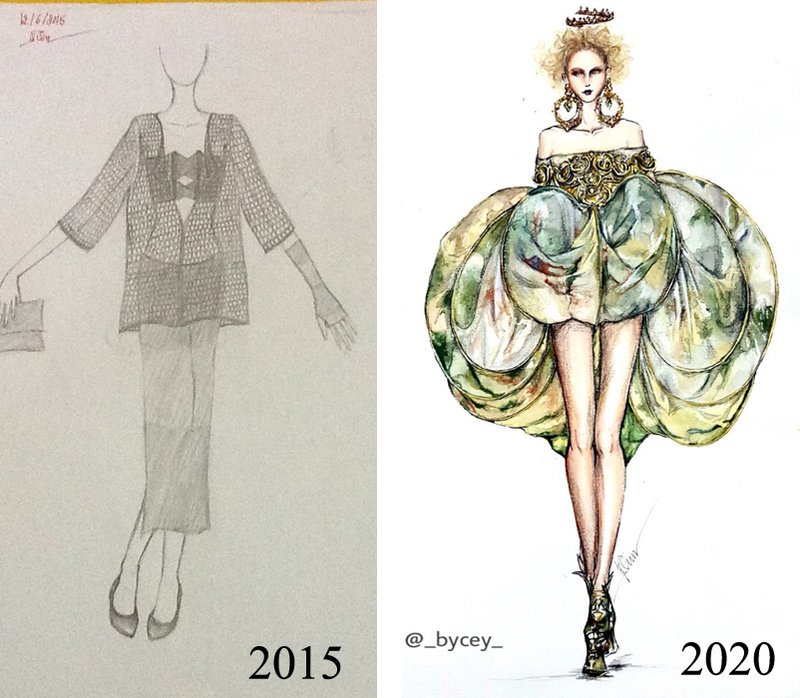 After 5 years of training, you can see how Ngo Thu Quynh has improved in shading or choosing colors.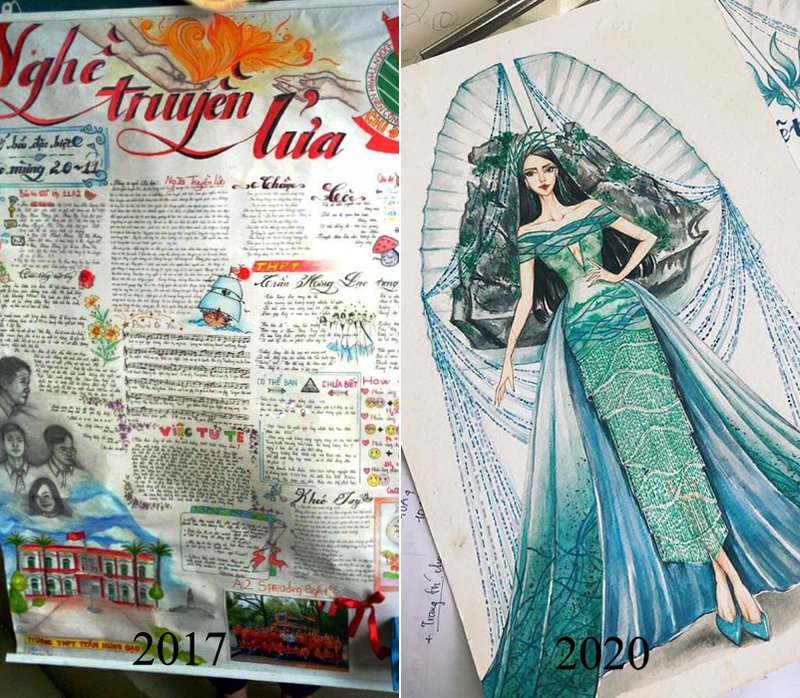 Pham Hoang Yen shows how far she's gone by comparing her artwork when she was in high school with her most recent fashion illustration.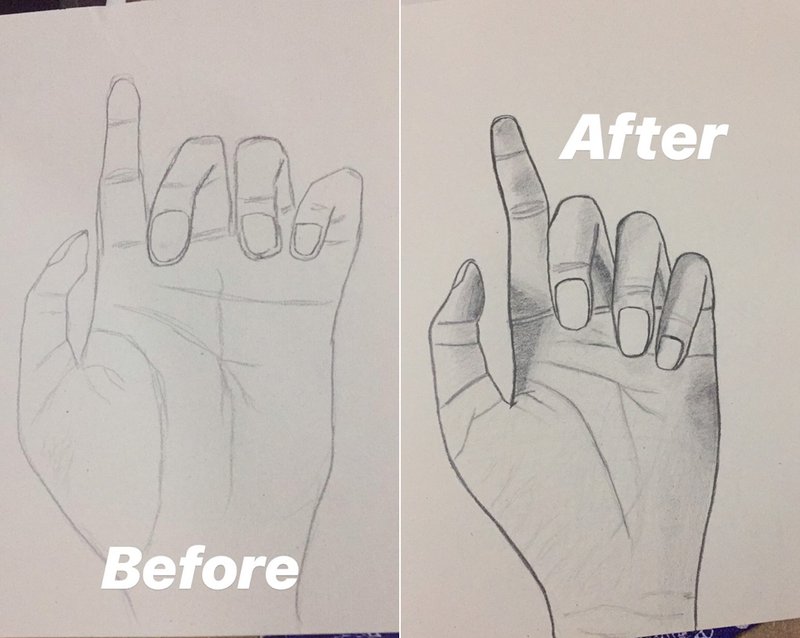 Hand and feet drawings are always a difficult tasks because these parts have complex structures. That's why the hand drawings alone can become a subject of many drawing lessons. Please see Quynh Anh's hand drawing.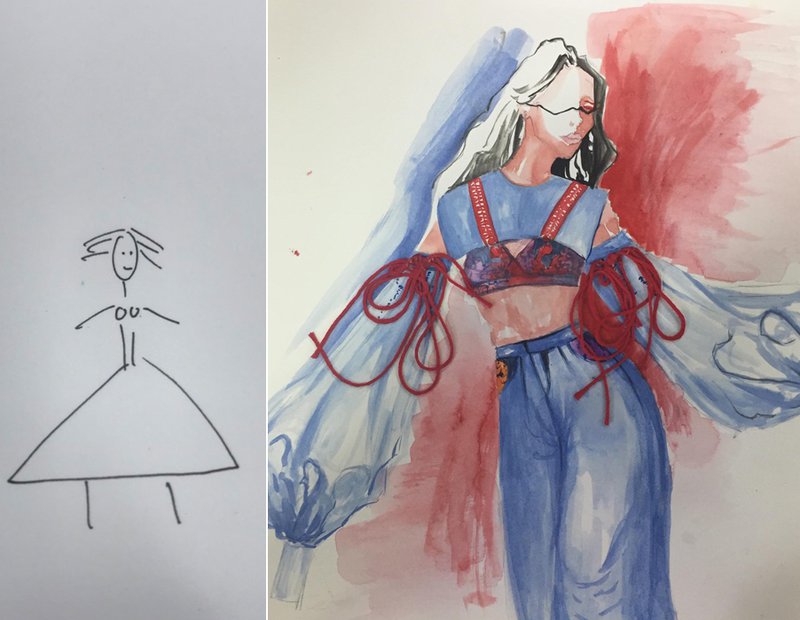 Thuy Dung is a great example of someone who clearly wasn't initially gifted but was able to motivate herself to move forward.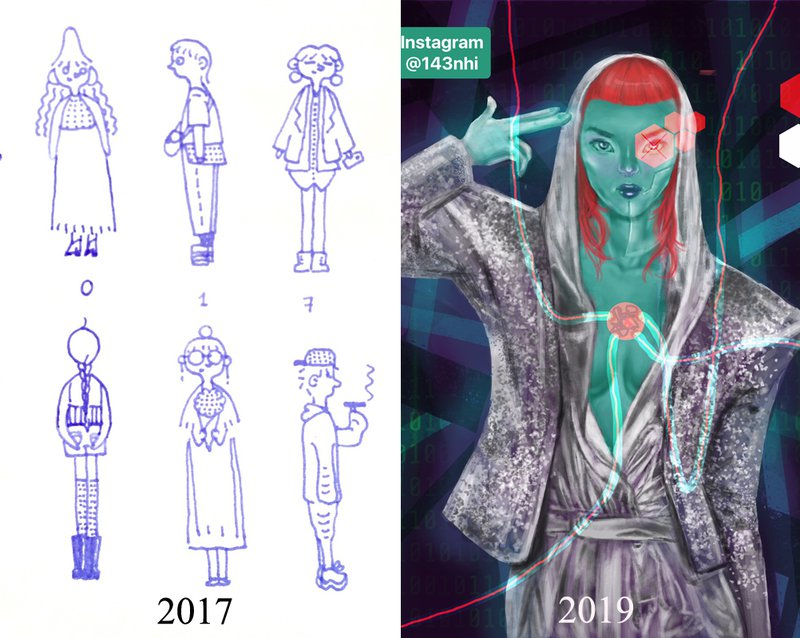 The development of Tran Quynh Nhi's drawings after studying drawing and illustration at the college.
Comparing old and new drawings has always been the most favorite topic on creative platforms. Drawing is a studying process that emphasizes the importance of practice. If you love drawing and the creative industries then let's get rid of the "I can't draw" thinking. You can always practice to become a master.