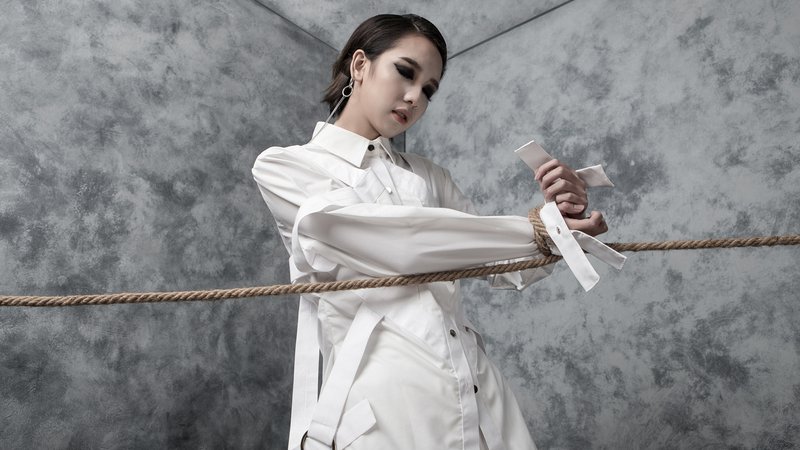 Shirts are an indispensable product in every one's wardrobe. This is also the first projects of Fashion & Textile students at London College for Design & Fashion. Let's see the unique works from our future designers!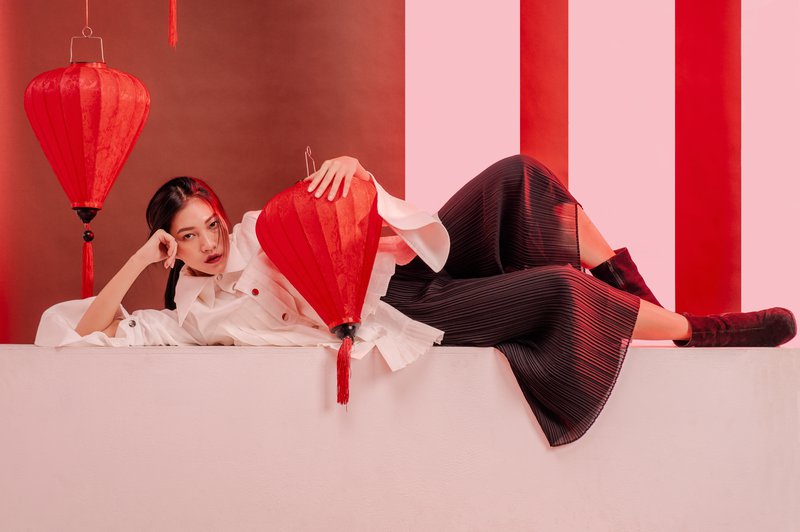 Inspired by the buildings designed by Zaha Hadid and Hoi An's ancient architecture, Do Phuong Thao has created a shirt with both traditional and modern feature.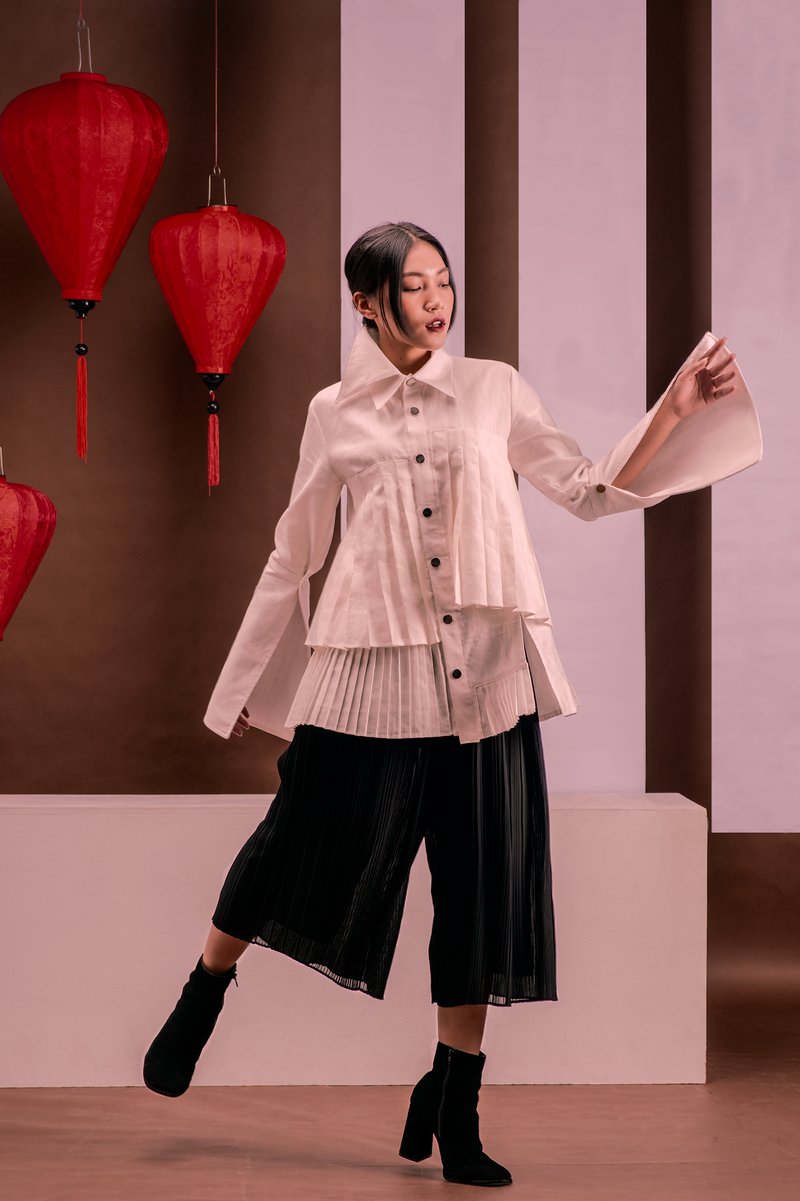 People who wear it can feel a strong, liberal style, which was demonstrated through wide spread waist and sleeves, representing the lines of modern architecture.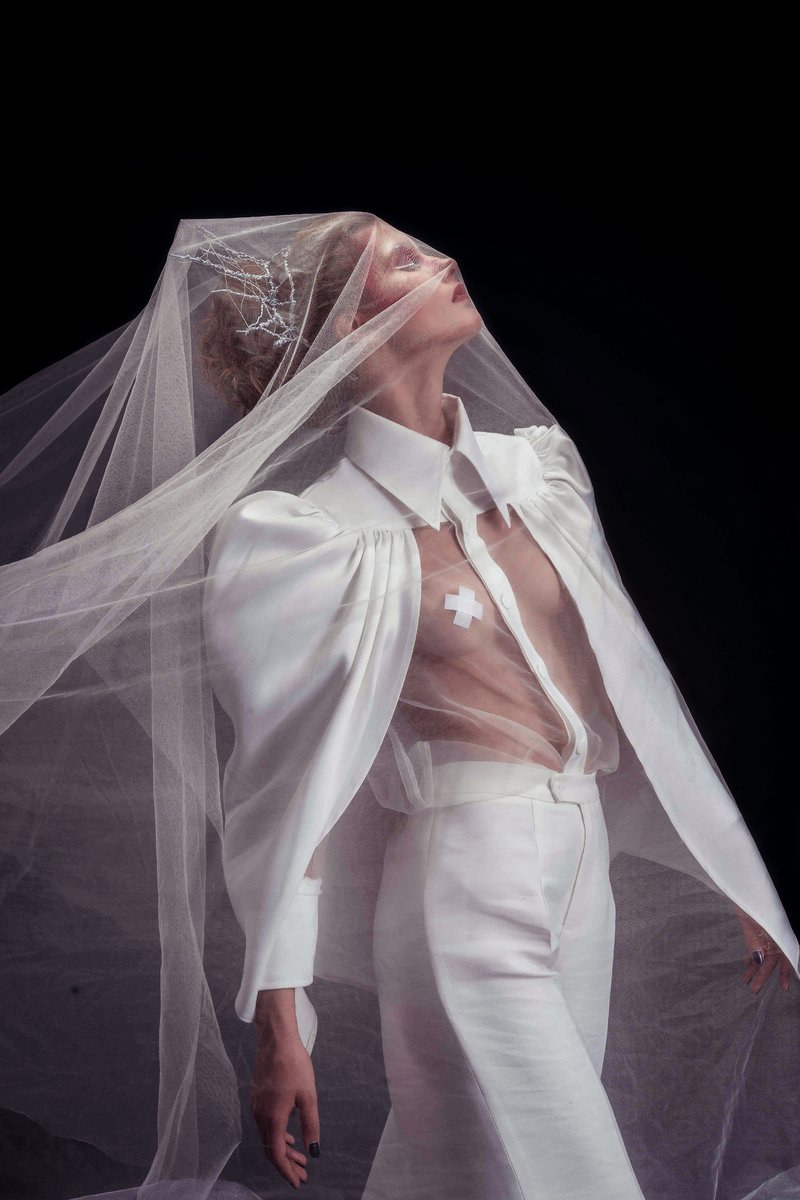 Beautiful butterfly was the inspiration for Nguyen Minh Chau's to create this design. Although the body is made of transparent fabric, the graceful butterfly wings cover both the sleeves and the chest create an attraction for everyone who look at it.
Every girl who works in the art industry will be the ideal customers of this design.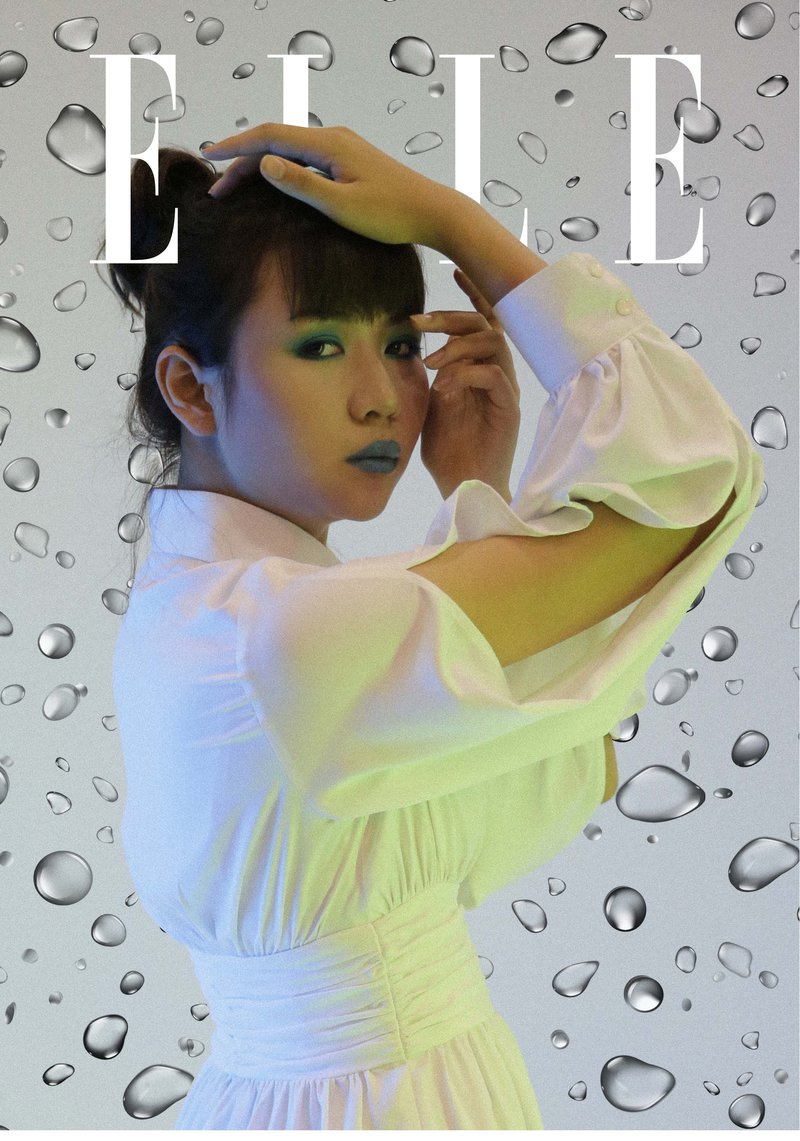 Vu Tran Ngoc Linh wishes to bring the whole ocean into this design, in which beautiful Betta fish is the main theme.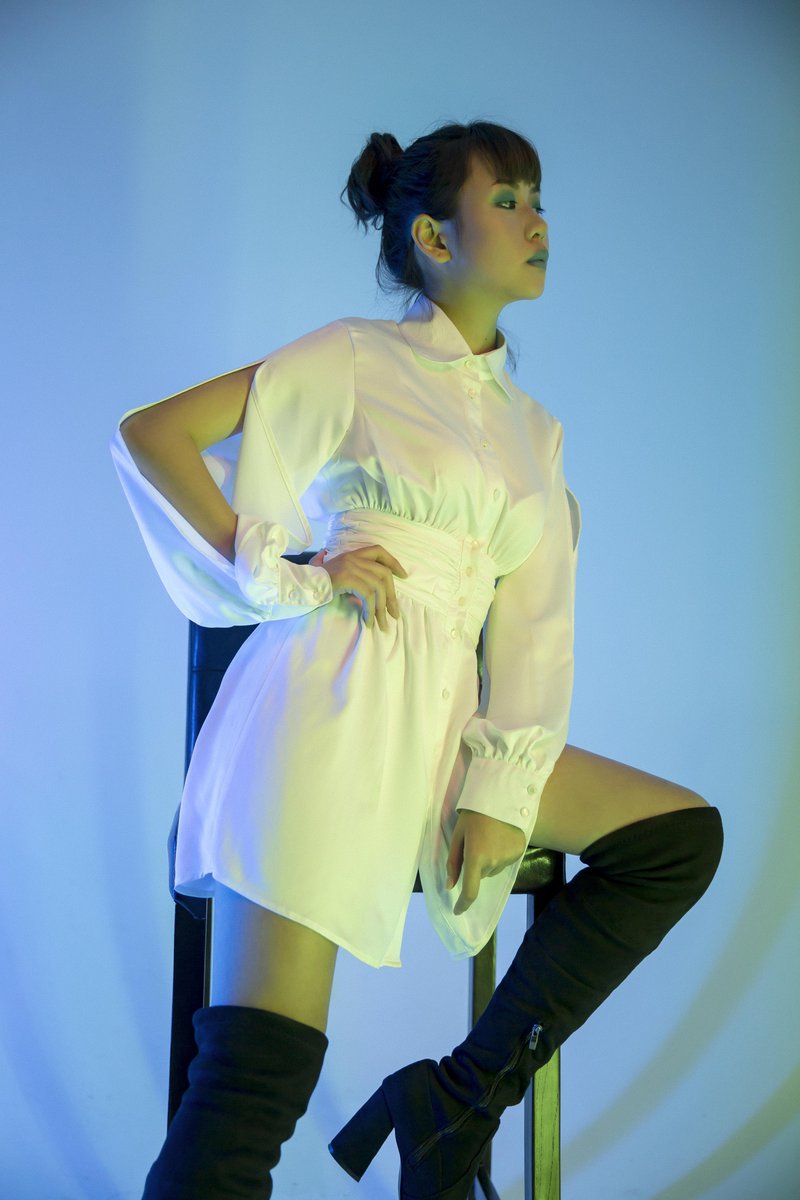 The soft, fluffy lines of the fish tail are shown by the sewing method in the sleeve and waist area. The sea waves and the two main colors are blue and white have shown in this complete concept.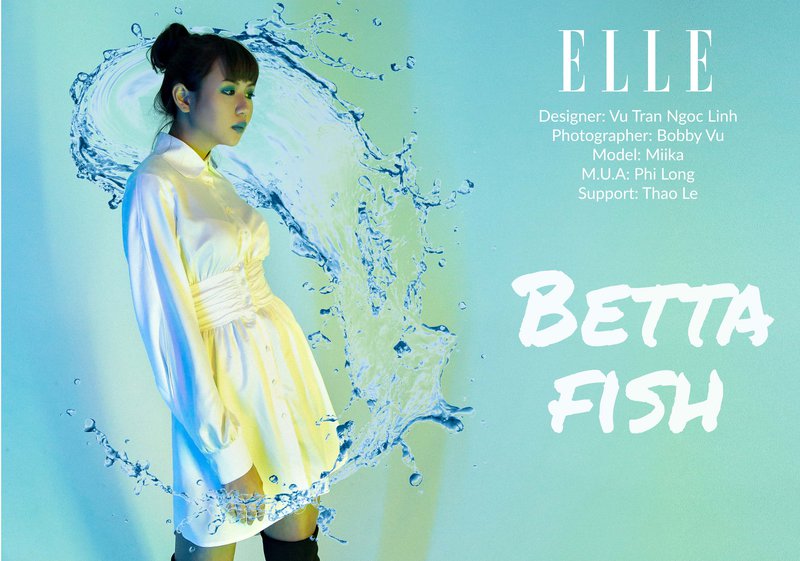 People wearing this shirt will feel light, soaring and be able to wear it in any circumstances, whether to work or hang out with friends.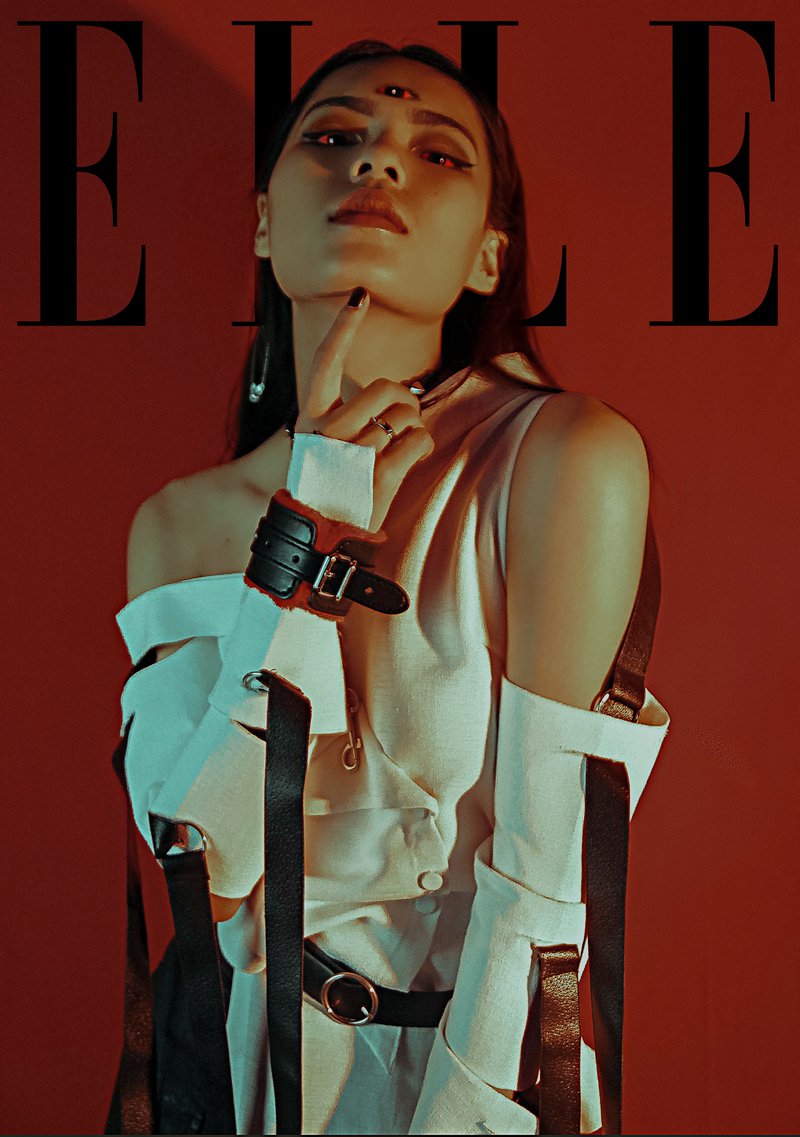 Inspired by the love of spiders, Tran Quynh Nhi wanted to create a unique and styled shirt.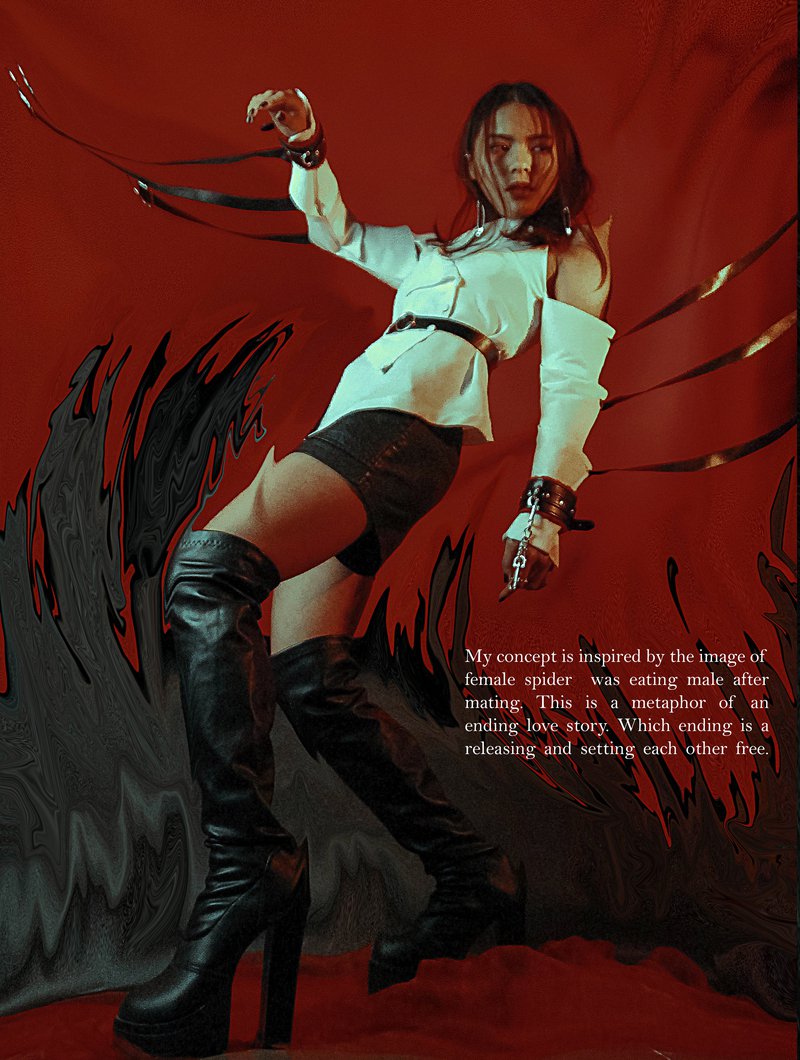 Designed exclusively for "non-monotonous" girls, who confidently shows her own style and love fashion.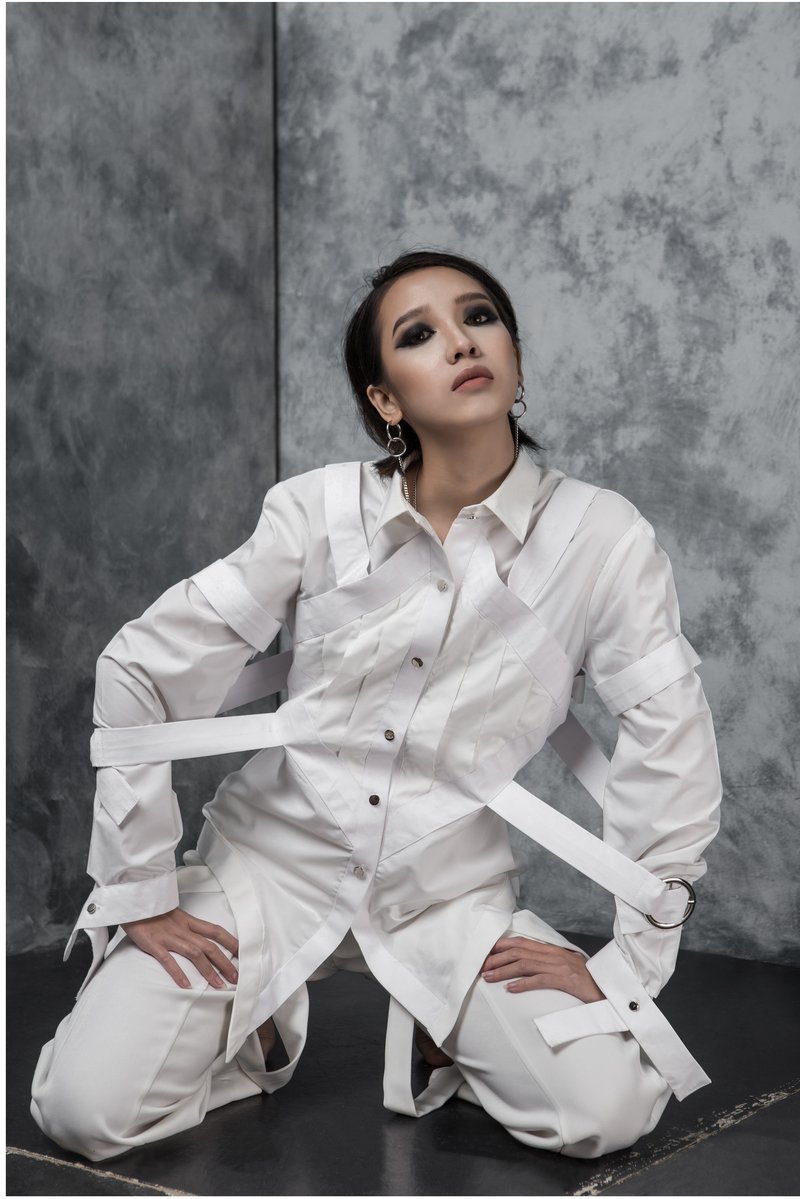 Nguyen Thanh Hien's design was inspired by the captive beasts, which constantly fought to escape and sought for freedom.
The author wants customers to feel strong and confident in this design, also emphasizes a message to protect animals.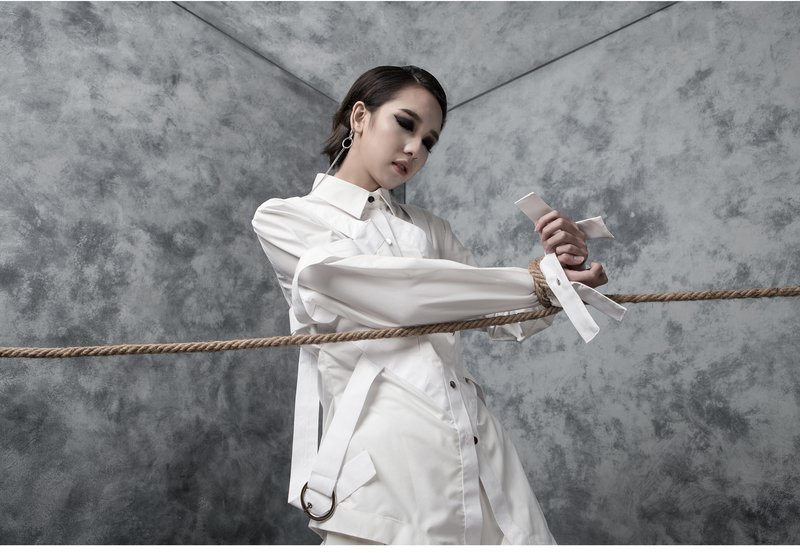 Taken idea from the cramped prison cell, this pristine white shirt makes people relate to an armor which is bold and strong.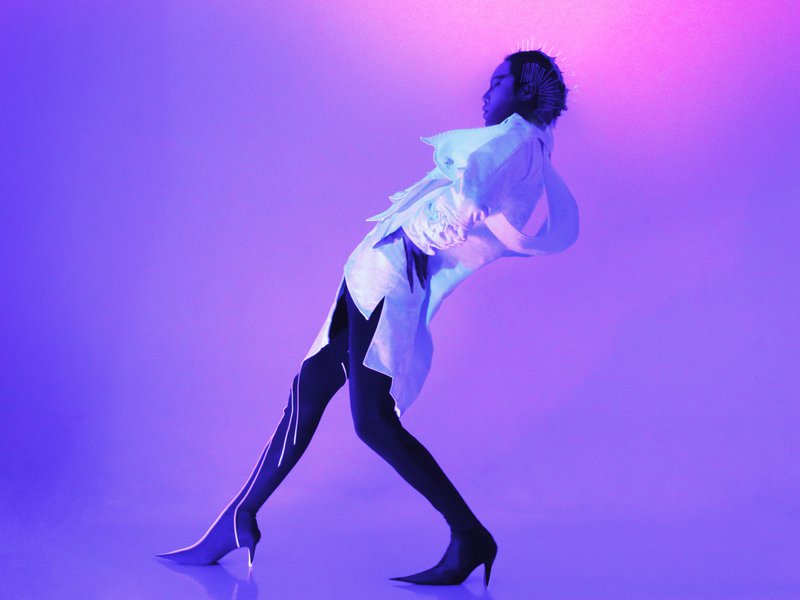 Tran Quoc Anh loves Asian culture and designed a shirt from the image of a classy mask. Customers who interest in Vietnamese contemporary folk art will find this idea really interesting and unique.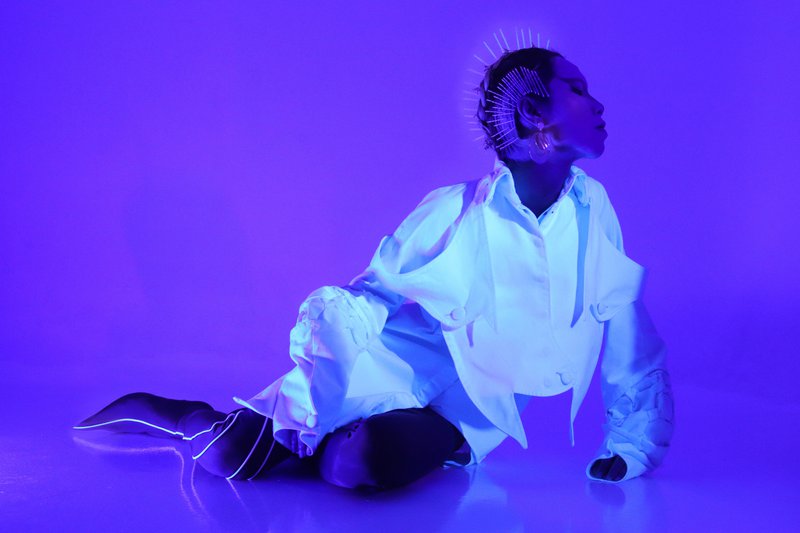 Traditional techniques such as embroidery, smocking, and the style show his perspective about cultural values which were handed down over generations.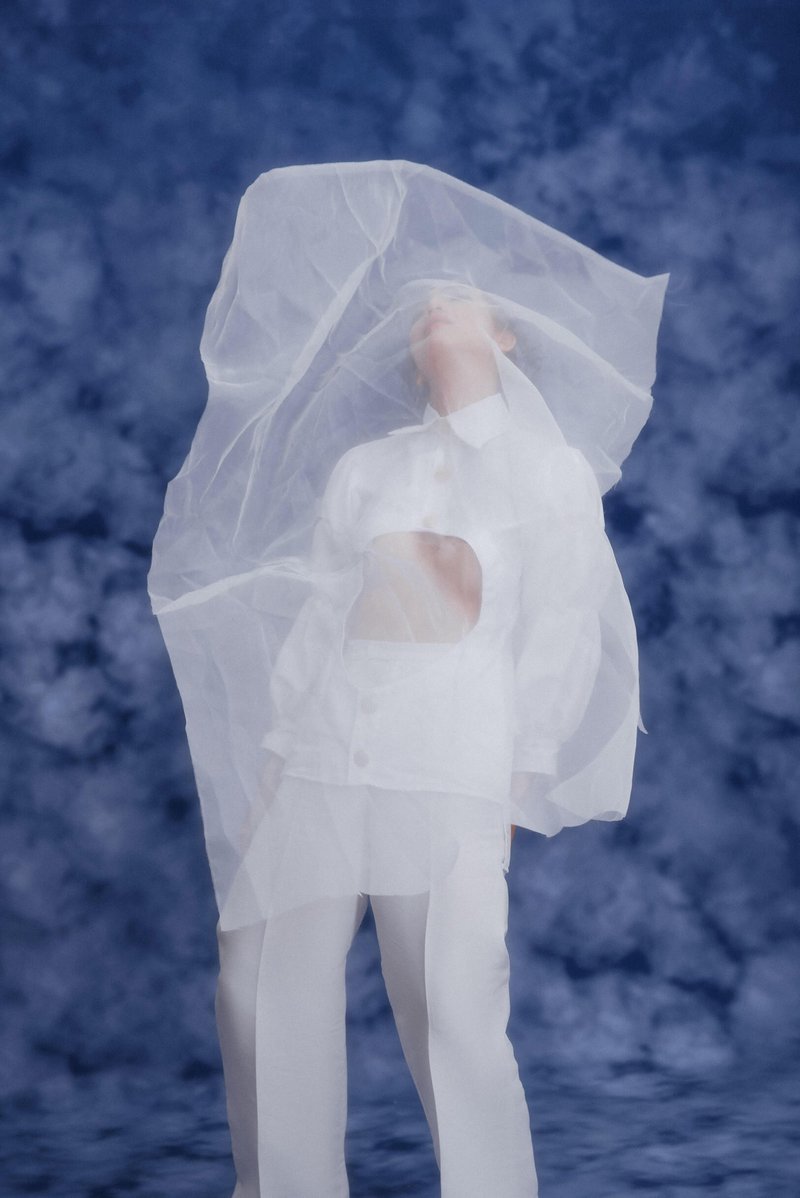 Pham Thao Anh is inspired by jellyfish - An extremely attractive creature in the ocean. This design is suitable for young people who love art.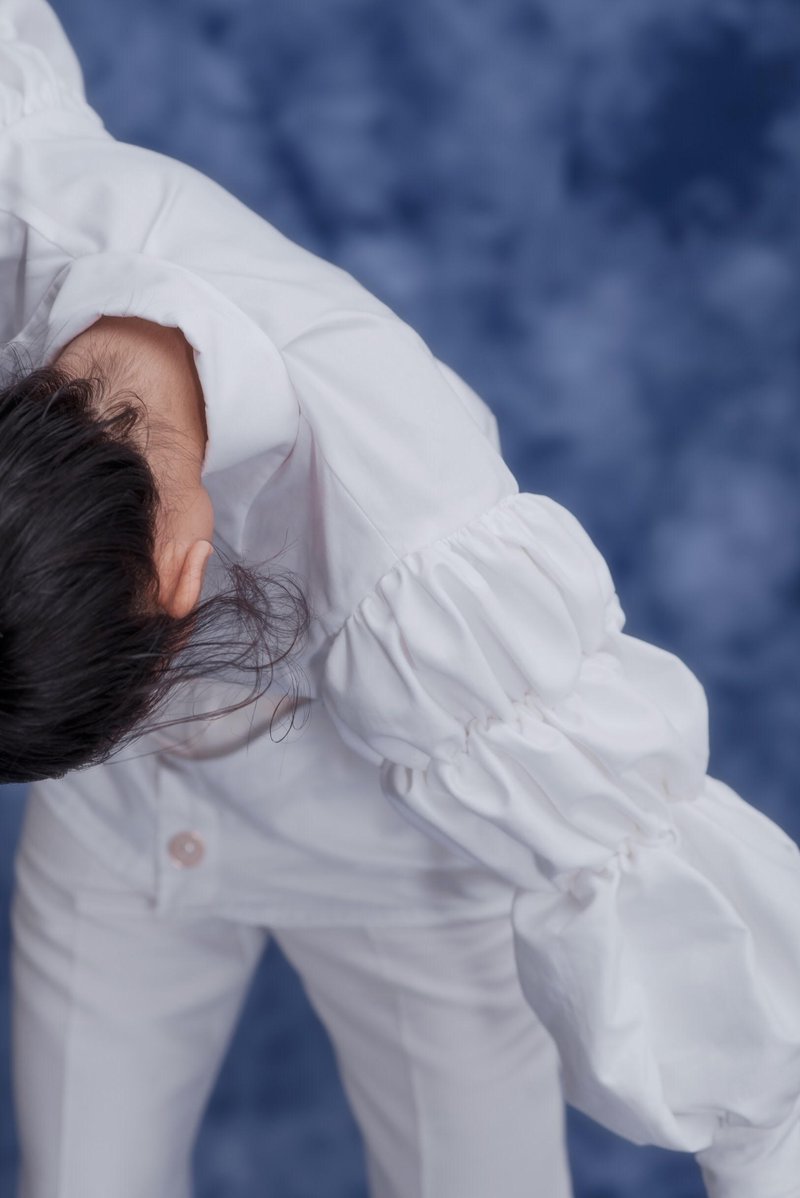 A special feature of this shirt is the neatly waist and attractive cut-out. Besides, the puffed sleeves is also the trend of spring-summer 2019.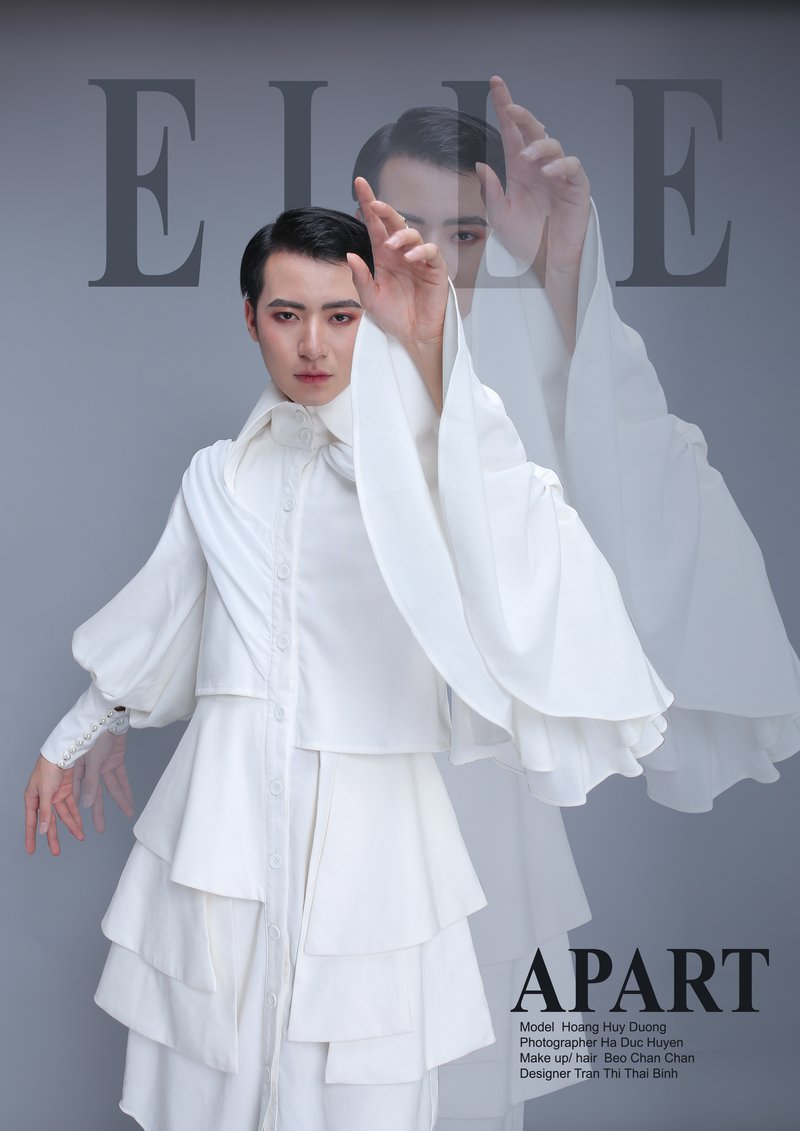 Inspired by the separation between lovers; the design by Tran Thi Thai Binh has a multi-layered pattern, symbolizing the different emotions that are sad, miserable and love.
Follow the 2019 trend, with gloomy white tones like white roses or doves - symbols of pure love. The puffed sleeves design like petals which were arranged in layers like bird wings on the background of linen and chiffon silk, giving customers the feeling of lightness and serenity.
LCDF