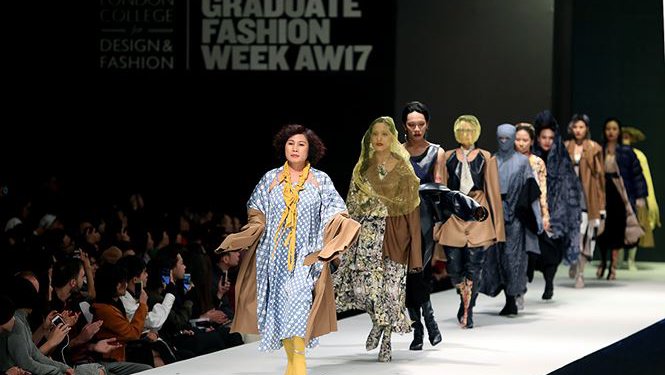 Giving up the dream of studying abroad to pursue the dream of Fashion Design, Bui Nhat Nam (24 years old) has made a big impression on his first step in this path. Recently, this young designer has launched his unique collection "Nostalgia" with special models of: his mother, family and friends.
This week London College for Design and Fashion Hanoi launched Graduate Fashion Week "Unconventional 4.0" for their graduate students, Bui Nhat Nam is one of those young talented designers, who has brought a very unique performance in terms of modeling and the collection itself. Each student has prepared six designs for their collection but Nhat Nam is the only one to prepare even ten designs.
Collection "Nostalgia" from Bui Nhat Nam took inspiration from the familiar Vietnamese lifestyle throughout times. The textiles focus on digital printing on silk, taking familiar visuals of Vietnamese people back in the days like the iconic flowers for important ceremonies or signature French tiles in ancient villas. Besides, the color palette of navy – mustard yellow – beige enhances the freshness and sophistication for the design. The main inspiration behind his aesthetics came from – the minority group within our society such as LGBTQ community, oversized women, middle-aged women and those who have been left aside by the fashion industry.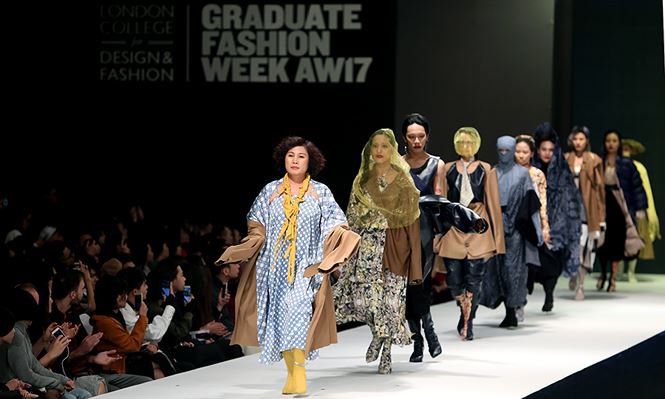 Models for his collection are family and friends. The first model to walk on the stage is Nam's mother.Nam shared: "The story begins from my mother. She is always the one to take care of me, listen and support me no matter who I want to be. She has always been the inspiration ever since I know fashion. I want her to be my first ever model to walk on that catwalk stage, where I will be showing my first collection". (In the picture, Nhat Nam's mother is wearing his fashion design. The textile on the dress was taken from the table cloths using in Vietnam during the 90s, along with the iconic flowers. The coat can be widely opened and together combined with the inner dress into one design)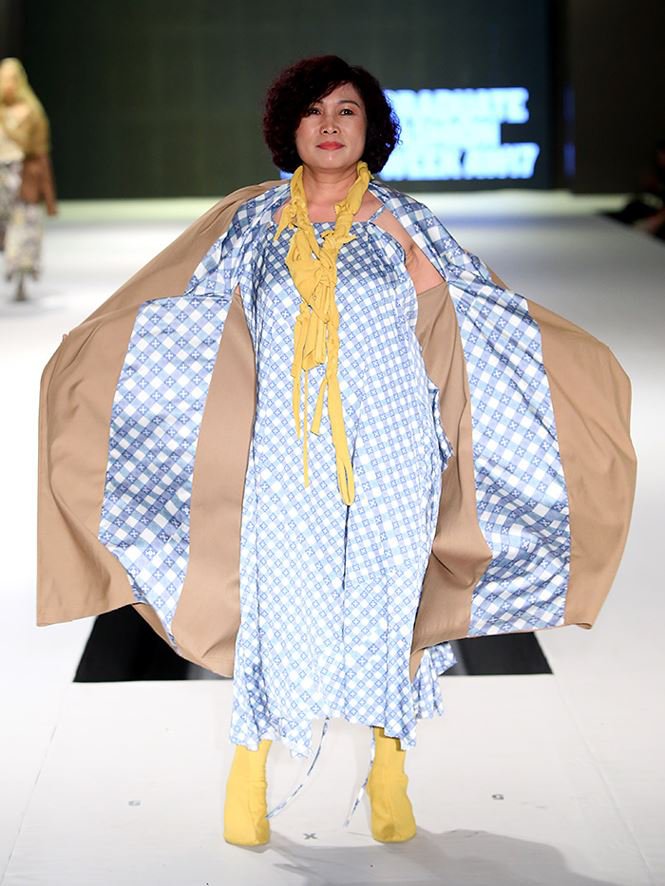 The story behind this design is from Nhat Nam himself. The inspiration behind design "Professional Dancer" was taken from the concept of brides and grooms in the old times – half of it is the suit for the groom and another half is multi-tiered skirt for the bride, along with the floral pattern of orchids, a symbolic flower for wedding days. "Professional Dancer" associated with his dancing hobby during childhood: "When I was little, I love to dance but people around think that it is not a suitable activity for boys. I gave up that passion only until I got into Fashion world where I can express my inspiration into fashion designs after hours of dancing"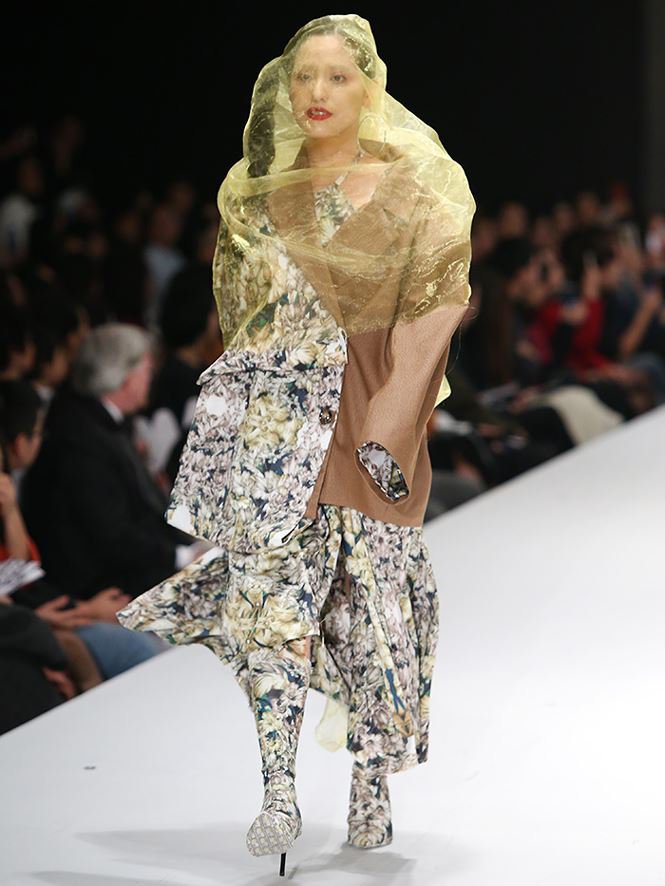 Continue on his sharing: "The concept in the next design is a story about gender. Even since I was little, people always tell me not to swing my arms, being willowy or put on lipstick. I myself have always been teasing as a gay person. I have always forced myself to live like a man but I guess I was way too girly. I am now only able to be myself when I stepped into Fashion industry".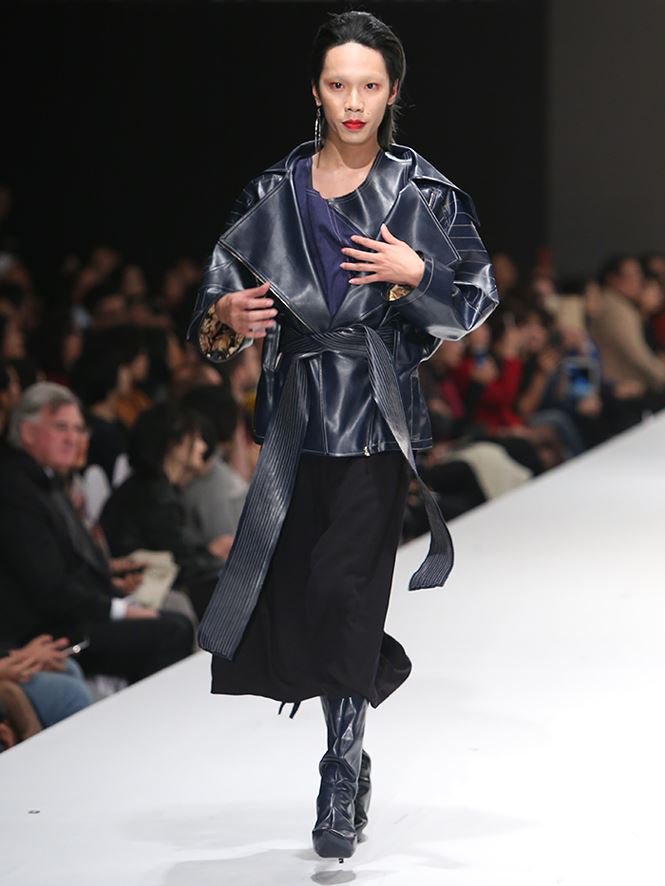 Not many people know that before entering the world of fashion and having this wonderful collection, Nhat Nam was following the path of Business Management in Taiwan as a transferring course (2 years in Vietnam and 2 years in Taiwan). Speaking of this, Nam shared that during this time, he was only focusing on passing the final test without having any career orientations or social skills.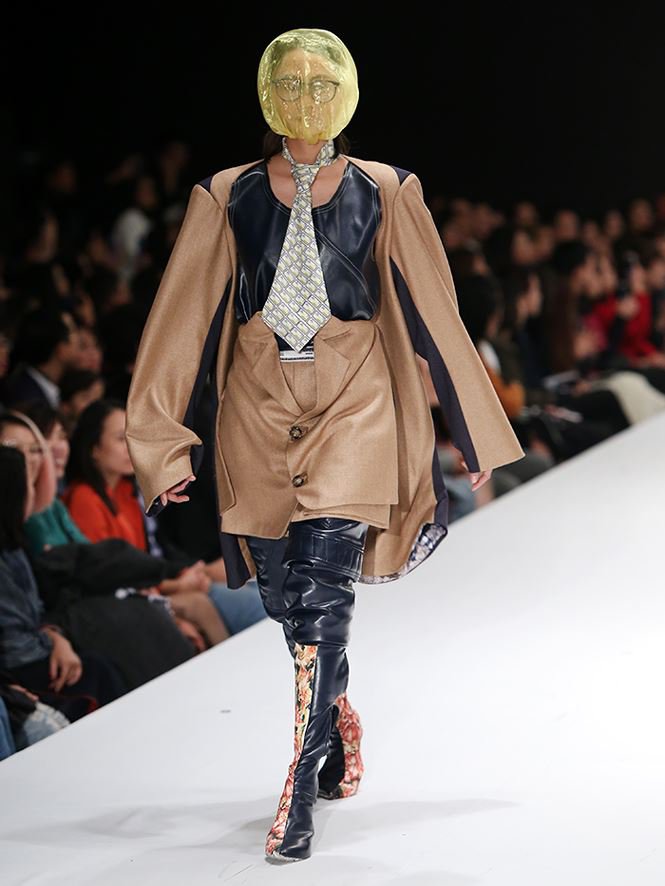 After moving to Taiwan to study, Nhat Nam realized that what he has been missing the whole time is the passion with the course, especially compared to his classmates who are very passionate on the path they are choosing.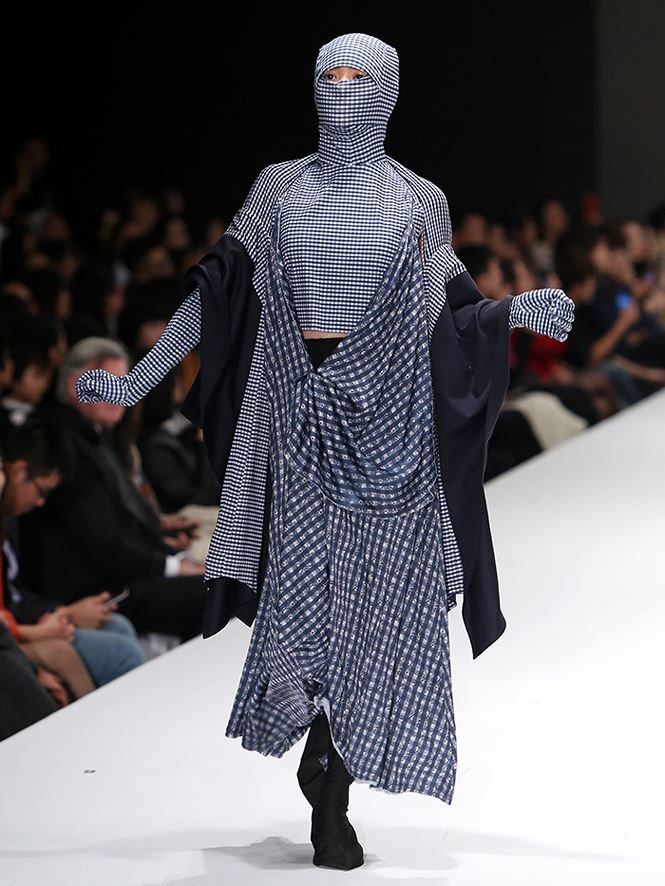 Right at this time, Nam once again found his way back to the fashion dream that he was once thought it was 'too vague to start'. "I then accidentally found a contest for young designers so I decided to stop my study and start following design path by learning to draw right at the school campus. Even just looking at the designs, I can feel that every single nerve in my body tells me this is the job for me" – Nam said.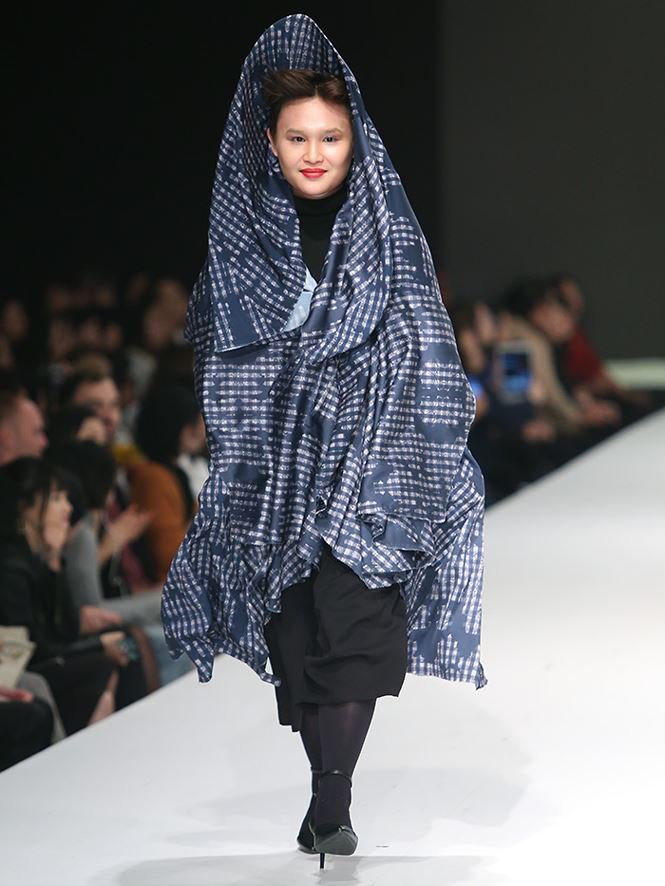 Dropping out from school to pursue the dream of fashion, Nam received disagreements from his family, especially his mother. In order to persuade her, Nam has personally sewed all of the daily clothes for his mother. Nam tried to learn sewing and at the same time finding part time jobs related to fashion. Without any certifications or experiences, Nam can only be hired as a shop assistant to sell clothes.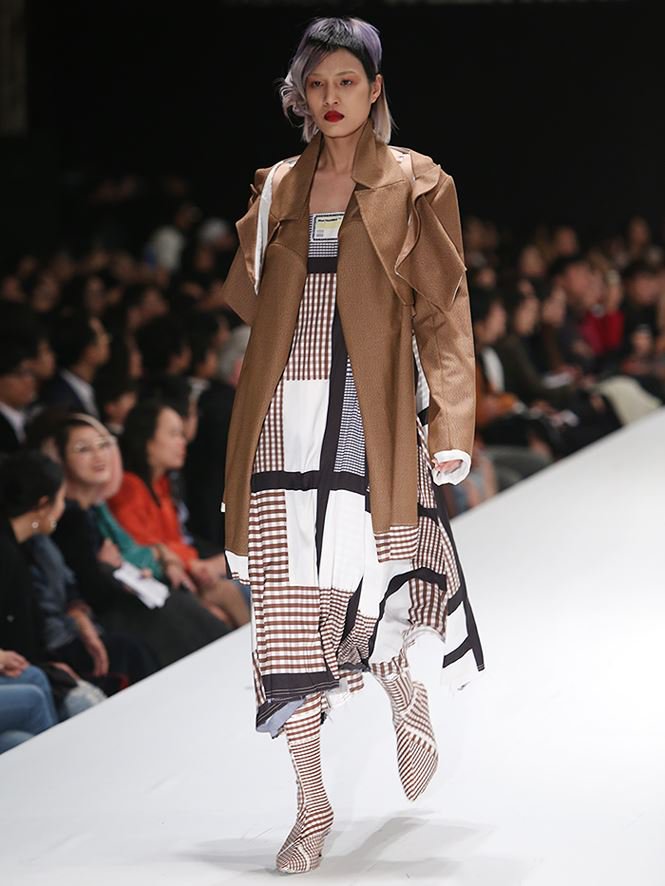 Opportunity finally comes when Nam was hired as a translator for a fashion brand. During this time, the owner found out his talent in design so he has especially been given this task. Nam's mother is also able to see his seriousness and 'the future of her son', so she decided to have a small investment to open his own shop. After that, Nam has created a very thick portfolio along with the CV asking for scholarship to send to London College for Design and Fashion. Nam has been able to persuade the college and received partial scholarship for study.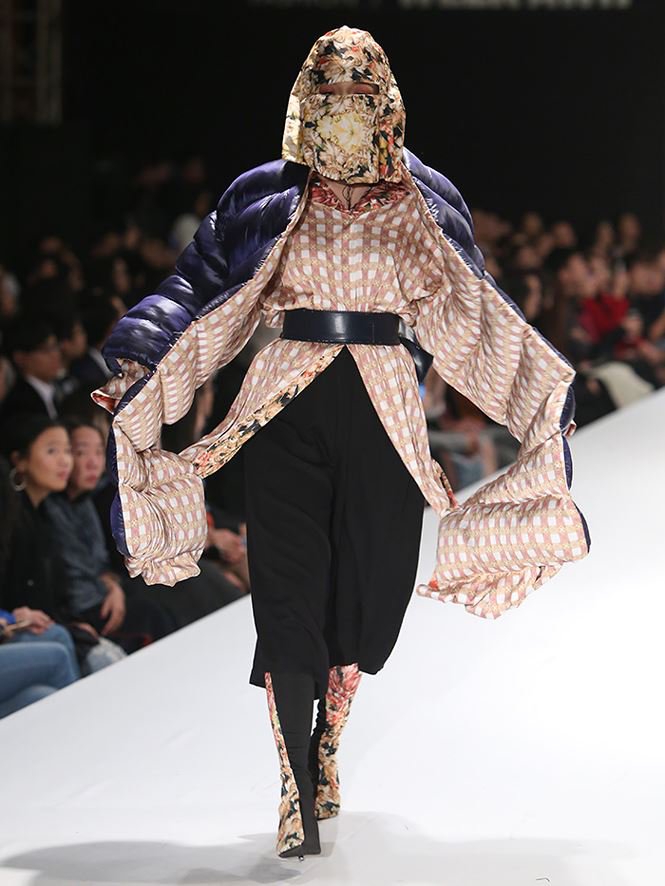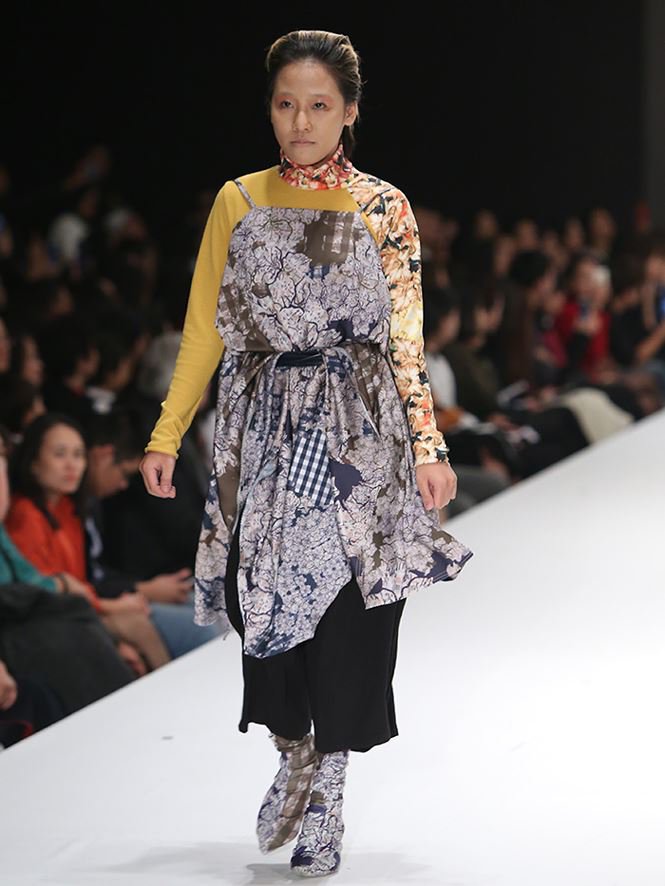 After getting into fashion industry and having the first collection released, Bui Nhat Nam continued sharing: "Until now, Nam thinks that the most difficult time is the development process of the collection as this is my first time ever doing this. In order to finish this collection, I have made so many amendments, even to the point that there was time I keep saying to myself that this is enough, that I should stop making any changes.  What have helped me to get through all these difficult times are the passion and my wish to convey the messages to people through mSy fashion."
XUÂN TÙNG/ Tiền Phong