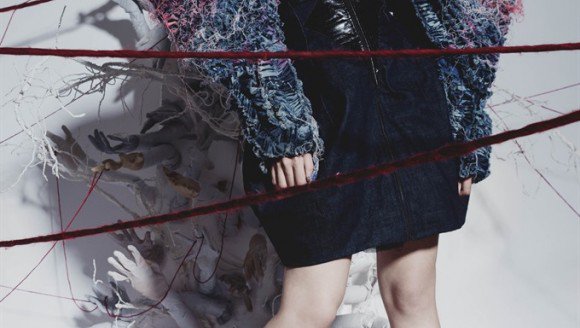 HÀ NỘI — The graduates of the London College for Design and Fashion (LCDF) will showcase fashion collections inspired by the Industrial Revolution 4.0 on December 15-17 in Hà Nội.
The nine collections on display at Graduate Fashion Week will address the theme of Unconventional 4.0, highlighting the far-reaching impacts of the digital revolution on all aspects of our work and life.
The innovative designers dare to expand their core values and passions, through thought provoking designs that bring innovation to the Vietnamese fashion industry.
Their designs break through societies' boundaries, stepping out from tradition and age and gender-based constraints to challenge environmental awareness and cultural tradition, according to Hà Thị Hằng, director of the LCDF.
"The audience will explore the concepts through exhibitions, fashion films and catwalk show," she said. "The collections contain a variety of inspirations from culture, spirituality, architecture and even disease. Designers introduce deconstructed fashion and colourful stories into their design. With determination, love and passion, they are confident in venturing into the world successfully."
With the collection Enigma, Nguyễn Vũ Quỳnh Phương wants to preserve the ancient and mysterious beauty of Gothic architecture through fashion design.
Her techniques include beading, laser cutting, embroidery and fringing. She is inspired by Gothic window shapes and the curvilinear lines of the dome. She uses high quality fabrics such as taffeta, chiffon, and organza with a colour palette of blacks and greys.
"My collection features modern and trendy silhouettes," she said. "Enigma appeals to art-loving women aged from 24-30 years old, who have a luxurious style and strong personality and are fond of new fashion trends."
The collection exhibition and talks with designers and fashion bloggers will take place from December 15-17 at the LCDF, 98 Tô Ngọc Vân Street, Hà Nội.
They will discuss raising awareness on sustainable fashion trends in Việt Nam, how to interpret fashion from the catwalk to daily life and tips for developing a good design portfolio.
Green fashion pop-up shops will be set up at the venue to showcase sustainable and ethical fashion products, collaborating with local crafts and traditions through up-cycling, using traditional fabrics, natural materials and natural dyes.
The Graduate Fashion Show will take place officially at December 17 at the Melia Hotel, 44B Lý Thường Kiệt Street, Hà Nội. — VNS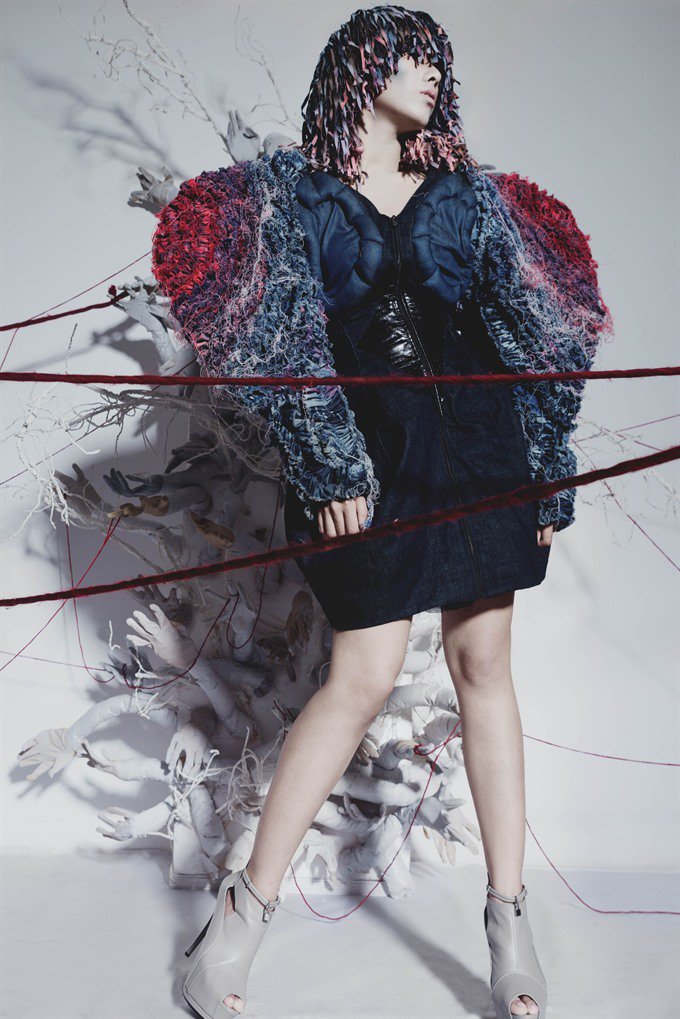 A design by Hoàng Hồng Hải in the collection Alice in Grotesque Land. She depicts the world from the perspective of abused children. This collection incorporates eccentric shapes of creatures in the grotesque land. — Photo courtesy of the LCDF Read more at Vietnamnews.vn