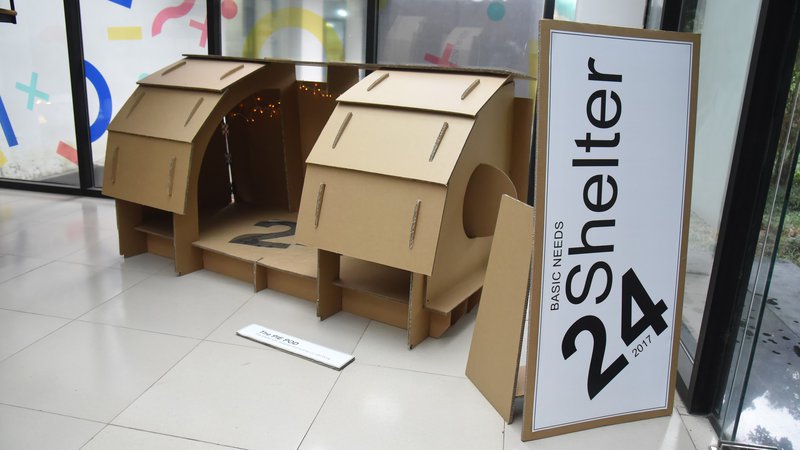 On the evening of 13th December, London College for Design & Fashion opened their 'Shelter 24' exhibition, which proudly displayed the Interior Design course first year students, term three, impressive work outputs.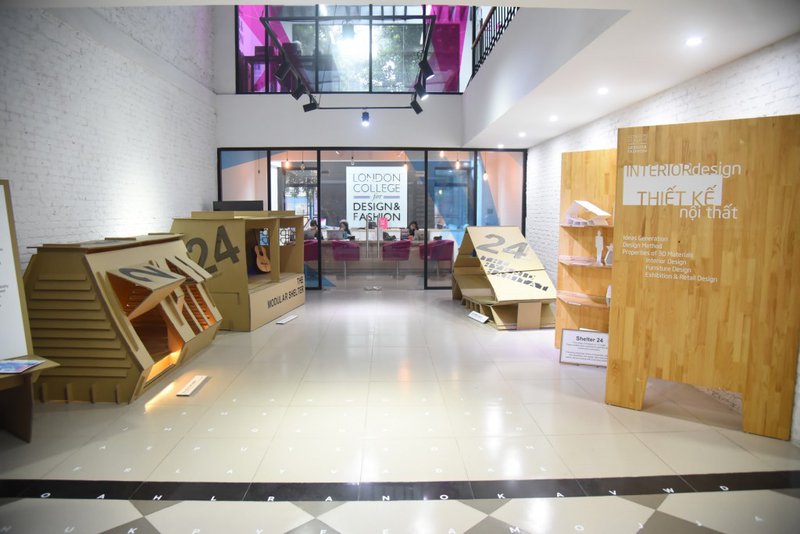 Work Exhibited
The display of work was centered on just one of the taught units which included an ethical themed project where each student had to design and construct  a shelter they could spend a day and a night in, '24 hours'. The five habitable environments were created by Do Phuong Linh (The Modula Shelter), Trinh Duc Cuong (The Jedi Container), Pham My Linh (The Dinosaur Egg), Cu Viet Dung (The Pie Pod) and Le Phuong Lien (The Hybrid Habitat).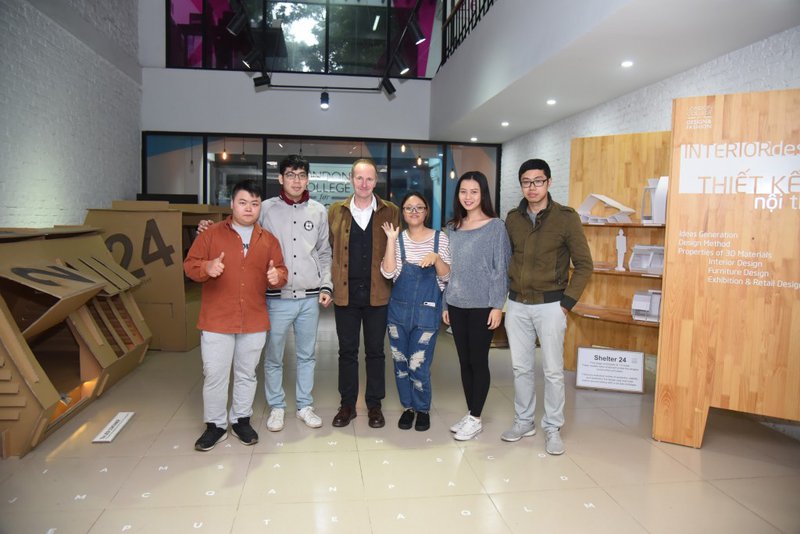 Mr Stephen – Interior Design programme Leader with the first year term 3 Interior Design students
Whilst the shelters may appear to look like a set of architectural statement structures… they are in fact designs that have been approached with the consideration to the interior first. They are 'inside out' designs that respond to a basic needs brief that required production from design to build of an interior environment to satisfy a specific 'user needs' purpose.
It was necessary for the students to carefully consider the ethical issues related to material selection and its suitability to the shelters purpose and performance requirements. According to the students: 'cardboard was the appropriate choice because it's a 'bio degradable' material, it can decompose back into its mineral form very quickly and because of the simple manufacturing process its carbon footprint is relatively small. It is a perfect sustainable, ecologically friendly material'.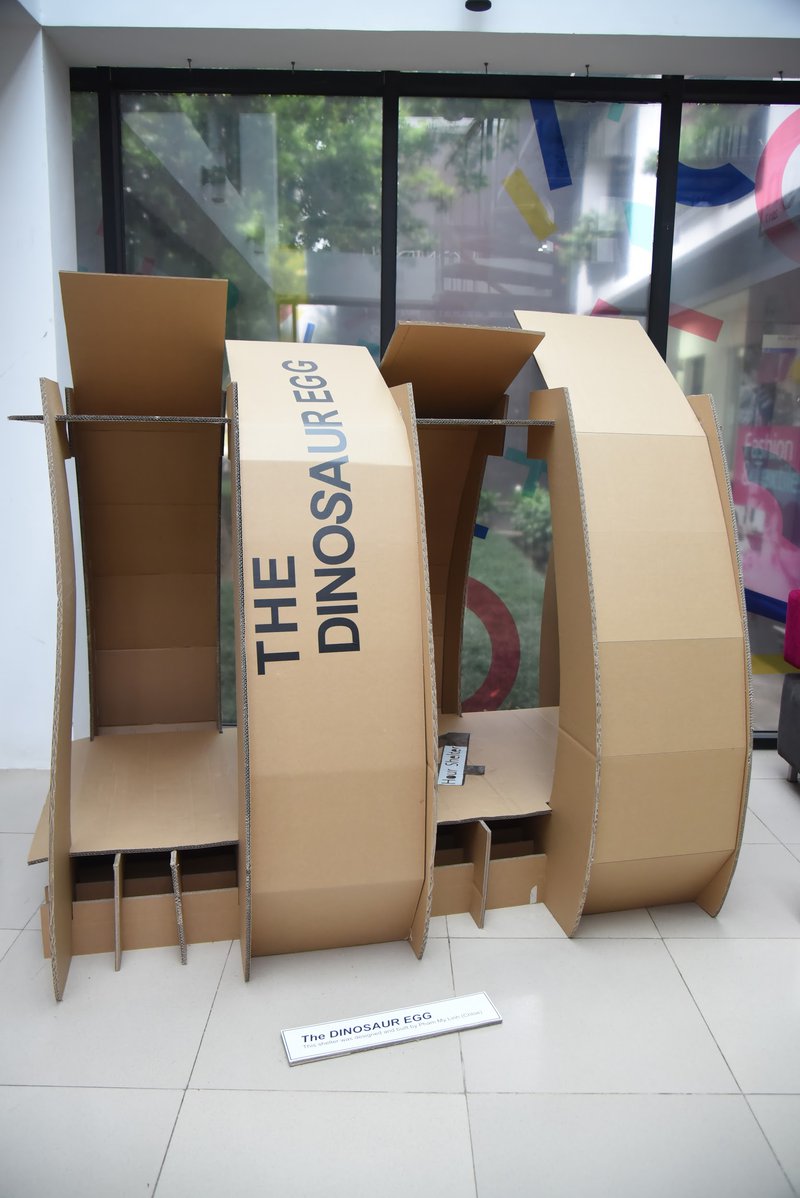 The Dinosaur Egg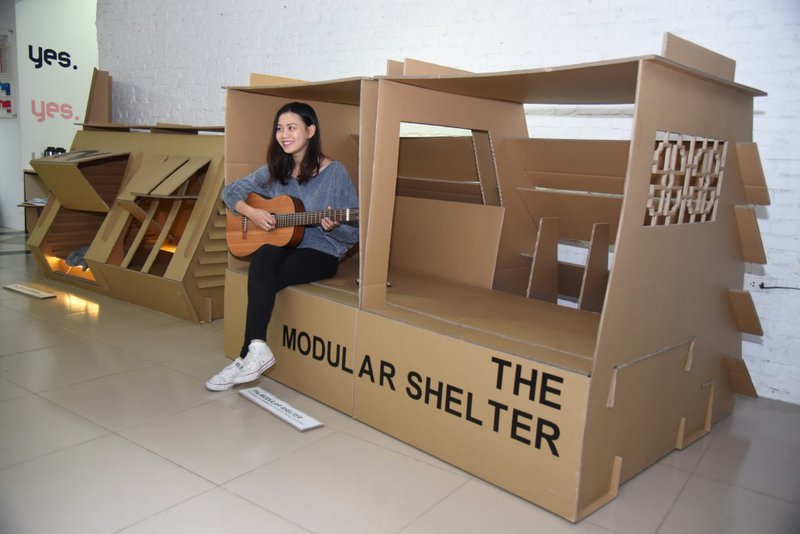 The Modular Shelter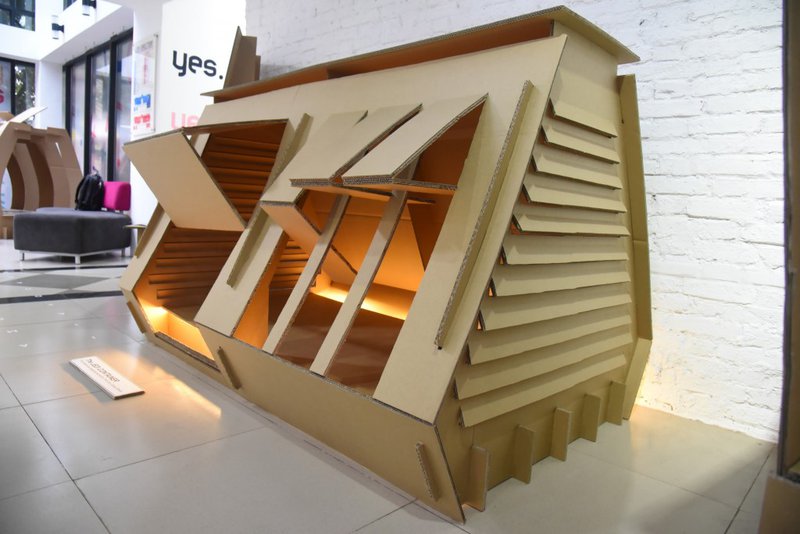 The Jedi Container
Despite the difference in appearance between each of the shelters, they all offer an efficient habitable space where comfortable refuge can be obtained. They are structurally sound and appropriate to withstand any minor naturally occurring external pressures. Some of the shelters have small crafted doors, air vents and opening light apertures, all providing delightful aesthetic contributions as well as practical ones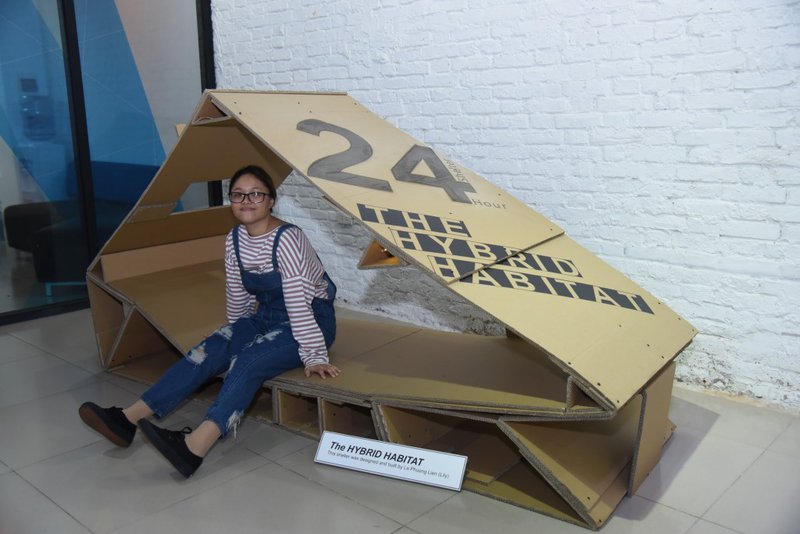 The Hybrid Habitat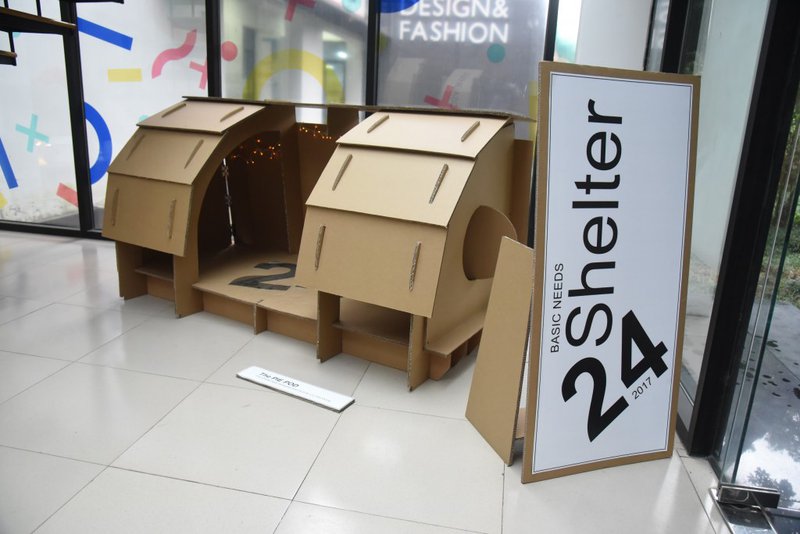 The Pie Pod
The student each had to evaluate each of the shelters by applying a synthesis of 'purpose', 'stability, and 'aesthetic form'. Guest visitors to the exhibition generally agreed that each of the prototype shelters could easily be put to use in a real life disaster relief situation.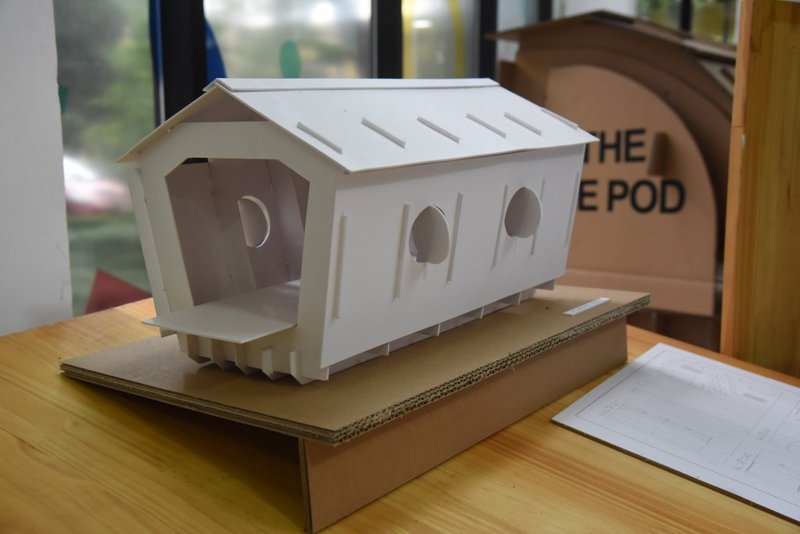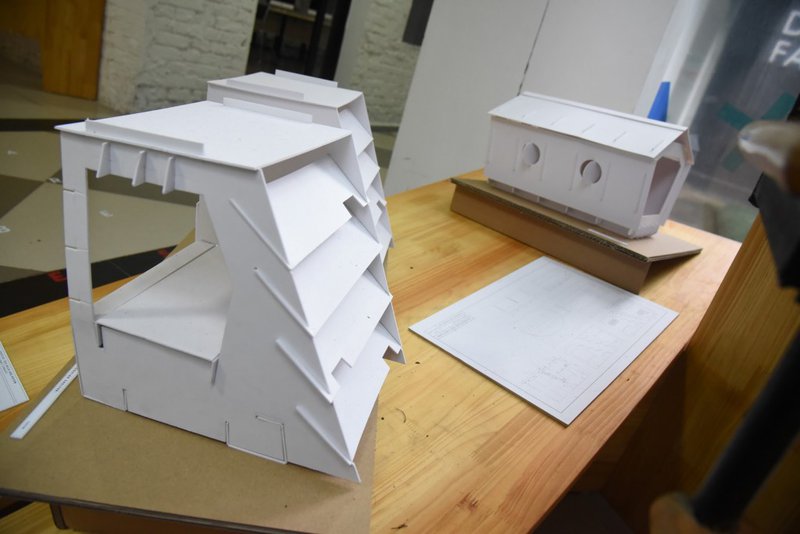 Stage one prototype scale models
In attendance at the opening ceremony were parents, fellow student colleagues and invited professional interior design practitioners. All were suitably impressed with the array of innovative and quality based work on display.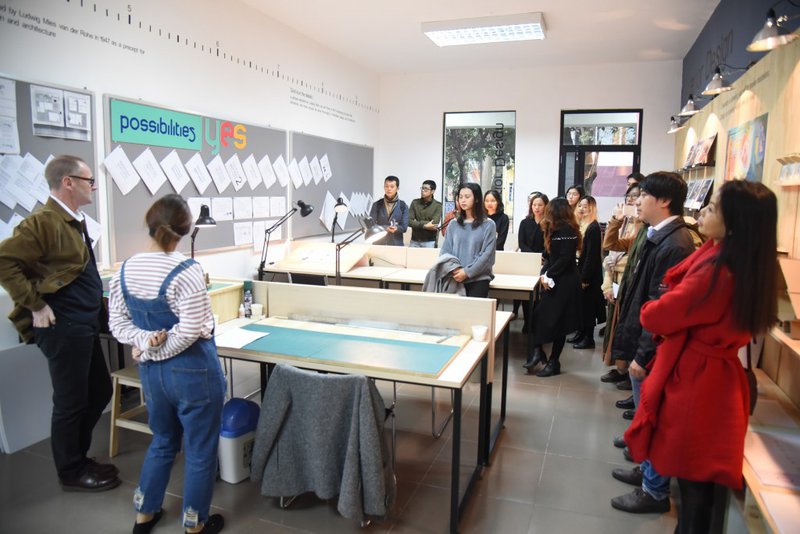 One of the most impressive qualities evident was the very apparent levels of applied critical, analytical and creative thinking. The difference of each of the designs confirmed how important LCDF value their unique level of encouraged individuality in their educational approach.
Interior Design is one of the new courses at LCDF and it is clear these young first students are defiantly on their way to great career futures where they can influence design in Vietnam.