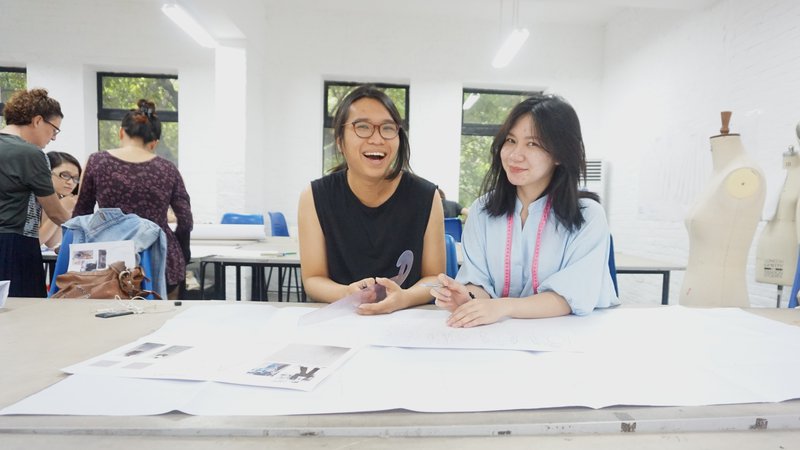 Given that there are a lot of institutions offering Fashion programs, what makes it so attractive to study at this college in Hanoi? Let's listen to the thoughts shared by the current students.
"What makes me really enjoy here is that we can have a lot of freedom with our creativity. For each course of study, I can freely choose the design idea." Ha Thu - an Amser (slang referring to students studying at Hanoi-Amsterdam gifted high school) and also a member of the Lamode Fashion club in Hanoi, is now at her second year majoring in Fashion and Textiles.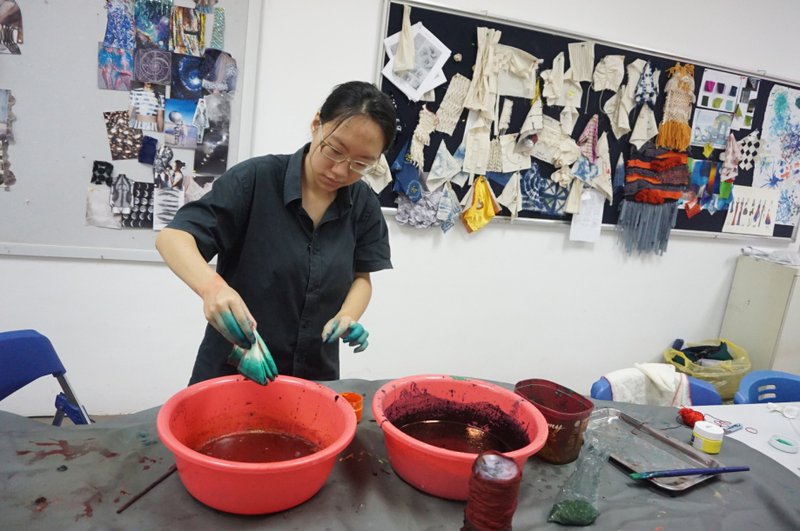 Ha Thu always enjoys finding out creative method to create a new material for her design.
Michaela Anne Persichini who is an American student and she used to study Fashion Design in the USA. However, she didn't really find the previous program suitable for her. Michaela then started to find a new international fashion design college and found the LCDF - Hanoi's website by chance. After a thorough research, she decided to study abroad in Vietnam.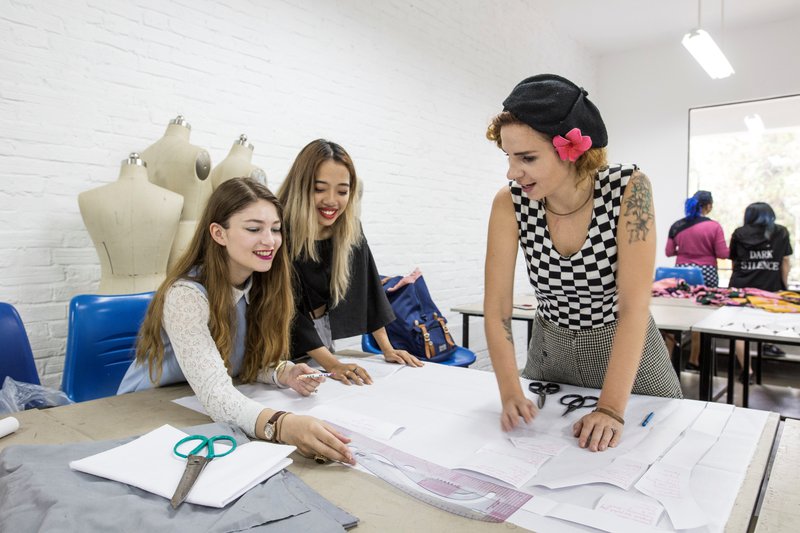 Michaela (left) feels that living and studying in Vietnam is very interesting because of the cultural diversity.
Looking back, Michaela still thought it was a very bold decision of a young person but she is now very happy studying at the college: "Here I'm learning a lot about creativity and getting insights into fashion. The lecturers understand and know their students because of the small number of students in a classroom. All of the students get careful considerations from the lecturers and progress quickly on each course unit."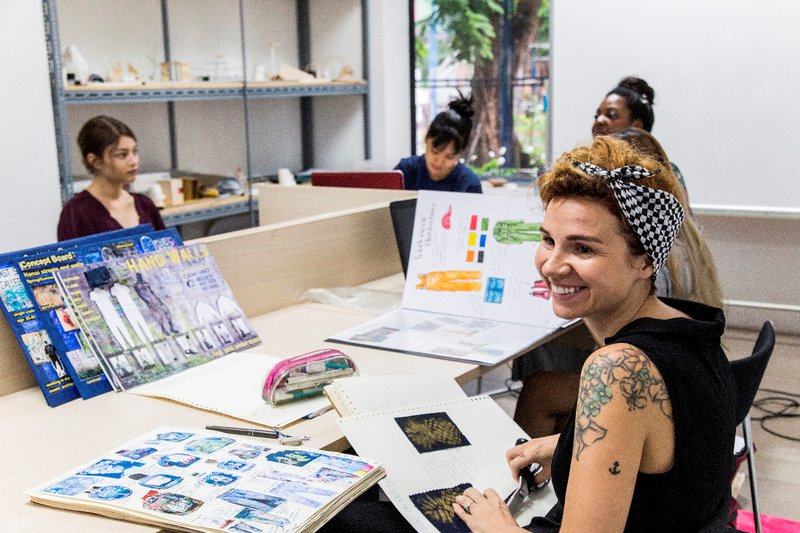 Besides Vietnamese students, there are  a number of international students studying at LCDF-Hanoi.
Ms. Laura Ann Hardingham - Program Leader in Fashion & Textiles emphasized that: "The uniqueness in our training program is that we equip the students with the holistic understanding about the whole progress of the fashion industry from idea development to production and marketing." This could be the reason why so many international and Vietnamese students choose London College for Design and Fashion - Hanoi to be the place for them to achieve their dreams.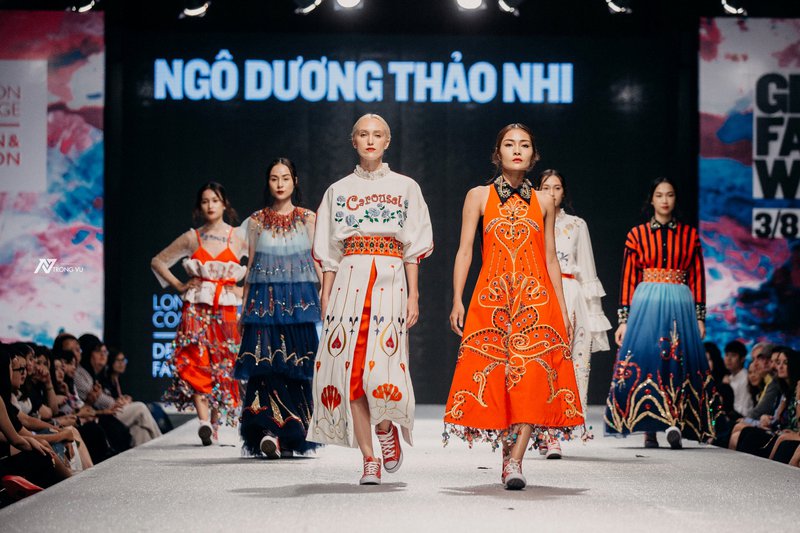 After graduating with a major in Fashion & Textiles, students will prepare a Graduate Fashion Show including an exhibition and a showcase of their excellent collections.
Studying and teaching at LCDF – Hanoi provides students programme and qualifications from the UK. Beside that, students also enjoy the international learning environment at LCDF Hanoi. Students from different countries make the college to be very diverse, creating the cultural exchange and unifying international friends.
Le Tran Van Khanh gladly shares: "I have just enrolled at the college. In my opinion, studying in the college like this in Vietnam is  a good choice. You can save your living expenses, being in an international environment with friends from different nationalities and obtaining UK quality and qualifications"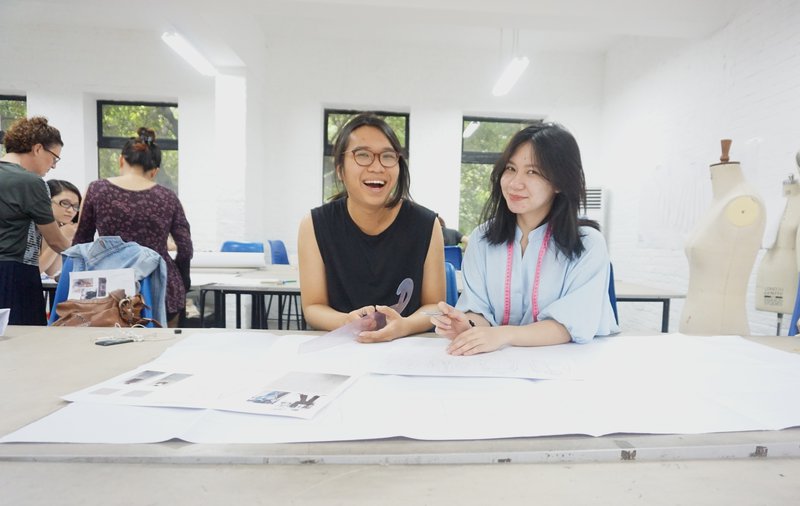 Nguyen Hai Van who is preparing her graduation project of Fashion & Textiles shares: "LCDF-Hanoi is a special "home" which has made me change from a shy girl to a more confident young woman and help me to develop my English communication skills". Also, after 2 years Van is now able to understand her weaknesses, which has helped her a lot in developing her own strengths and pursuing her dream in a passionate, disciplined and responsible environment.
 With this course, students can get the solid preparation in order to launch their own brands or to choose an attractive job after graduation such as: Fashion Design, Pattern Cutting, Fashion Illustration, Fashion Business and Marketing, Trend Forecasting, Building Retail Brand... There have been some famous designers and brand-owners that used to pursue their studies at the college here such as: Kelly Bui, Vu Ta Linh, Lam Gia Khang, L'atelier, Rue des Chats, Km 109 v.v.