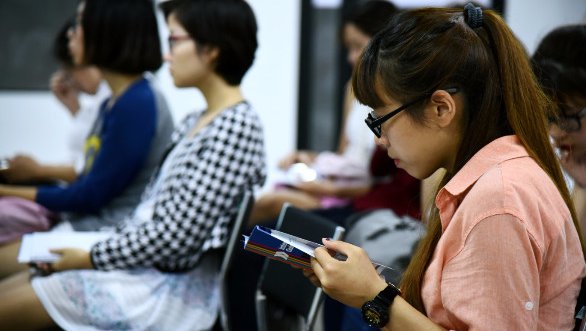 Students from the London College for Design & Fashion have just met Ms. Jane Gordon from the University of Gloucestershire who talked about the opportunity to study graphic design and fashion design at the University. She also explained about credit transfer to final year BA (Hons) and scholarship opportunities in the UK. Ms. Jane Gordon introduced the University of Gloucestershire. Exclusively, students studying at the London College for Design & Fashion will have the opportunity to receive a scholarship worth 50% of tuition fees when transferring to study the final year at the University of Gloucestershire. Fashion, graphic and interior design majors are becoming more popular nowadays. Design pathways attract young people because they teach you to be more independent, inventive and will open up better career opportunities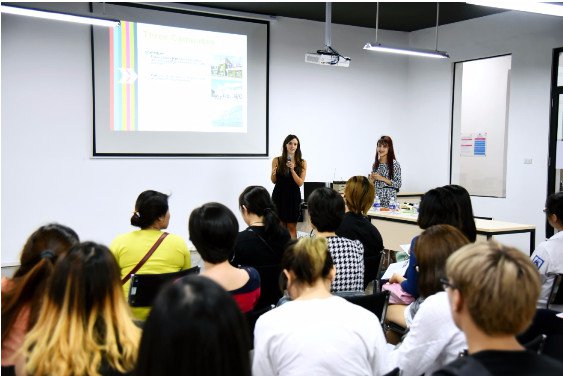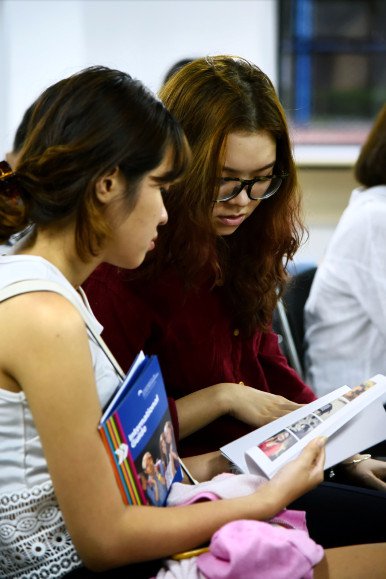 Students read about scholarship opportunities at the university Ms. Jane Gordon said:
"We are looking for Vietnamese and Asian students to pursue learning and growth at Gloucestershire University. We offer a professional study environment where students  can gain the in-depth understanding of the world's largest design industry.
London for Design & Fashion often organizes events for students to exchange information, improve communication skills and practical knowledge in design