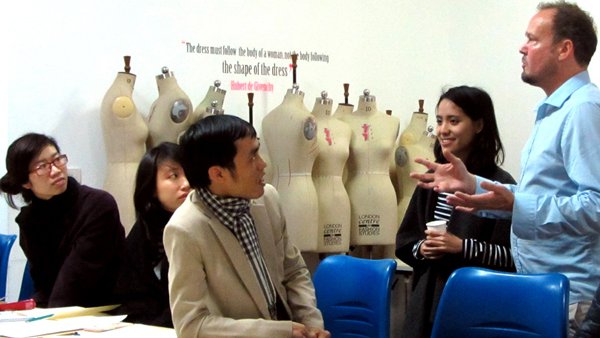 Although the weather is cold and rainy, the workshop " Graphic design without computer?" held by London College for Design & Fashion still drew much attention of a lot of young people who enjoy graphic design and attended the workshop.   With 20 years of working and teaching experience in graphic design, Mr Andy Lawrence – Programme Leader of Graphic Design at the London College for Design & Fashion  provided the participants many useful and practical advice related to the job of a graphic designer. The most popular question at the workshop is " How to generate a new idea for a design brief?" Mr Andy Lawrence shared his own experience "To produce a good design, ideas are most important. Don't start designing immediately after receiving the brief, you must research about the culture, customer's needs, the market, competitors… Be open to develop your creativity. Have practical experiences before designing."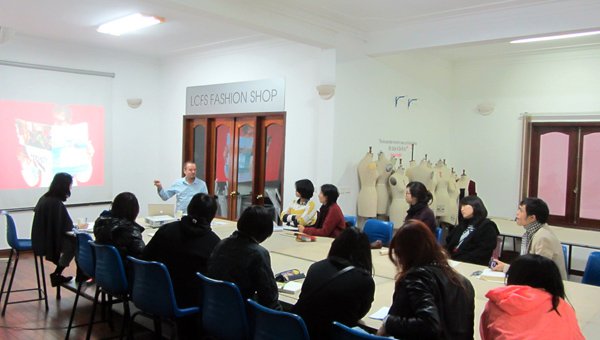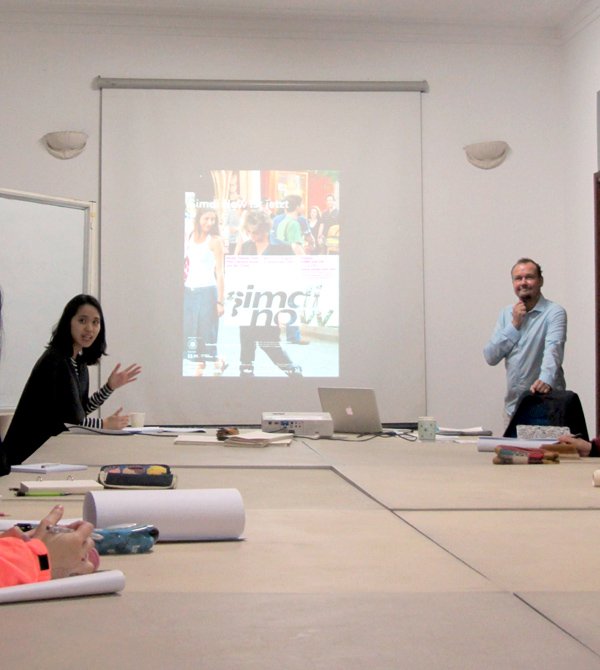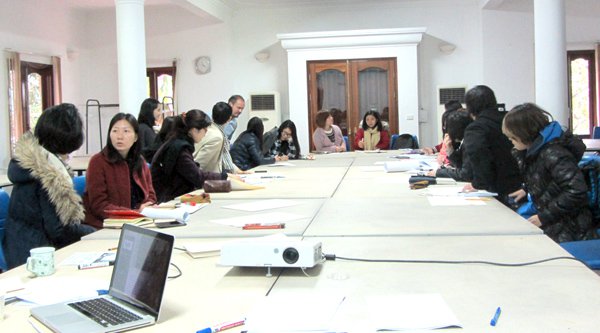 A forgotten computer in a corner
At the workshop, the participants were guided through the process to create unique ideas and express these ideas via design images. During the limited workshop time, under the instruction of Mr Andy Lawrence, the participants had some interesting activities together, which allows them to have a deeper understanding about efficient idea generation process.
Mr Andy Lawrence answer students' questions
As a career requiring creativity, differentiations, personalization, the designers have to equip themselves with multi-dimensional thinking and unique ideas, which is a big pressure for a graphic designer, especially when you are not trained appropriately in ideas generation and development, the core requirements in design.
The students are excited with workshop's activities
In 2015 academic year, London College for Design and Fashion (Hanoi) will officially launch a full-time Graphic design course in order to meet the demand of many students who love and desire to follow such a prospective and challenging career.
Familiar and necessary equipments help  to be ready to generate new ideas
A 5 week short course by Mr Andy Laurence - Programme Leader of Graphic Design Department of London College for Design and Fashion (Hanoi) in the next few weeks will help you be familiar with the jobs of a Graphic Designer and discover more about this field, and prepare your portfolio for further study in graphic design. The students will be provided with teaching methods and curriculum from the UK. The promotion 50% tuition fee will be applied for students who register for the course before 20/01/2015.