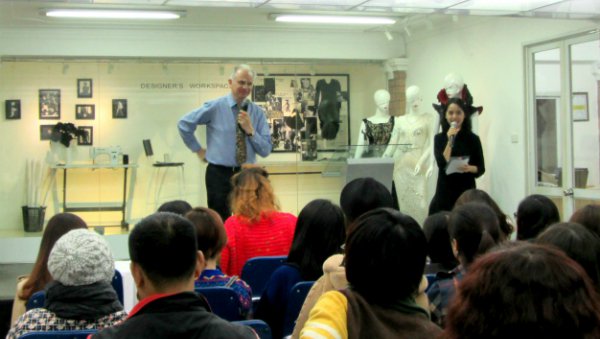 As scheduled, on 5th Jan, all students and lecturers from London College for Fashion Studies Hanoi welcomed the new spring term 2015 together in a warm and inspirative environment. The ceremony which was held at the College is a meaningful event for new students because it marks their first steps on the way to turn their passion into reality.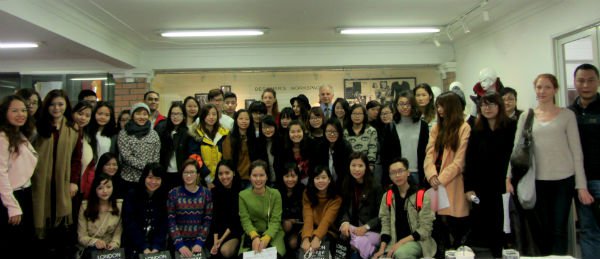 The lecturers and students of London College for Design & Fashion - Ha Noi welcome the new spring term 2015
At the ceremony, the Director of Studies, Mr. Garth Armitage shared his experiences and reminded the students of their responsibilities. After many years teaching at the College and being adored by many students, Mr. Garth hoped that his students will use their time at the College to improve their skills and develop their full potential.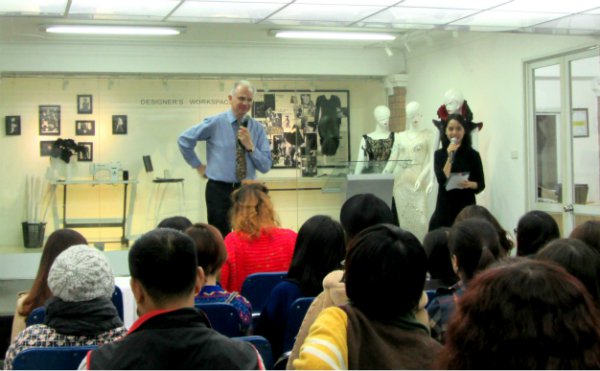 Mr Garth Armitage welcomes the new students
"After graduation you can engage in many activities in the fashion industry, from mass producer to retail chain, or menswear, womenswear, children wear designer. In these areas, you will be equipped with the background and practical skills during your time as a student. These are our aims for you"- Mr. Garth shared.
The students pay attention to Ms May Cortazzi- Lecturer of Design sharing about the programme
Ms. Ha Thi Hang- Managing director spent time sharing with the new students about the programme and school's regulations. She also stated that in future the College will launch new UK regulated courses, including graphic design and interior design, for students who wish to study these areas of specialisation.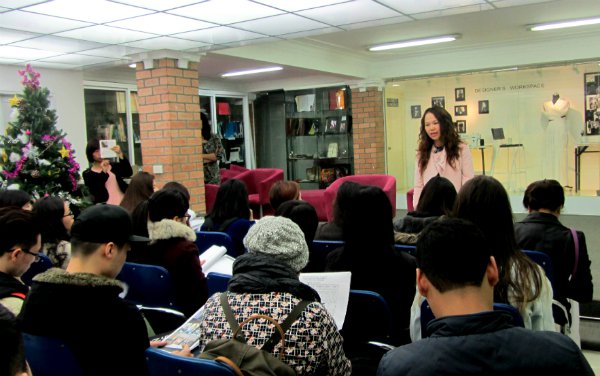 After the ceremony, under the guidance of Ms May, the new students joined a college tour and had the opportunity to prepare equipment for the incoming days at the College.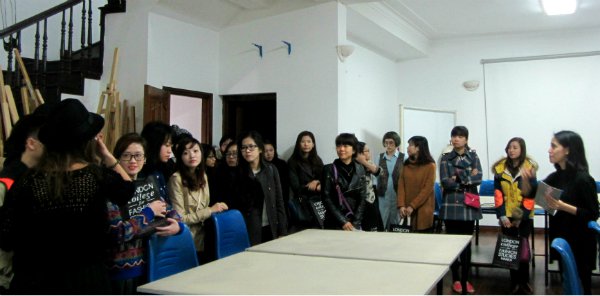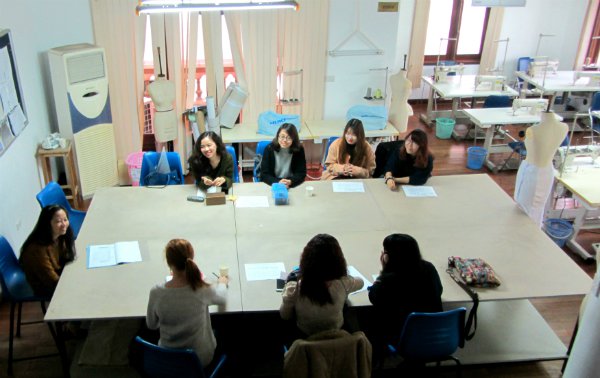 The first lesson of a new term
Choosing long term study in a professional environment is the first step to develop the students' special knowledge. Design is a career which requires dedication and creative ability to develop a successful brand. After 10 years in existence the London College for Fashion Studies is proud to offer practical and relevant courses and teaching methods which give the student an excellent introduction to the fashion industry, while also enjoying a life enhancing experience with their fellow students.