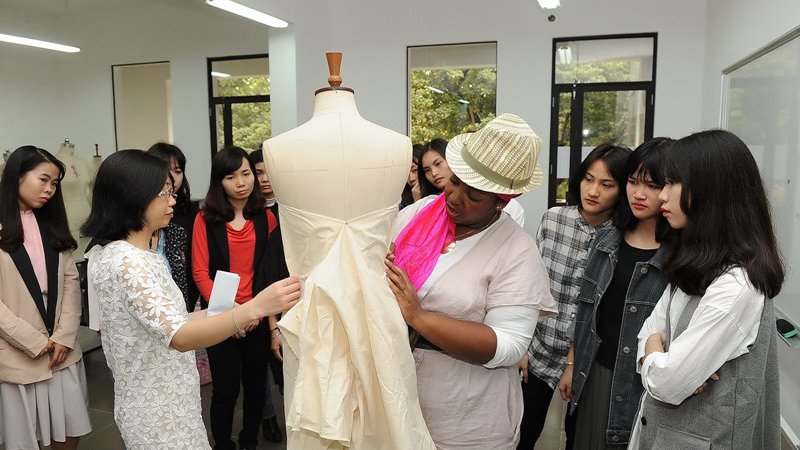 Being the person that you dream of for one day is a wonderful experience for the youth in Hanoi with a passion in creative design. We had good opportunity to exchange, learn and share very meaningful and interesting activities at London College for Design and Fashion (LCDF) in Hanoi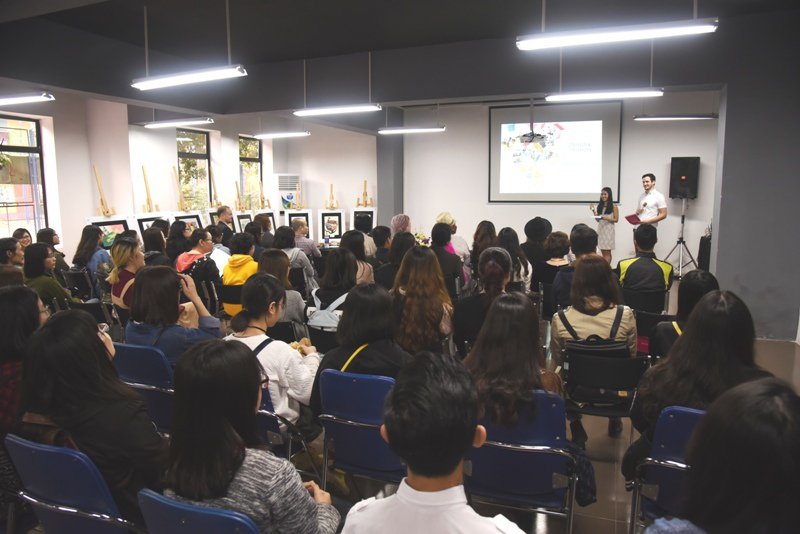 Ms Ha Thi Hang, Managing Director said: "This event is organized on yearly basis, acting as bridge between LCDF and students and their families. The event aims to offer intensive career orientations for students through the experimental activities, from which the parents know more about creative design careers that their children are interested in as well as to assist the students to explore their potentials and their passions in choosing their own future careers."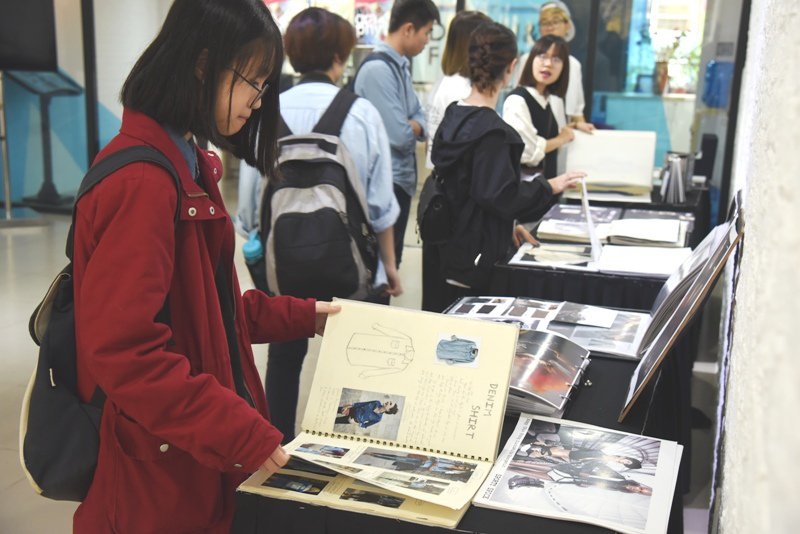 Nhu Huong Tra, a student of Communication & Media at RMIT Hanoi said: "I find the works of LCDF students amazing and very practical. They present creative ideas in professional and artful ways."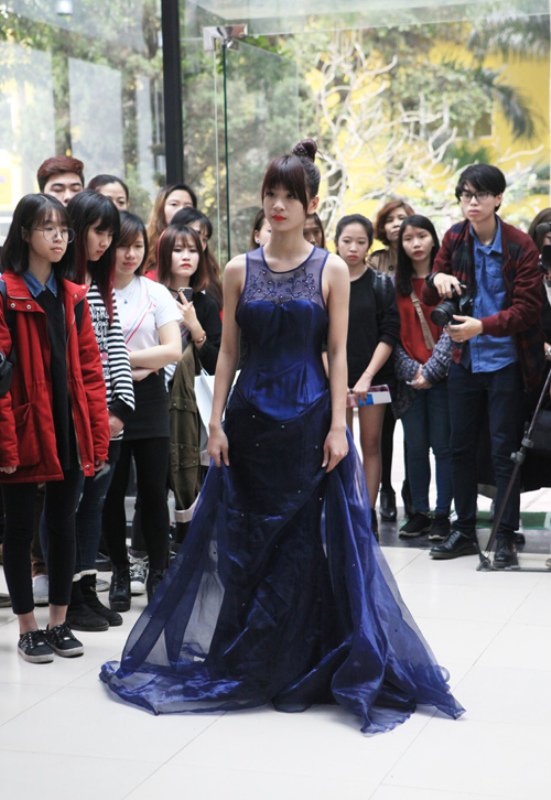 The students enjoyed the mini showcase of the fashion students' works. After the showcase, the students were invited to join the experimental workshops such as Illustration,  Creative Graphic Design, Photography, Textile Workshop, Pattern Design Challenge, to name a few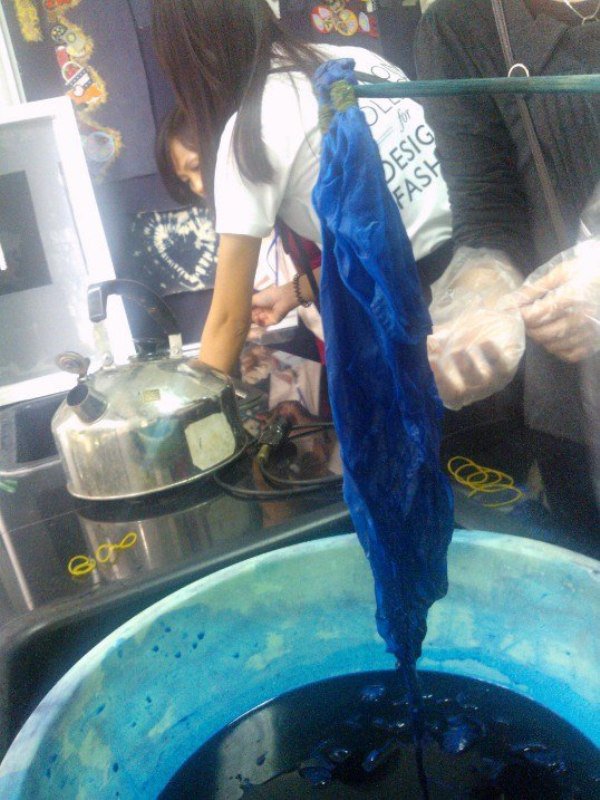 The workshops offered more insights about UK design education to create professional portfolio for job application after graduation. Many youths enjoyed the textile workshop, in which they learned how to create artful patterns on fashion items such as scarves, shirts, trousers, bags and to recycle the outdated outfits.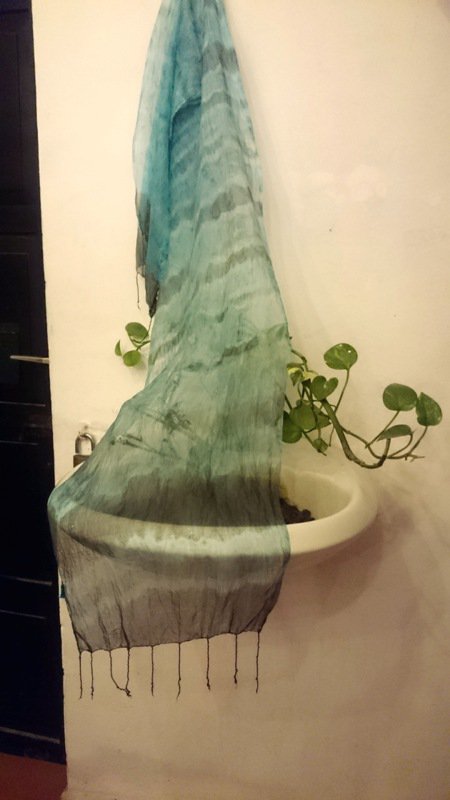 This is the product by Des. Khang (Hanoi) after he participated in the textile workshop by LCDF lecturer May Cortazzi. He used some different techniques to create a scarf with colour and pattern as he wished. Phuong Anh, a student at Marie Curie High School in Hanoi said "The Tie-dye workshop is very interesting, and I have never thought that I can create the patterns similar to well-known designs on the catwalks. But in here, everything is possible."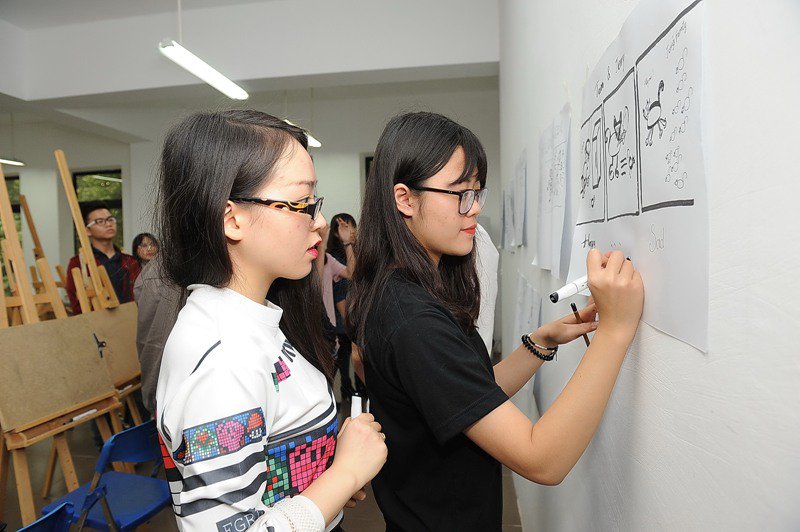 Lan Anh, a student of Phan Dinh Phung High School participated the Illustration Workshop said "We tell a story by drawing, starting with joy and finishing in sorrow. Illustration Lecturer,  Sam Mudorch said "I expect the drawings show the students' creative thinking so that they can explore their own capabilities. They may be very amazed by their achievements".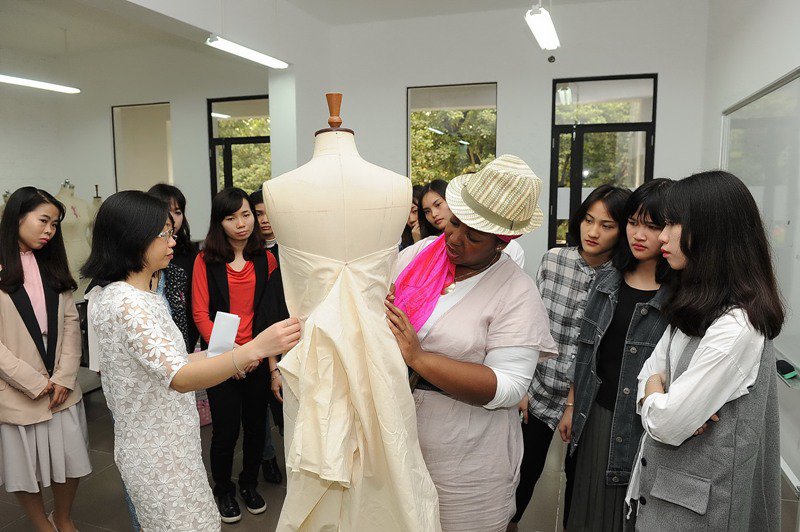 Different from the above workshops, Pattern Design Challenge is not only a workshop but also a short time competition. Nguyen Dieu Anh, a student at Lomoloxop School said "I have never designed a dress on a mannequin, which stimulates creativity and spontaneous inspiration a lot. The teams competed enthusiastically to create the best dresses.".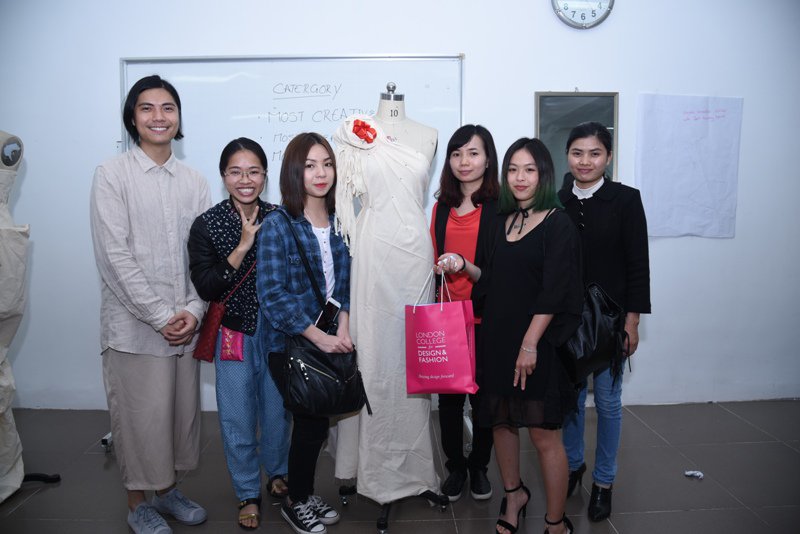 Designer Vu Ta Linh and lecturer Vivienne Austin were the judges to select the best and most practical dress in the competition.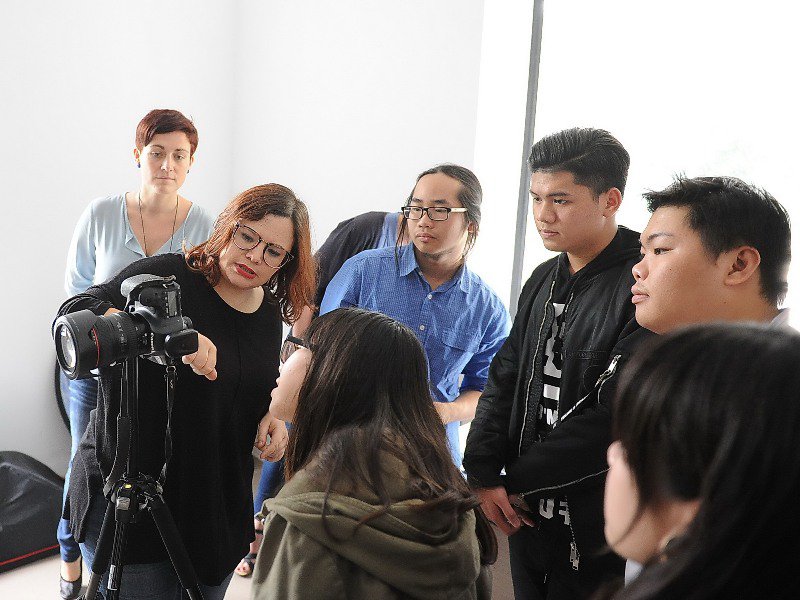 The Photography Workshop by lecturer Julie Vola taught the students about some basic photographic methods to select the aspect ratio, angel of view, ISO balance … and it needs the sensitivity of the photographer to create a beautiful photo.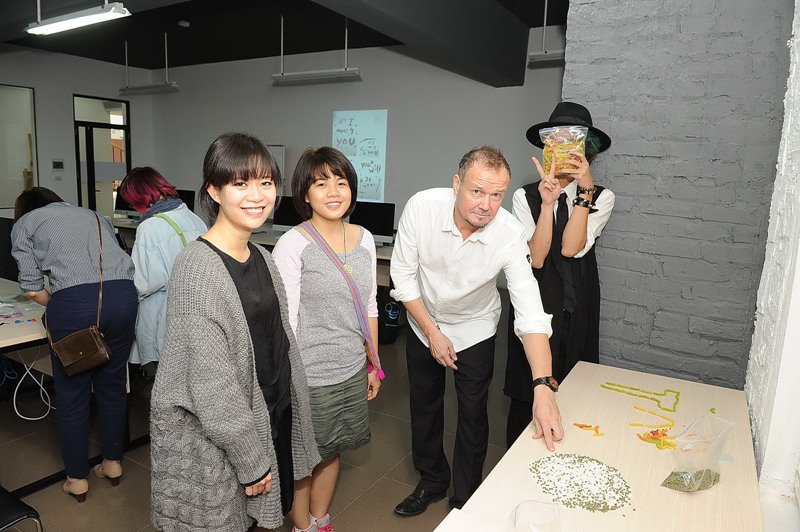 And this is the Creative Graphic Workshop by Lecturer Andy Lawrence used everyday materials to design letters, logos, images … so that the students can be inspired, avoiding becoming a copier who uses computer to copy others' ideas. By the end of the Open Day, many students were happy to have an opportunity to participate in 3 workshops, gaining a lot of experience and understanding more about the work of a design student.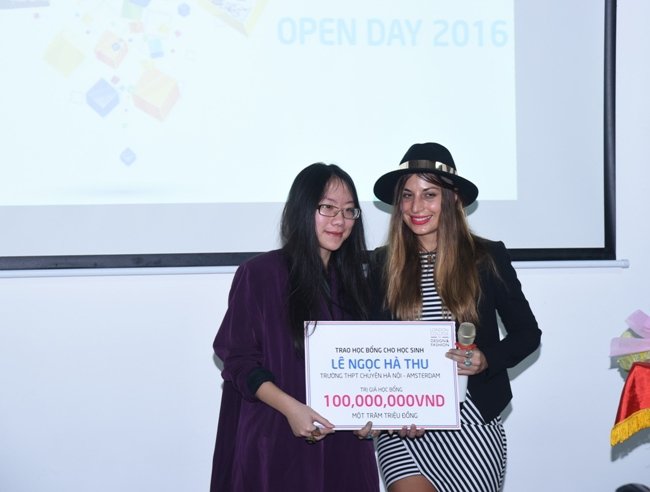 Also on Open Day, a scholarship of VND 100,000,000 was awarded to Le Ngoc Ha Thu (student of 12 grade at Hanoi Amsterdam High School), which is based on her score 8.0 at IELTS and an excellent art portfolio. Similar events to meet the expectations of long waiting list of the students shall take place in 2016, and LCDF Hanoi hopes that we shall share the passion and inspiration to the youths who love arts and devote their lives to creativity.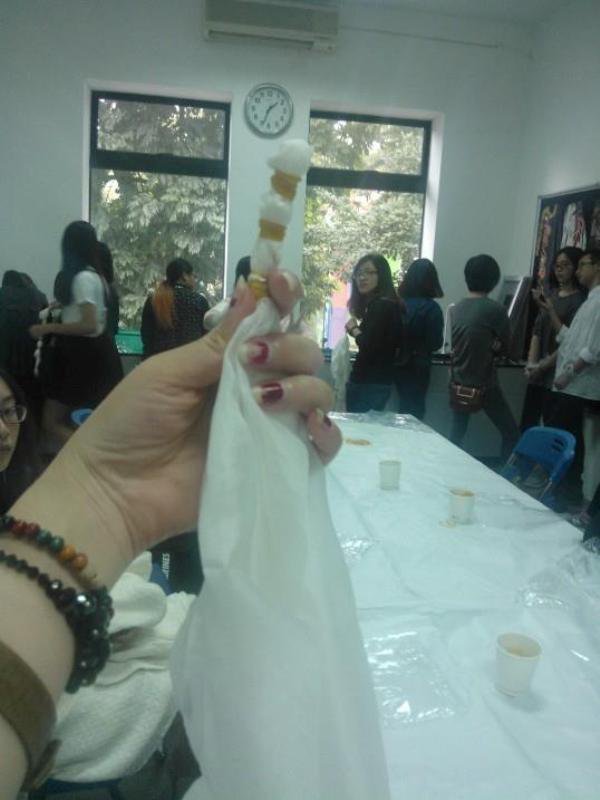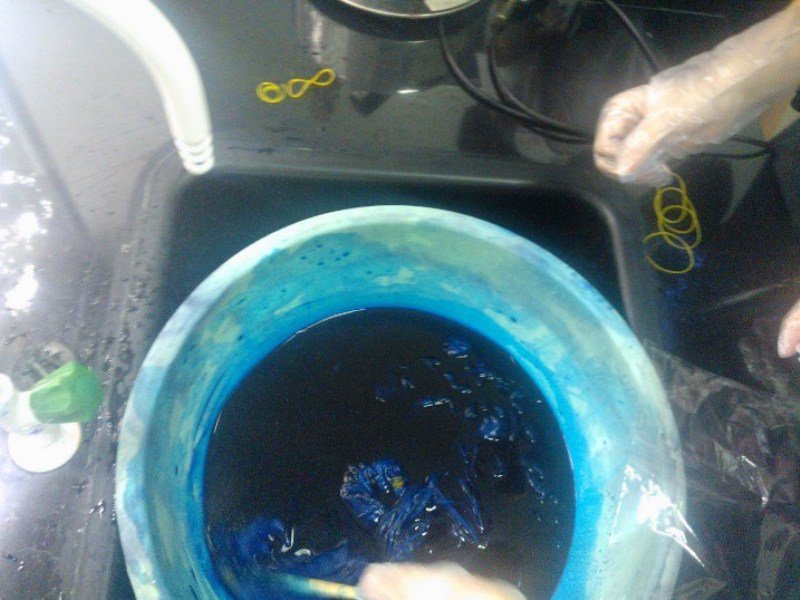 LCDF