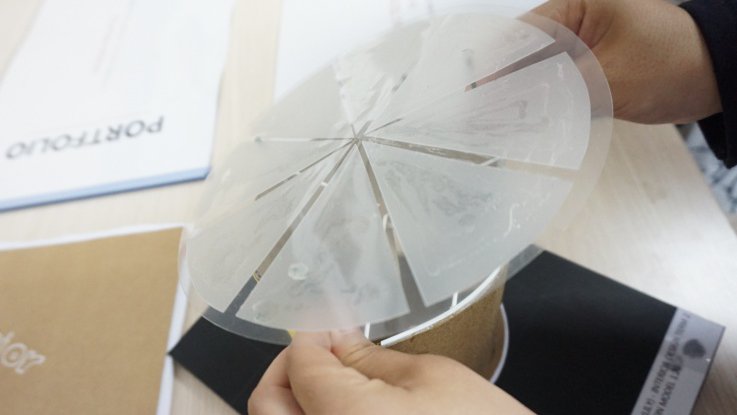 Smart Interior Design trend is not only modern, innovative, unique but also space saving and high aesthetics that has been becoming popular over the world.
No matter where the smart interior trend comes from, its value and aesthetics are increasingly favored because of the dwindling living space. Intelligent furniture is also known as the Hidden Interior or Folded Furnitures.
Applying this trend, Interior Design students at the London College for Design and Fashion (Hanoi) have designed kiosks for "The Capital Culture Hanoi 2017". Each work presents a different culture and has its own unique, sophisticated, modern details to attract tourists at the festival.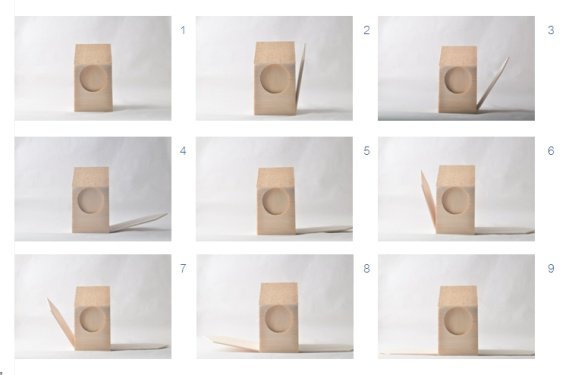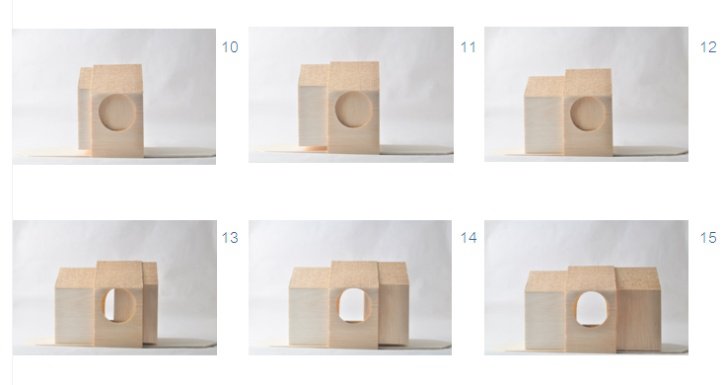 Trinh Duc Cuong attracts visitors by a kiosk that has a total area of 10 square meters. However, designer has taken advantage of circles and squares to create a convenient and smart space.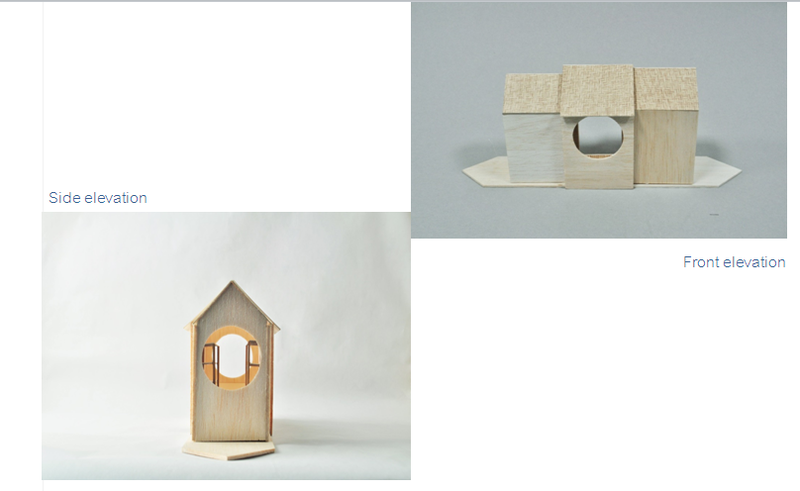 The luxurious and modern information desk is made up of three compartments and can easily be pulled and folded at the Temple of Literature. Bamboo and natural wood are used to creat ancient and tradition, aesthetics that are well matched with this location.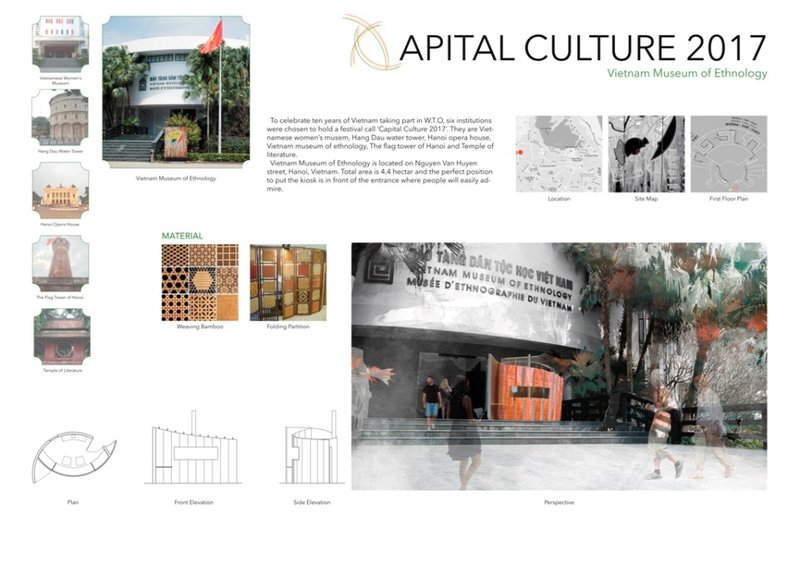 Inspired by the shape of the bronze drum, Lucas' design breaks the original structure to create a foldable and removable kiosk.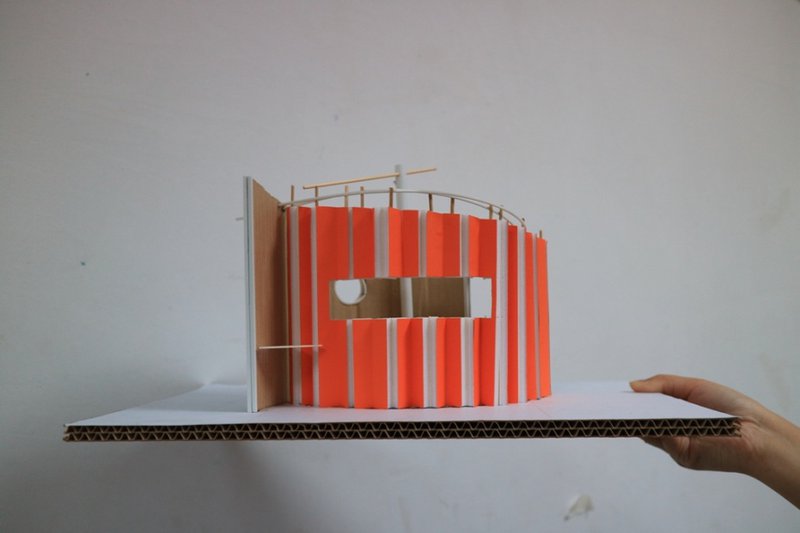 Bamboo and rattan, a sustainable material protecting the environment and available in Vietnam, are chosen to make this information desk.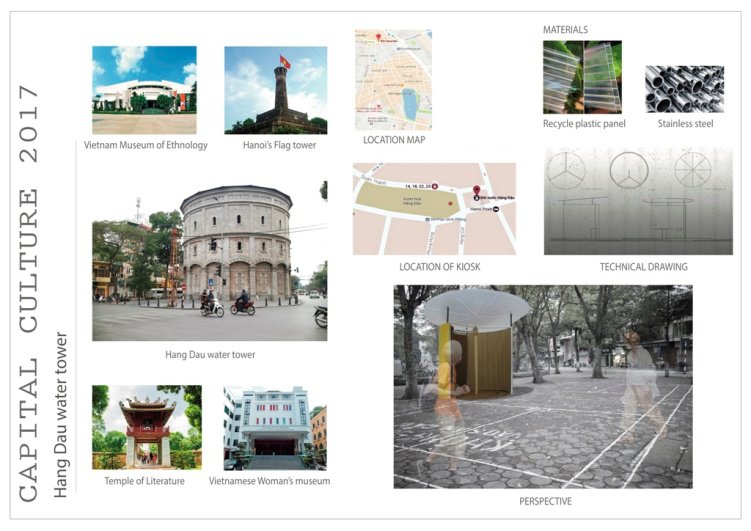 A kiosk idea inspired from the Hang Dau booth, the materials include recycled plastic sheets, stainless steel and some lightweight, durable materials.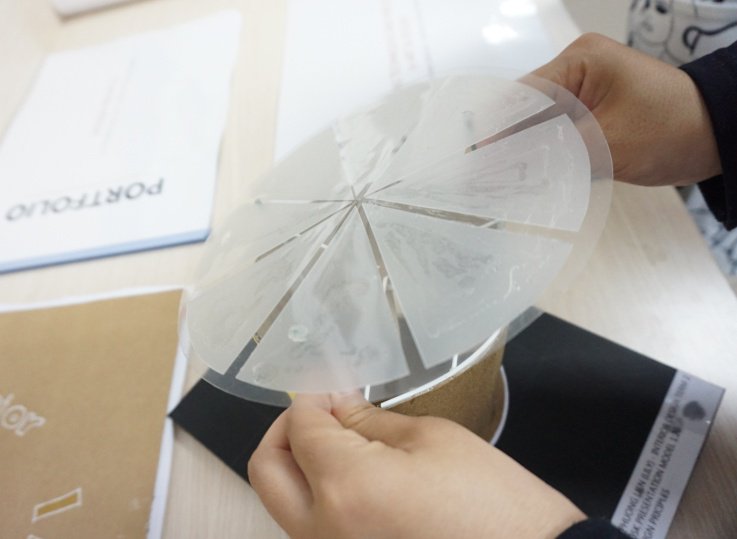 The kiosk with a roof is an illustration of the inner surface of the Hang Dau booth, an ancient horse-shaped carriage, shaped like a canopy that creats a texture for the roof and collect sunlight in order to save electricity. The sloping roof helps to creat protection from the sun and rain.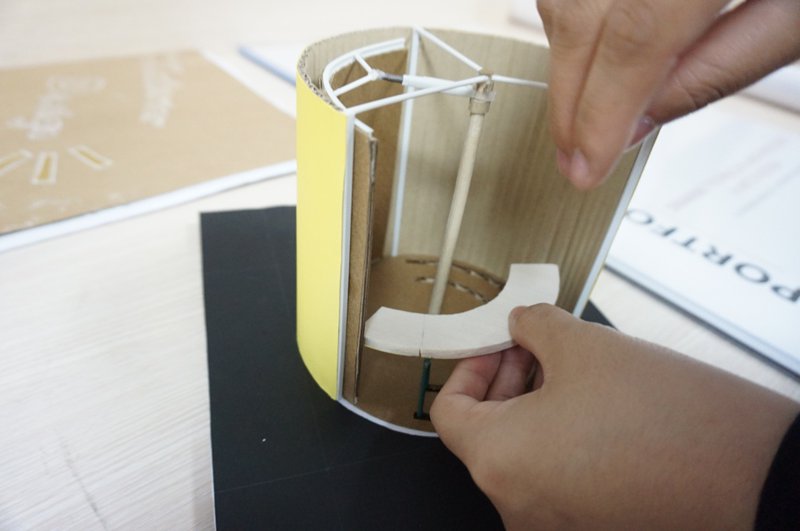 This is Lily's artwork. "Instead of using the window, I used a folding table corner to create a private space, but it is not too clear, just enough to keep the friendliness of guests and staff. The movement of the table is the highlight of my Kiosk, the main door looks like static, but actually removable, that makes it interesting and lively. Each part can be disassembled, assembled step by step and easily movable. "
Along with the pros of smart interiors, many people worry about their expense. However, think about various benefits of smart interior systems, you will see that "You get what you pay for". Smart interior designs have been being loved around the world and become more and more popular in apartments and offices with limited spaces.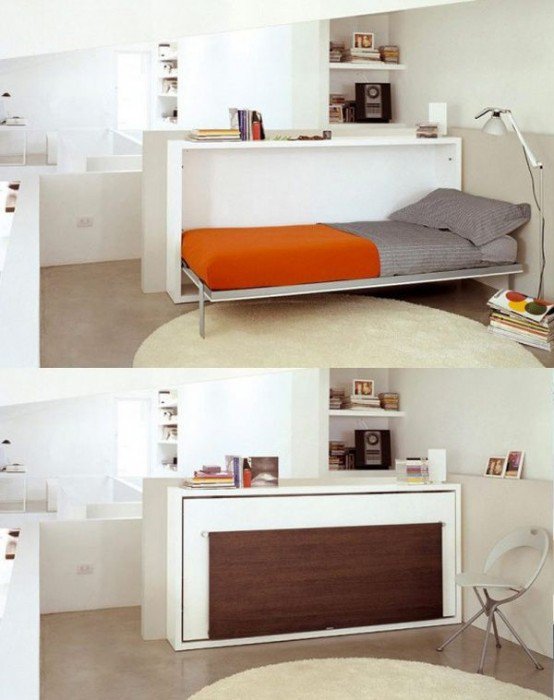 A small room can become larger when the desk and the bed are combined 2 in 1.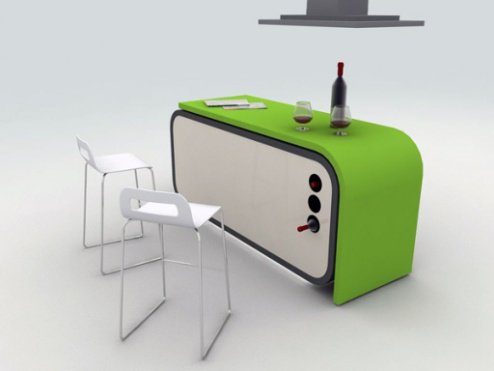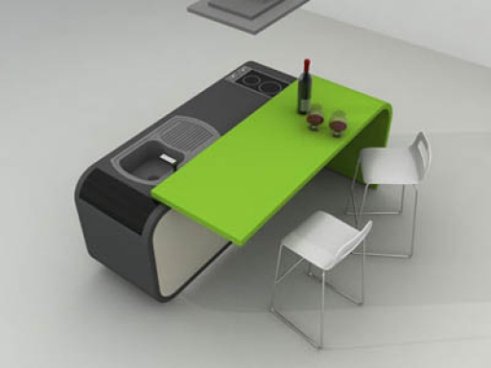 Maximizing the utility of furniture is a key criteria for smart interior designers who must ensure aesthetics, comfort, luxury and use for their customers. You can look for some products such as dining tables, beds, sofas, bathrooms, etc., that can "disappear" after use and "transform" into other equipments.
Huren Marsh, Program Leader of Interior Design at the London College for Design and Fashion - Hanoi, said: "During the course, I always refer my students to the element of minimalism, clarity and utility in each design to bring beautiful and useful products for our life. In the world, we are very familiar with the IKEA brand, an international furniture design group. IKEA has a super-attractive product named Boklok House - A house packed in a bucket, you just need to buy and assemble it. The first "Boklok House" was sold by IKEA in Sweden in 1996 and now it has become available over the world. That said, the intelligence in the interior design has made people happier and smarter".