This page is also available in English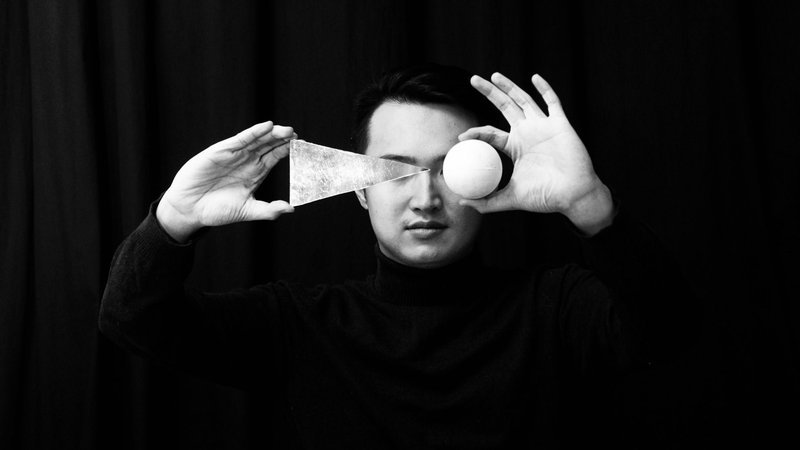 There are many misconceptions around art and design education today— the stereotype of the painter in the garret doesn't do much for showcasing how exciting and successful a career in the arts could be for the next generation of talented creatives.
We are looking to show parents, teachers and careers advisers that not only there is a broad range of career options for school and college leavers, but that studying the creative arts is the smart choice for Generation Z.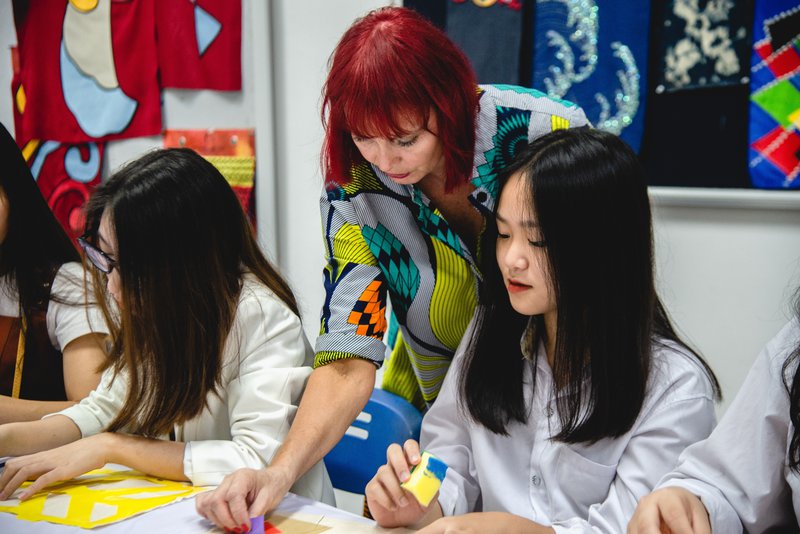 Myth #1: "The arts industry isn't very big — there's no money in it."
Although this is one of the biggest concerns for parents, the opposite couldn't be more true. In fact, the Creative Industries are developing remarkably in digital economy recently. In Vietnam, the Creative Industries are new with huge potentials for development, so they have created many attractive jobs and careers for young people in recent years.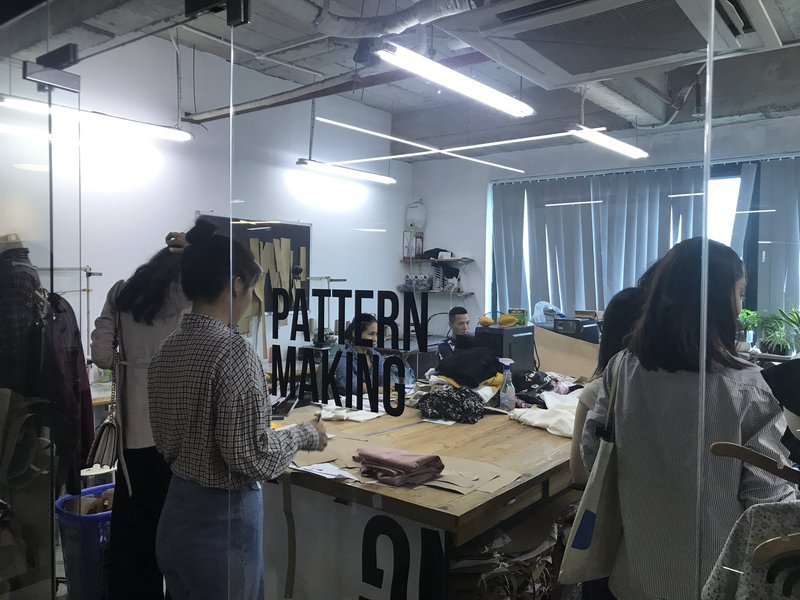 "Vietnam needs 1.000.000 people in the Graphic Design every year. If you look at some well-known recruitment pages such as Vietnamworks, Jobstreet, timviecnhanh.com, etc., you'll find it easy to search for positions in Graphic Design with an average starting salary between 800USD to 1.000USD per month".
(Source: https://thegioitre.vn/nhan-luc-nganh-thiet-ke-do-hoa-dang-ngay-cang-dat-gia-61595.html)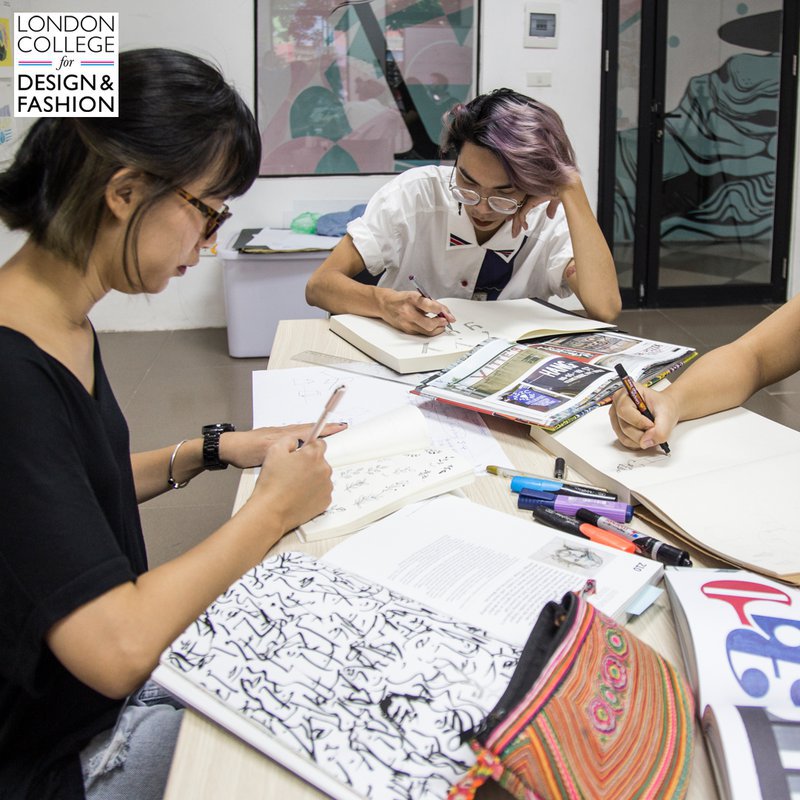 Alongside this, with the development of the internet, practitioners in art and design have been able to share and market their work more than ever before, as well as gain development in their careers. Many students have found successfull through their works being posted online. Students who are trained to build websites, social media platforms, they become more professional and hireable than ever before.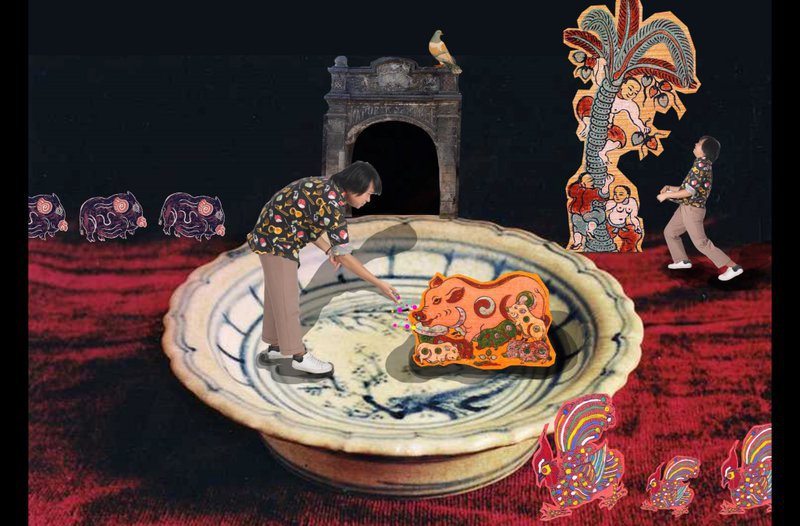 Graphic Design Year 1 students' work by Vu Anh - Student at LCDF - Hanoi
There has been much development fashion industry recently. There are more designers who set up their own local brands, not only in Vietnam but also worldwide.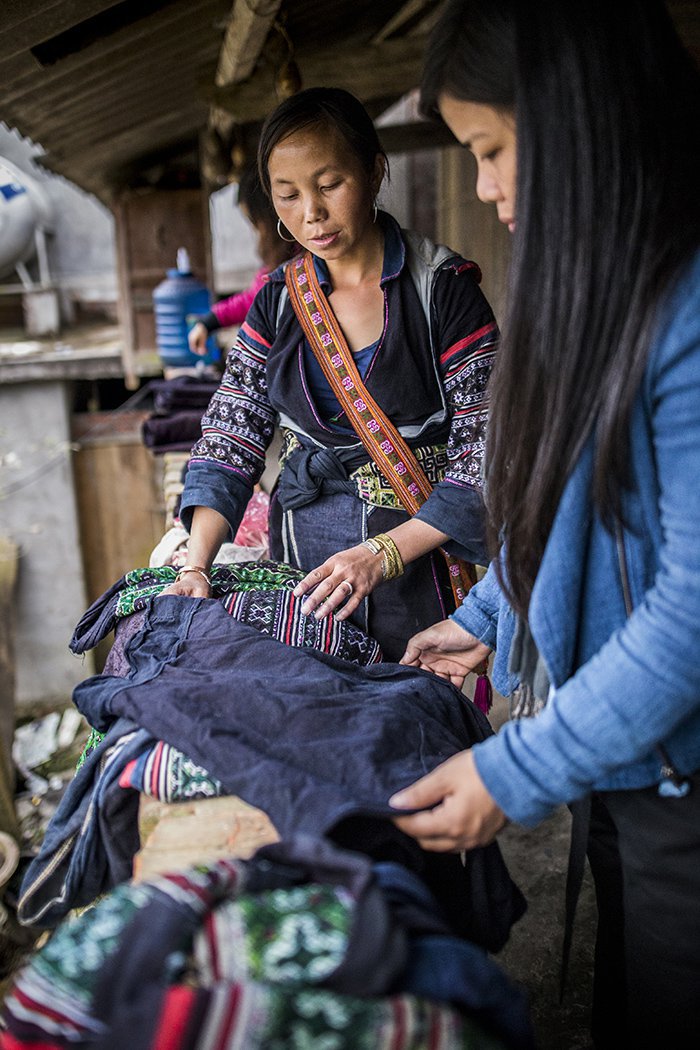 Designer Vu Thao who is leading sustainable fashion in Vietnam with her work to exhibit in New York, USA
(Source: The New York Times https://kilomet109.com/new-york-times-features-kilomet109/)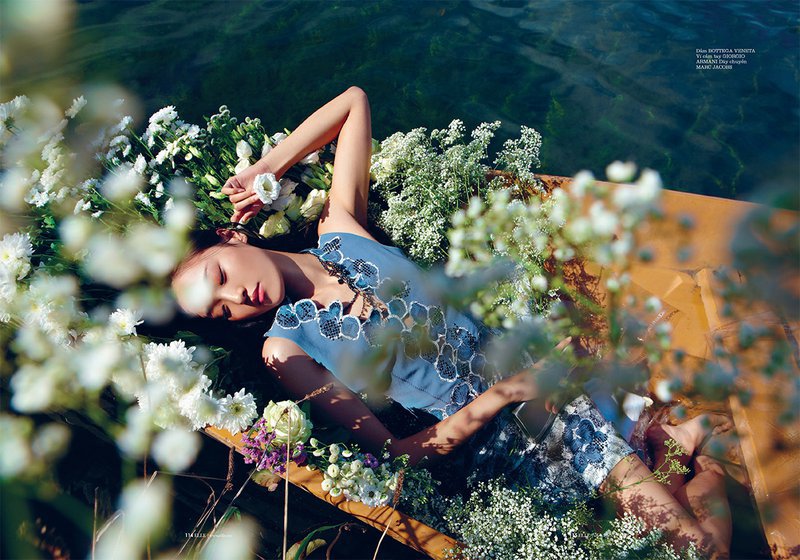 A work on Elle Vietnam by Bobby Nguyen - A fashion photographer who graduated from LCDF - Hanoi in 2008
Myth #2: "You can't go in at 16 "
Actually, you can, so students can build a strong foundation of knowledge early — ideal if they're already interested in pursuing a creative career.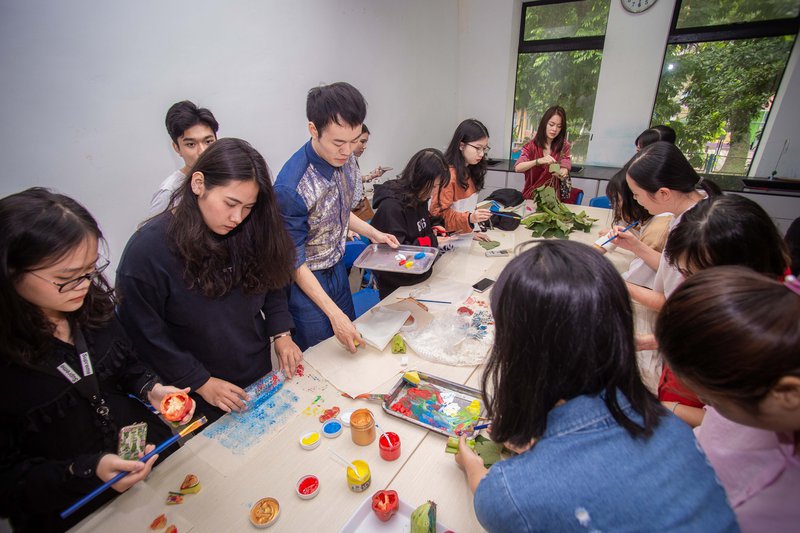 A design foundation class at LCDF - Hanoi
These courses are unique as they take place in a university setting and give students access to a very high level of equipment and resources, as well as teaching staff.
Students can't experience this kind of specialist environment at school, but it can really help them discover what their true passions and talents are, and decide which undergraduate course or career pathway is best for them moving forward.
The courses provide strong links to a industry and enable students to think about their career choices long before they choose their undergraduate path.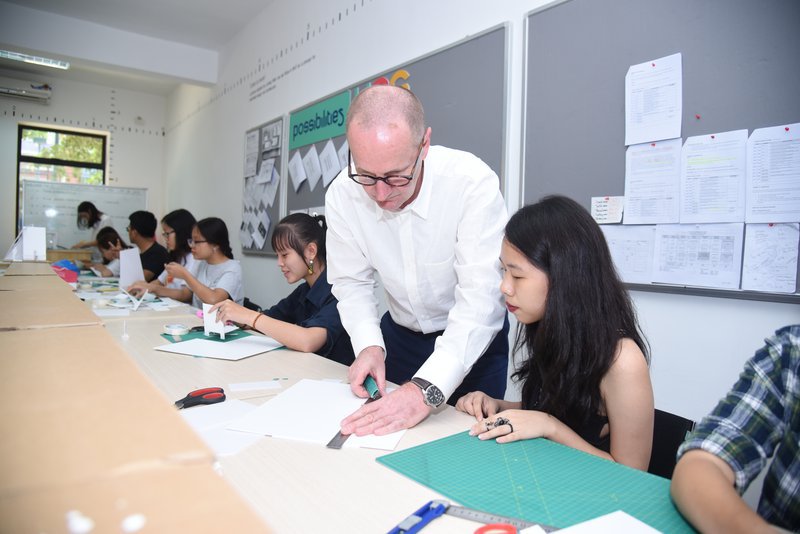 A demo class at Interior Design studio at LCDF - Hanoi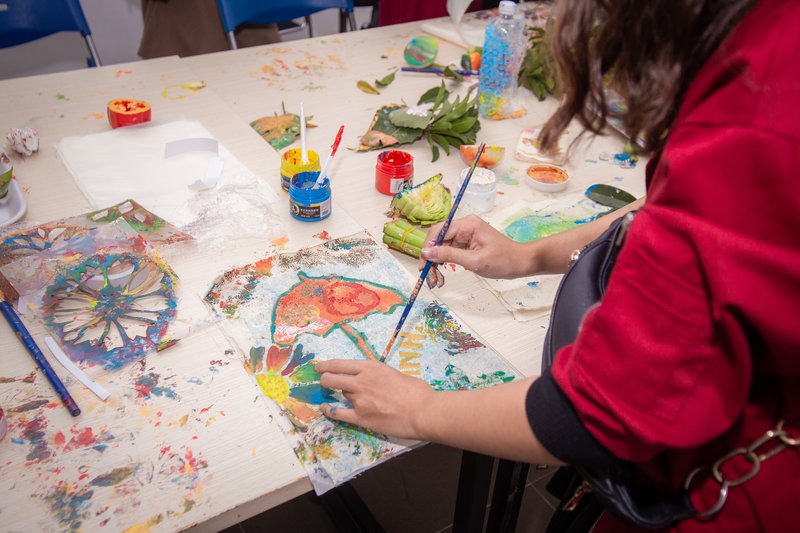 A Illustration and Drawing studio at LCDF - Hanoi
Myth #3: "There's not really a future in the arts — the career options are slim."
We have many successful alumni who have gone on to create incredible things.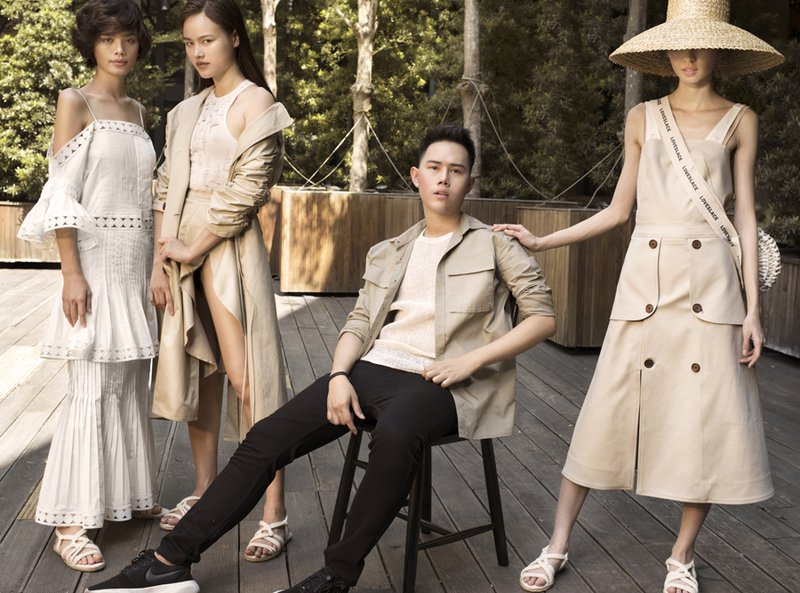 Designer Lâm Gia Khang with Gia Studio brand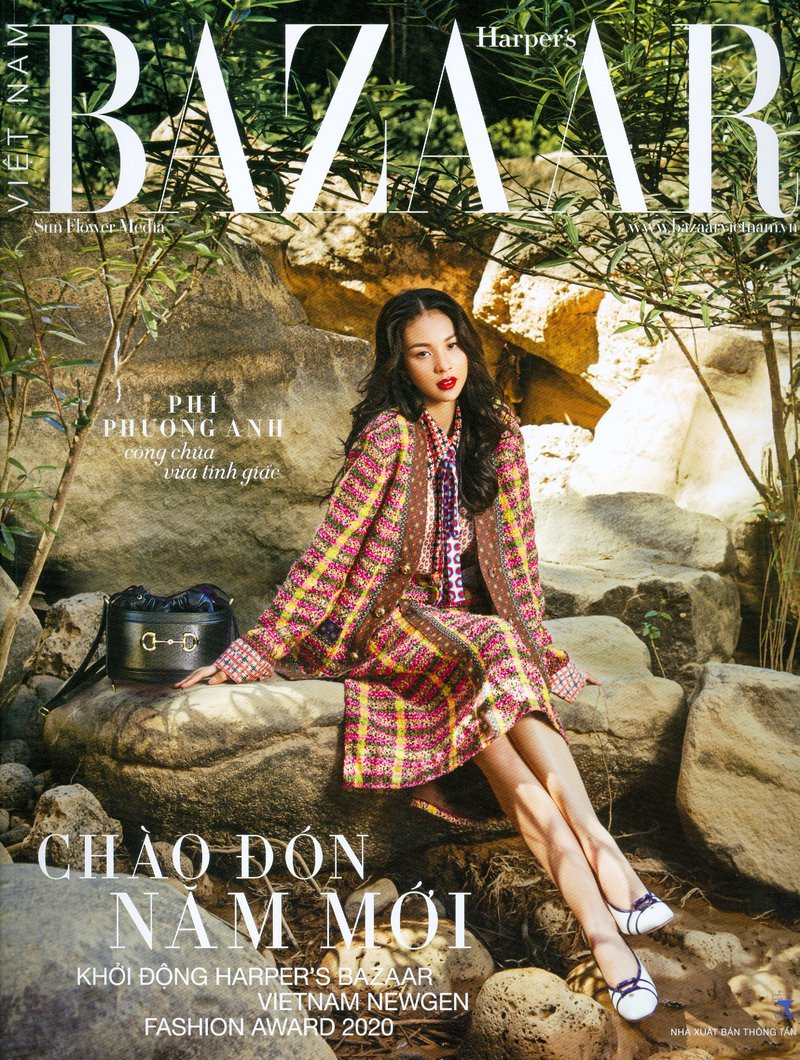 Harper's Bazaar Cover page in January 2020 by Designer Vũ Tá Linh in the role of Creative Director and Fashion Stylist
Often, it's thought that the only roles available in the STEM industries (science, technology, engineering, maths) were available to those who studied those subjects. However, those sectors and the creative industries are not mutually exclusive
Big companies still need designers, creative directors, marketing and brand managers and copywriters, to name a few. All the adverts on billboards, or the television, or the internet — they all need a crew of creative people to bring them to life. In fact, everywhere you look, you can often find that someone with a creative degree has participated in creating or designing something.
Below are various careers in creative sectors for students after graduating.
Fashion: fashion design, illustration, pattern cutting, quality control, fashion business, stylist, fashion marketing, visual merchandising etc.,
Graphic Design: visual communication, advertising and promotion, branding and identity, web design, animation etc...
,Interior Design & Architecture: architecture, interior and exterior design, design consultant, exhibition design and retail, product design, event design, spacial design etc.,
Myth #4: Studying design is only for the rich
In contrast, many students are studying at LCDF - Hanoi with scholarships or financial aids.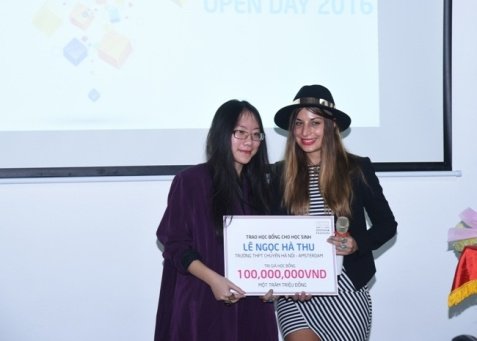 Lê Ngọc Hà Thu won scholarship at LCDF - Hanoi with her good portfolio and IETLS 8.0
Myth #5: "My child won't fit in/struggles in school/hasn't formally studied art and design at A-Level."
You don't need to be a brilliant academic to study the creative arts — as long as you have the passion and determination, you can study art and design.
While LCDF-Hanoi has entry requirements, many of our applicants are accepted on the basis of a strong portfolio. Someone who can demonstrate a passion for their subject and show how they have experimented with creative media, even if they've done it all outside of school, it can all be used with a course application.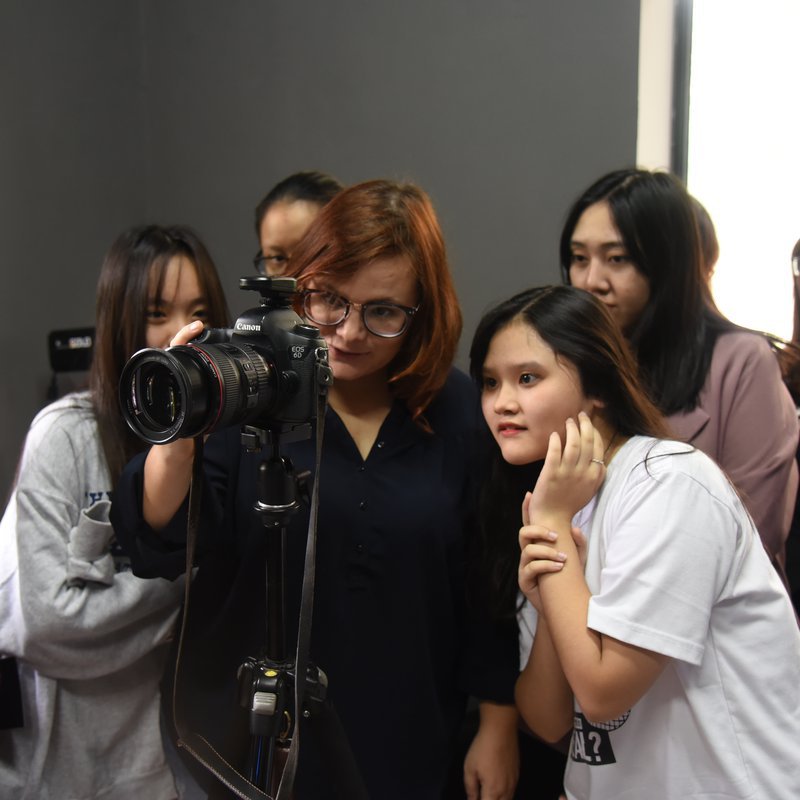 LCDF - Hanoi teachers and students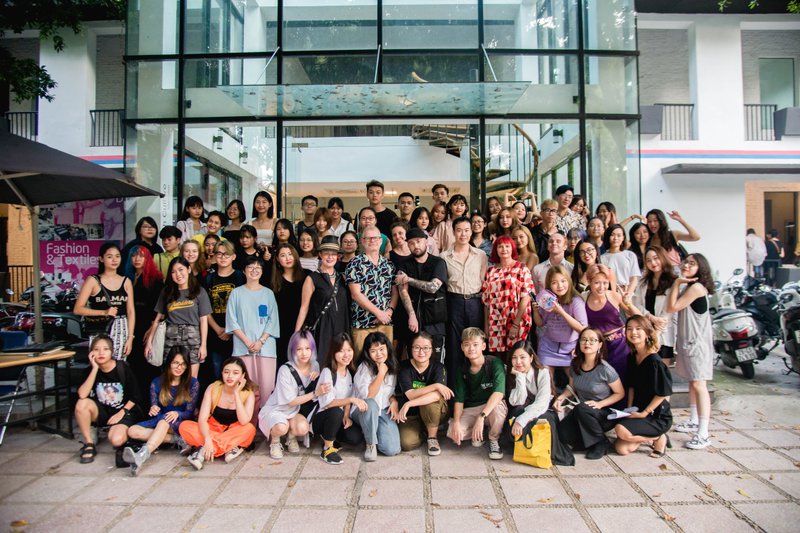 Orientation day for new students at LCDF - Hanoi