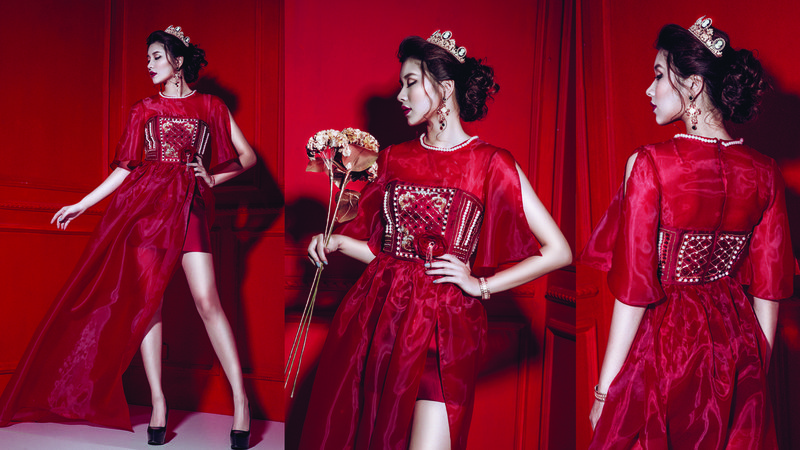 Winter is coming, which means you will have plenty of opportunities to show off gorgeous gowns for special occasions. Familiarise yourself with the Fall/Winter 2016 trends from the students at London College for Design & Fashion (Hanoi) to find inspiration for your own glamorous dress designs!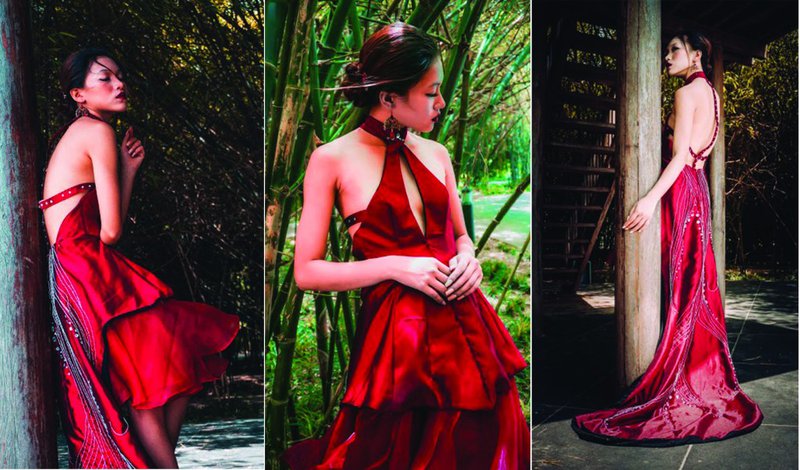 Daring but sophisticated cut-outs for this burgundy prom dress truly enhance the beauty of women. The inspiration comes from "natural tears" and is recreated through the detailed embellishment on taffeta and organza fabric.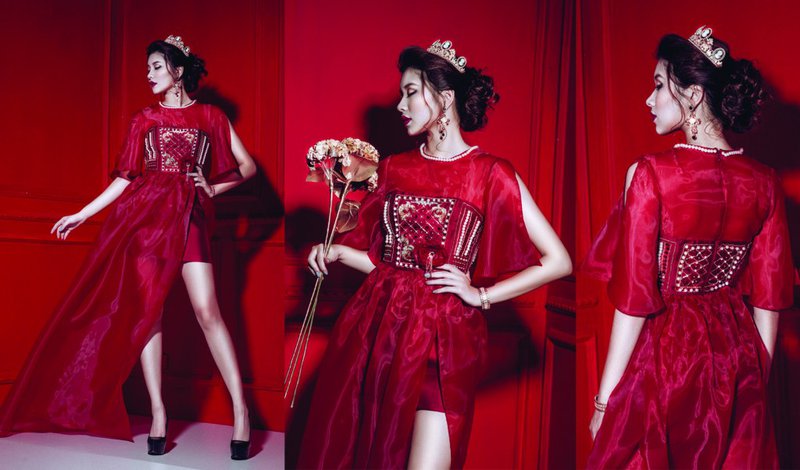 A luxurious red dress with exquisite embellishment, influenced by the Moroccan royal architecture and charming cut-outs, is the epitome of glamour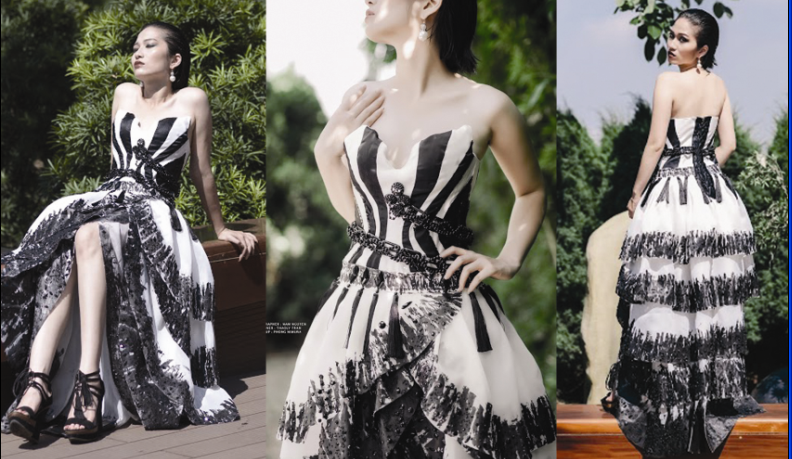 Nothing feels worthier than arriving at an exclusive party in this vigorous dress. This design takes inspiration from optical illusion, using satin and organza materials. The designer wishes to embrace the female figure by a seductive corset and stunning stones embellished on each layer of the dress.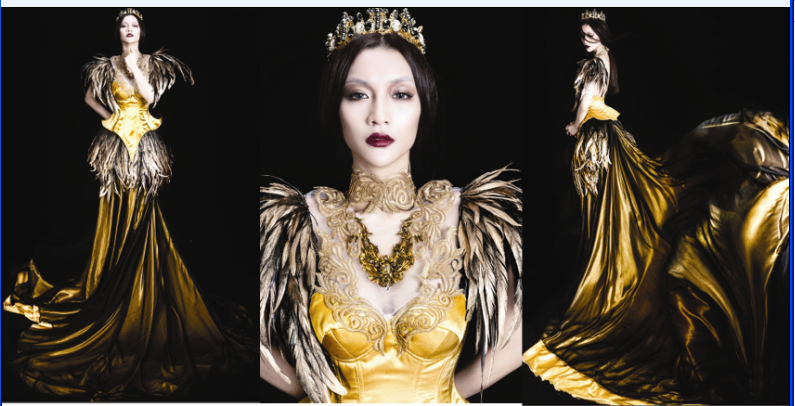 This unique dress comes from the image of Snow White's stepmother – Queen Ravenna in the movie The Huntsman: Winter's War 2016. Using different techniques like ombre dyeing fur, lacing, beading and pleating, the designer has created extraordinary effects to show power, elegance and beauty.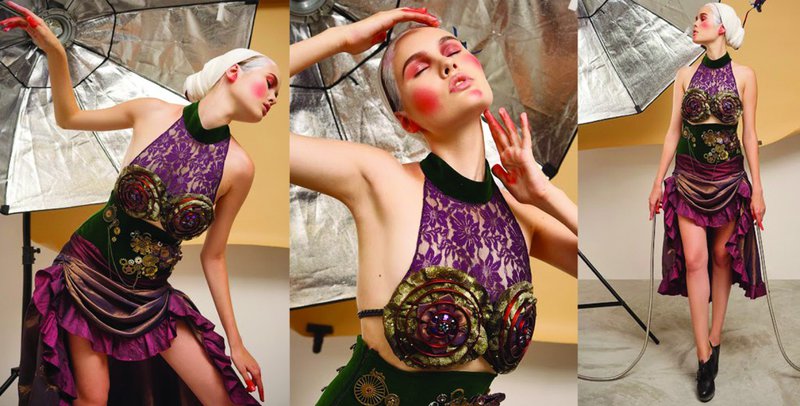 A somewhat daring design for chic girls who love to express themselves at parties. This image reminds us of Gothic rebellious girls, with the student stating the garment provides "the kind of beauty that scares us but also attracts us".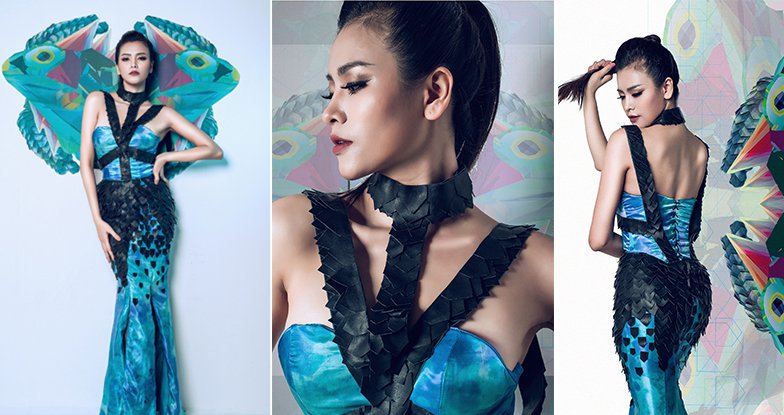 The dress takes ideas from close-up patterns of reptile species in the natural world. The designer used tie-dye fabric dyeing and applique techniques to create their fabric. The chic electric blue and elegant cut-outs have brought out an oceanic lady full of natural power. Hopefully the above suggestions from our futuristic designers of London College for Design and Fashion (Hanoi) have given you inspiration to find your own trendy and beautiful evening dresses. Let the designers know if you love any of their dresses!