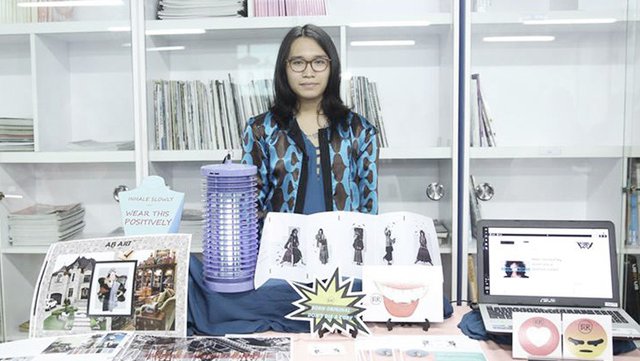 Bui Nhat Nam is a fashion design student with enthusiasm and unique personality because he has gone through hard journey to come up with his passion for fashion design.
Bui Nhat Nam (24 years old) is currently a design student at London College for Design and Fashion - Hanoi. Nam has "gender-neutral" fashion and communication style. He is very open to share about the journey pursuing his dream.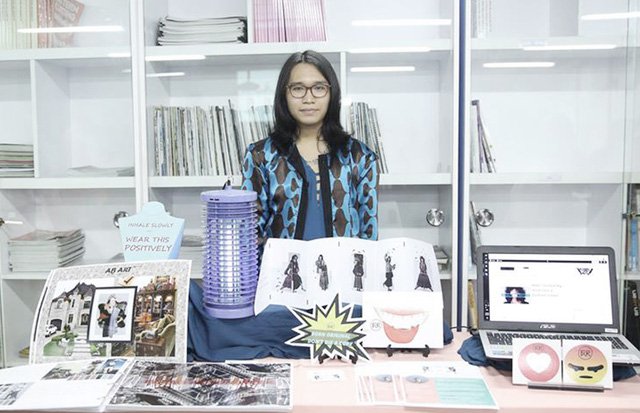 Bui Nhat Nam made a presentation at his design college.
Nam believes that positive thinking and helping others bring happiness to themself. The young designer hopes he can give inspiration to others, especially students who dare to find and fulfill their dreams.
"That's why I wrote a blog to share my stories, the knowledge that I have learned, because somewhere, there are people looking for dream like I was three years ago", Nam shared.
Three years ago, Nam studied business administration in Taiwan (China). It could be the expectation of his family and many friends in his age. Nam's parents tried a lot to support him study abroad, although the family's finance is average.
"I am similar to other high school students. At that time, we did not have good career orientation and living skills. I just focused on graduating from high school and passing the college entrance exam.
Due to lack of guidance, Nam did not know what he wanted to do. So, he followed his parents' choice, studying abroad. Nhat Nam studied two years in Vietnam and two years in Taiwan. His family believed that just getting a degree will give him a good job.
However, studying in Taiwan, Nam gradually realized the mistake of living without a goal, because Nam met a lot of passionate friends. They focused on studying and researching on their fields with all heart.
 "I have met many people, a lot of modern thinking so I decided to find my dream. By chance I had learned about a designer contest then I dropped out of school and began to study drawing at the dormitory in order to pursue designing. Because looking at artworks, I felt that everything inside me told that "I want to do the job", Nam said.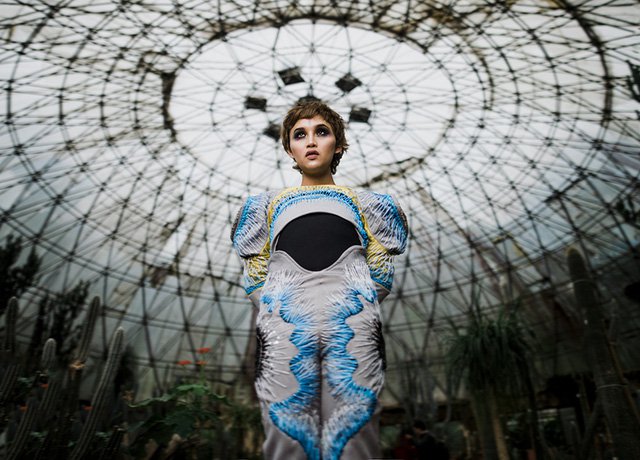 A Design by Bui Nhat Nam after one year of professional fashion design.
After that, Nam has considered carefully then decided to pursue his passion. While his family did not know, Nam planned to save money, returned home to persuade his family to follow his passion.
Before that, Nhat Nam has ever felt that he loves fashion. "I have dreamed of making clothes for Lady Gaga when I was 11. It was just my dream, I did not know how to start. I was really passionate about fashion when staying at a hostel in Taiwan. I listened to my hunch and have been learning since the moment. "
Returning to Vietnam, his family quickly realized that Nam had left school. His mother got angry and forced Nam to finance himself. Relatives and his friends tried to advise him that he was going a wrong way.
"There are many successful people said that I am wrong. However, I just think that they are not me, they do not work like me. It is very difficult to keep my opinion. My relatives always considered me "a spoiled child"- spending money of my family and thoughtless because dropping out of school is a terrible thing in Vietnam. But I don't care what they say, I do it myself go and gradually people will realize that they are wrong", Nam shared. Nam took a lot of time to convince his parents, especially his mother. The way used to persuade his mother is to make her daily clothes. "Firstly, I made clothes with comfortable materials. And gradually, my mom likes my clothes more and she has become more confident with them."
I understand psychology of the crowds, if there is something different, they are away from it, but I patiently design clothes for my mother and finally I am successful. The difference is always eliminated, but if you are enough brave enough to listen and continue to your passion, then other people will gradually open their heart."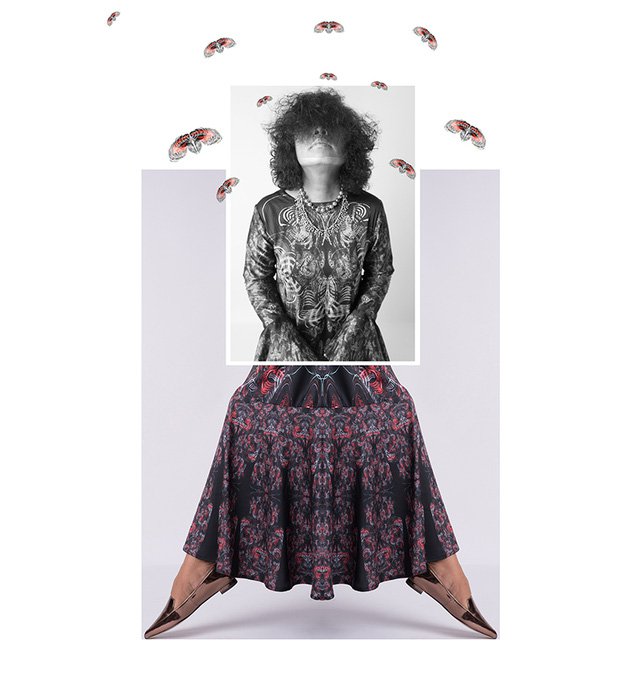 Nam's mother was persuaded by her son. She has become his model
Along with convincing the family, Nam studied sewing school and tried to find a job. I have to do a lots of work."Firstly, I was looking for jobs relating to fashion, but due to lack of qualifications and experience, I only worked as a seller in some fashion shops. I have worked as an English teachers, gardener, waiter, etc. Every job teaches me different things.
When I was selling clothes, I dreamed of having my own shop. Working in the garden, my passion has been increasing. Working at restaurants, I had opportunities to interact with many rich people and I want to like them all. ", Nam said. Nam had more opportunities to follow the fashion industry because one of his friends offered him work as an interpreter for the fashion brand. Gradually, she realized that Nam is very potential in this field so she assigned this task for him. His mother also recognized his seriousness and the future of his son. Therefore, she discussed seriously with him and decided to invest a small amount of money to open a shop for him.
After a year of self-study about design, Nam has desired to continue professional learning so he try to apply for scholarships to the college.Nam has prepared a very thick porfolio containing all the photos of his designs that his mother modeled, along with a CV for scholarships sent to the London College for Design and Fashion - Hanoi. Fortunately, Nam won a scholarship of 50% tuition fee. "I'm very happy that everything I've done here is accepted and my lecturers can see the beauty in my projects. Previously, I opened a small shop and most of customers were my friends.  I did not know how to market my products, just tried to make them happy and next time they introduced my shop with their friends, slow but sure. Then, I have to temporarily close my shop to focus entirely on my studies", Nam said.
After one year studying at LCDF-Hanoi, Nam has introduced the first collection and joined a mini exhibition at his college. Ms. Donna Bramhall, Nam's teacher said: "He is a very creative student and always keeps moving. I highly appreciate him because he has studied himself and opened his own business. In the class, he often discusses with me and gives his own views, sometimes it opposites to me, but I still appreciate his ideas and passion.  Although it is difficult to become a professional designer, Nam is very optimistic. He said "Everyone says I am a dreamer. But I dare to dream. In the next few years I want to continue studying in the UK."
I want to take more challenges and if I can prove my abilities in the international environment, l will have more opportunities."
Mai Cham / Dantri.vn