This page is also available in English
When traveling to a city or a country, people always say that you should visit museums in order to learn more about the place. But even in Hanoi where we live, have you ever visited Vietnam National Fine Arts Museum, Hanoi Museum, or Vietnam Museum of Ethnology? When talking about museums, most of young people consider this as a place for seniors or researchers only. So what museums can do to become more attractive to young people?
This is one of the projects for our Graphic Design students last term. With creative thinking and the skills learned about motion graphics, photography, collage, drawing, to name a few, the future graphic designers have created works that stimulate excitement for young people who are interested in culture, art, and history.
Let's take a look at some of the works:
Inspired by a recent visits to Vietnam National Fine Arts Museum, Pham Ha An has integrated some of the famous Vietnamese paintings with funny and interesting expressions of young people these days .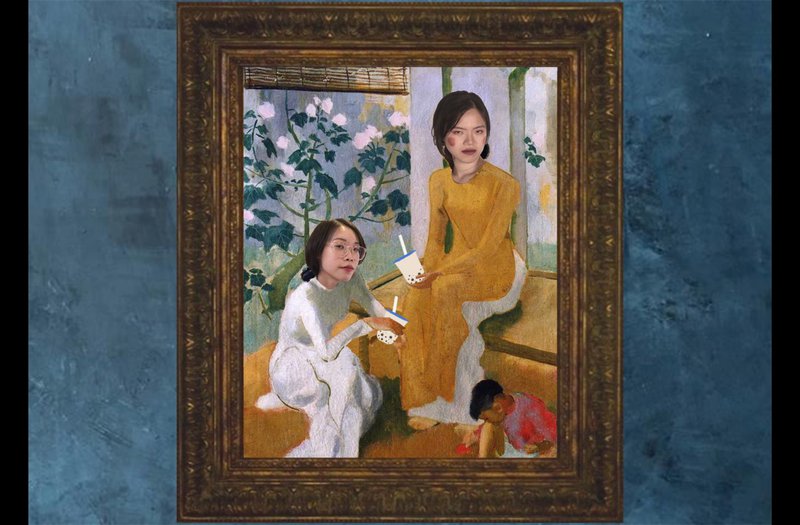 "Two girls and a boy" (Tô Ngọc Vân) are… dringking milk tea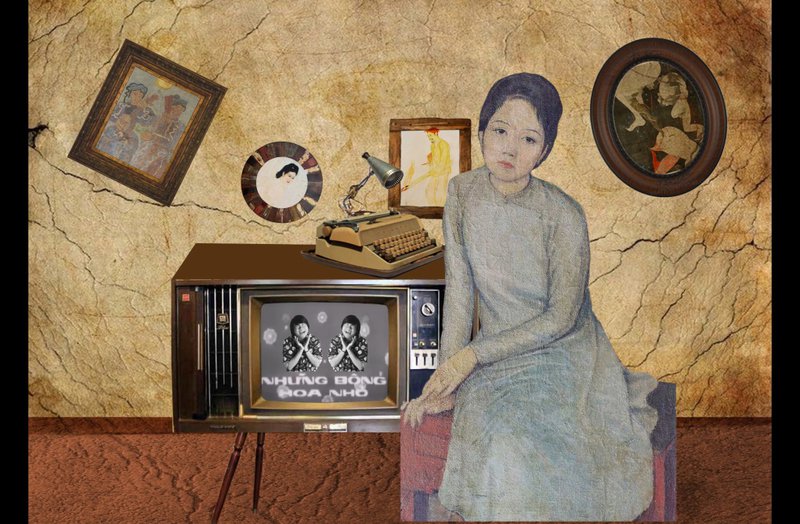 " The lady from Hue" ( Mai Trung Thứ) is… watching TV
With the project "WHAT IS ACT?", Vu Viet Anh was inspired by the customs of the ethnic people on display at the Vietnam Museum of Ethnology. Viet Anh wants to stimulate the curiosity of young people and inspire them to learn about the traditional culture of Vietnamese ethnic minorities.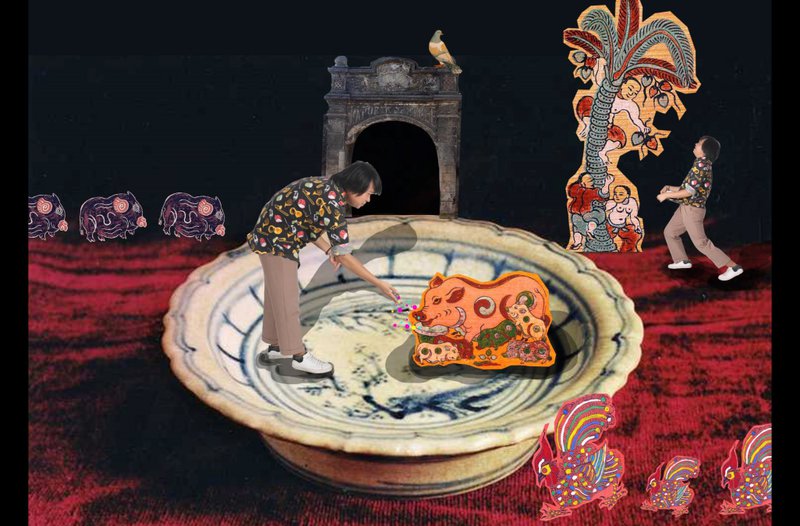 Vũ Việt Anh visits Dong Ho village with famous folk paintings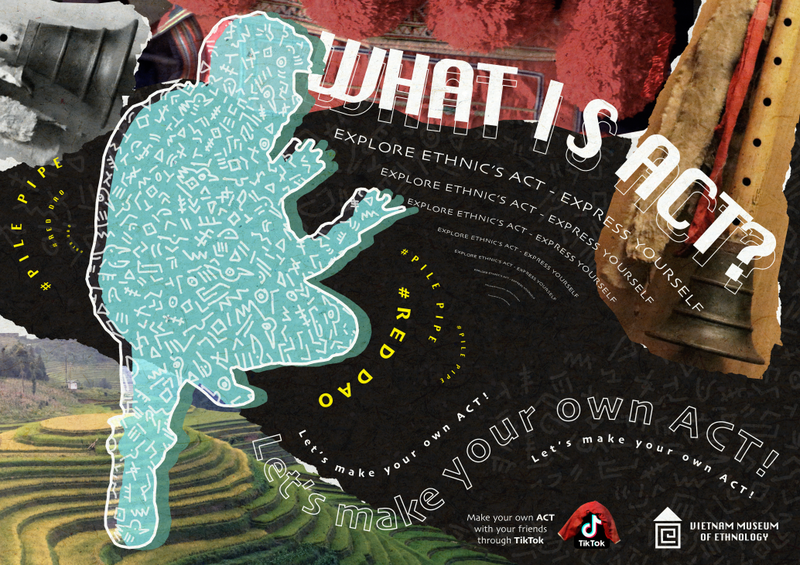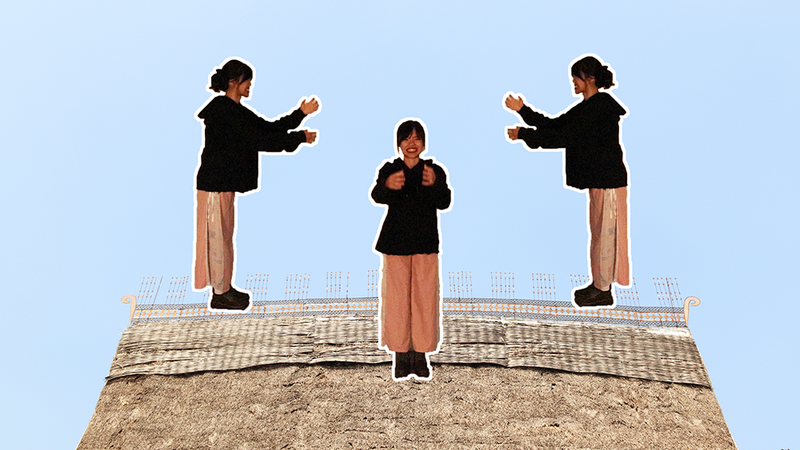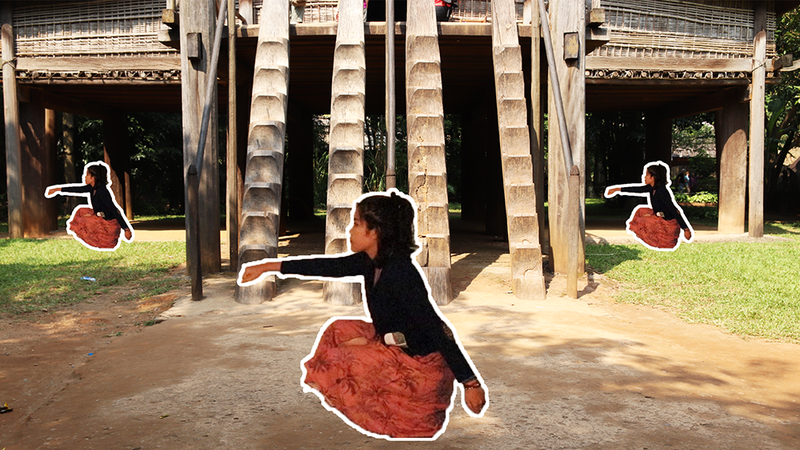 Interesting images about daily activities of ethnic minorities will be attractive to young people
With this project, Vũ Việt Anh expects to inspire young people to visit museum and also to participate in related events and activities to explore and understand Vietnamese culture better.
The works of Nguyễn Phương Mai takes people to the Vietnamese Women's Museum with images and words praising Vietnamese women who are always resilient, loyal and resourceful, from Hai Ba Trung leading their army to fight against the enemy from the North to modern women these days who are busy with office work but still manage to be responsible as moms and wives.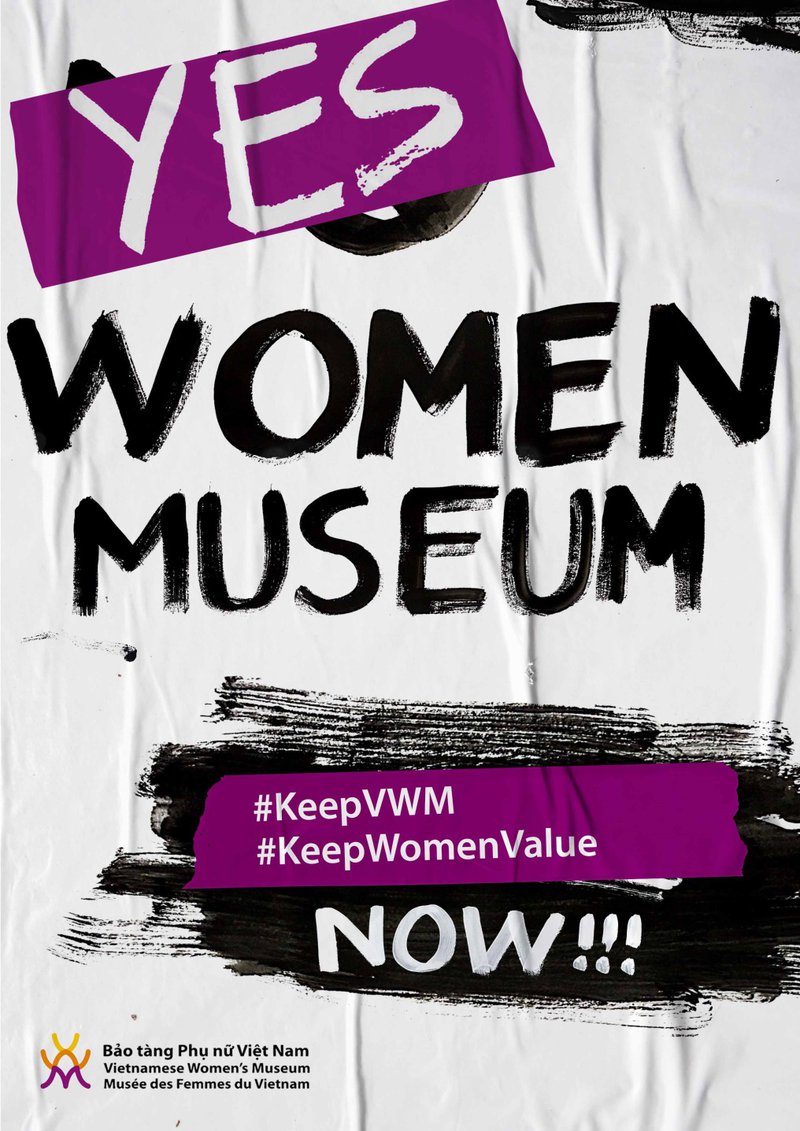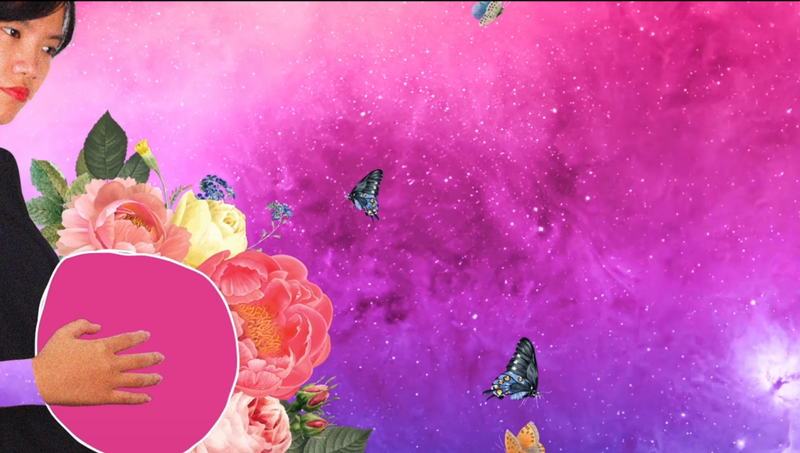 Vietnames women who carry a lot of responsibilities as moms and wives…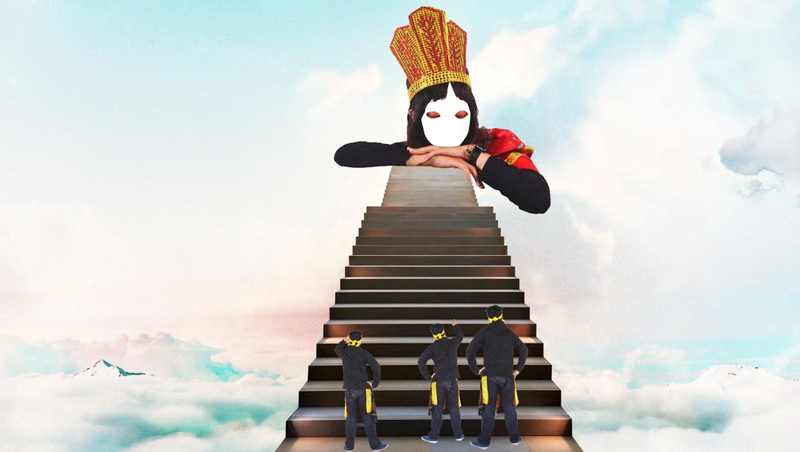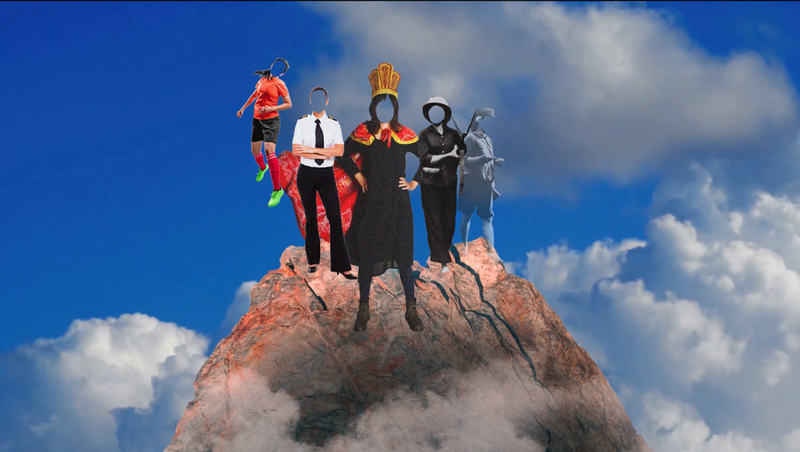 But they are always capable "to be good at both roles, work and home"
Also inspired by Vietname Museum of Ethnology, Nguyễn Vân Anh and Vi Huyền Linh have brought the cultural images of ethnic minorities closer to modern young people.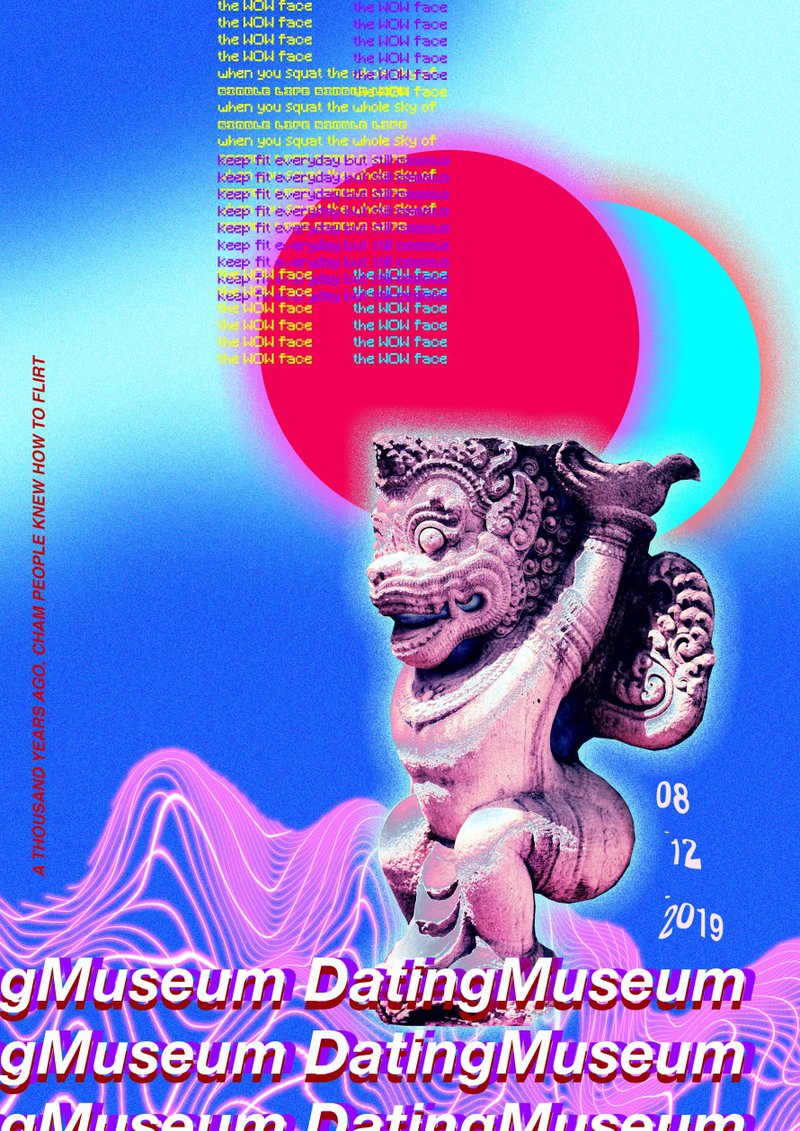 Vi Huyền Linh shared : "With this project, I would like to set-up a pop-up exhibition in the Vietnam Museum of Ethnology. The exhibition will display traditional Chăm ethnic group sculptures and reliefs as long as funny, modern graphic works inspired by those traditional Chăm schulptures. Through this work, I expect the museums to becomes a friendly, shareable and contemporary place for people to visit and feel comfortable."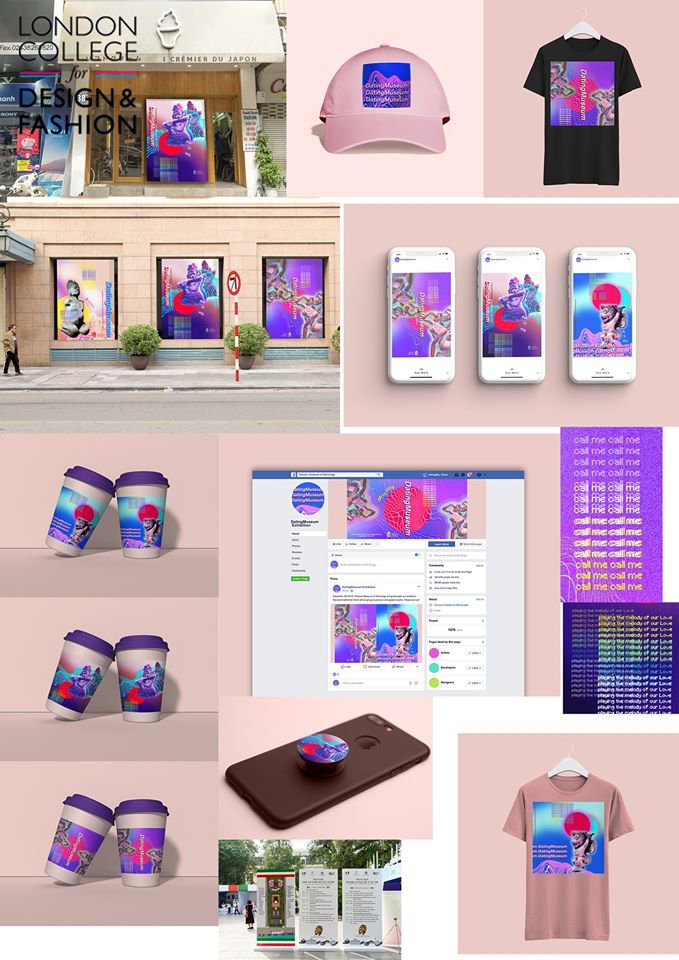 With attractive images and colours to young people and eye-catching typography and composition, Vi Huyen Linh expects to bring to the Vietnam Museum of Ethnology some POSMs such as t-shirt, cap/ hat, coffee cups, bookmark, tote bag, etc. ..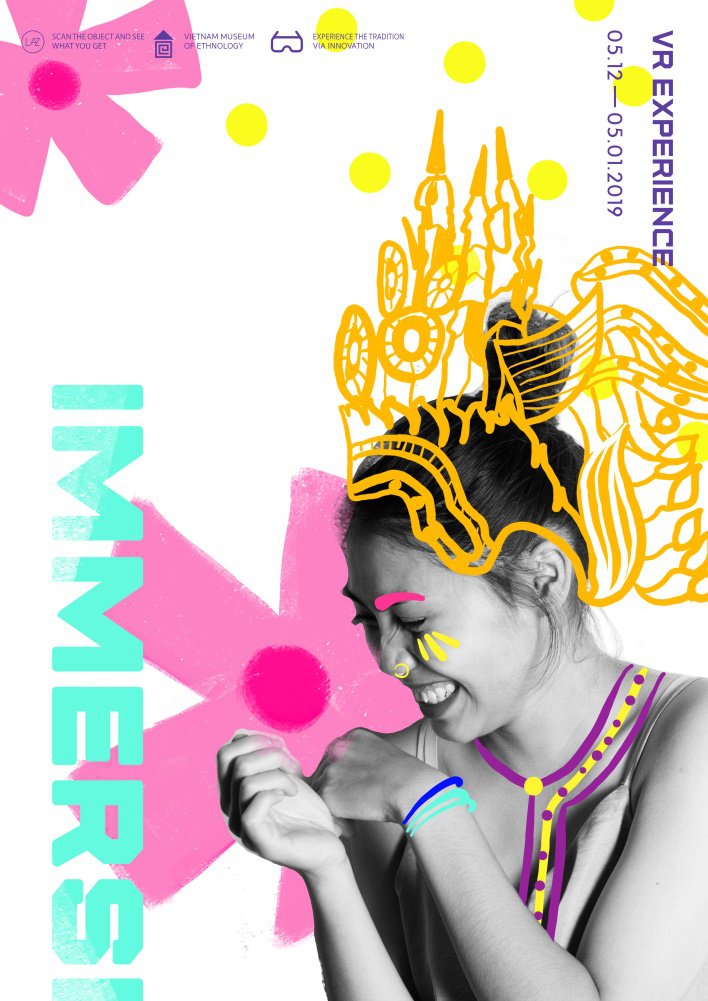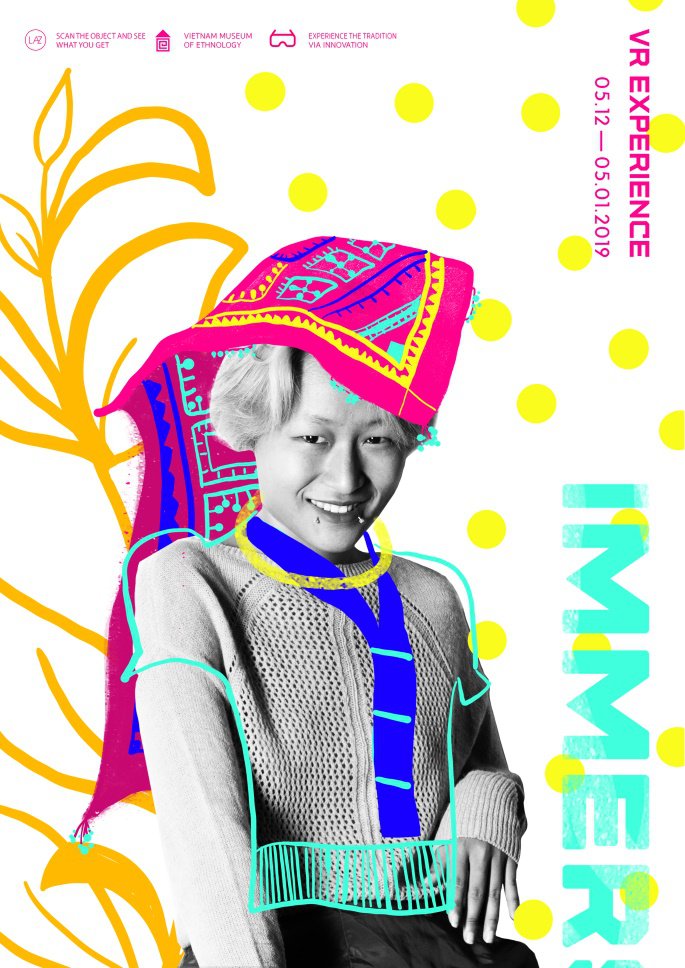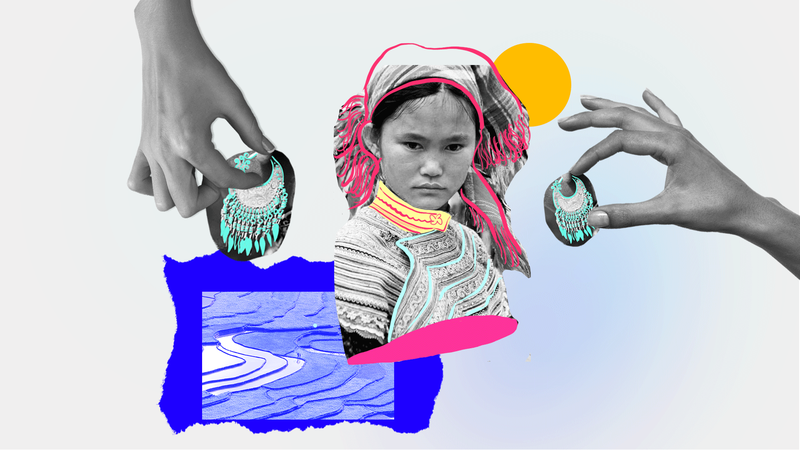 Vân Anh's projects attracts young people by colors and effects
Hopefully, these interesting creative ideas of the Graphic Design students will soon be applied so that museum can become an interesting place for young people to come for entertaining and also studying.