This page is also available in English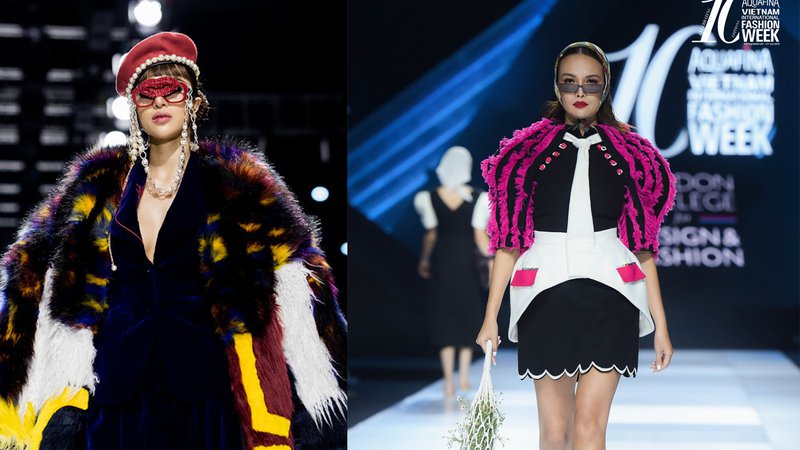 These are fashion collections from the graduate designers at London College for Design and Fashion - Hanoi. The collections were thoughtfully selected by Ms. Trang Le – CEO of Vietnam International Fashion Week.
Please take a look the best fashion collections on the runway of Vietnam International Fashion Week 2019!
Ms. Trang Le - CEO of Vietnam International Fashion Week with Luu Viet Anh – LCDF Hanoi graduate
Designer Luu Viet Anh with Toucher
Inspired by Queen Nam Phuong'style and the movie "L'amant", Toucher is a brand new perspective based on the history. Each design is a combination of street style fashion and Vietnamese traditional accessories which are heavily exploited throughout the collection.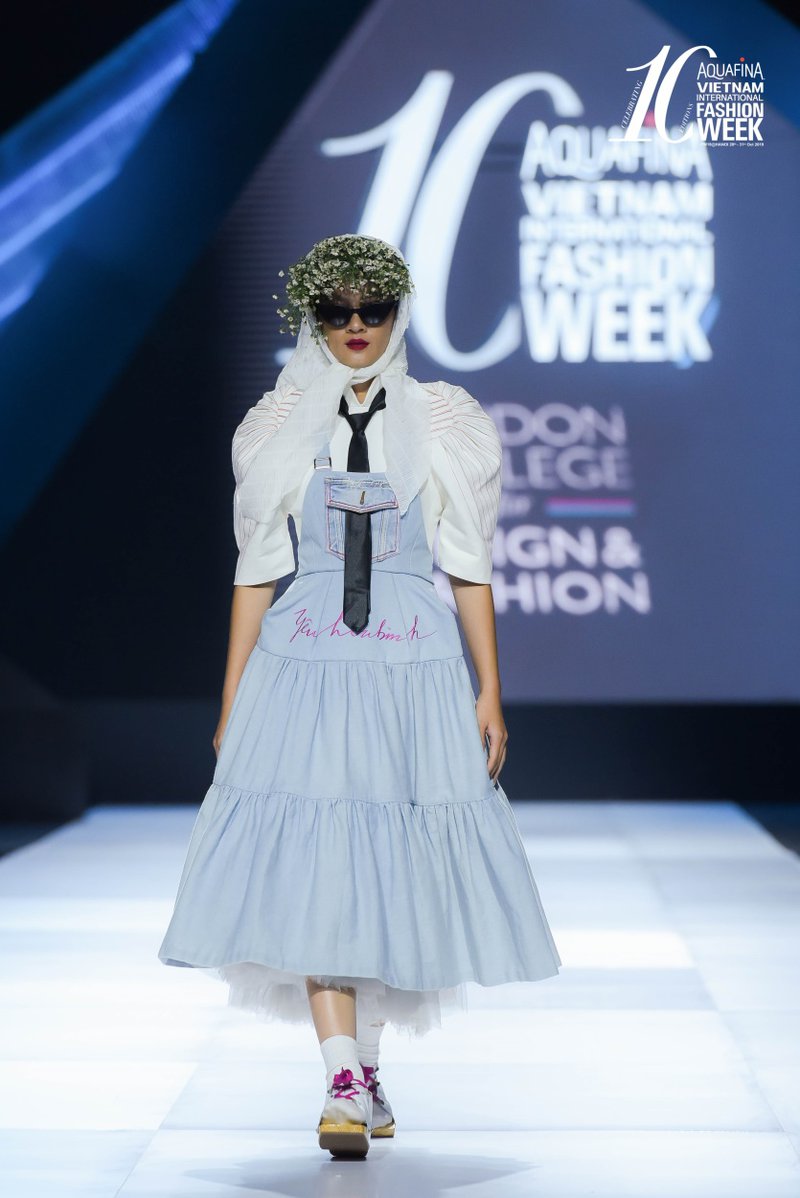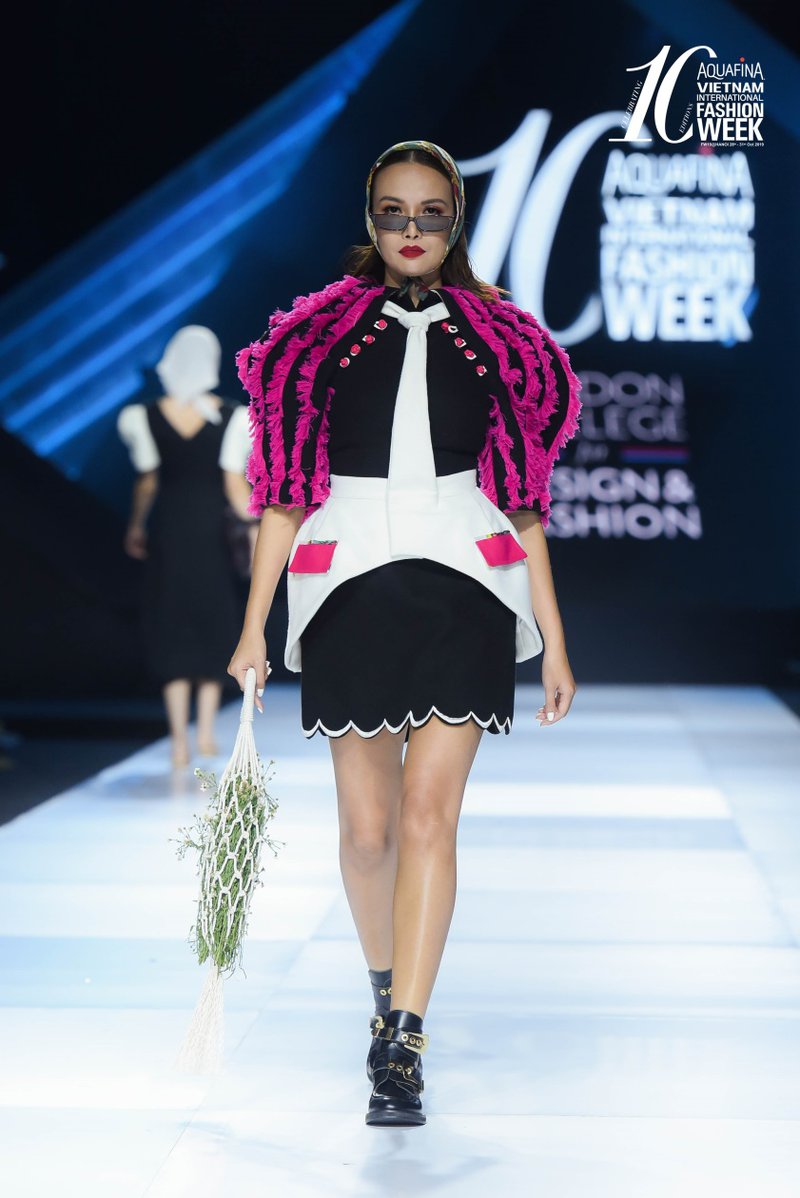 The garments feel young and contemporary
Clever pattern cutting skills highlighted against a fresh and engaging colour palette.
Designer Nguyen Phuong Thanh with Our grey
The collection's about the people who're struggling with negative feelings. They have to face the fear, loneliness, panic and desperation. But they do not get stuck in that darkness forever. Each garment symbolizes each step closer to the positivity.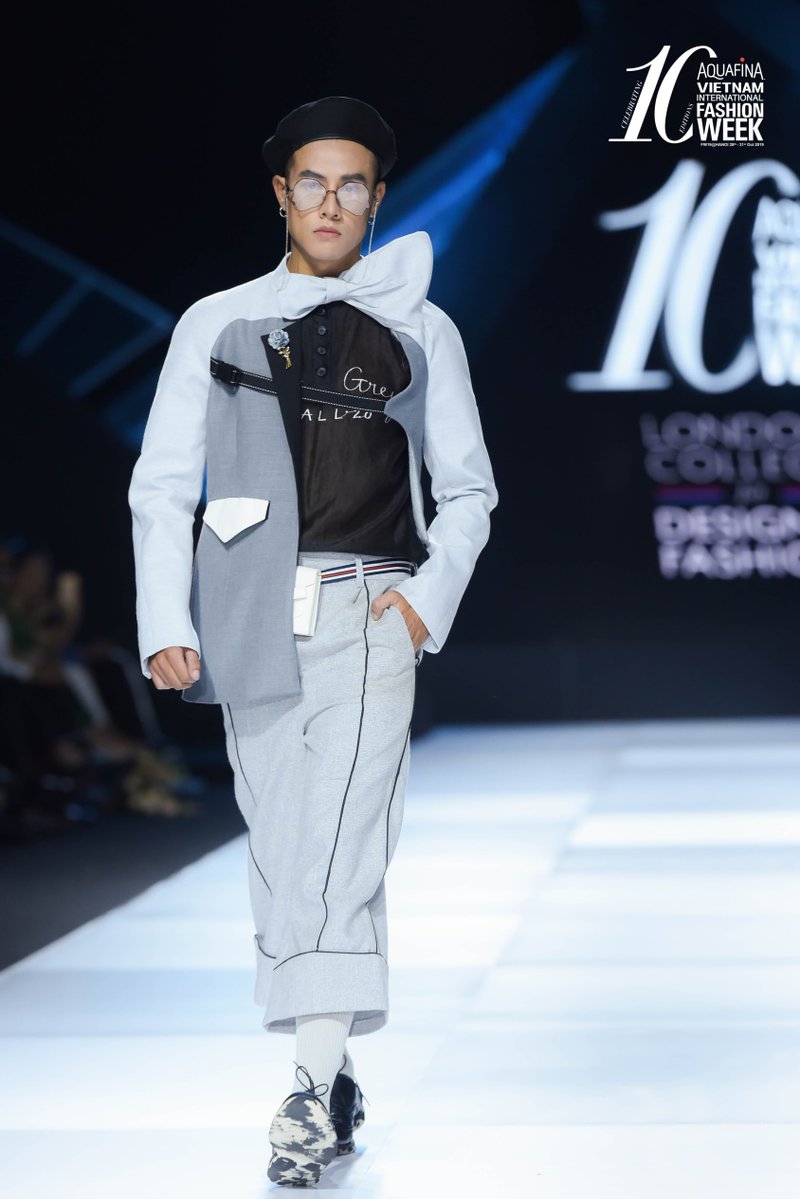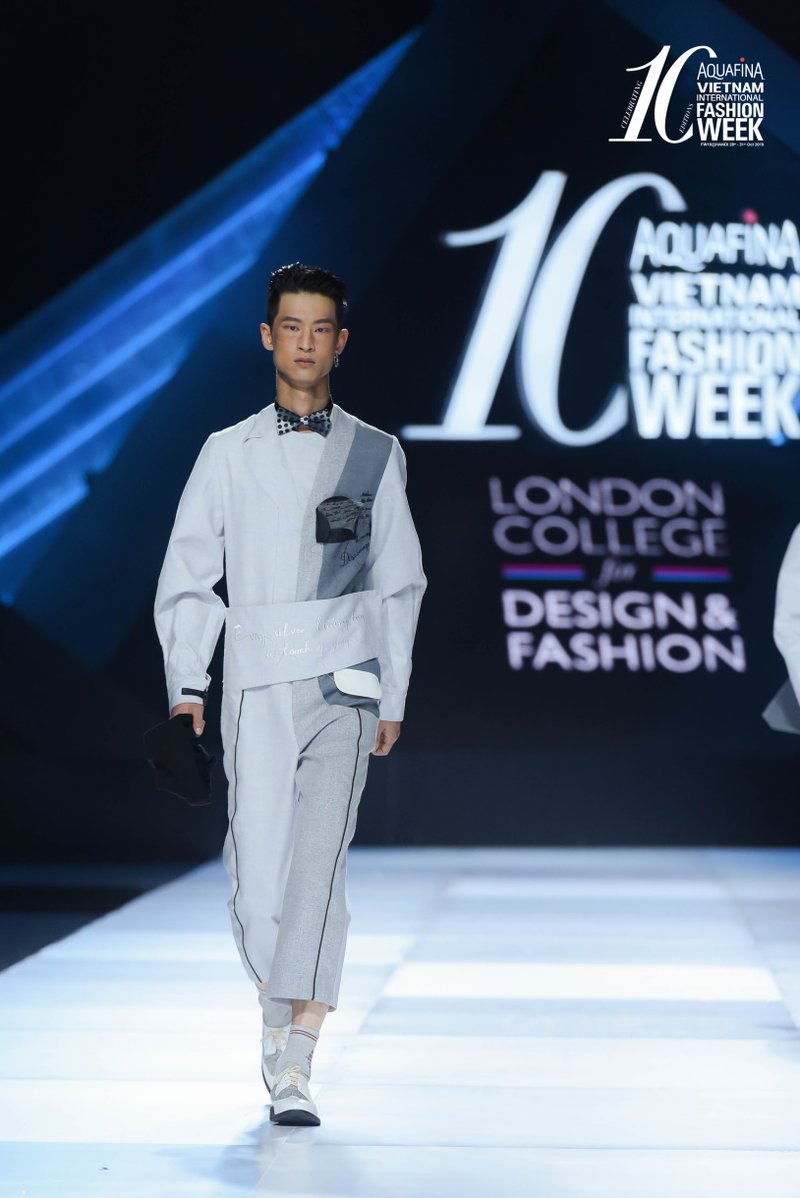 The color palette t turns from grey dark shades to brighter and pale pink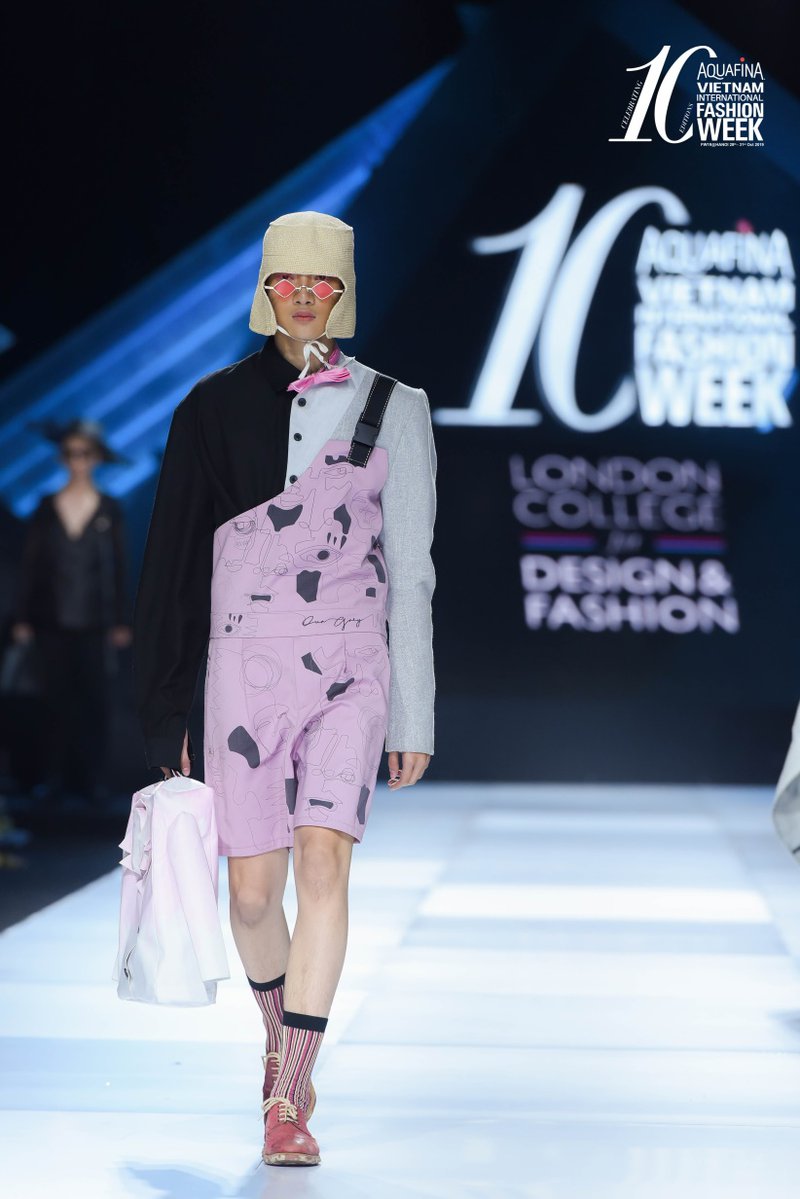 The silhouettes also become gentle and more relaxing
Diep Linh Tran with BB Infinity has been developed from the cultural phenomenon of the Star Wars films. The silhouettes draw inspiration from the robots and aircrafts that feature heavily in the movie.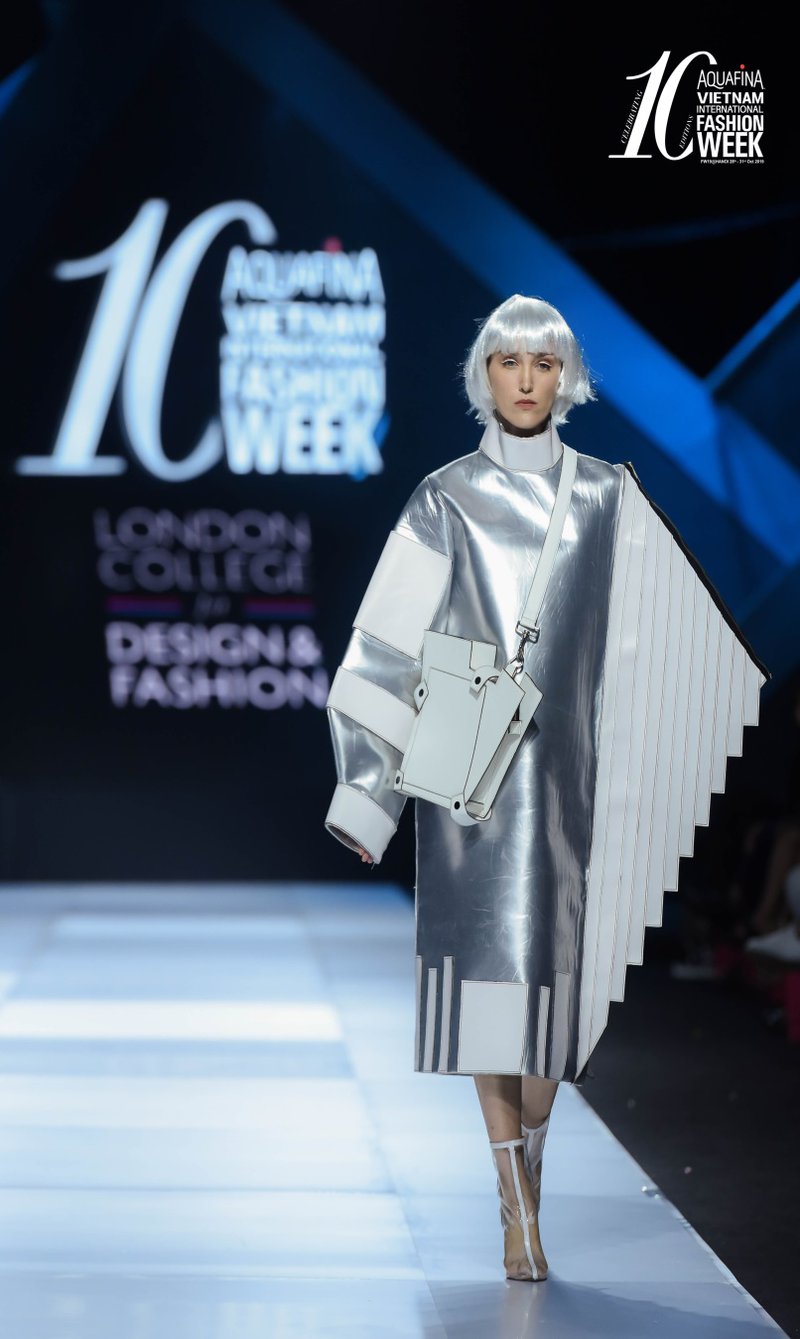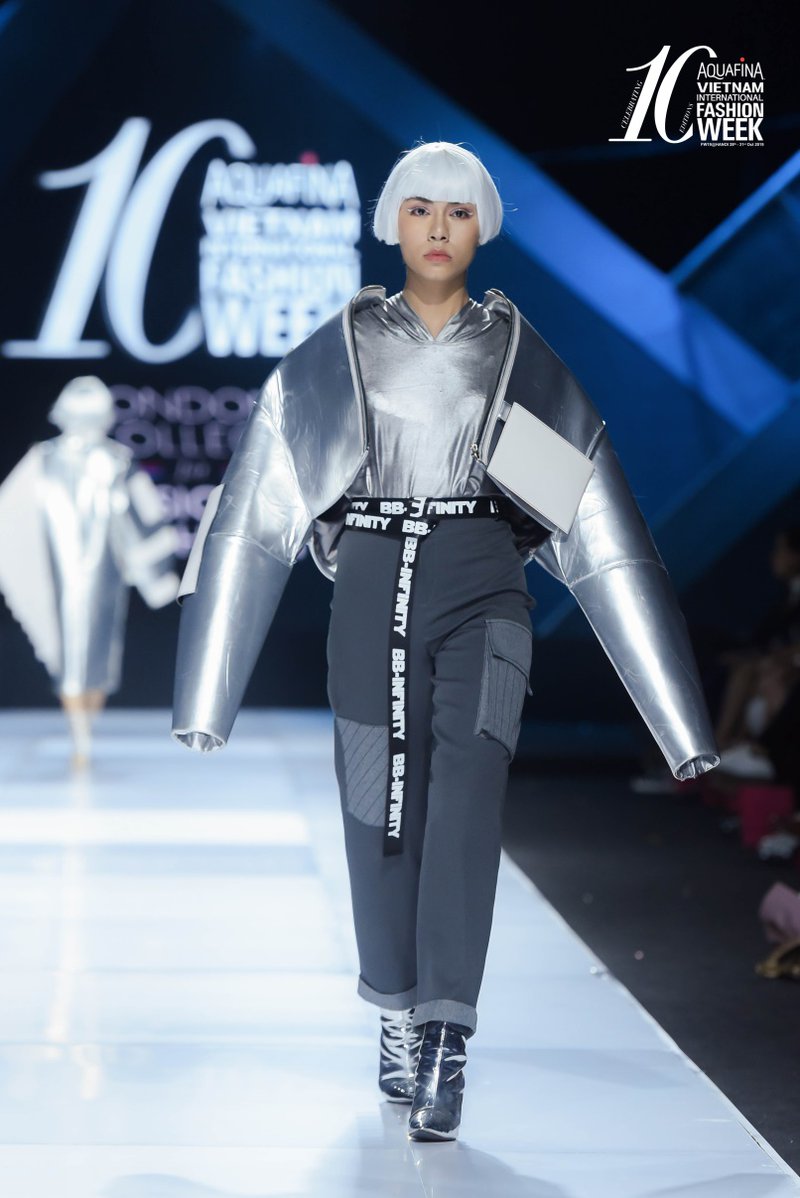 Colour palettes echo the concept with the use of silvers, greys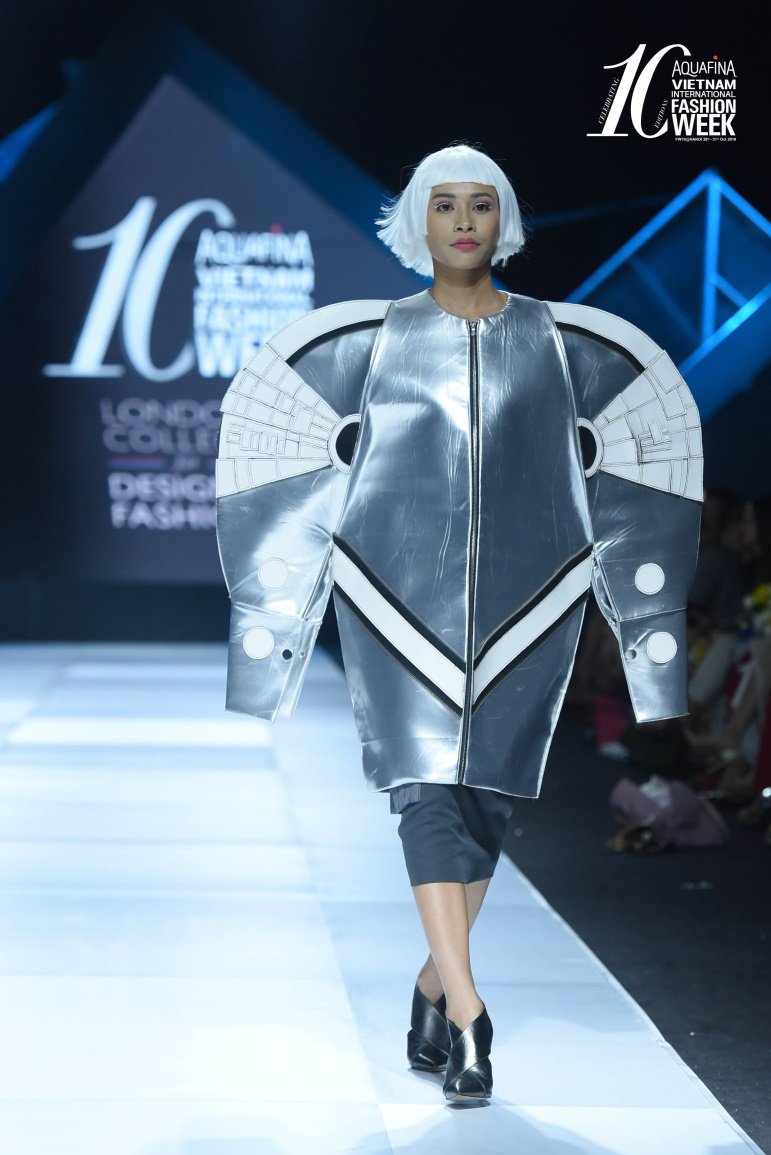 Metallic leather patches ultimately leading to a futuristic and compelling street wear collection.
Nguyen Thuy Tram's collection "Nerdy Level up" is a celebration of positivity, personality and fun living.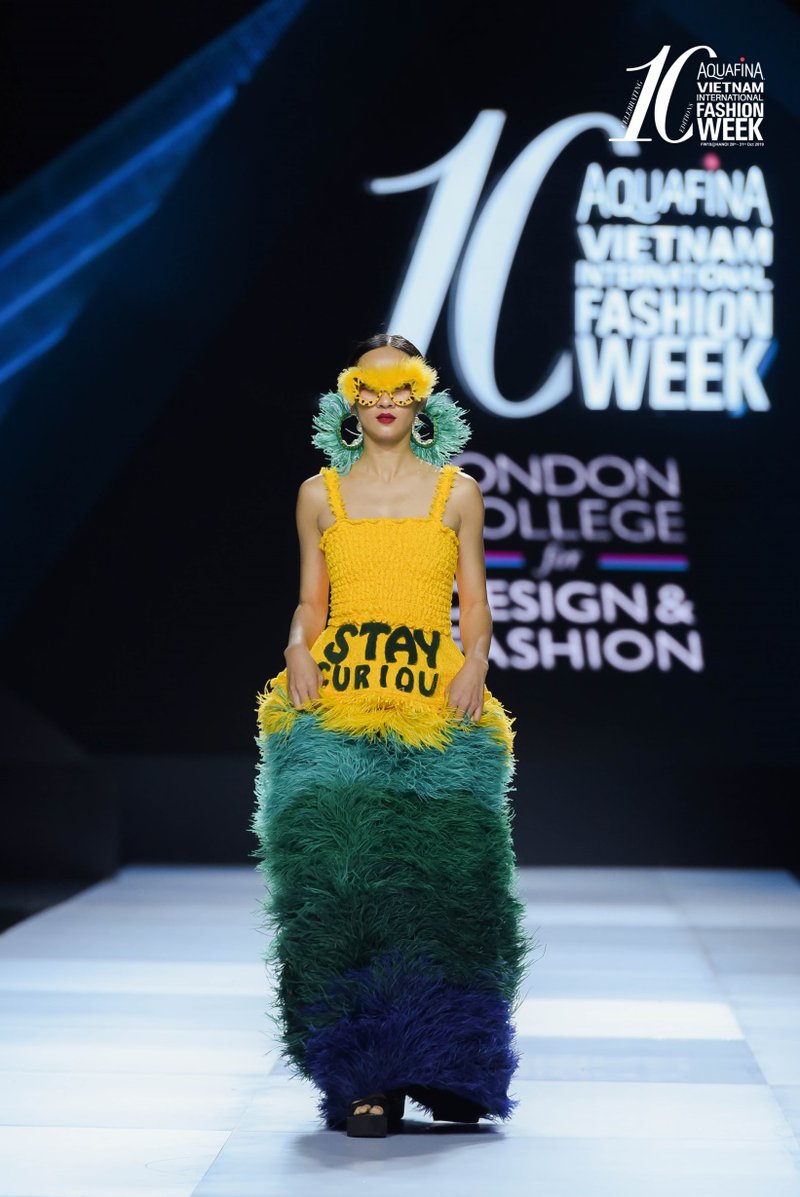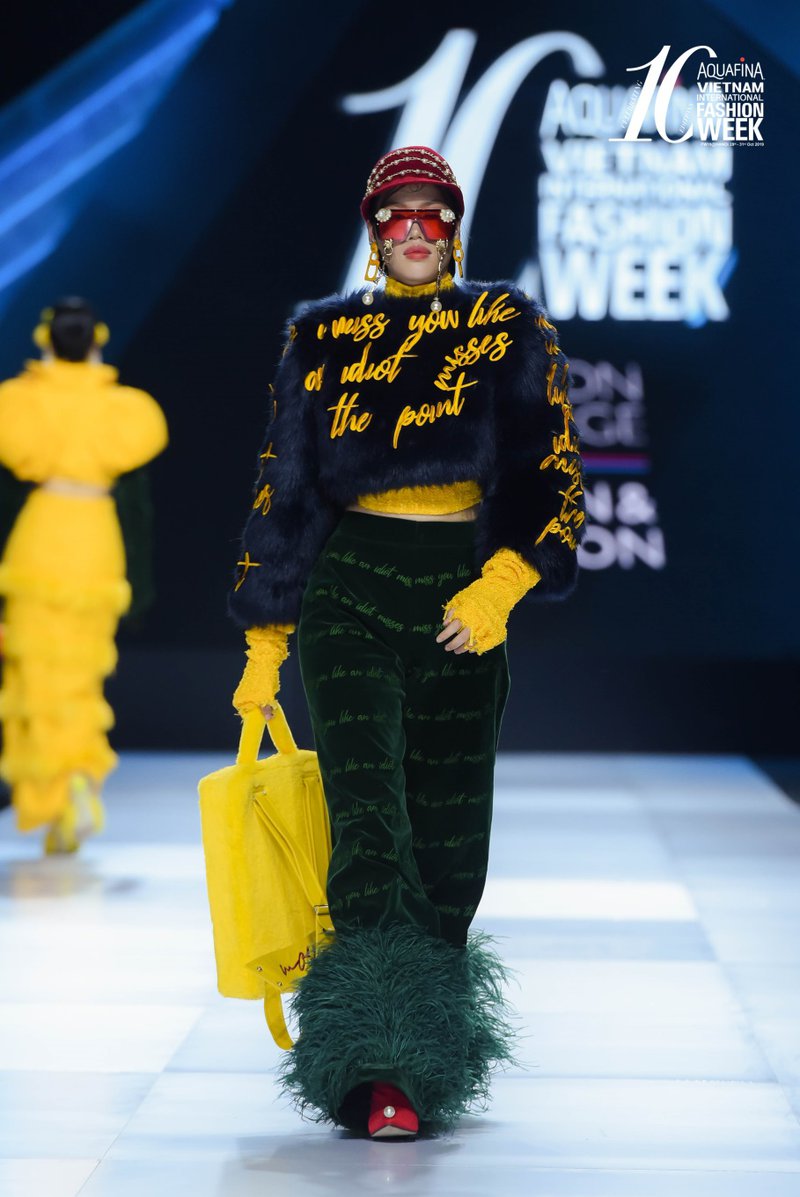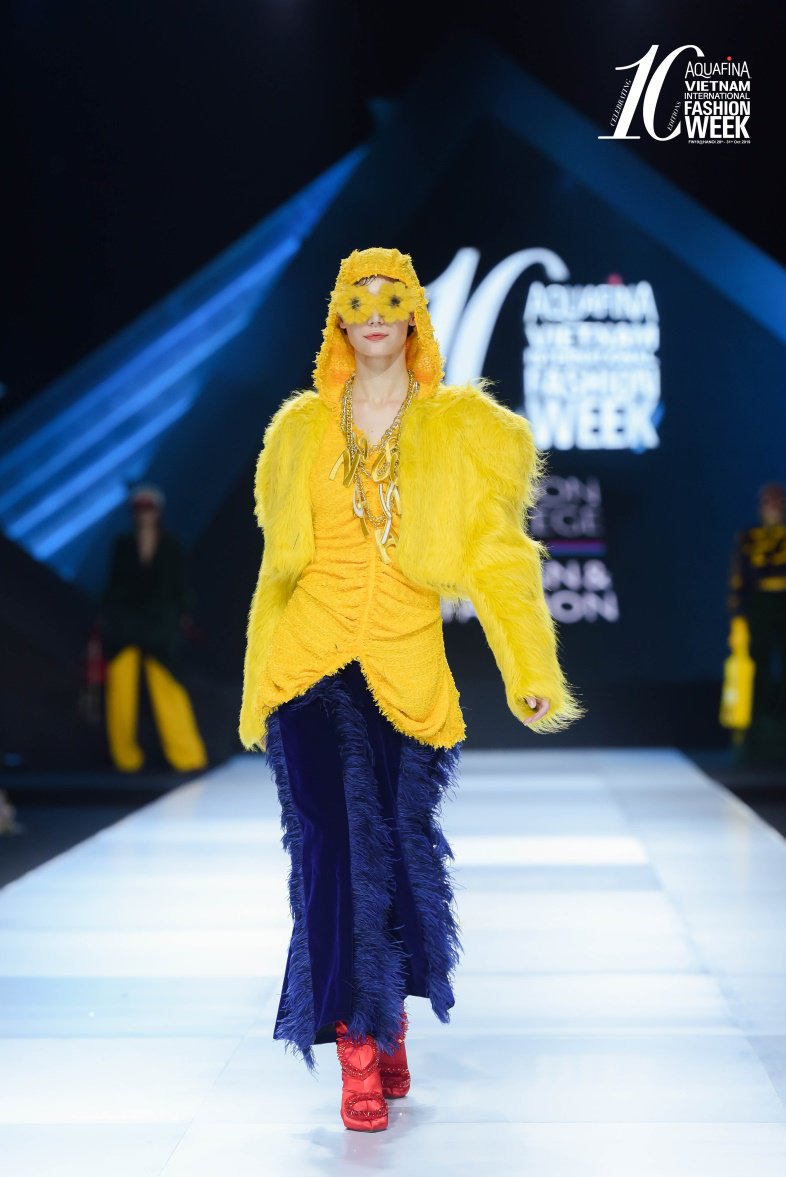 Garments are bold in colour, with bright reds, yellows and teal blues, heavily adorned and decorated with fur trims, clever catch-phrases and statement accessories
"Tricksters' fairground" by Mila Khay is inspired by hacktivism, a modern way of rebellious individuals that use technology to effect a social change. Combining elements of graphic prints and patches inspired by the unapologetic manner of the punk movement.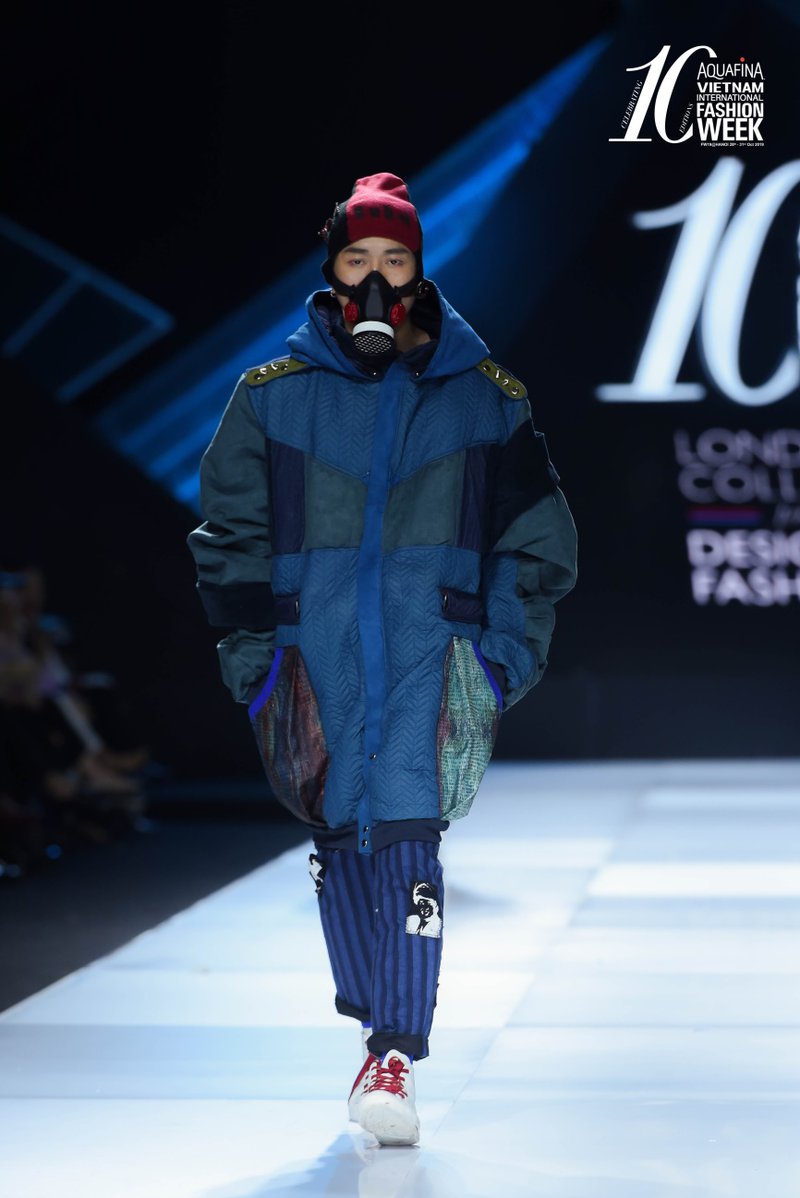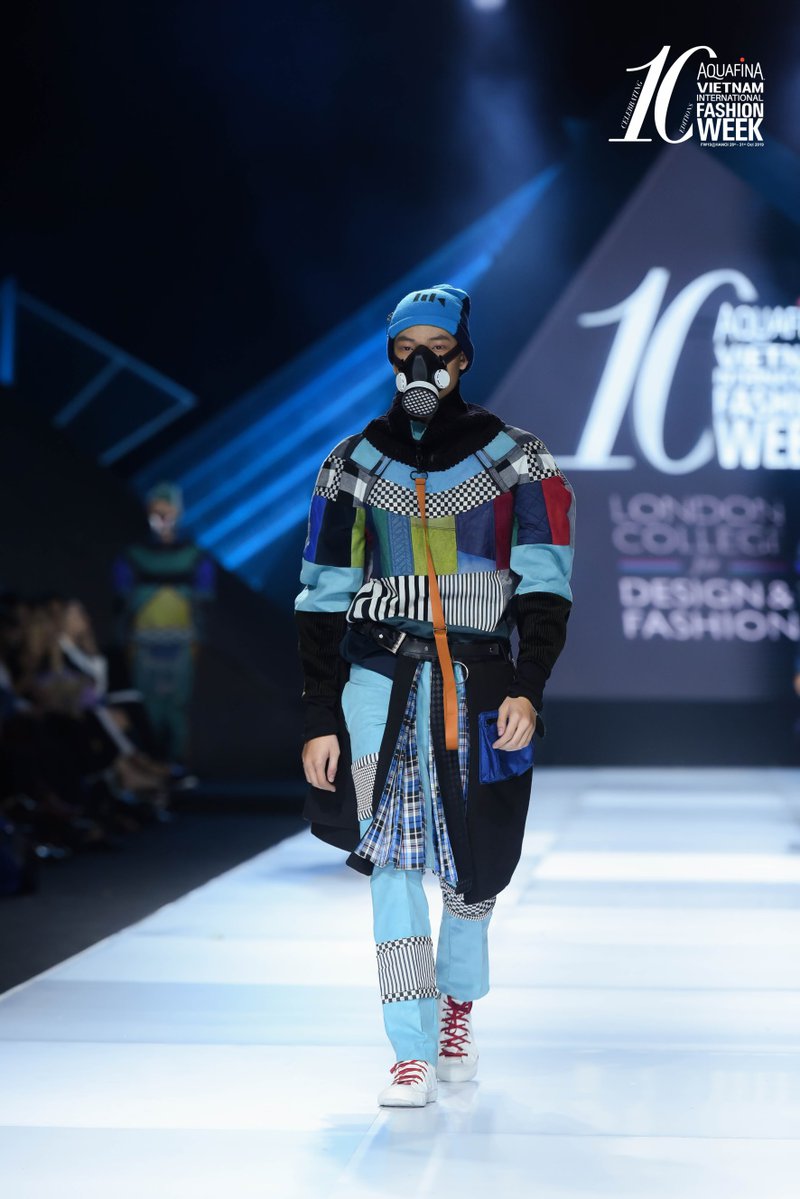 The colour palette is largely inspired by the image of a vintage "no signal" TV sign used in the 80's in Europe, and the white noise TV "snowy" screen, when there was no program emitted.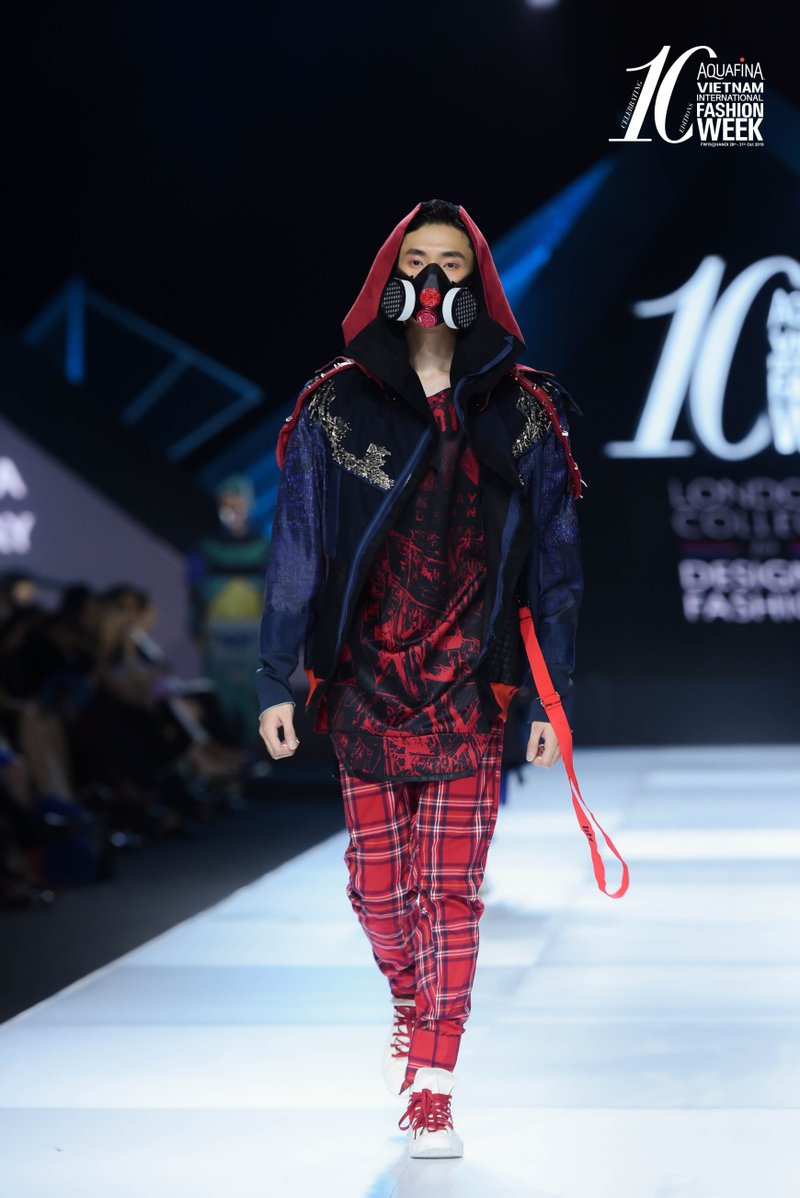 Recycled fabric like denim, quilt, tartan, and leather was combined spontaneously.
"Tomorrow" by Kieu Bao Tram focuses on the underlying theme of courage and cherishing life.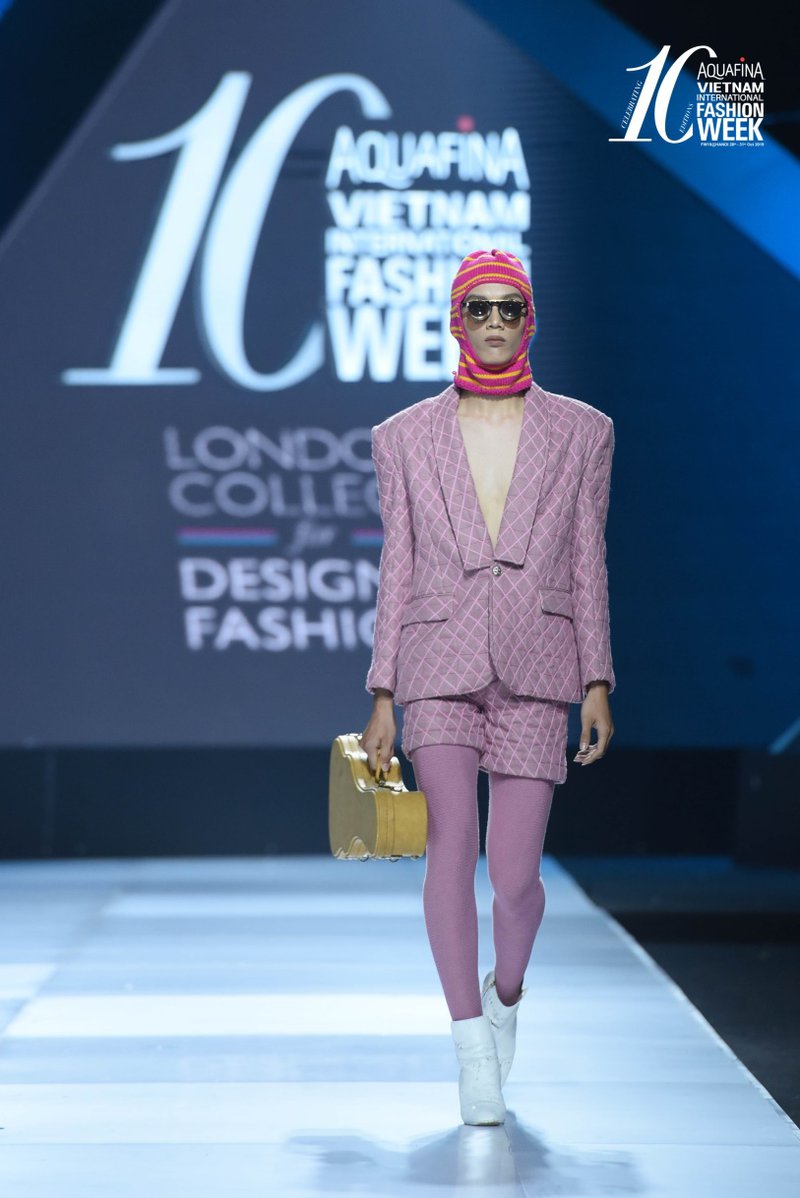 Key features include strong shoulders, oversized garments and knitted accessories.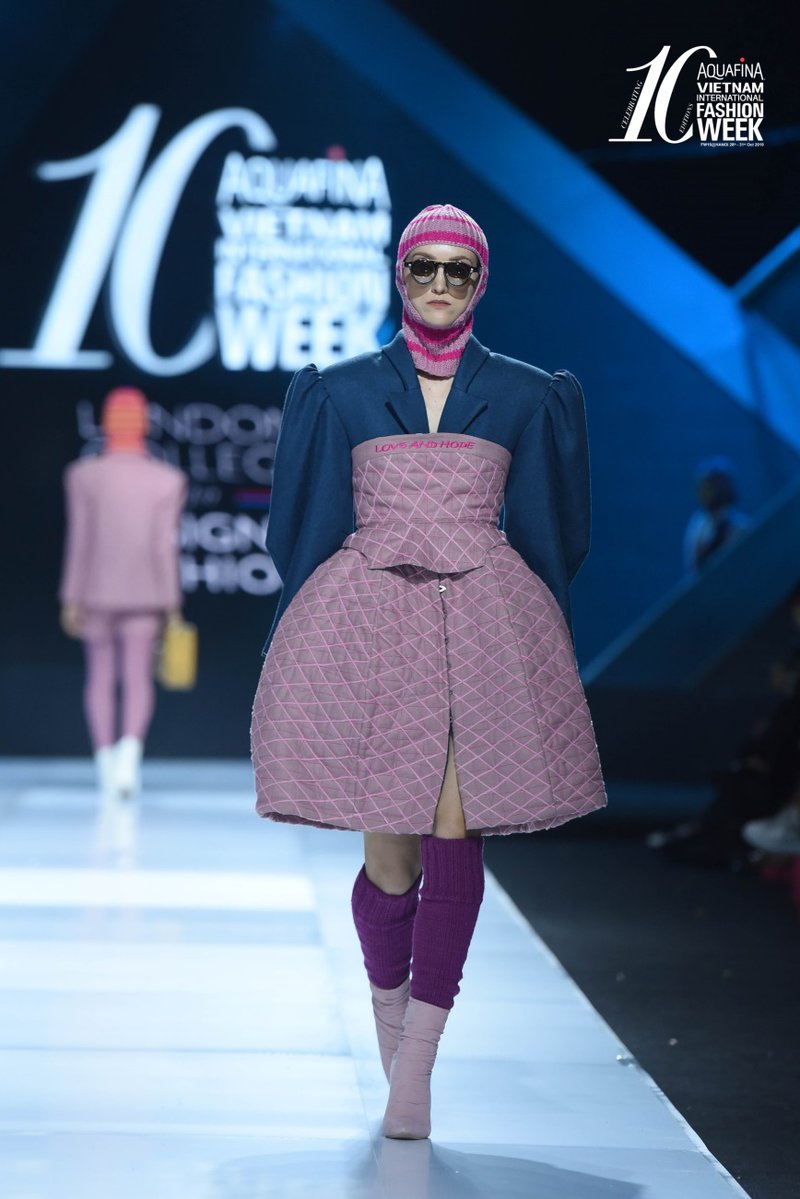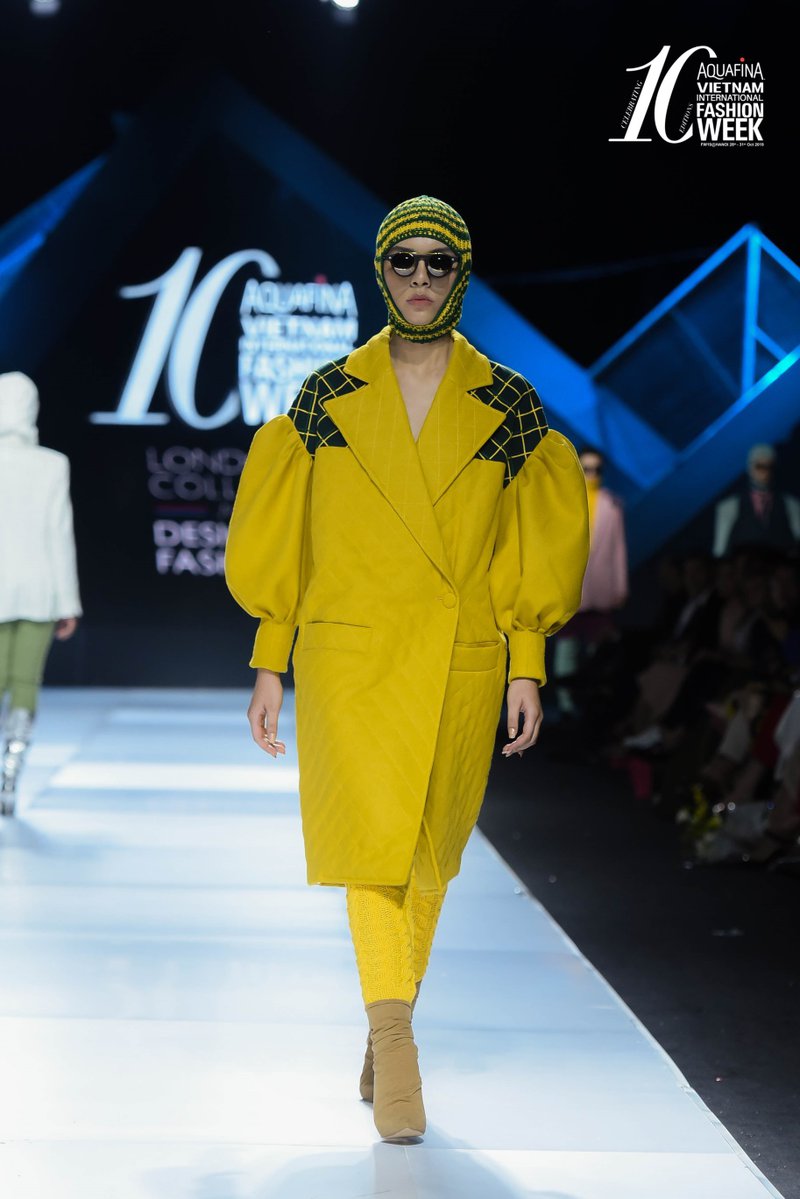 Quilting, embroidery and prints are also heavily featured alongside colour tones of pinks, yellows, blues and greens