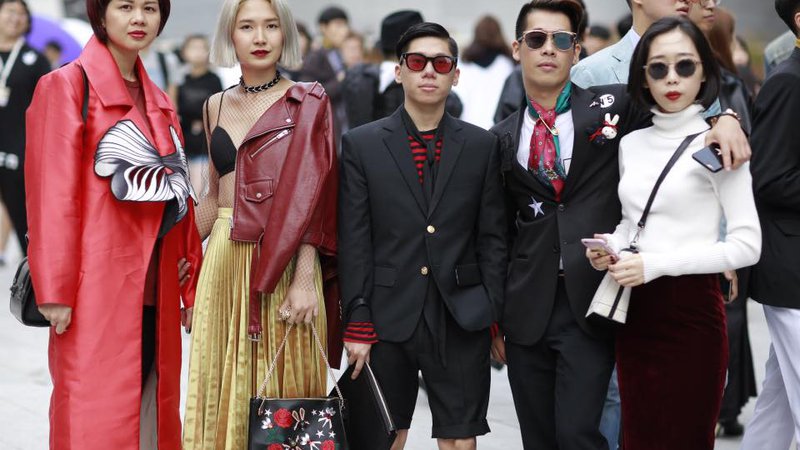 Graduating with a Fashion Design major, what can you do? One of the "hottest" job trends that many young fashion students wish to pursue as Fashion Stylist. Let's have a chat with our 9x girl from LCDF who has just won a stylist contest, to find out more about her fashion journey!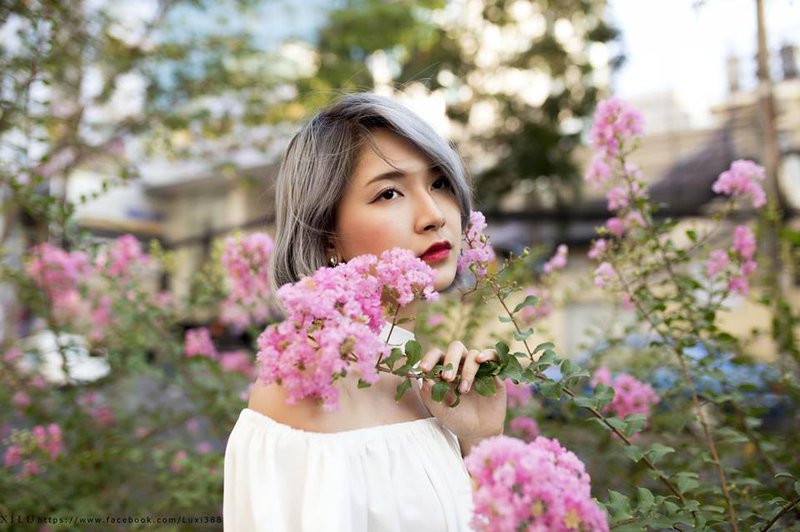 Le Lan Huong, known as Xi Trum (the Smurf) has been reputably famous within Hanoi fashionistas, bringing along with her casual lifestyle and many enjoyable experiences. Lan Huong shared, "Improvisation is a sudden inspiration occurring while you are in the middle of something. For me, randomness is when I see something or someone that immediately excites me and embraces me to capture that moment."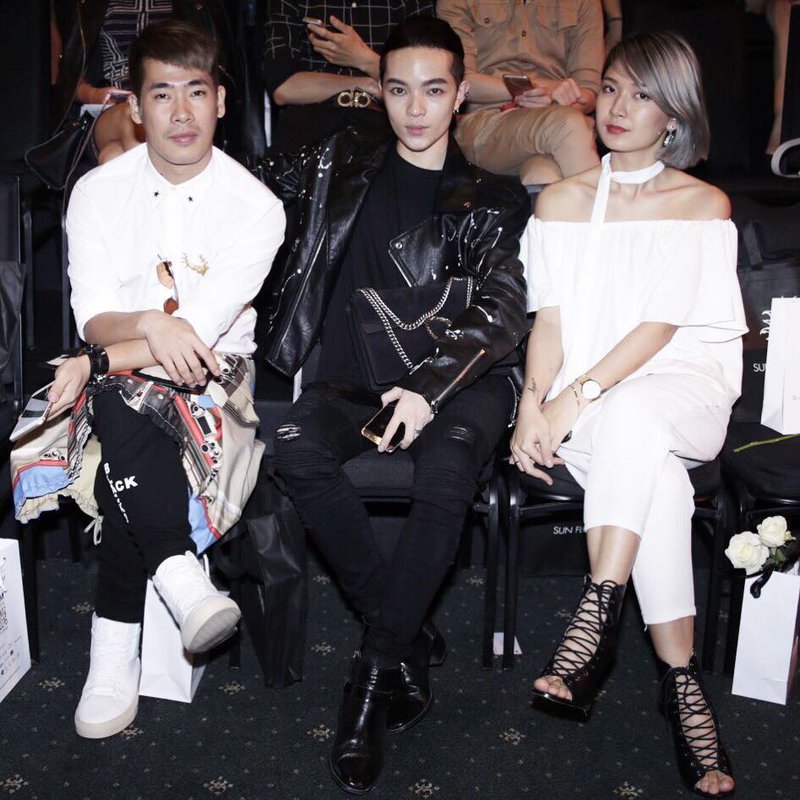 Lan Huong loves creating her hairstyles based on latest trends and her hobbies, explaining her chic looks at national fashion events.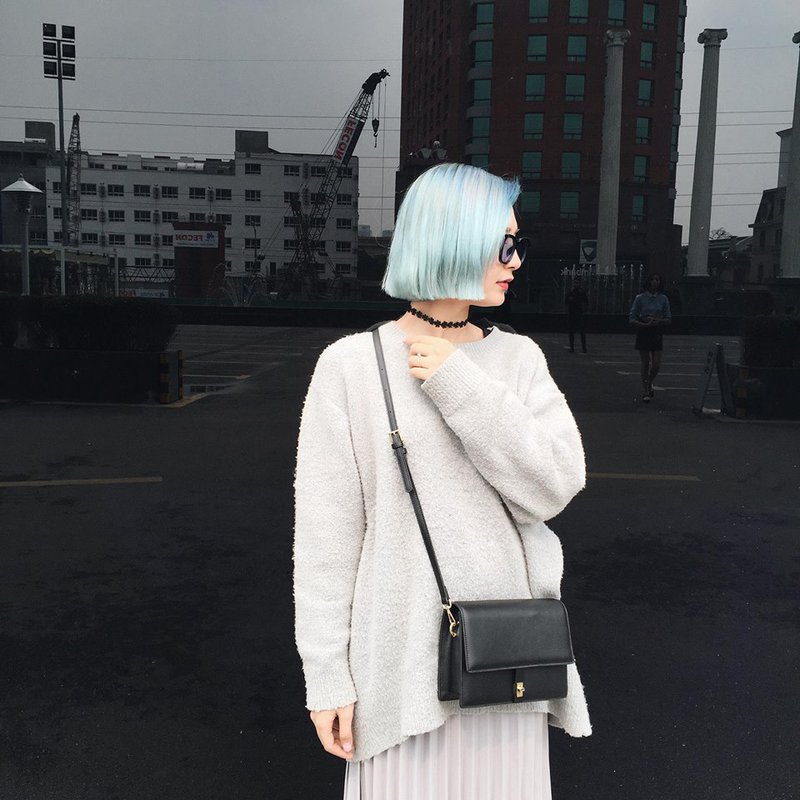 Her significant milestones include dropping her Korean language major to pursue fashion design at London College for Design and Fashion – Hanoi and having a passion to open her own fashion store. From that stage, her life has always been associated with fashion, even before graduation, she managed to launch a fashion brand called Jagi and also worked for shows like Fashion and Life on VTV3, Fashion Workshop on VTV6 and frequent fashion photo shoots for different fashion brands and magazines.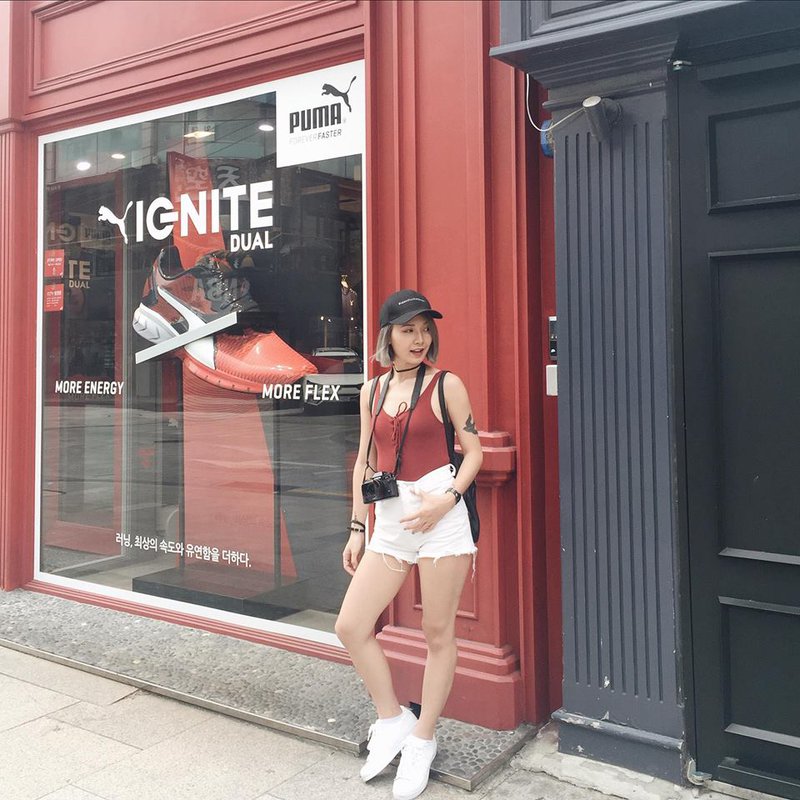 Lan Huong Xi Trum's Facebook and Instagram follower base has recently increased significantly due to her youthful and chic style.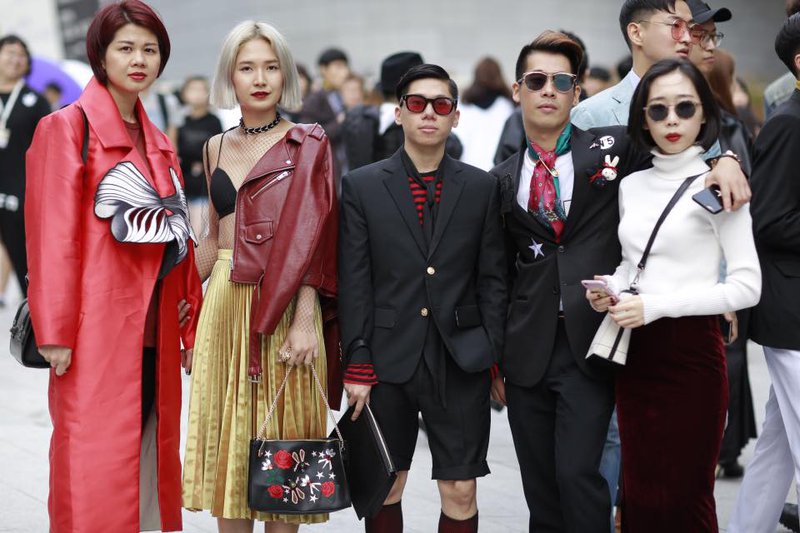 The most recent look is bold and sexier than her usual look at Seoul Fashion Week SS2017.
Currently, Lan Huong is working as a fashion designer and stylist for MAY BOUTIQUE – a leading fashion brand for young women. When asked for her reason for participating in the Vespa Amateur Stylist Contest, she could not hide her excitement: "I just randomly submitted some photos for this contest because I always thought I have no luck with contests in general."
On her daily style, Lan Huong revealed: "Depending on the intention and location, I will choose my outfit accordingly. I might go pink today but black tomorrow. If I could summarise my style in 3 words, it would be: Random, Trendy and Chic. I'm very happy with my decision to study at London College for Design and Fashion – Hanoi, because understanding fashion knowledge has given me the key to open so many possibilities and opportunities in the future that you might not know yet, like: fashion designer, journalist, financing director, trend forecaster or styling consultant".
Please scroll below for Lan Huong's photo shoot that has completely won the heart of the audience and judges at Vespa Amateur Stylist Contest!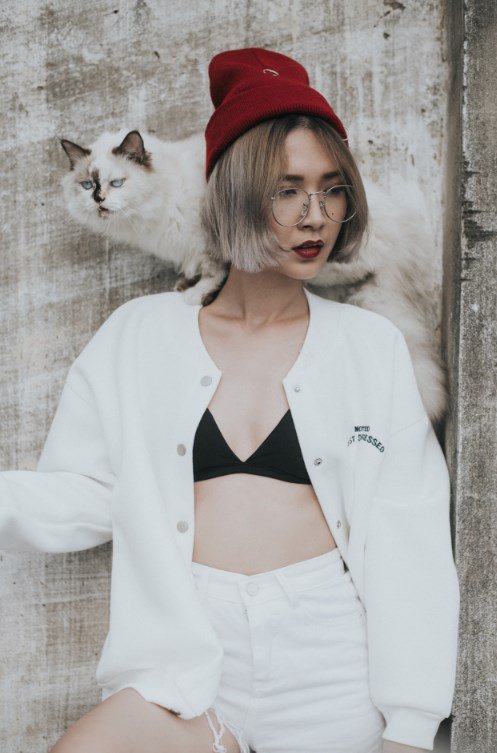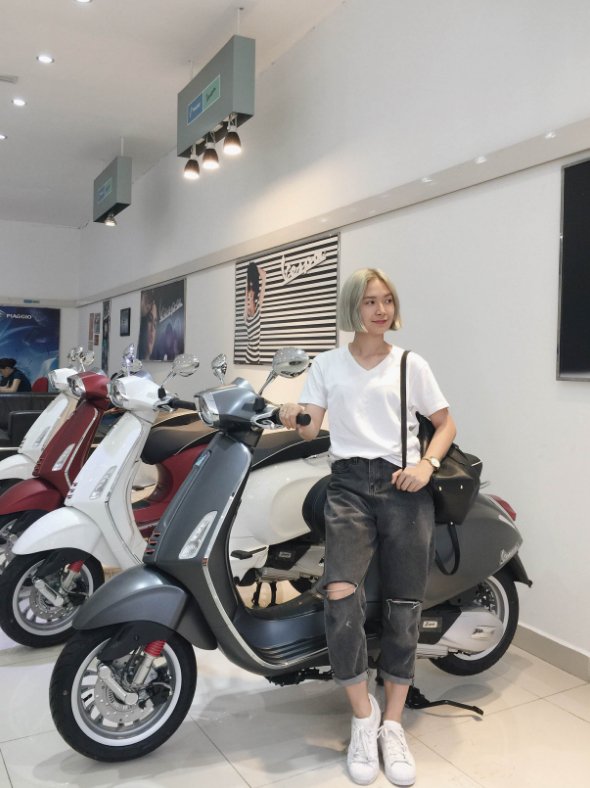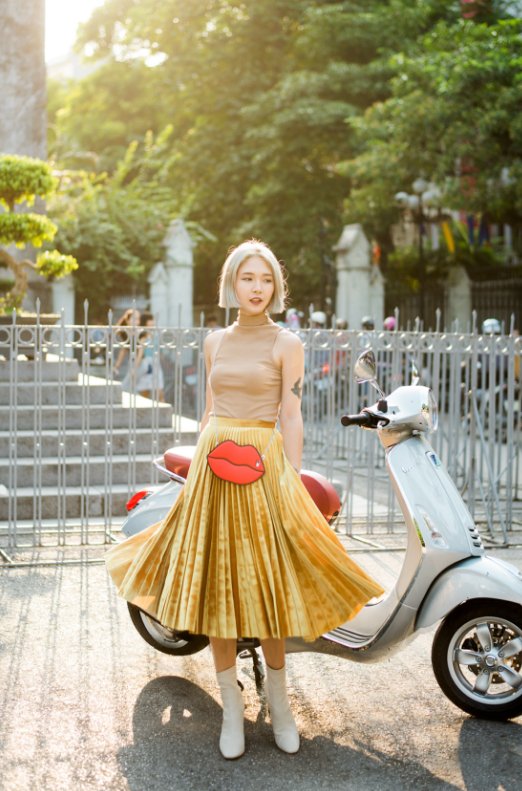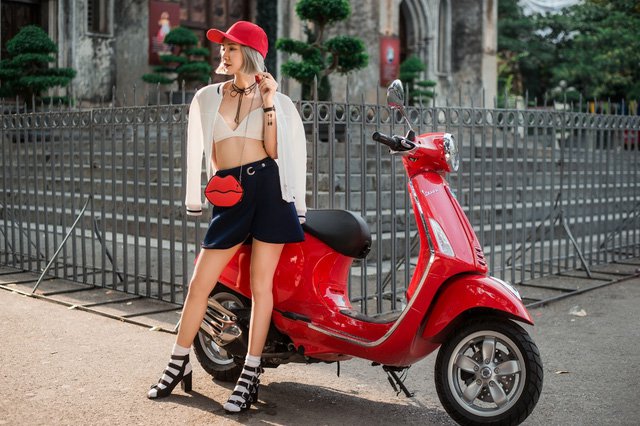 Through winning the Vespa Amateur Stylist Contest, Lan Huong is expecting a trip to Italy with the winning stylist team. Let's hope that Huong will continue to succeed and move further with her fashion career no matter what position she is in.