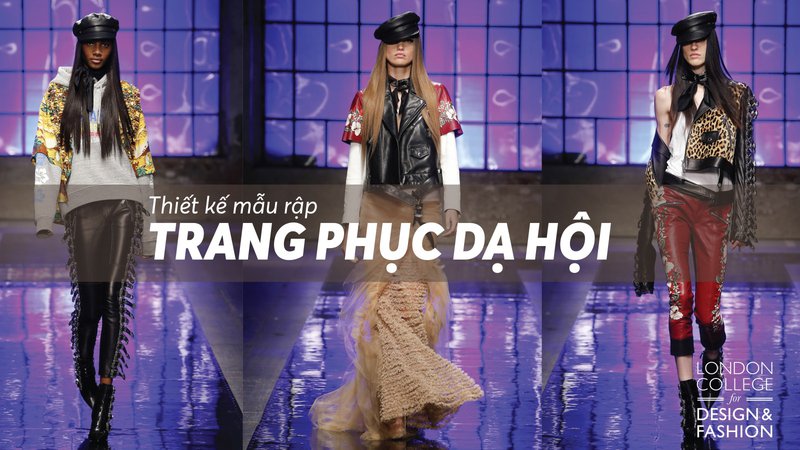 Bringing a "breeze" of street wear fashion into evening wear is a striking trend towards this elegant fashion genre. Let's take a look at the exotic change of evening wear to see the high applicability of this trend.
Over the last hundreds years in the history, evening wear has been defined as gorgeous dresses on red carpets or high-end royal costumes. Yet these days there is a new shift to adapt a new combination style, as mixing biker jacket with skinny jeans or T-shirt with long skirt. That does not mean evening wear has lost its traditional root, but rather enrich this style to give more possibilities for fashionable lovers.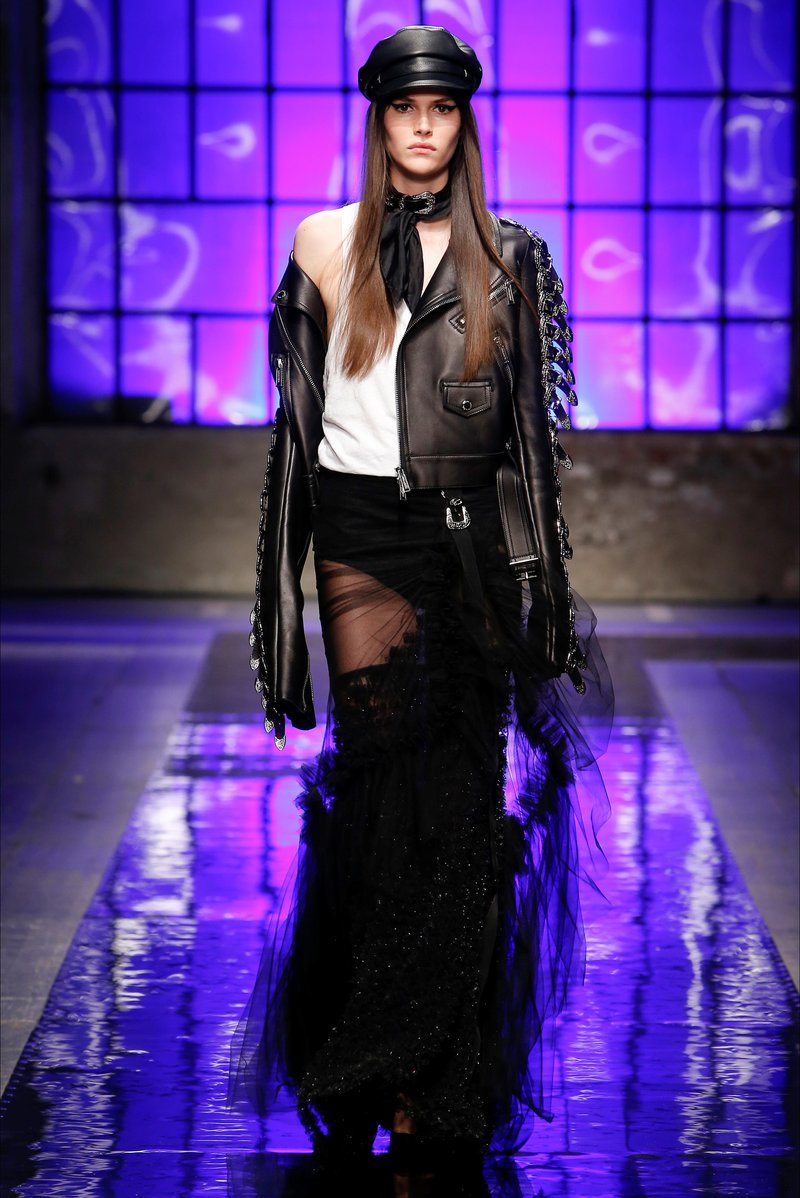 Biker Jacket trend by DSquared2 for Spring-Summer 2018, published on Vogue Italy, July 2017.
Professor Douglas MacLennan - Director of International Development at Northumbria University, UK; and Educational Advisor at London College for Design and Fashion (Hanoi), has shared his thoughts on the new appearance of modern evening wear: "This is a contemporary evening wear trend to help students understand the transformation of the traditional evening wear corset and bodice as seen since the 1950s. International brands as Dior, Gucci, DSquared2 have all launched this product line for their Spring – Summer 2018 collections."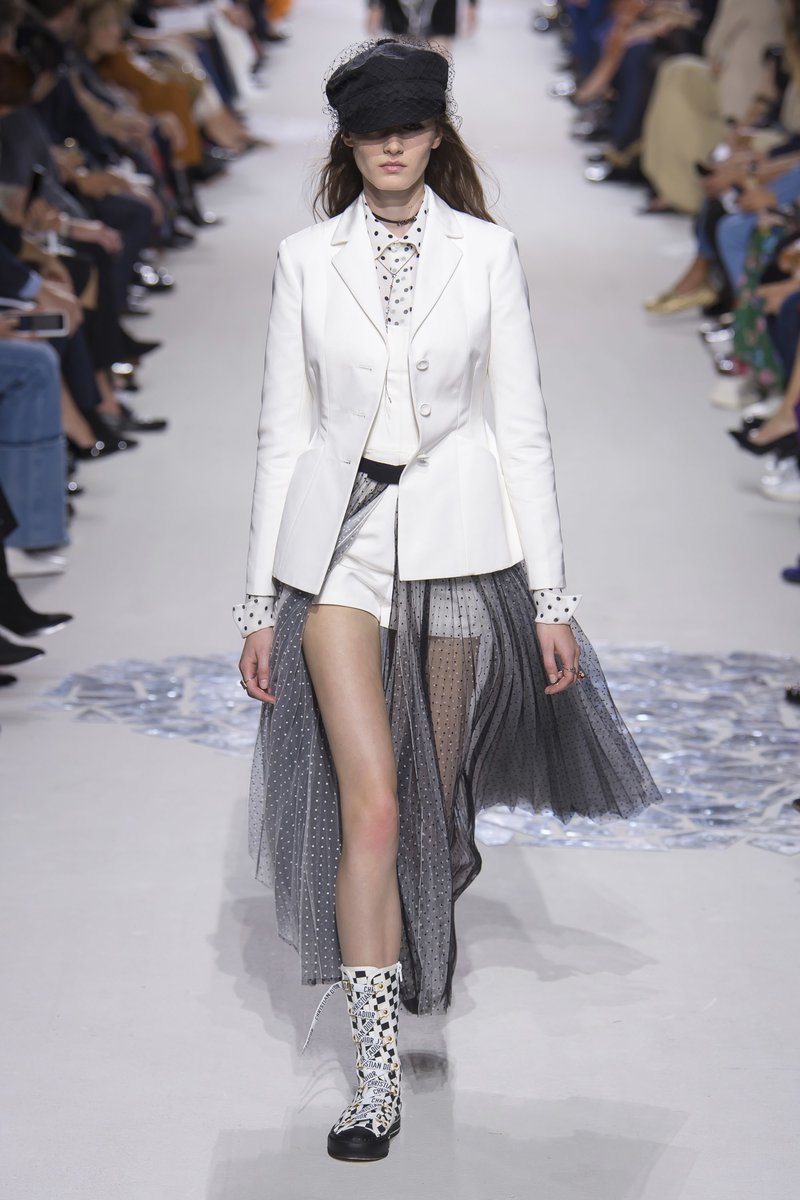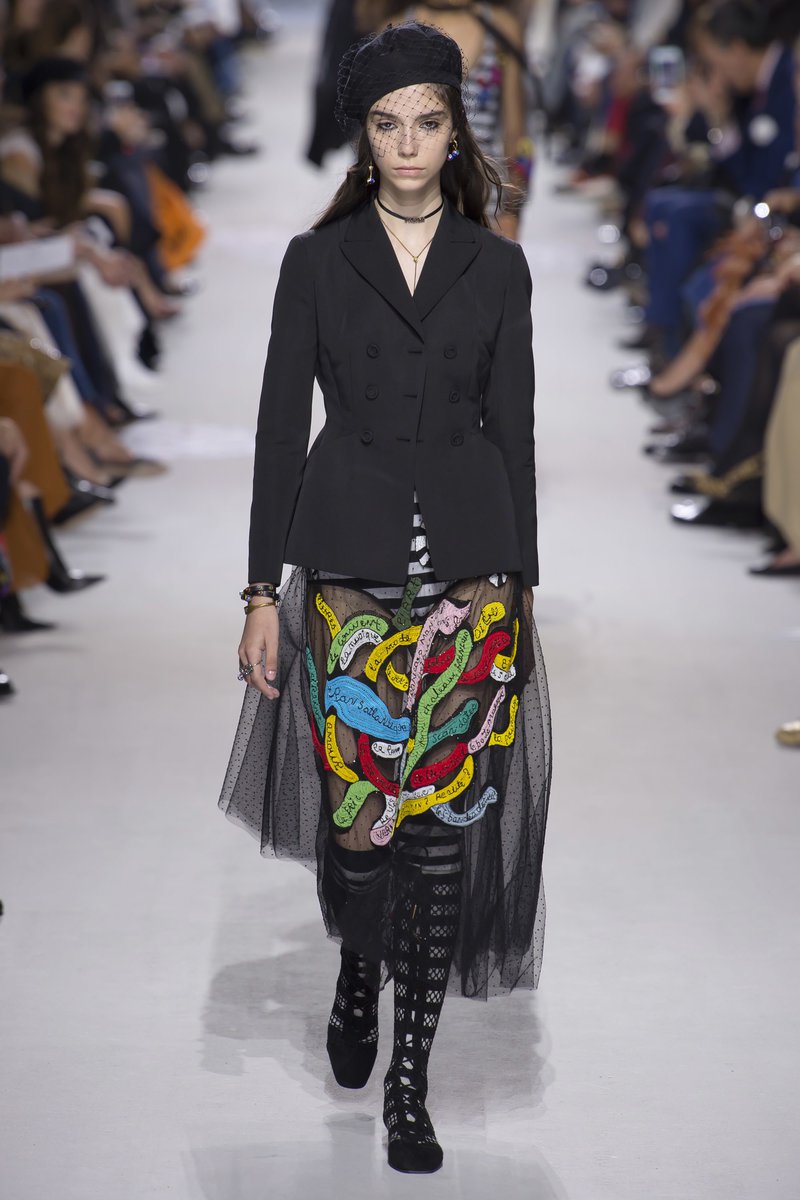 Contemporary evening wear designs of Dior Spring-Summer 2018 Collection, published on Vogue UK, May 2017.
Luxurious fabric choices of the traditional evening wear have been combined with creative material options from street wear fashion (leather, denim, cotton, knitting), to bring out a youthful and chic look of modern evening wear. People will not have to invest too much of their time to find a traditional evening wear to attend events, instead this new trend promises to still keep them classy, sophisticated, but much more convenient.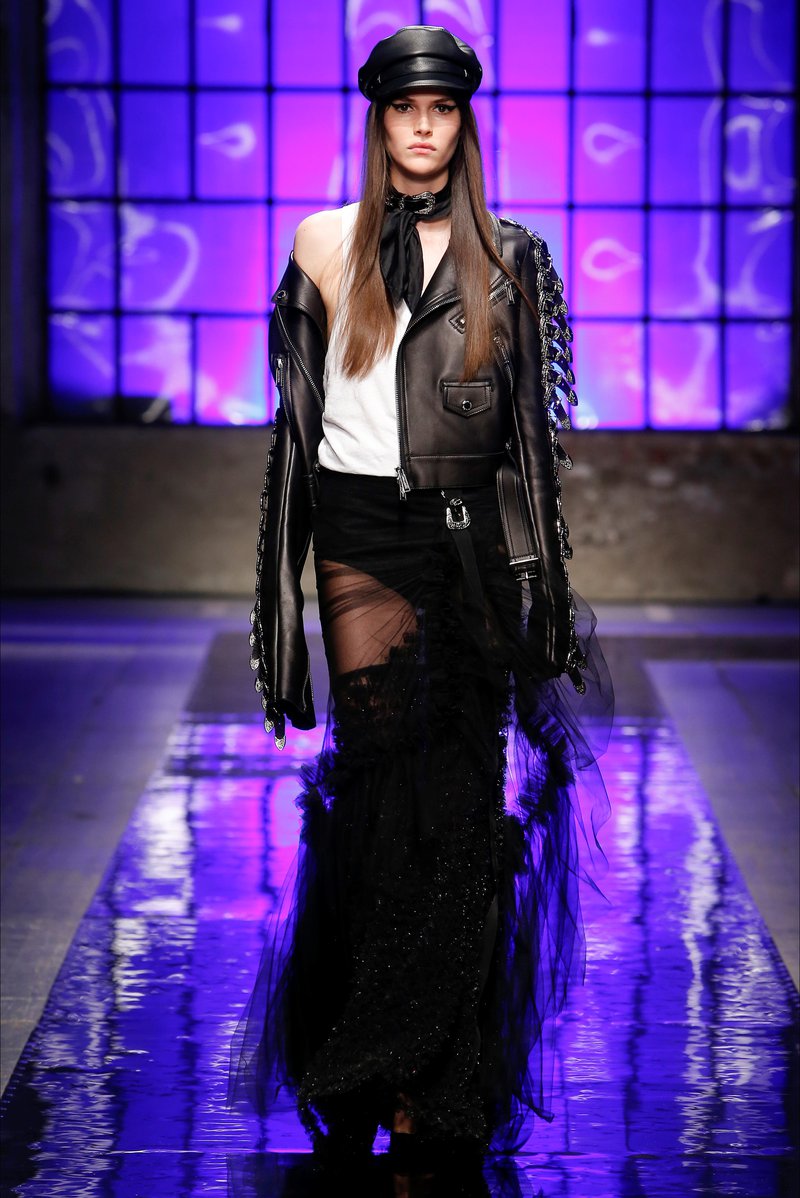 Hawaiian-styled floral motif shirt combined with mini skirt or skinny jeans is a trendy choice for modern generation for parties and outings. (DSquared2 Spring-Summer 2018 Collection, published on Vogue Italy, July 2017).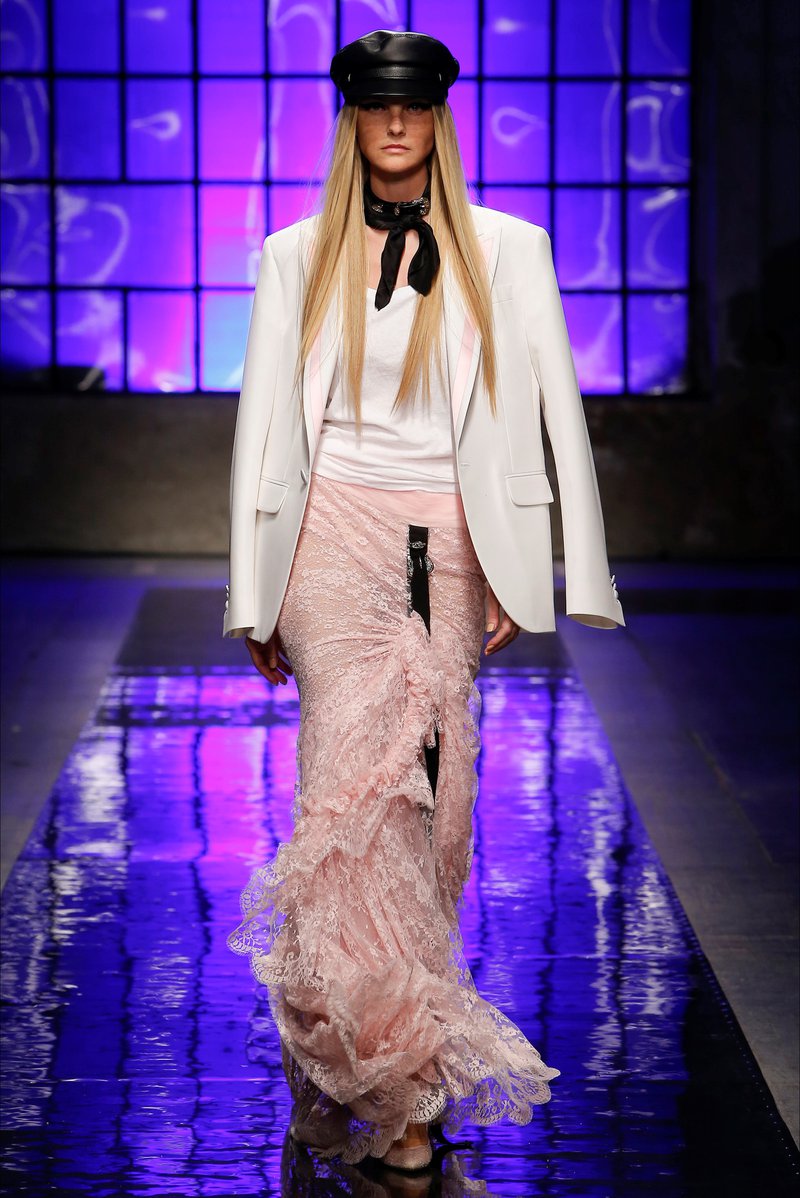 Modern design in DSquared2 Spring-Summer 2018 Collection, published on Vogue Italy, July 2017.
On important occasions, in addition to the choice of traditional evening wear with high-end silky fabrics, detailed embroidery and fitted silhouettes; nowadays fashionistas can choose modern evening wear outfits by mixing long skirt with T-shirt for a more comfortable and dynamic look.
Therefore, it is possible to state that this breaking point in style and materials for evening wear could bring higher applicability for this fashion genre. Besides traditional evening wear dresses, there are more options and ways to combine garments for various occasions.
To help those who are working in the fashion field to understand better about this fashion genre, LCDF-Hanoi offers a 30-teaching hour course called "Pattern Cutting for Evening Wear" with British fashion lecturers. This course introduces modern pattern cutting knowledge for evening wear, and instructs students with pattern cutting techniques to make delicate evening wear dresses for womenswear.
For more details of the course: http://www.designstudies.vn/en/pattern-cutting-for-eveningwear/