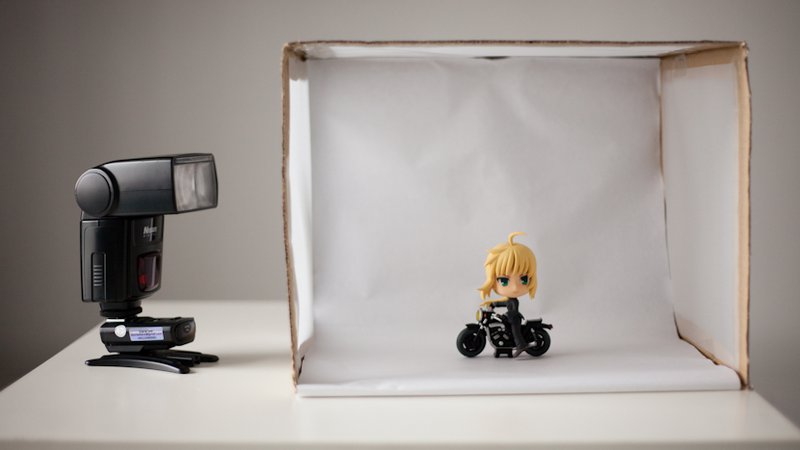 Struggling with no studio to capture your own beautiful designs? Worry no more! Today LCDF will reveal a simple trick to turn a carton and white paper into your own mini studio home kit just like a professional studio!
To make the studio box, you will need:
1 medium-sized carton
1 large piece of white tissue paper
1 large piece of white poster board
2 small clamp lamps
Tape
 Knife, scissors, tape measure
The mini studio masterpiece steps are as follows:
Step 1: Remove 4 flaps of the carton Step 2: Measure 1.5-inch border Step 3: Cut by the border Step 4: Repeat on two neighbouring sides Step 5: Measure paper tissue to match the panel's size and tape it on Step 6: Repeat on two neighbouring sides Step 7: Place a poster board inside the box Step 8: Use 2 binder clips to fix the board Step 9: Place 2 clamp lamps outside the box Step 10: Take out your phone/ camera and start rolling in!

Step 11: After selecting your favourite shoots, let's use some photo editing apps like Photoshop, Vscocam, Afterlight, Snapseed to get stunning results like this one! https://www.youtube.com/watch?v=BI7Lm5DfLHM Whoa-la! With just a few simple materials and a little skill, now you can start creating your own cool pictures no less than a decent photographer. Good luck!.
(Source: Skillshare)