Blogging forms as part of the Fashion Marketing Course at London College for Design and Fashion – Hanoi. Through the course, students are able to learn how to promote their products and services to their customers worldwide.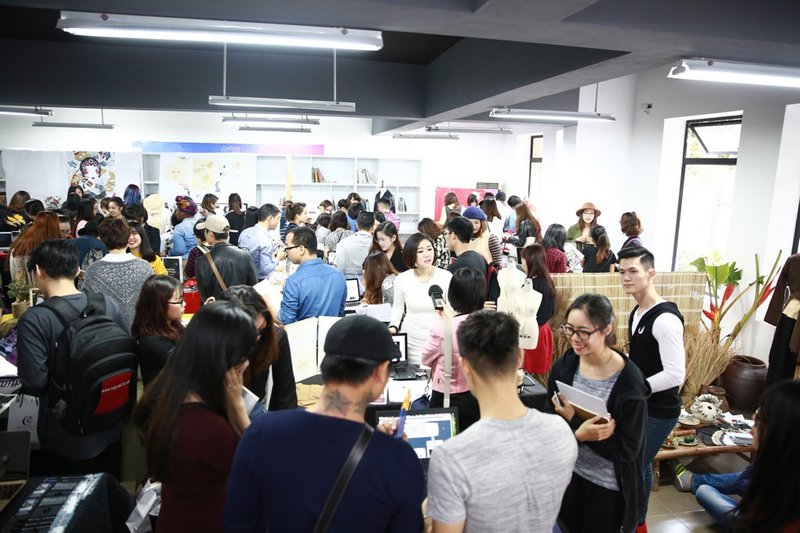 Each of the bloggers brings their own unique style to their work during the introduction to blogging workshops.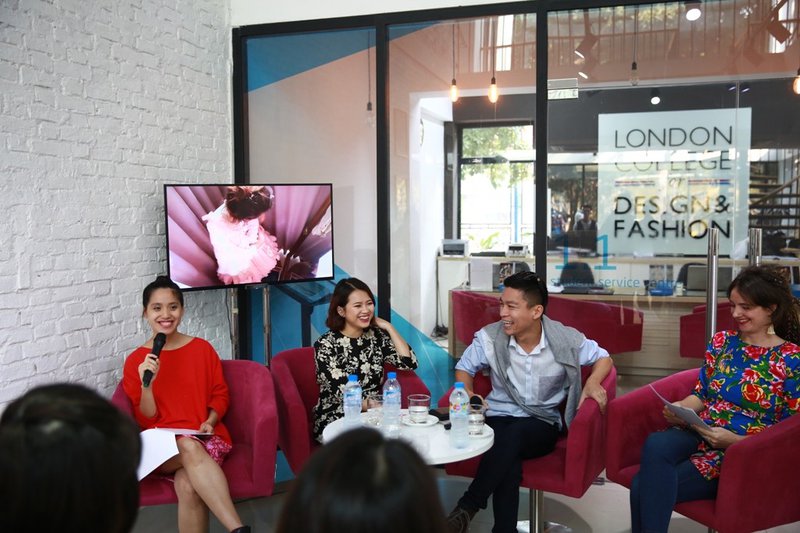 Blogger Vu Kieu Loan (Creator of the beauty blog – Love at First Shine) shared her thoughts as a guest at this event: "I was completely blown away by the creativity from our young talented bloggers. Each blog has been created distinctively with various content to show their own style and capture the heart of the audience."
Taking the theme of Vietnamese fashion history through the image of Ao Dai, Vu Tuong Vi has developed a range of ingeniously creative ideas to attract viewers to her blog. One of the key criteria to create a compelling blog is definitely the make of video clips. In a surprisingly short time, Tuong Vi has achieved this by clearly identifying the topic, method and purpose of her target audience.
You can watch the video clip of 100 years Beauty of Vietnamese Ao Dai via this link: https://www.facebook.com/1568531539842861/videos/1584460654916616/?pnref=story
Blogger Vu Tuong Vi received lots of compliments from the audience when she revived different Ao Dai styles through the ages.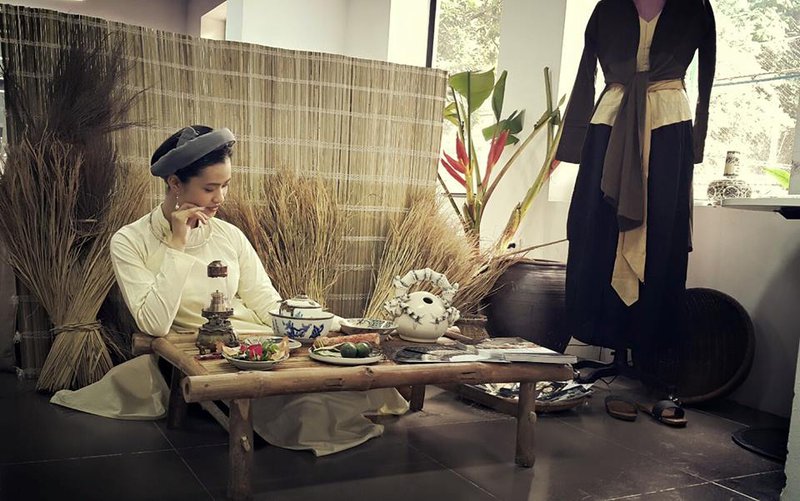 Tuong Vi styled her impressive visual display at the exhibition and amazed everyone with the beauty of Vietnamese woman and the traditional Northern house.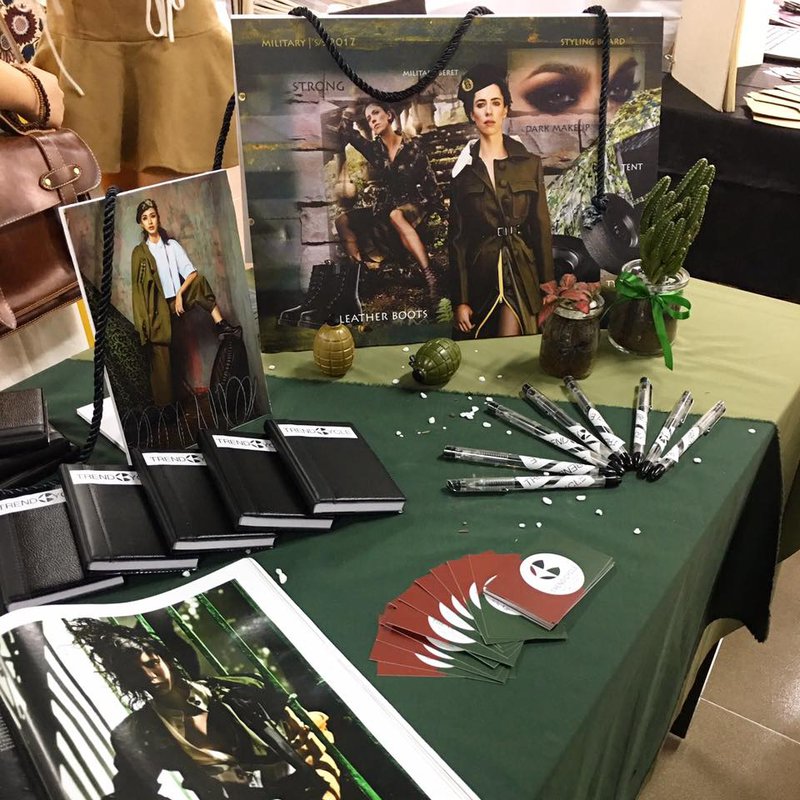 Blogger Le Anh Chi chose a theme about Fashion trends for her blog that you can visit at: https://trendcycle.wordpress.com. You will be updated with all the latest trends for fashion lovers. Anh Chi confessed, "Fashion Promotion and Marketing has indeed given me a lot of experiences, despite all my hardship to complete all the tasks. In exchange, I have learnt valuable knowledge to build a strong foundation for myself as well as my brand in the future."
International Korean student Pak Su Yon has also created a blog about her life as a creative design student in Vietnam and her experiences at LCDF-Hanoi to introduce with her international viewers.
She happily shared with everyone: "I have gained a great deal of insights to work online with different social networking sites through this project. The teaching methodology at this college is also one of the factors to motivate myself to achieve my set goals in a competitive environment; however the payoff is beyond fantastic. I want to become a fashion designer and bring innovative ideas to the public."
Besides, there are some other students decided to share their learning knowledge at the college like Do Tra My, who give instructions on how to create a portfolio throughout her 4-semester journey at LCDF-Hanoi.
https://maelysdo.wordpress.com/2016/11/17/first-blog-post/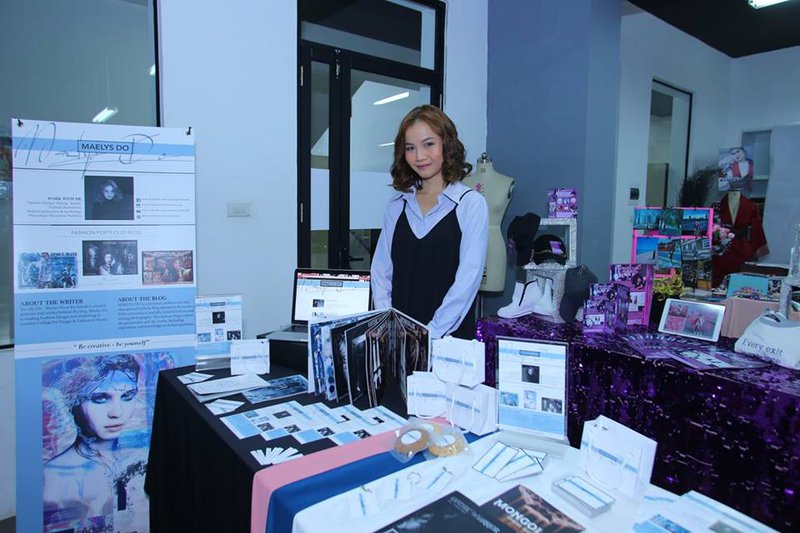 Tra My's blog is certainly useful for young people who begin to build their portfolios for scholarship interview as well as first-year students who strive to have stunning portfolios in their profile.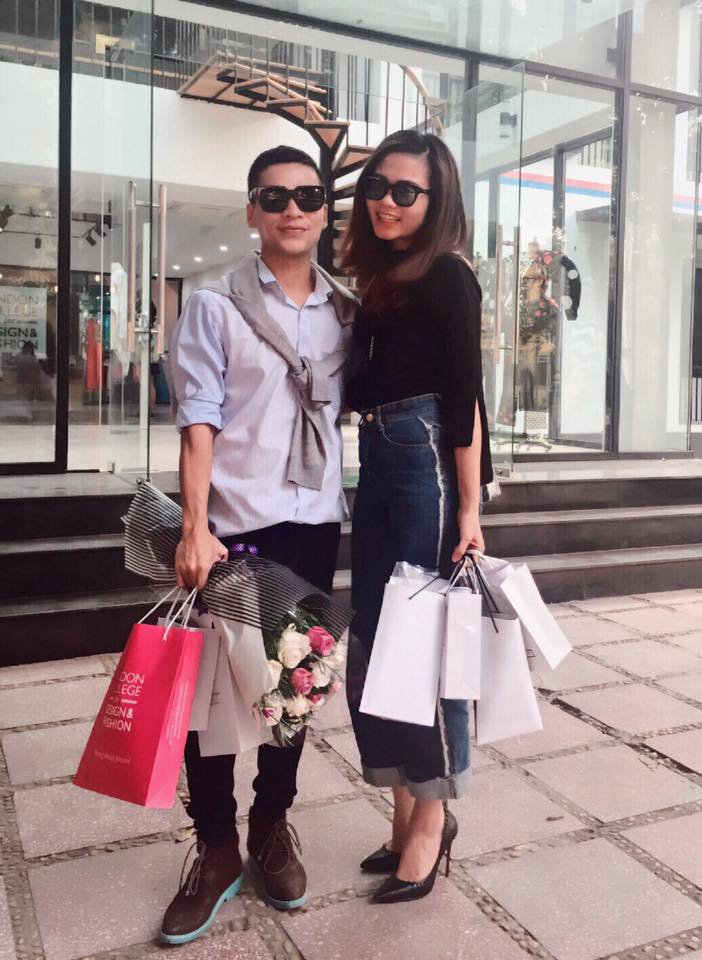 The designer Adrian Anh Tuan, also known as a blogger, felt marvelous to visit distinctive students' blog displays in the launching event. He enthusiastically commented: "I have never seen any college that offers this wide range of engaging practical subjects like the Fashion course at London College for Design and Fashion – Hanoi. Imagine, only one subject alone could already brought us this astonishing and creative exhibition. You are lucky to have this opportunity to experience a Western teaching style right here in Vietnam."
In particular, during the guest talk, based on her blogging experience, Blogger Vu Kien Loan revealed 3 essential components for the success of a blog:
Be original: Everyone else is already taken, just be yourself, and eventually people will recognise your personality and style!
Be hardworking: Anyone can spend a large sum of money to invest, but not everyone can be diligent. Remember that.
Be patient: You do not wake up one morning and gain a million likes. Everything needs to be developed over time, so do not give up, be patient and take care of your blog every day.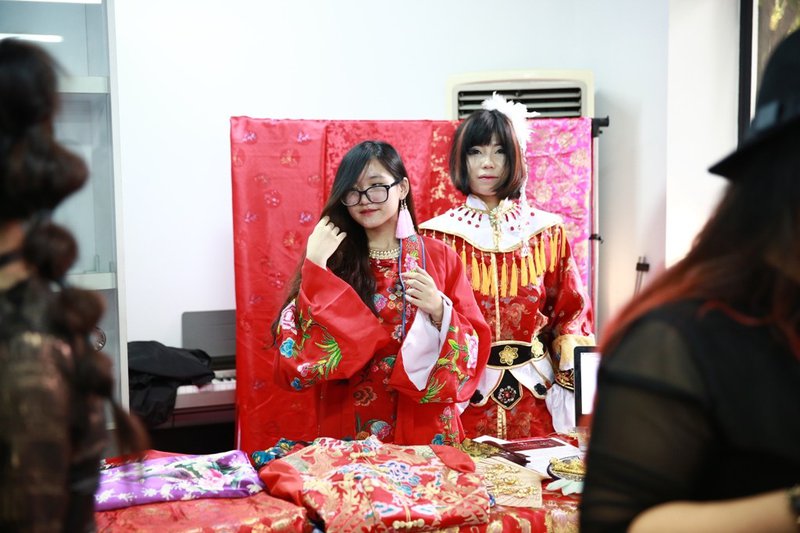 Nguyen Xuan Hai Binh was successful in displaying and selling her current products throughout the day. Hai Binh admitted: "I love this subject; it is such a good chance for me to promote my blog and sell my products directly to customers."
The lecturer Donna Bramhall acknowledged: "You can blog for free, but if you want to be successful and achieve a certain amount of followers, you will have to invest money, effort and time. This is only the beginning for our students to mark their next steps in their own career paths."
LCDF.