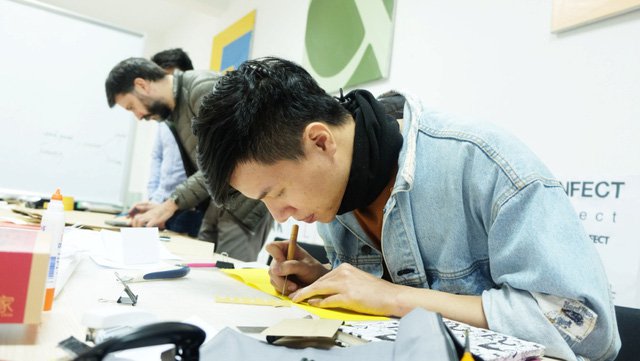 For participating in the design contest "Vietnam – Where I live", Minh Hoang won second prize and became a student of Graphic design at a leading design college in Vietnam.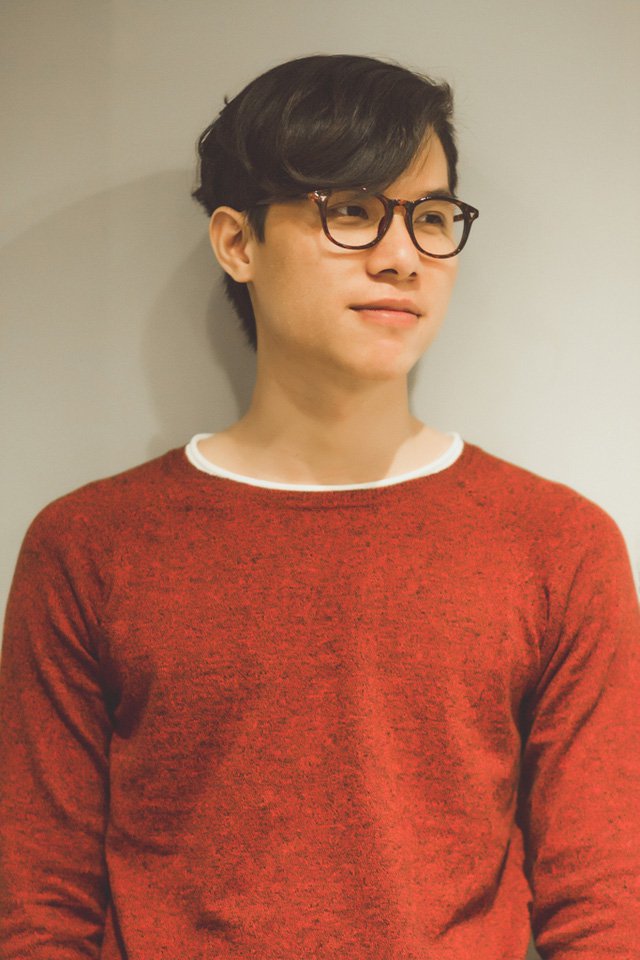 Name: Nguyen Minh Hoang DOB: 4th November, 1991 (Scorpio) Nickname: Red Scarf Wolf Graduated from Graphic Design faculty, Danang Architecture University He is studying Graphic Design faculty at the London College for Design and Fashion – Hanoi. Achievements - Second prize in the first design contest "Vietnam- where I live" - 1 Gold and 3 Silver medals in the National Cheerleading Championships. - Top 20 in the Got to Dance competition, 2013.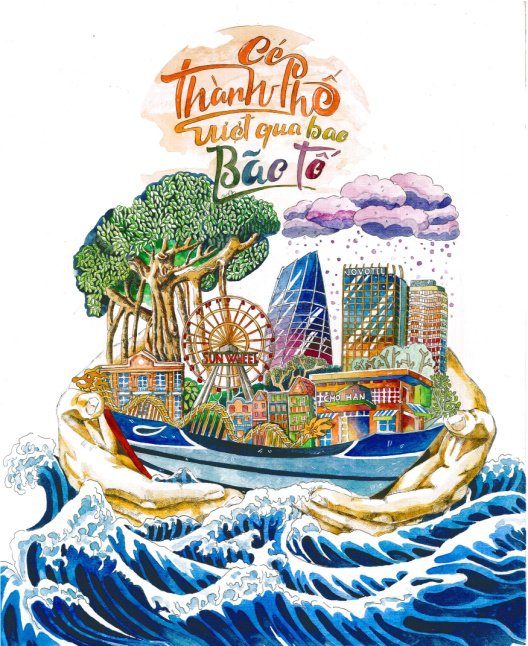 "A City overcomes the storm" picture by Minh Hoang won second prize at the design contest "Vietnam – where I live".
Hi Hoang! What are your feelings after winning the scholarship at a prestigious college for your drawing about your hometown, Da Nang?
"Vietnam- where I live" is a design contest organized by Vietnamese Student magazine and LCDF Hanoi with the aim of giving great opprtunities for young people who love design. Prizes for winners include hundreds of thousands of vietnamdong for scholarships to study at an international prestigious college. However, when I became the winner I was happy but I worry as well because the learning environment at LCDF Hanoi is very different from other universities in Vietnam, it feels like studying in the UK.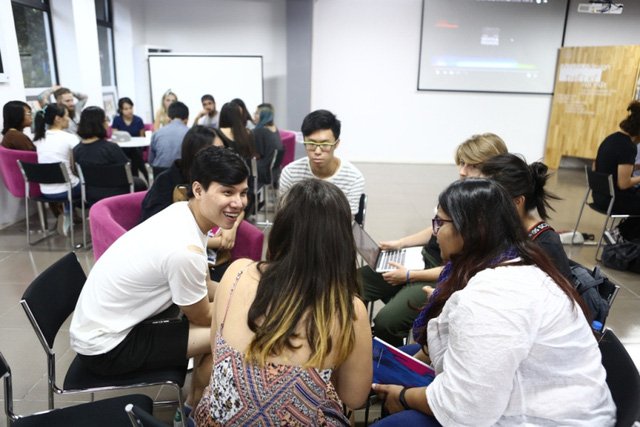 Minh Hoang is discussing with his friends from America, Hong Kong, India, etc. in a workshop at LCDF-Hanoi. How did you know about the "Vietnam – where I live" contest? Via facebook, I knew about the contest with big prizes and I love Da Nang so I decided to join it. I am sure that not only me but also many people love their hometowns, no matter whether the place is rich or poor, beautiful or ugly. If you love your hometown, you will find lots of special things there to design, I am sure you will agree.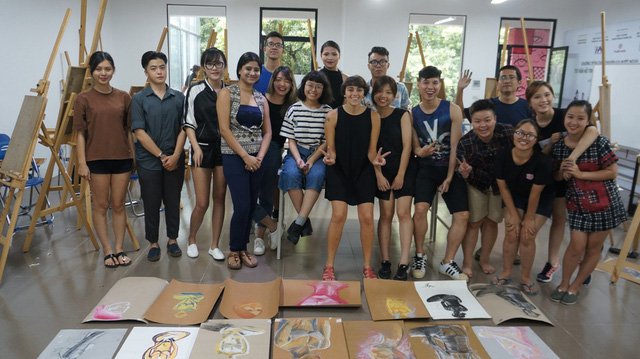 Can you share your thought about your design?
Firstly, for my idea, Da Nang at that time had a big storm. This was my inspiration for the design. In the picture, I want to tell you about my hometown, a resilient city continuously developing which will become one of the most desirable cities in which to live in Vietnam.
During the contest, I was busy studying and participating in some dance contests and sometimes I intended to give up my drawing. But thinking about the prizes to study at a professional design school encouraged me to design "A city overcomes the storm" for 2 weeks.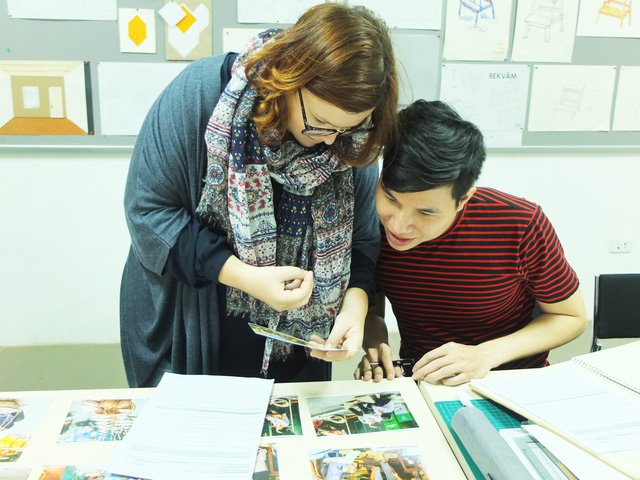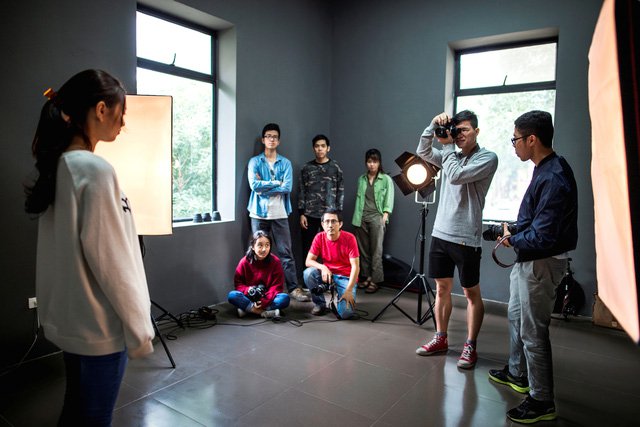 Your dream has come true now. What do you think about this design college?
Most of lecturers at London College for Design and Fashion – Hanoi are foreigners and there are many international students here as well, so it's like studying abroad (smile). After two terms studying at LCDF Hanoi, I have become more mature in my life as well as improving my design knowledge.
Especially, my opinion of graphic design has changed significantly. Before, I just focused on how to make the best designs. At present, I have realized that the research process and the generation of ideas are the most important factors. It is new ideas which attract attention and create new styles. Moreover, practice help me stimulate my creativity, raise research skills and generate my own personal style.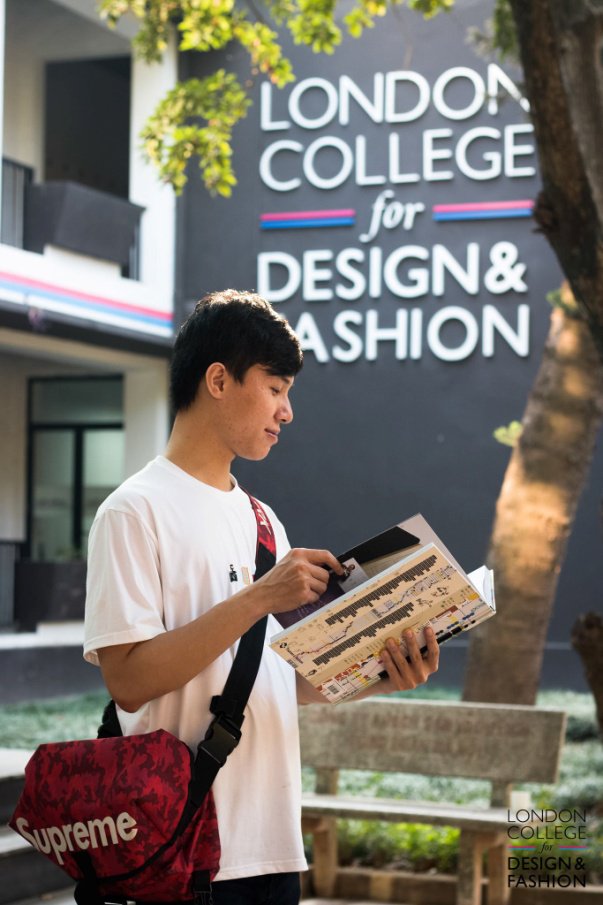 Young people have been increasingly interested in design. However, many students don't know where to begin. Can you give them some advice?
The most important thing you have to consider is whether you have a passion for this field or not. I read a book and it said when we follow our dream, we will focus more energy, feel less stress and create better results. Each career has its own difficulties and love will help us overcome the most difficult time. Furthermore, you should enhance your hand drawing skills, learn more about how design works in order to extend your knowledge and sources of inspiration.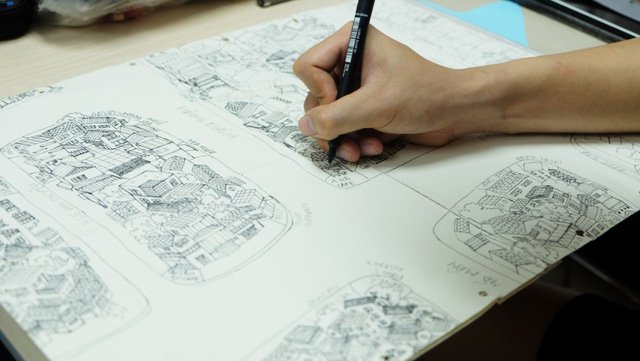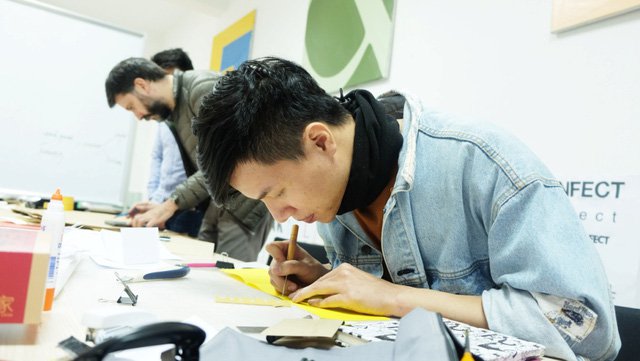 Minh Hoang always tries to improve his drawing skills because this is most important for a graphic designer.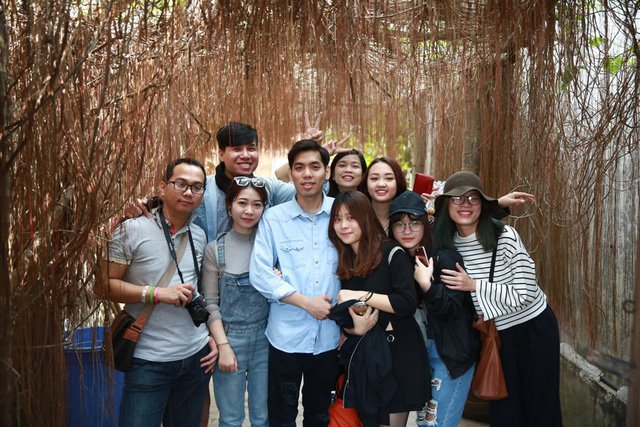 Can you give me some good advice about entering the "Vietnam- where I live" contest this year?
Just two simple things: Be confident and follow your passion. In each design it's not necessary to have a lot of details, it is the ideas which are most important. Good luck!
Thank you Hoang for your sharing and we wish you more and more success in the future!